In the realm of anime, few characters have managed to capture hearts and incite debates like Naruto Uzumaki and Monkey D. Luffy. These iconic protagonists from "Naruto" and "One Piece" respectively, have embarked on legendary journeys that have seen them evolve from mischievous youngsters to revered leaders in their worlds. As Naruto ascended to the Hokage of the Hidden Leaf Village and Luffy sailed closer to his Pirate King dream, fans have often found themselves at a crossroad, debating who would triumph in a battle between these two. This article delves into a hypothetical showdown, analyzing their strengths, weaknesses, and the likely victor in a face-off.
The Case for Luffy
Early Bird Training
Luffy's journey into the world of combat started at a tender age, shortly after consuming the Gomu Gomu no Mi. Unlike Naruto, who began effective training at 12, Luffy was thrust into a life of survival and combat training around the age of 7. His grandfather, Garp, with the intention of steering him away from piracy, sent him to live with bandits. This move, albeit harsh, honed Luffy's resilience and combat readiness from a young age.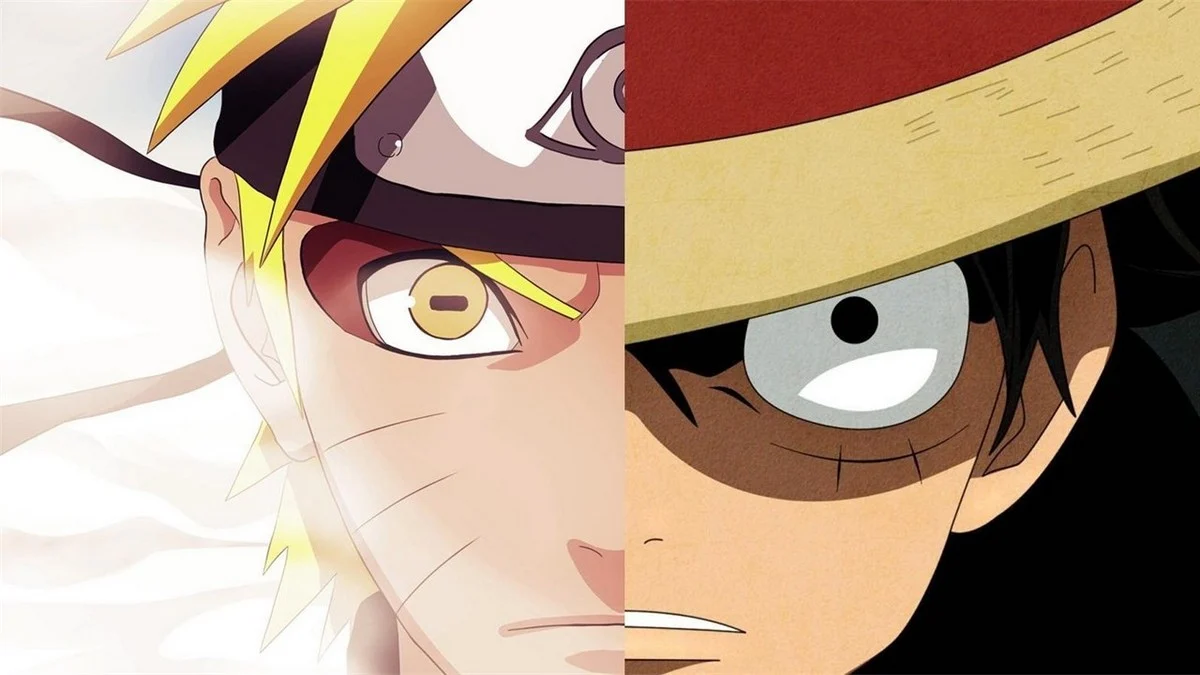 A Stomach for Battle
Both Luffy and Naruto are known for their insatiable appetites, a trait that often provides comic relief in their respective series. However, Luffy's elastic stomach, courtesy of the Gomu Gomu no Mi, gives him an edge in a battle of appetites, and perhaps, stamina in a prolonged battle.
Handless Combat
In a scenario where hand-to-hand combat is neutralized, Luffy holds a significant advantage. Naruto relies heavily on hand signs to execute his ninjutsu techniques like the Shadow Clones and Rasengan. Luffy, on the other hand, showcased his ability to fight effectively even with his hands bound during the Alabasta saga.
Defensive Prowess
Luffy's rubberized body, a gift from the Gum-Gum Fruit, coupled with his Armament Haki, provides a robust defense against bludgeoning attacks. His Observation Haki further enhances his ability to evade threats, making him a formidable foe against Naruto's Rasengan and Kurama Fists.
Speed and Agility
With the advent of Gear Fourth Snakeman, Luffy's speed and agility skyrocketed to levels that even the most adept Sharingan could struggle to track. His Gear Five form further widens the gap, making him a whirlwind of punches and kicks in a battle scenario.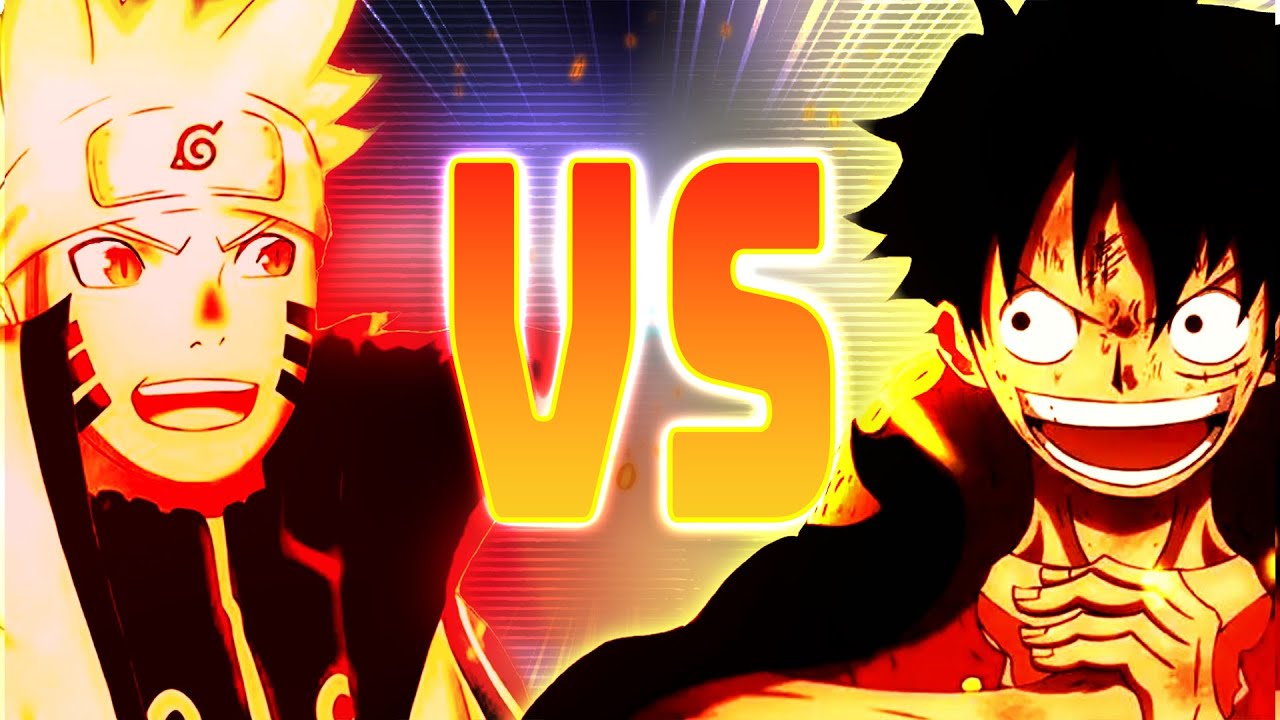 The Case for Naruto
The Power of Persuasion
Naruto's ability to sway the hearts of friends and foes alike is legendary. His journey from a village pariah to a respected savior showcases his charisma and the power of his Talk No Jutsu, which has changed the course of battles and even wars.
God-Slaying Might
While Luffy has faced formidable foes, Naruto's battles against godlike entities like the Otsutsuki Clan places him in a league of his own. His victories against the likes of Pain, Sasuke, and Kaguya underscore his ability to tackle seemingly insurmountable odds.
Luffy may have struck down an Emperor of the Sea, but on multiple occasions, Naruto has gone toe-to-toe with the godlike Otsutsuki Clan.
Luffy vs Naruto

Who wins? The truth. pic.twitter.com/SRRv1ZTWNt

— 🌺Arcanum🌺 (@PayArcanum) April 22, 2022
Firepower Galore
Naruto's chakra reservoir, especially when in Six Paths Sage Mode combined with Kurama Mode, is a spectacle of raw power. His ability to cause massive destruction with a mere flick of his wrist is a testament to his offensive capabilities.
Range Combat
Naruto's arsenal boasts a variety of long-range attacks, including the throwable Wind Release: Rasenshuriken. His ability to fight from a distance while his Shadow Clones engage the enemy is a tactical advantage that could prove crucial against Luffy's close combat style.
Water Mastery
Luffy's Achilles heel is his vulnerability in water, a weakness Naruto could exploit with his water-walking ability and potential water-based jutsu. A battle near a water body could tilt the scales in Naruto's favor.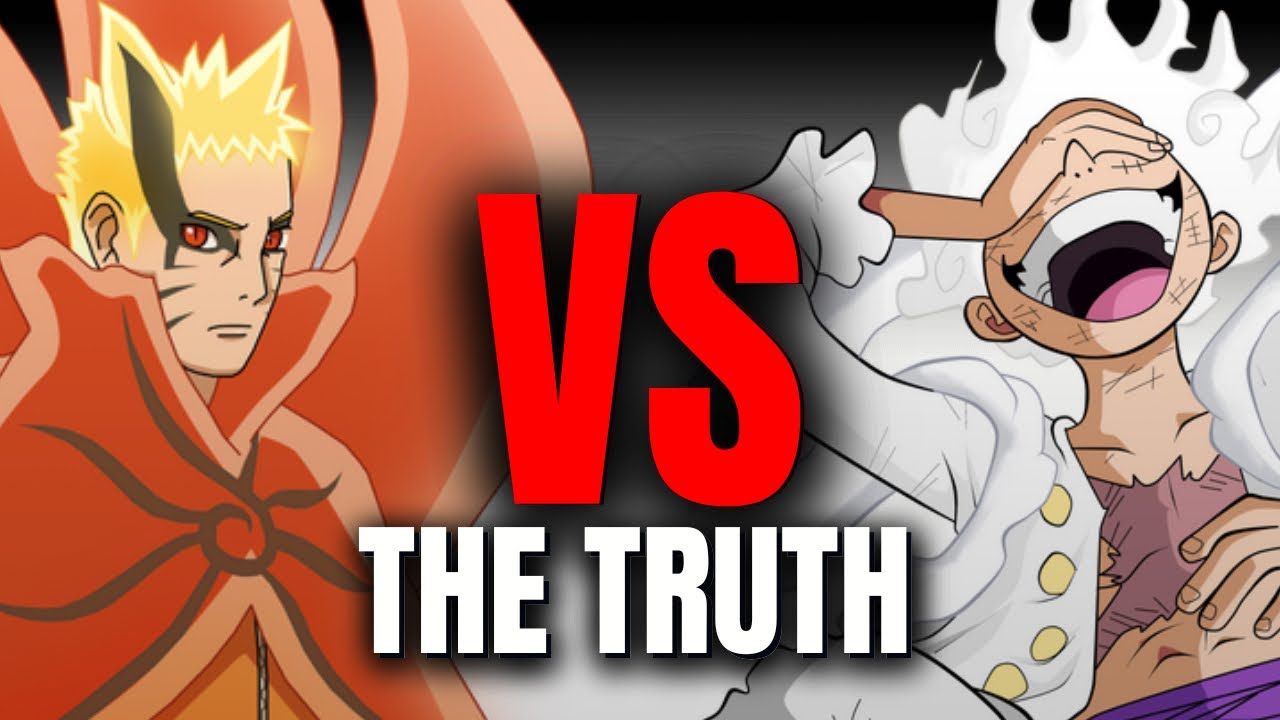 The Verdict: Naruto's Triumph?
The debate boils down to a blend of tactical prowess, raw power, and the ability to adapt to the battle's dynamics. While Luffy's early training, defensive abilities, and unmatched speed are commendable, Naruto's massive firepower, range combat, and the strategic advantage of water mastery could prove decisive. The presence of Kurama and the ability to strategize with Shadow Clones further tilts the battle in Naruto's favor. In a clash of titans, the scales seem to tip towards the Hidden Leaf's heroic Hokage, making Naruto the likely victor in this epic showdown.