Within the electrifying world of My Hero Academia, heroes clash with villains, and amidst this battle of ideals, certain malevolent individuals rise as true titans of terror. These villains possess Quirks that transcend the ordinary, making them a force to be reckoned with.
In this compilation, we unveil the top 10 villains whose extraordinary abilities have even the mightiest of heroes quaking in their boots.
Top 10 Villains in My Hero Academia
1. Twice (Ultra Analysis Power Ranking: C)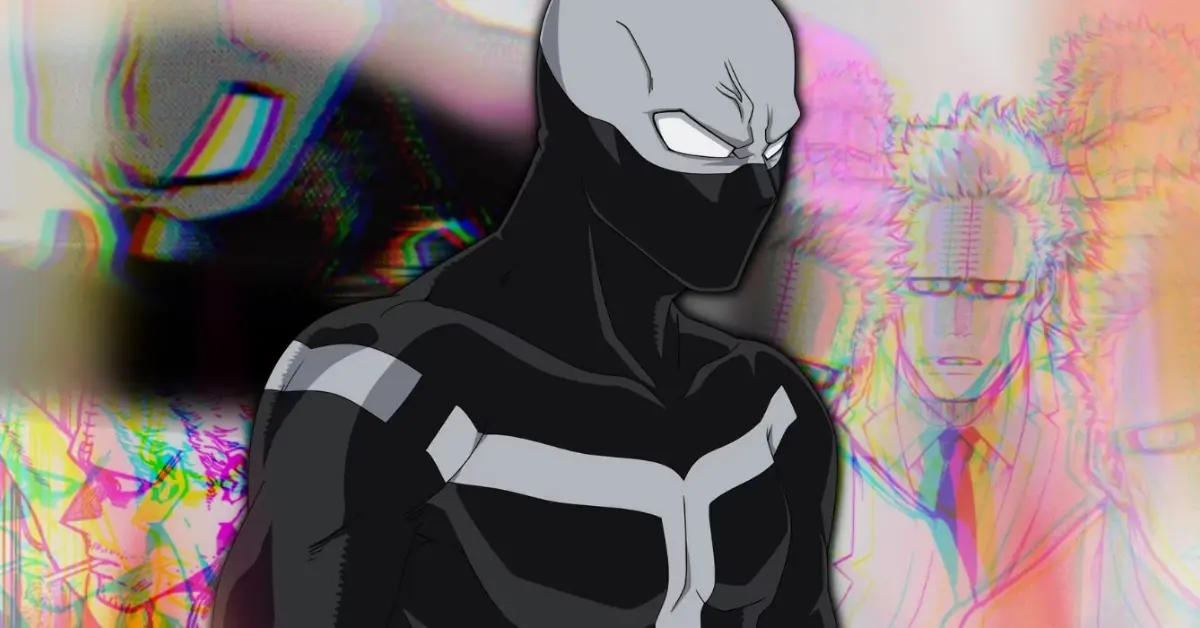 Twice, also known as Jin Bubaigawara, was in a group of bad guys called the League of Villains. He had a special power that let him make lots of copies of himself and others. This made him very dangerous because he could make many helpers for the bad guys.
But his copies were not very strong; they could disappear easily if they got hit. Even so, he managed to replace many of the bad guys' friends with his copies, who acted like them in public while the real friends worked secretly with the bad guys.
Twice had some personal problems that sometimes stopped him from causing even more trouble on his own. After he started to feel better, a hero named Hawks ended up defeating him.
2. Overhaul (Ultra Analysis Power Ranking: C)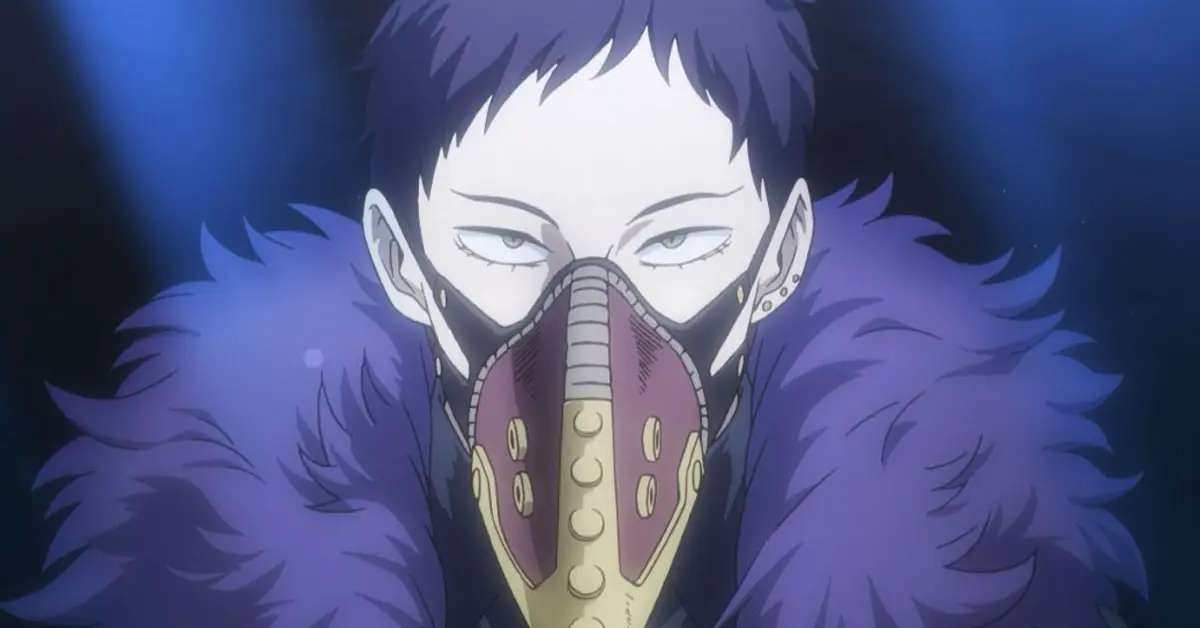 Kai Chisaki, also known as Overhaul, was a leader of a group called the Shie Hassaikai Yakuza gang. He had a special ability called a Quirk, which he called Overhaul. This power let him touch things and change them into something else. He even used it on his own body.
In a big fight with Deku, he combined with two of his helpers and became a scary new form. Overhaul wanted to make weapons to take away people's special powers, and he used a girl named Eri's Rewind power to try to do that. But in the end, the bad guy Shigaraki hurt Overhaul and made it so he couldn't use his power anymore.
3. Lady Nagant (Ultra Analysis Power Ranking: N/A)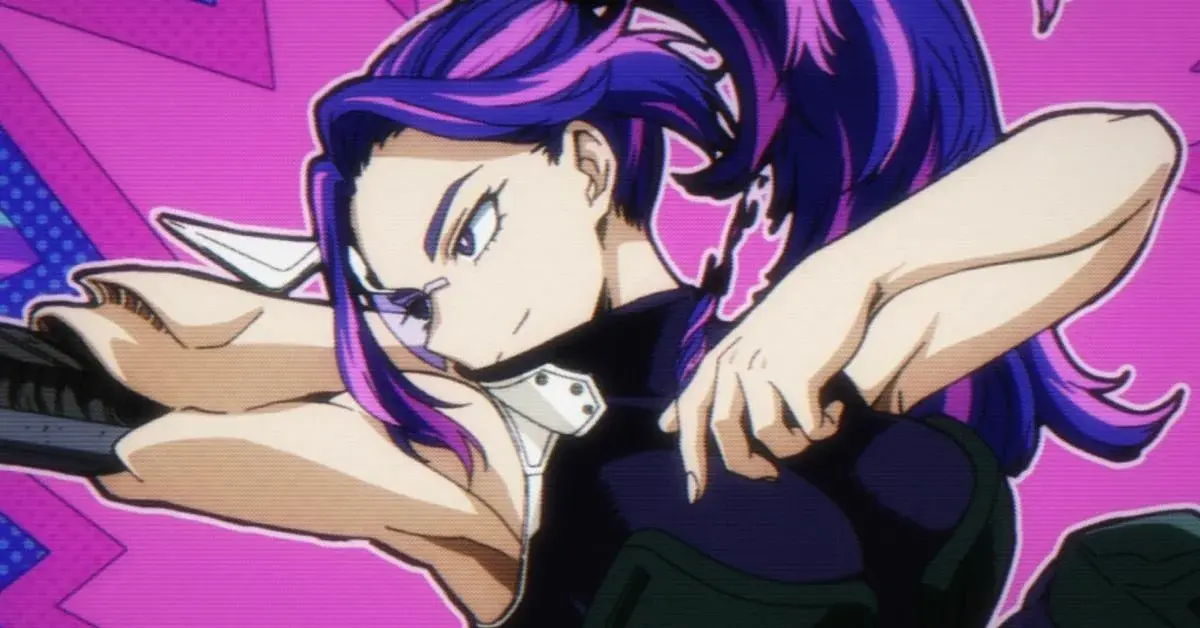 Lady Nagant, whose real name is Kaina Tsutsumi, used to be a good person who helped keep people safe. She worked for a group that looks after heroes. But she got sad and upset because they asked her to do bad things. So, she said no and fought against them.
Because of this, they called her a bad person and put her in a special prison. Lady Nagant has a special power called Rifle. It's like a weapon in her arm that can shoot really far and hit exactly where she wants, even when it's dark or raining. She also got another special power called Air Walk from a bad guy.
This lets her shoot from any place, which makes her hard to predict. She could have hurt a person named Deku a lot, but she didn't because she still cares about doing good things. Later, she stopped working with the bad guy who gave her powers, even though it was really risky for her.
4. Dabi (Ultra Analysis Power Ranking: B)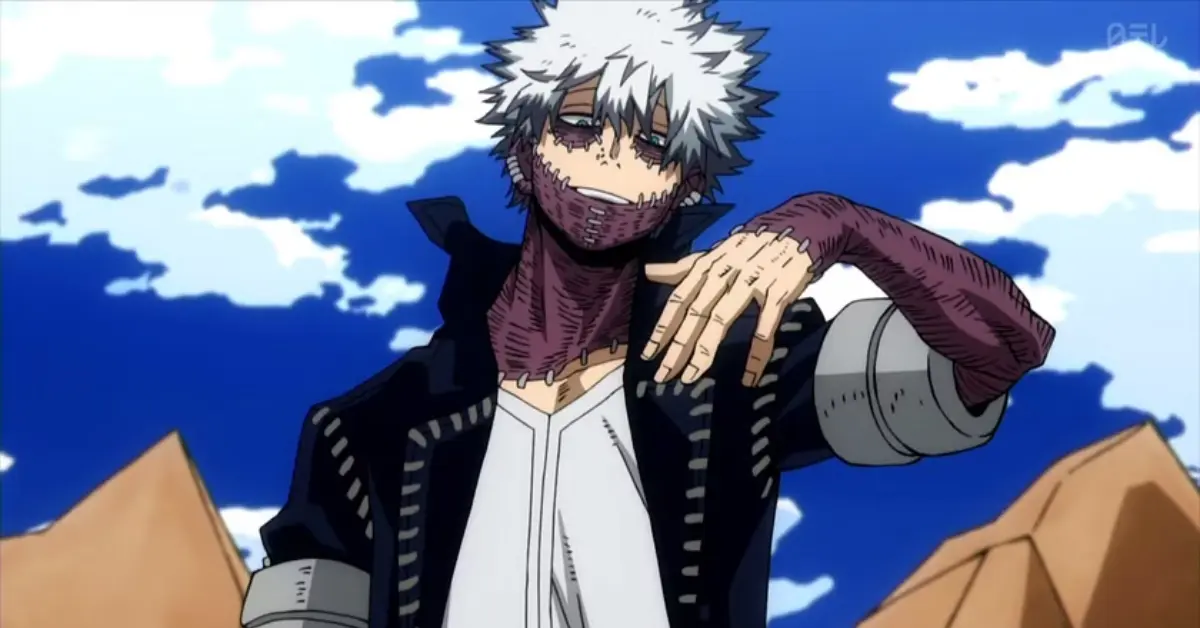 Dabi, who we now know is actually Toya Todoroki, is a really dangerous bad guy. He can make really strong fire and it's so strong that he has burns on his body from it. He really doesn't like his dad, Endeavor, who is a superhero.
Dabi wants to destroy all the superheroes and has hurt a lot of people, more than other bad guys. He can do powerful moves like his dad and brother. Even though he might not be the strongest, he's done a lot of harm. He made people stop believing in heroes and caused big problems after a big fight.
5. Re-Destro (Ultra Analysis Power Ranking: A+)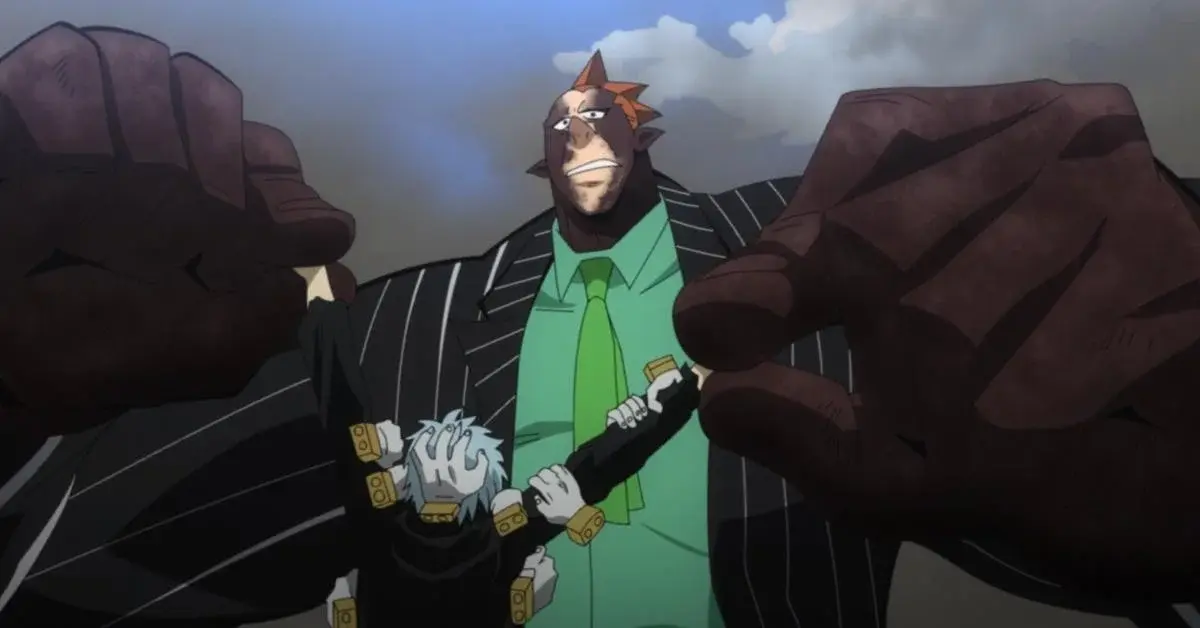 Rikiya Yotsubashi, also known as Re-Destro, was the boss of a company that makes helpful things called Detnerat. He was also the secret leader of a group called the Meta Liberation Army. Re-Destro fought against Shigaraki and lost.
Then, his group joined up with another bad group called the League of Villains to become the Paranormal Liberation Front. Re-Destro's special power, called a Quirk, is Stress. When he feels very stressed, he gets bigger and stronger, like a monster called the Hulk, and he becomes super strong.
He's good at talking and can make many people want to do what he says. He got caught after a big fight called the Paranormal Liberation War, which helped to make the fighting stop.
6. Muscular (Ultra Analysis Power Ranking: S)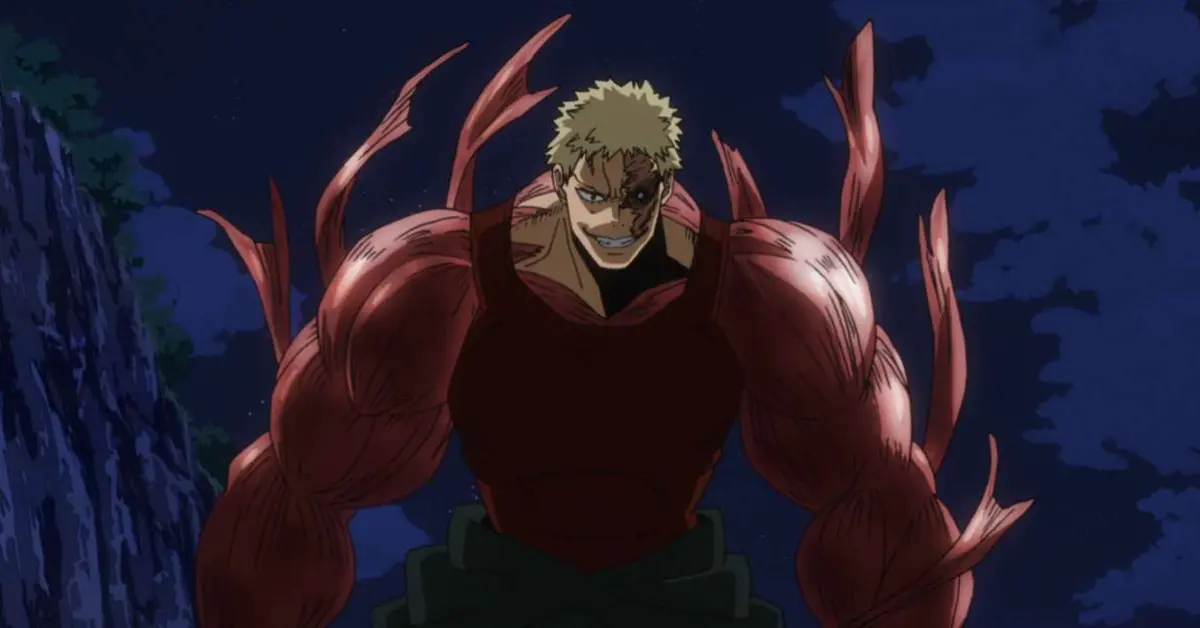 Muscular, whose real name is Goto Imasuji, is a bad guy who joined the League of Villains because he really enjoys fighting and hurting others. His special ability, called Muscle Augmentation, lets him grow extra muscles on his body that make him super strong and tough.
He's hurt and even killed heroes before. He wanted to hurt a kid named Kota and Deku too. Muscular got caught, but a really bad guy named All for One broke him and a lot of other villains out of jail.
Muscular really wanted to fight Deku again, but when they did, Deku was so strong that Muscular couldn't win. Muscular got caught again, but he caused a lot of trouble while he was free for a short time.
7. Hood (Ultra Analysis Power Ranking: S)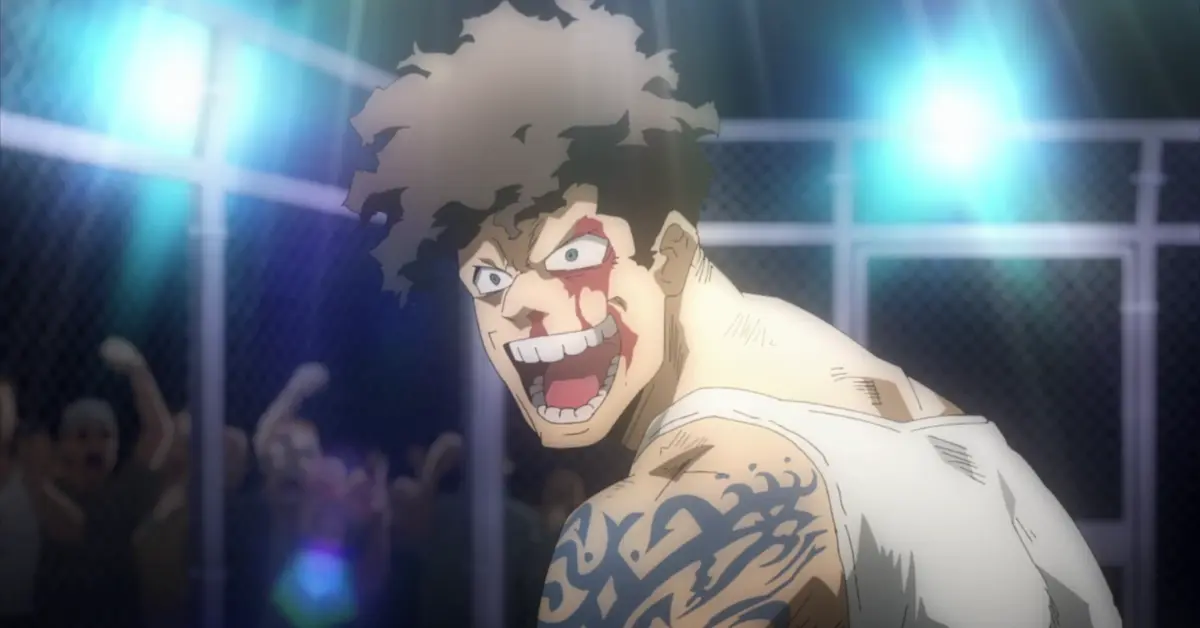 Hood is a really strong bad guy that Endeavor and Hawks fought against in Fukuoka. Hood had lots of special powers, like making his muscles super strong and healing really fast. He could also fly, which made him hard to beat.
Unlike other bad guys, Hood could think and wasn't just a puppet. Hood used to be a fighter and was in a story before My Hero Academia, called My Hero Academia: Vigilantes. Endeavor defeated Hood by using a super strong attack, but it made Endeavor very tired and hurt too.
8. Gigantomachia (Ultra Analysis Power Ranking: S)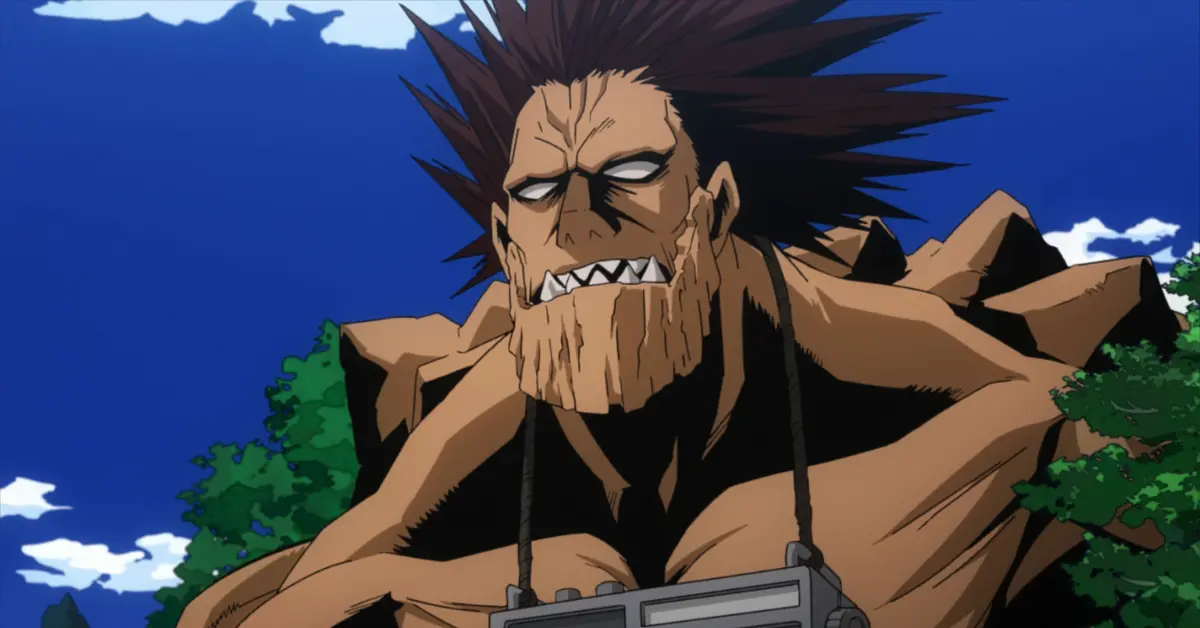 Gigantomachia is a huge man who was a bit like a first version of the Nomu. He got given up to 7 special powers by All for One, which made him not very smart because his brain had to work a lot to control these powers. Gigantomachia could change how big he was and had a Mole power that let him grow big claws to hurt things a lot.
In a big fight called the Paranormal Liberation War, Gigantomachia became one of the really bad guys in My Hero Academia. He went crazy and broke lots of cities while trying to reach his boss, All for One. The only thing that wasn't good about Gigantomachia was that he wasn't very smart, but people thought of him like a super big natural disaster.
9. Shigaraki (Ultra Analysis Power Ranking: S+)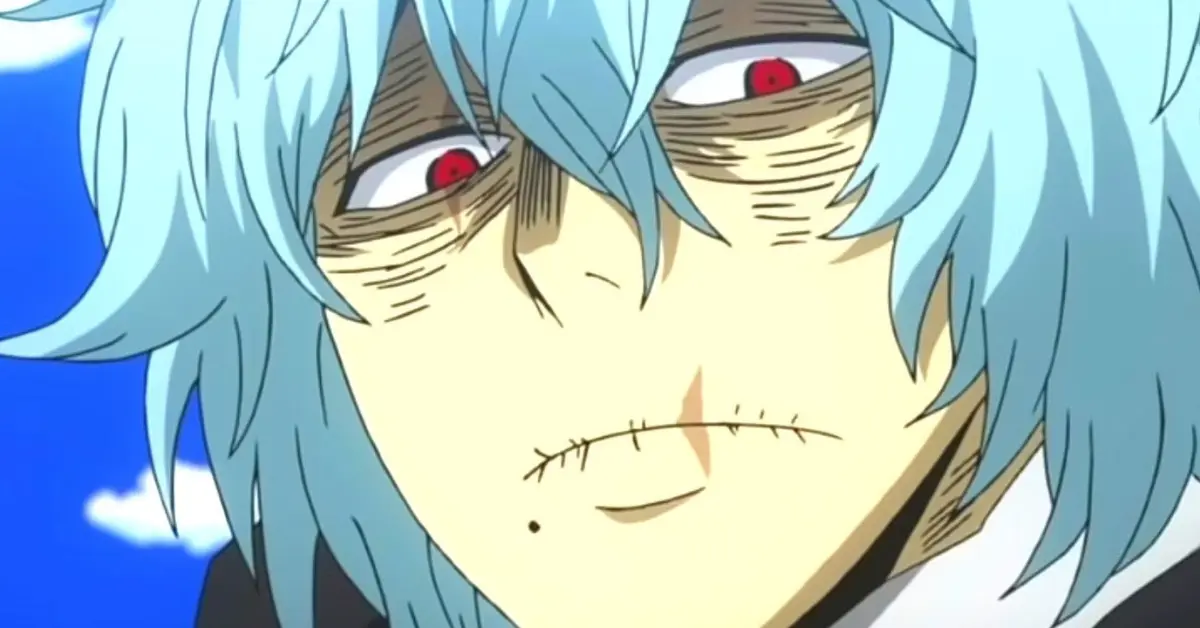 Tomura Shigaraki was born as Tenko Shimura. He has a dangerous power called Decay, which lets him destroy things just by touching them. He accidentally killed his family when he was young because he didn't know how to control his power.
Later, he got an even stronger power from someone else called All for One. With this new power, he could destroy a whole city without moving. He also got other powers like Rivet Stab, Radio Wave, and Regeneration. Shigaraki really hates heroes, especially All Might and Deku.
This hate makes him strong and helps him get through tough situations. He escaped from a big fight, and now he's getting even stronger.
10. All for One (Ultra Analysis Power Ranking: S+)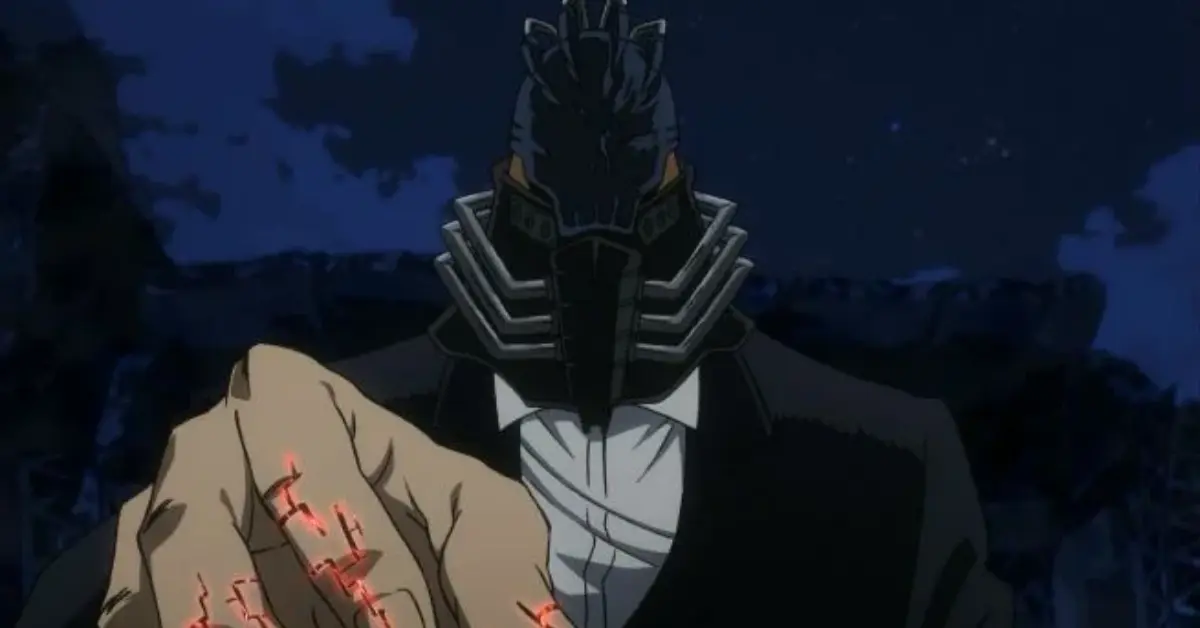 All for One, whose last name is Shigaraki, is the main bad person in the story. He makes very complicated plans and has backup plans, so he's always in charge. He can take powers from other people and give them to anyone he wants because of his special power.
He also has lots of powers from other people, maybe even thousands, and he's not hurt by them like Nomu or Gigantomachia. He's really good at using these powers together, and it was really hard for the hero All Might to beat him. All Might had to use all his strength to stop him and had to retire after that.
In the exciting story of My Hero Academia, big bad guys make their mark by being really powerful and causing problems for the good guys. As the story goes on and new bad guys show up, these tough enemies show how strong and stubborn they are. The fight between the bad guys and the good guys keeps going, deciding what will happen in this amazing world.