My Hero Academia Chapter 264 will feature the big battle between Pro-Heroes and Paranormal Liberation Front army. Denki Kaminari will challenge the scar-faced villain from the Paranormal Liberation Front as they exchange electric attacks. The last manga chapter of My Hero Academia showed that Mirko was somehow able to survive Tomura Shigaraki as the heroes will try to attack him and capture Dr. Garaki.
Boku no Hero Academia 264 chapter will also have Hawks vs Twice fight as there have been certain lies in the group. Here is everything you need to know about My Hero Academia Chapter 264 release date, plot spoilers, theories, raw scans leaks and ways to read online the manga chapters.
My Hero Academia Chapter 264 Leaks, Spoilers, Predictions: Denki will Fight Mr. Scar Face
My Hero Academia Chapter 264 will focus on the events after Tomura Shigaraki's power-up process is interrupted by Mirko. One of the bad guys who is called Mr. Scar Face was ready to fight the Pro-Heroes despite their huge numbers. Mr. Scar Face used his special attack called Ampivolt which launched Supreme Discharge: Thundernet, a lightning-based AoE attack to take down the Pro Heroes.
But Denki saved everyone by absorbing the attack and My Hero Academia 264 manga chapter will feature a fight between them. Apart from Denki vs Mr. Scar Face having an electricity-based fight, the next manga installment of "Boku no Hero Academia" Chapter 264 will be the confrontation between Hawks and Twice. The Pr-Hero is angry because he was lied to and Hawks will try to convince Twice which can lead to another fight in My Hero Academia Chapter 264 as the storyline continues.
My Hero Academia Chapter 264 New Release Date, Raw Scans and Read Online
My Hero Academia Chapter 264 will release date has bee updated to Sunday, March 15, 2020, as per VIZ's official website. The raw scans for My Hero Academia 264 will be leaked out 2-3 days prior on the internet around March 12 but it would be better to wait for the official release.
My Hero Academia, Ch. 263: Ladies and gentlemen, it is officially on. Read it FREE from the official source! https://t.co/hZKPbKdIIo pic.twitter.com/6giPMdJouD

— Shonen Jump (@shonenjump) March 8, 2020
The latest chapters of Boku no Hero Academia can be read on VIZ media and Shueisha's Shonen Jump official website and platforms. One should always read the manga from their official websites for free as it would help the creators and inspire them to make more interesting stories.
[fvplayer id="2967″]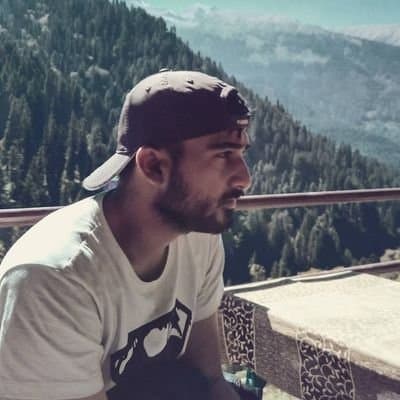 Marketing Strategist. My pen drives my passion—an avid book reader. Covering celebrity net worth is my forte.