People let their creative sides come out during the lockdown phase. The J. Paul Getty Museum in Los Angeles challenged art lovers to post photos of themselves trying to recreate their favorite masterpiece. The response to the challenge was insane, and some posts were really worth appreciating.
The Getty Museum challenge, where you have to recreate your favorite work of art with 3 things lying around your home, was inspired by the Tussen Kunst en Quarantaine (Between Art and Quarantine) Instagram account from Amsterdam. And the Getty's not the only one inspiring people to show their love of art during quarantine: the Pinchuk Art Centre in Kyiv, Ukraine is doing the same.
Hiptoro reached out to the Getty, so scroll down for our interview with the museum's representative
#1 Neue Galerie New Yorkinspiration Of The Day – Lady With Fan By Gustav Klimt (1917-1918) And The Gorgeous Muse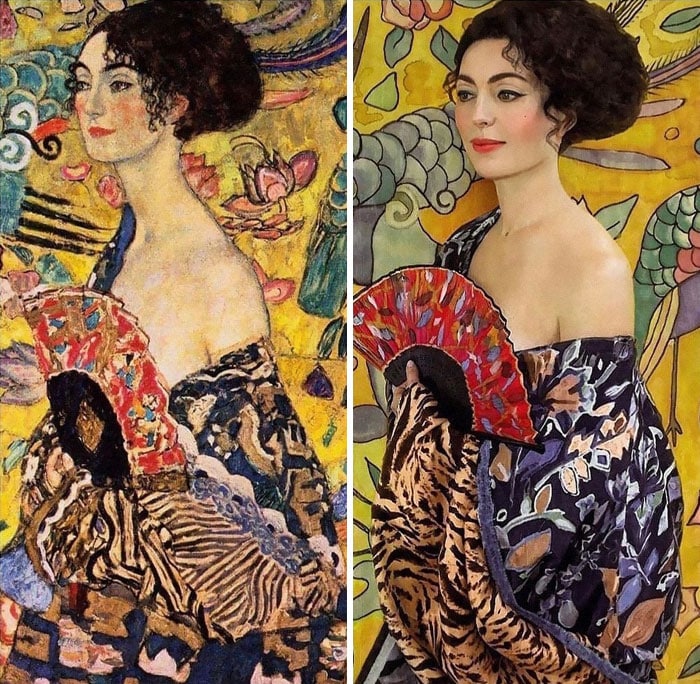 #2 Mona Lisa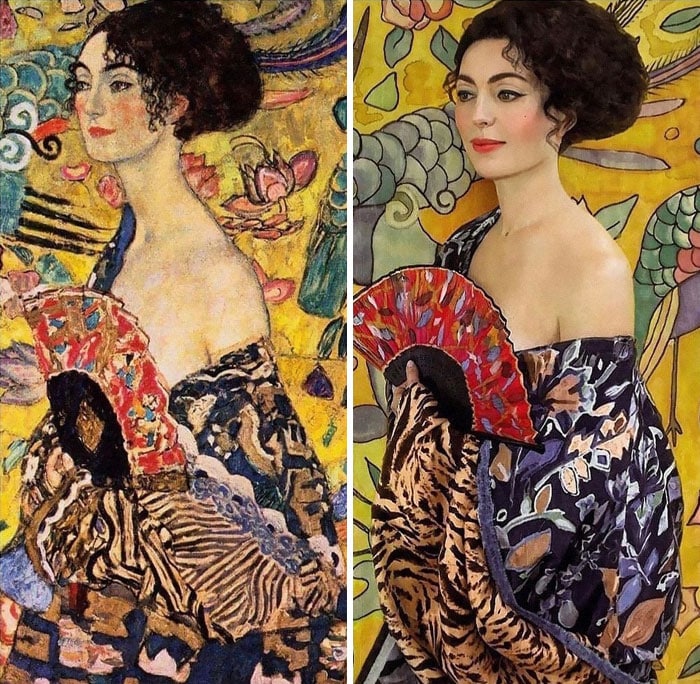 #3 Girl With The Purrl Earring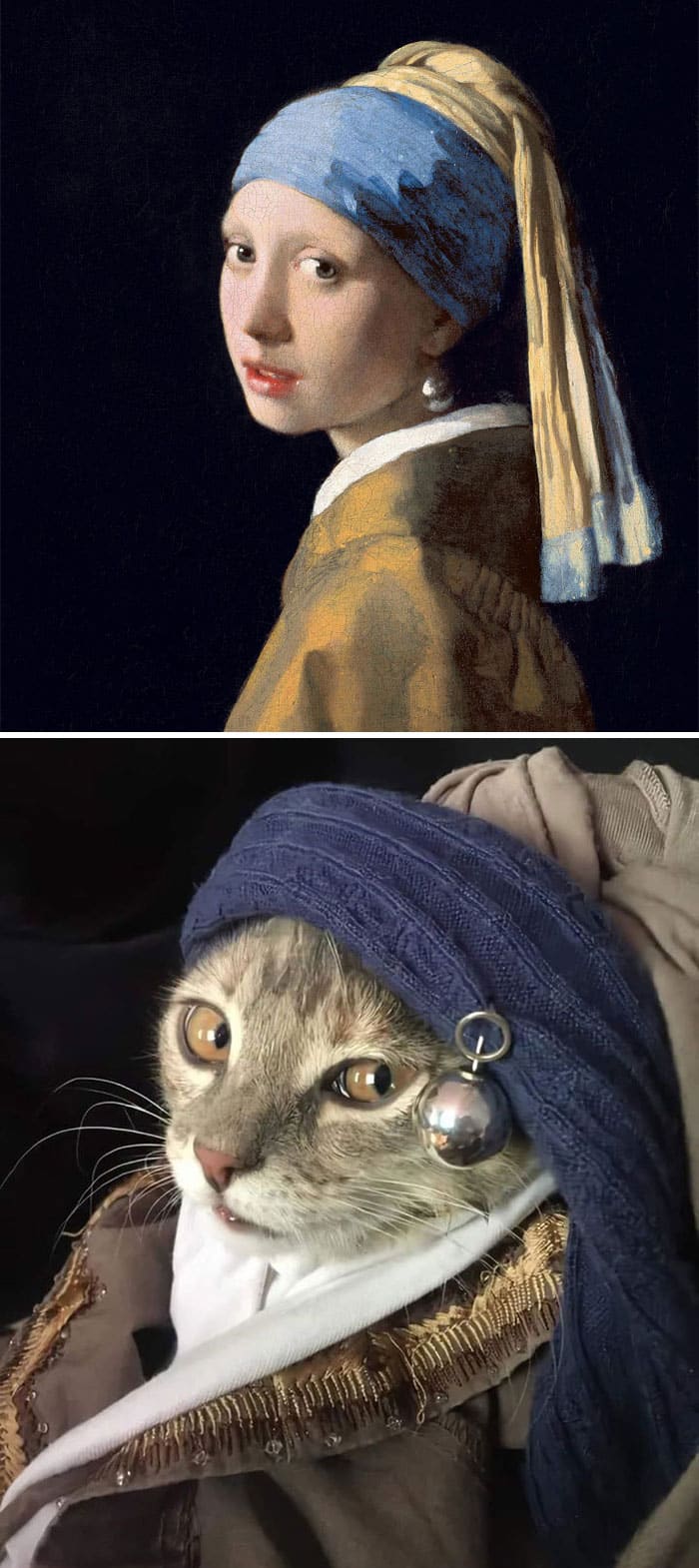 According to the Getty's representative, the museum receives submissions for the challenge even till date. "They keep coming! More than 100 a day," she said.
"The online challenge has reached many people around the world who may not be in a position to visit Los Angeles or Getty. We hope they'll be inspired to come when they get a chance," the museum representative told us.
She also confirmed that many of the museum staff are working at home, while a number are working on site to "ensure the collections and grounds are safe and well maintained." The representative also revealed that everyone's eager to get on site to see their coworkers and work with the collections once again.
#4 The Lady In A Fur Wrap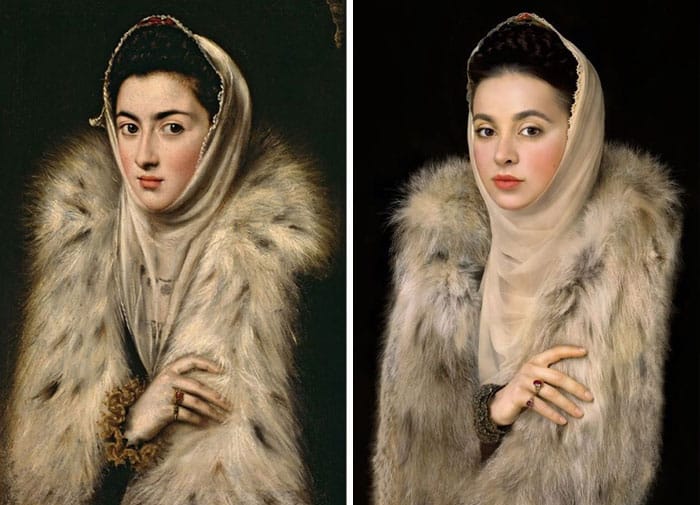 #5 Salvador Dali – Isolation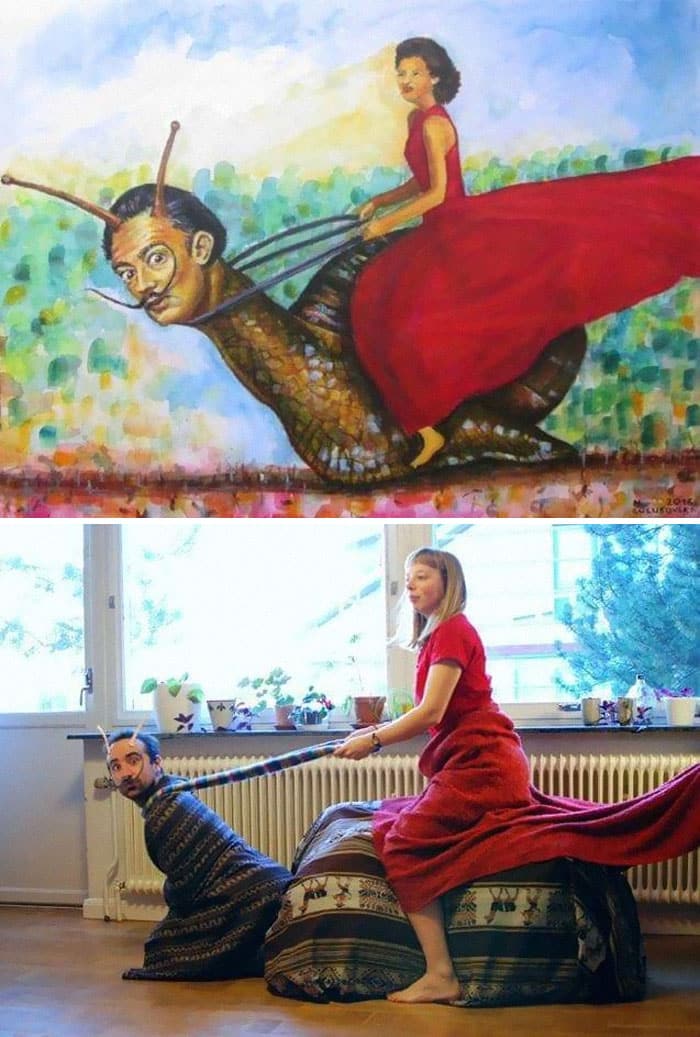 #6 The Way They Nailed Getty Museum Challenge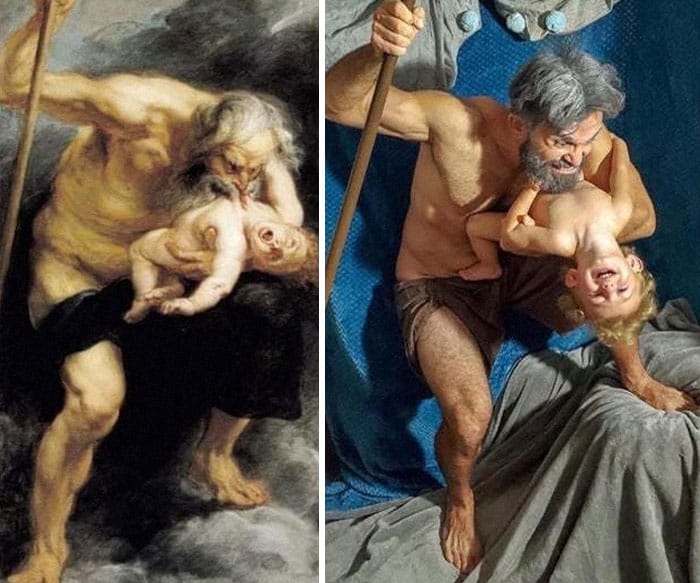 Hiptoro also reached out to the Getty Museum's team to know more about the fun challenge and the massive response they receive by people sending their submissions. Annelisa Stephan, assistant director for digital content strategy at the Getty, shared with us they have "lost count" of the photographs shared on their official handle. According to her, the submissions number "many thousands."
"In addition to the ones posted publicly, there have been hundreds and hundreds more DM'd to us! We didn't expect such a reaction in our wildest dreams—we thought a few people might enjoy the activity, but it clearly struck a chord!" Annelisa revealed.
"People have been so creative and so supportive of other people's creations, cheering them on, laughing, and celebrating their favorites. We've received creative responses from the US, Canada, Europe, Asia, Australia," she said. "We've also been thrilled to see kids of all ages getting into the act, and high school teachers organizing their art history students to incorporate the challenge into their classwork. It's a great way to look at and learn about art while being creative with constraints."
#7 Recreation Of Pablo Picasso's Painting "A Women With A Bird"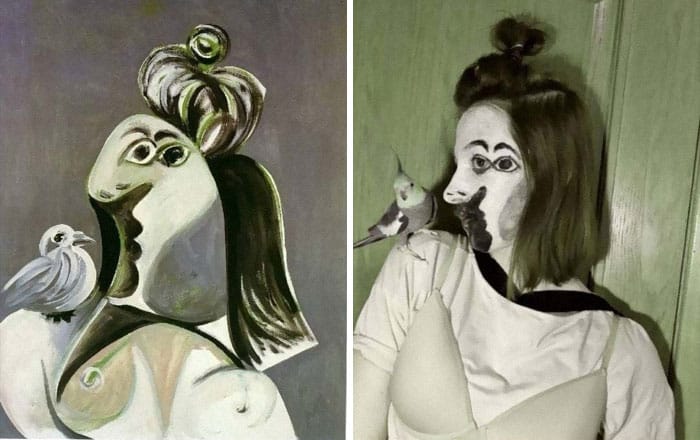 #8 My Contribution To The Getty Challenge. The Birth Of Venus By Botticelli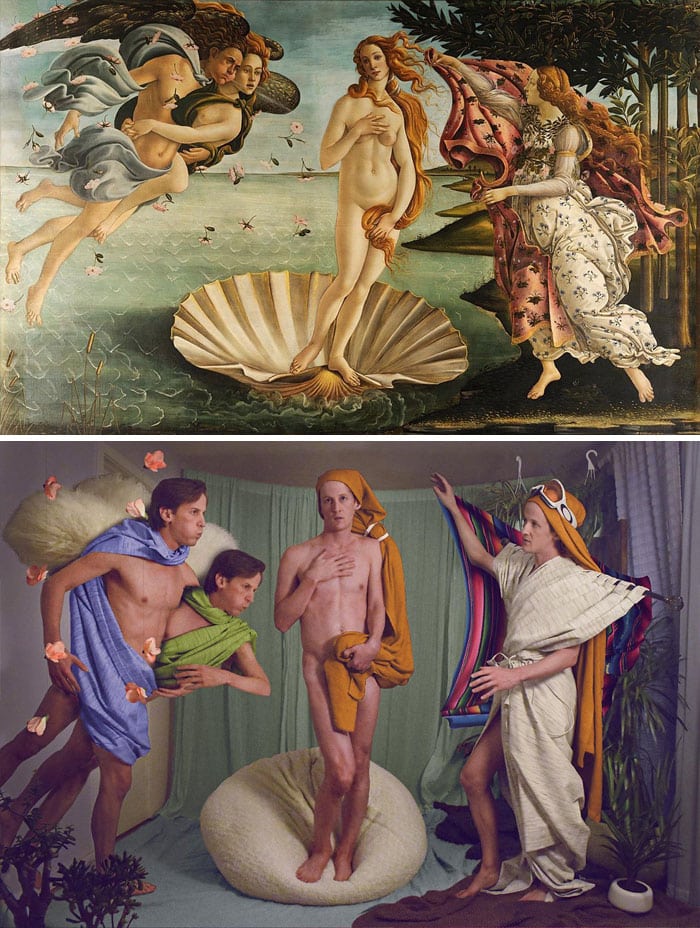 #9 Lady 1-Ply, Keeper Of Non-Perishables And Protector Of The Soap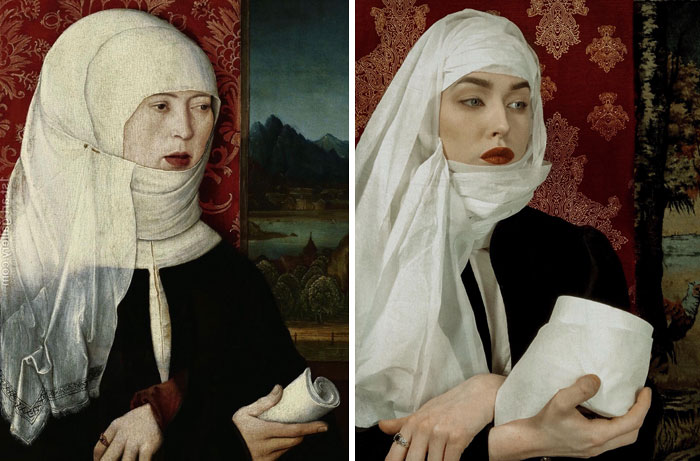 Another Getty representative told Hiptoro that the museum team keep on developing new resources to stay relevant online. One of the newest additions was a video of the Getty's "wonderful but now-shuttered Michelangelo exhibitions."
The Getty is still closed because of the coronavirus, however, the museum is helping its local community out. In fact, the Getty donated thousands of gloves and hundreds of masks to UCLA Health to help out doctors and nurses fighting Covid-19. Since then, the museum is looking for new ways to help both the local and global communities.
#10 Happy To Share The Result Of Our New Experiment, The Three Day Online Workshop #tobeamuseathome That Was Streemed Last Week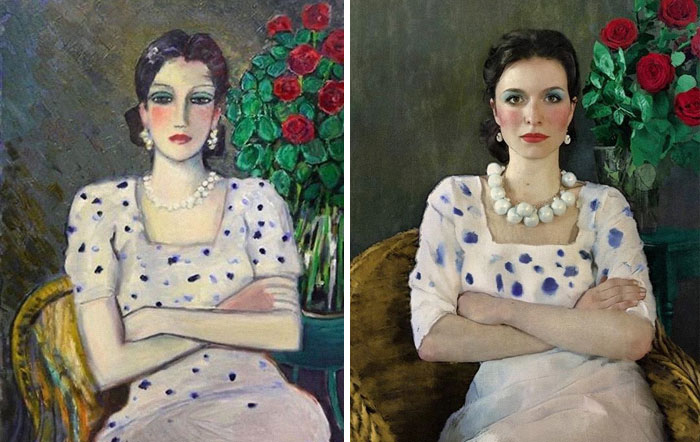 #11 Our Take On The DIY Classic Art Challenge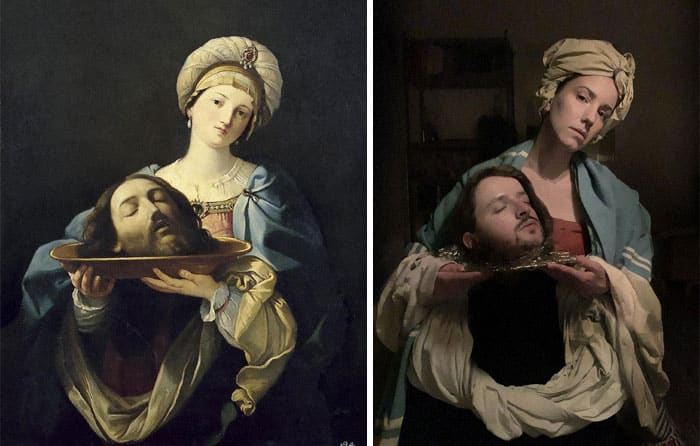 #12 ‪'Woman In Biscuits' Recreation From Gustav Klimt's 'Woman In Gold' By Julia Timoshkova‬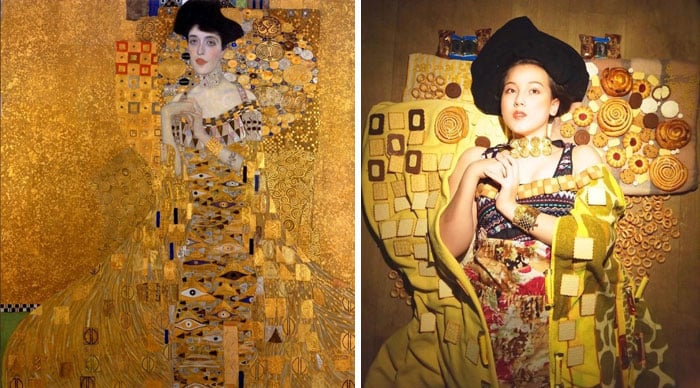 #13 Yes, There's A Person In There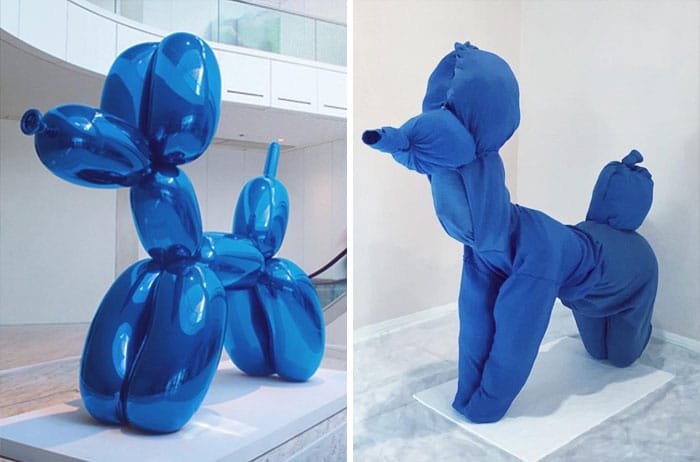 #14 Frida Quarantine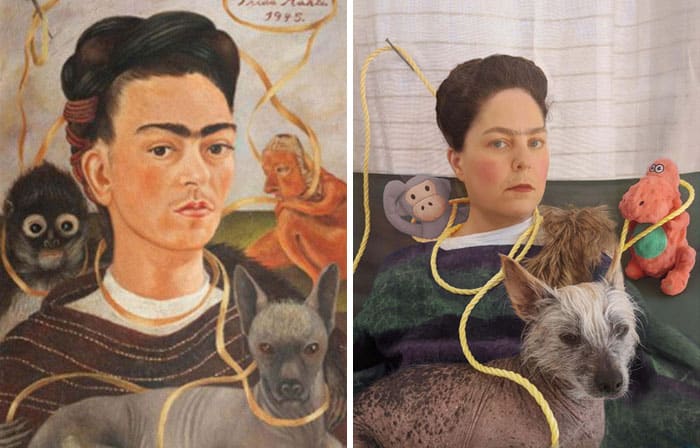 #15 Getty Museum Challange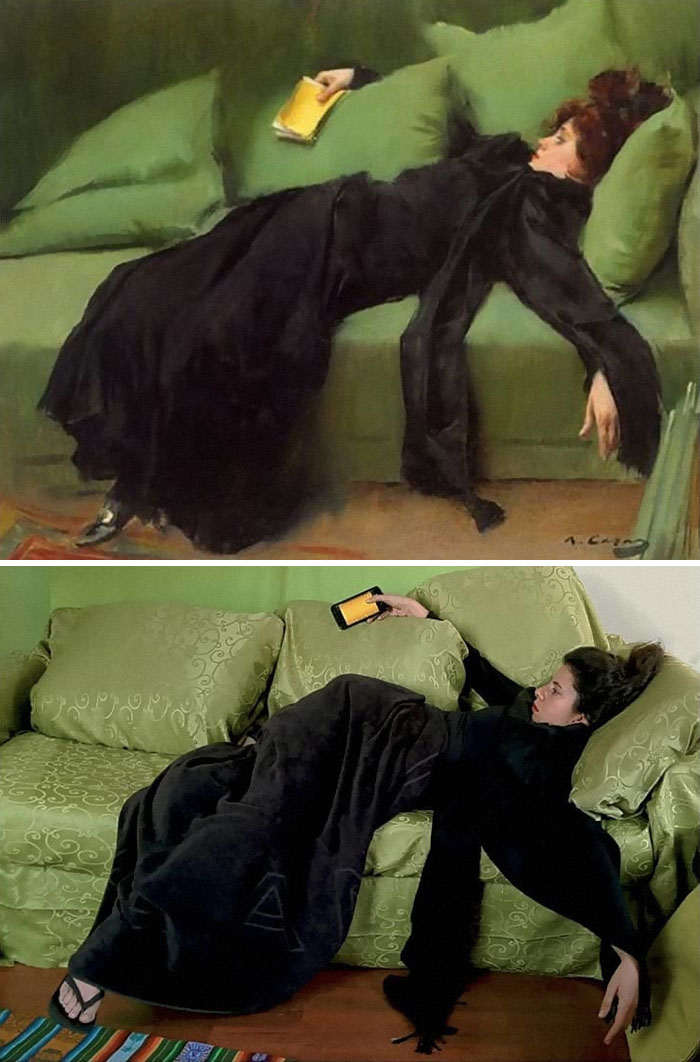 #16 Love This Challenge. I Live By Myself So I Had To Set Set A 10s Timer And Run Into Position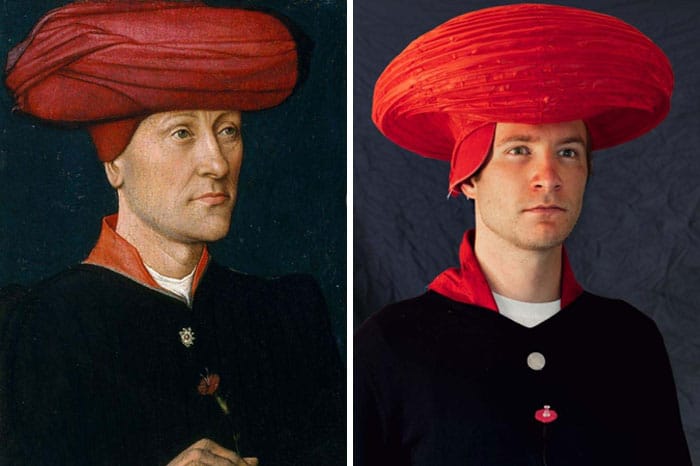 #17 My Wife's Getty Museum Challenge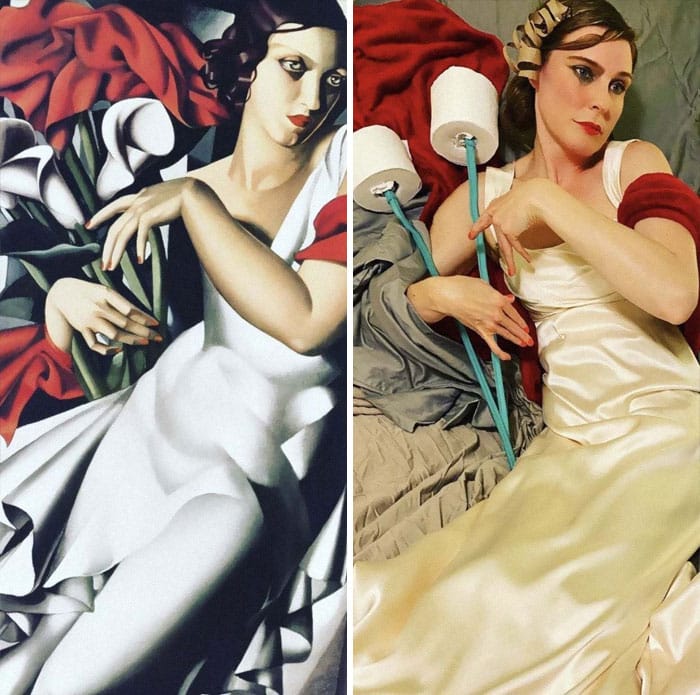 #18 Getty Museum Challange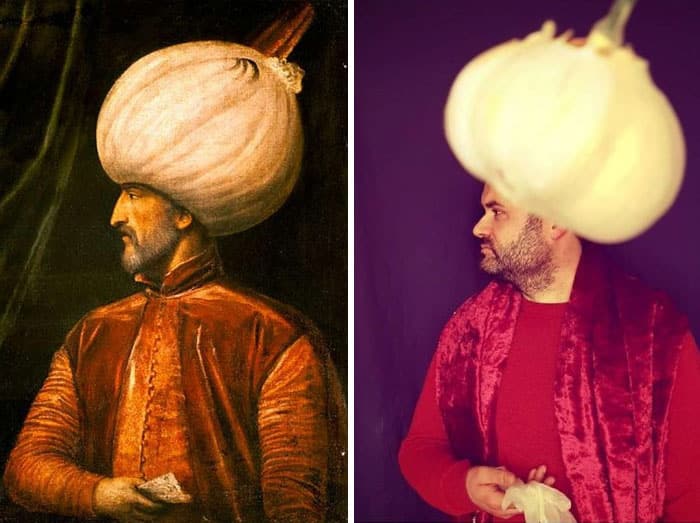 #19 Getty Challenge – Frida Kahlo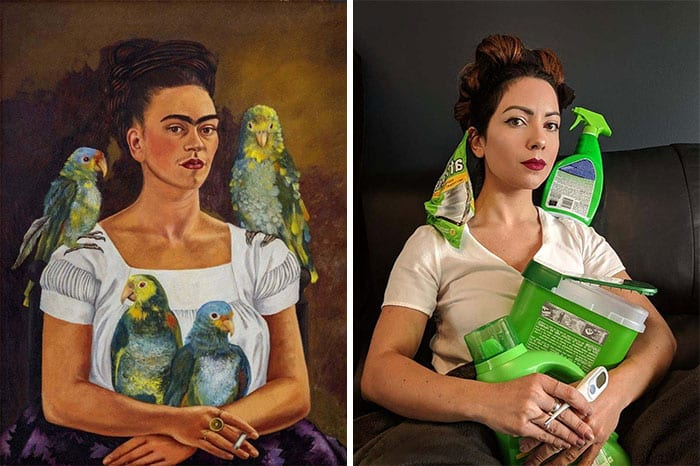 #20 My Cousin Did One Of Those Art Recreations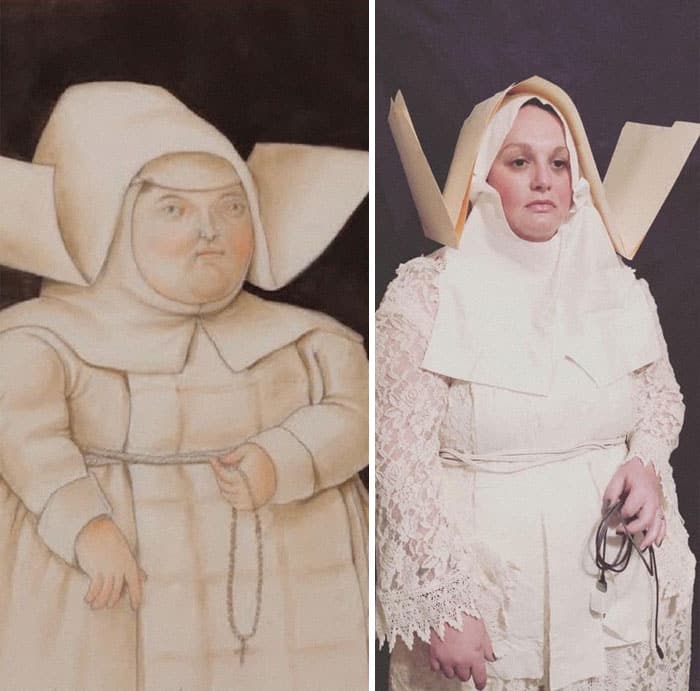 #21 My Sister In-Law's Getty Museum Challenge. Innocence By William-Adolphe Bouguereau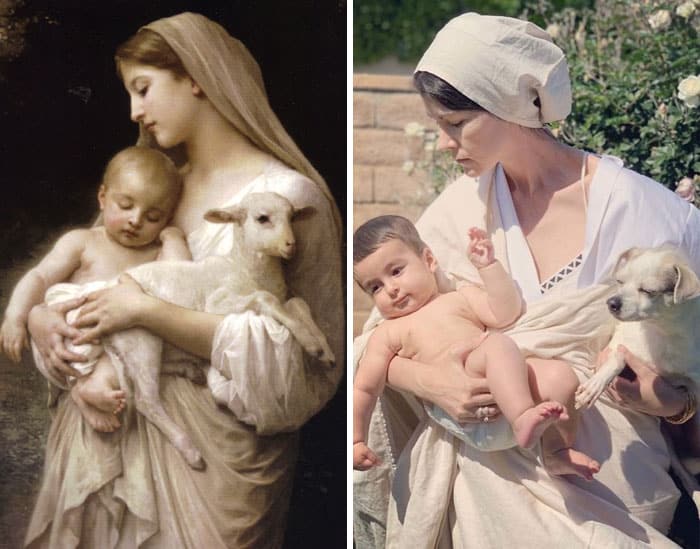 #22 "The Scream" By Edvard Munch. Right: A Recreation By Jean-Luc Walraff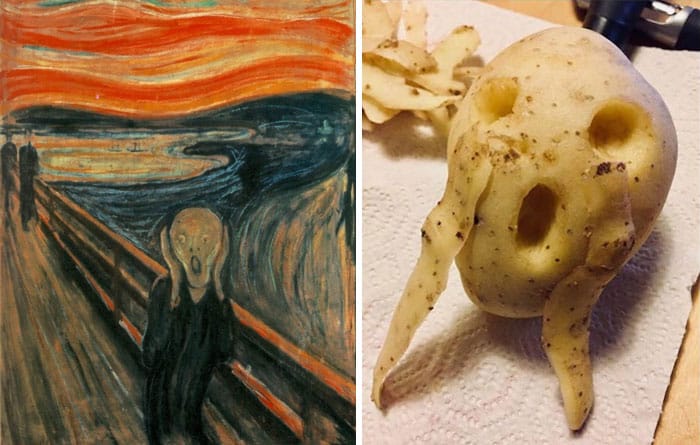 #23 My Dad's Getty Museum Challenge; Saturn Devouring His Son By Goya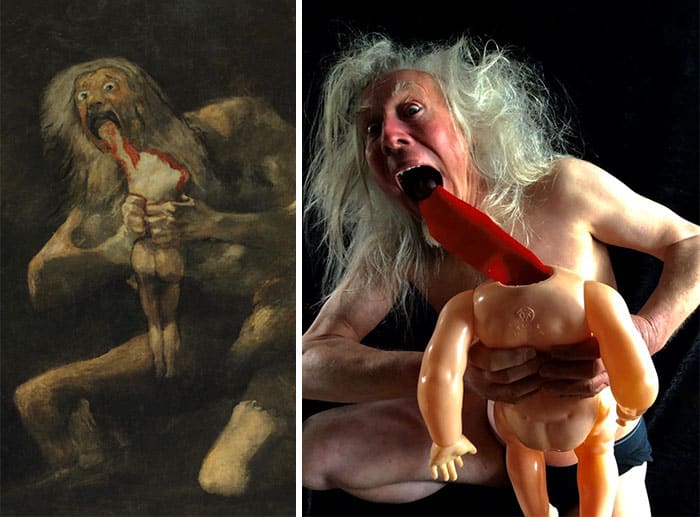 #24 My Friend And I Recreated This Abstract Peice With Items In Our Kitchen/Living Room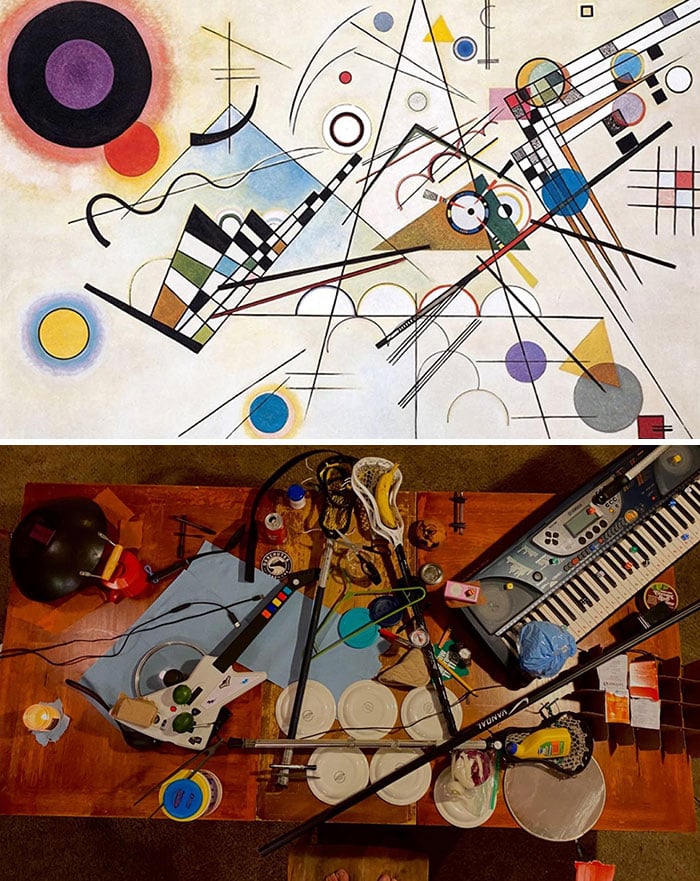 #25 Ceci N'est Pas Un Homm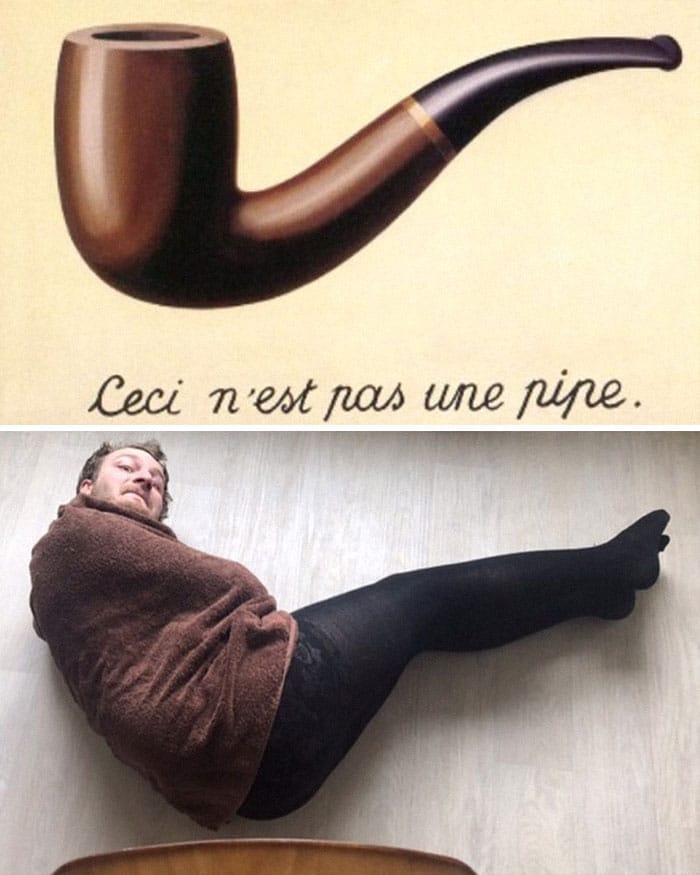 #26 Caesar At The Rubicon (Dog With A Plate Of Sausages) By Wilhelm Trübner vs. Masya At The Rubicon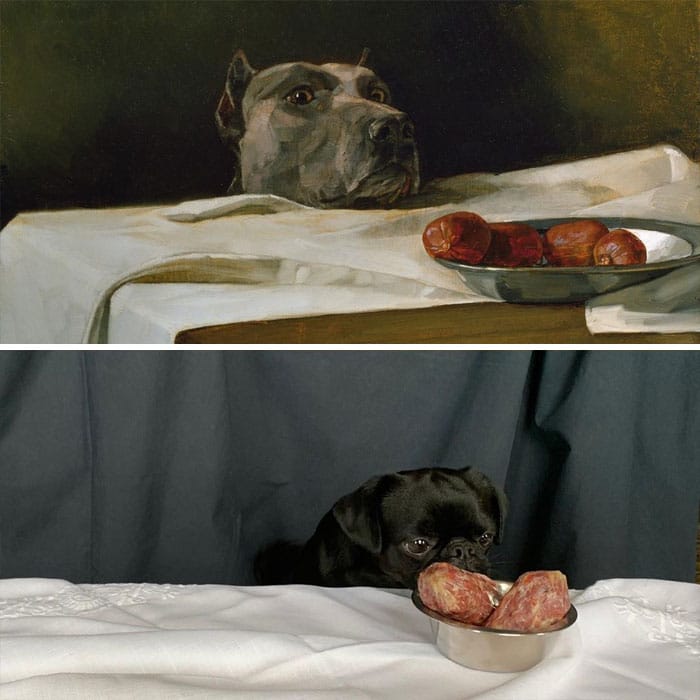 #27 Picasso – "Dora Maar"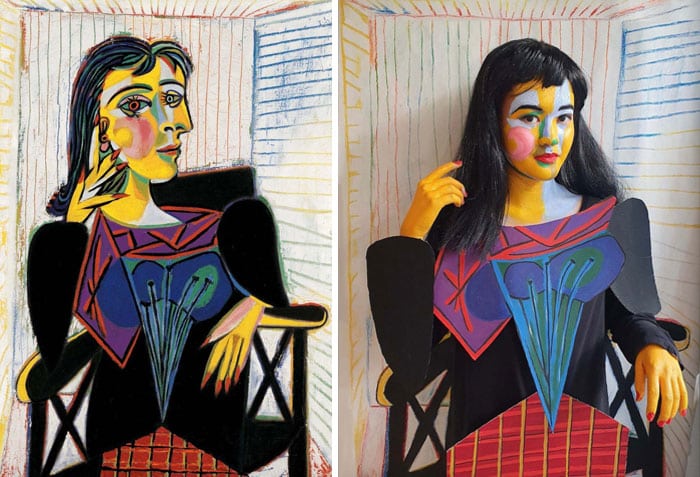 #28 Gustav Klimt , Hygieia. C1900. (Ft Doggy Leash)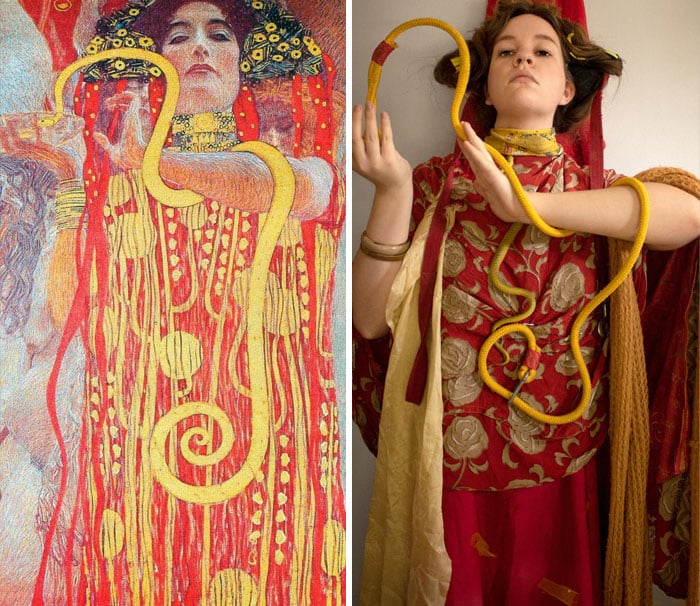 #29 Les Amoureux – Magritte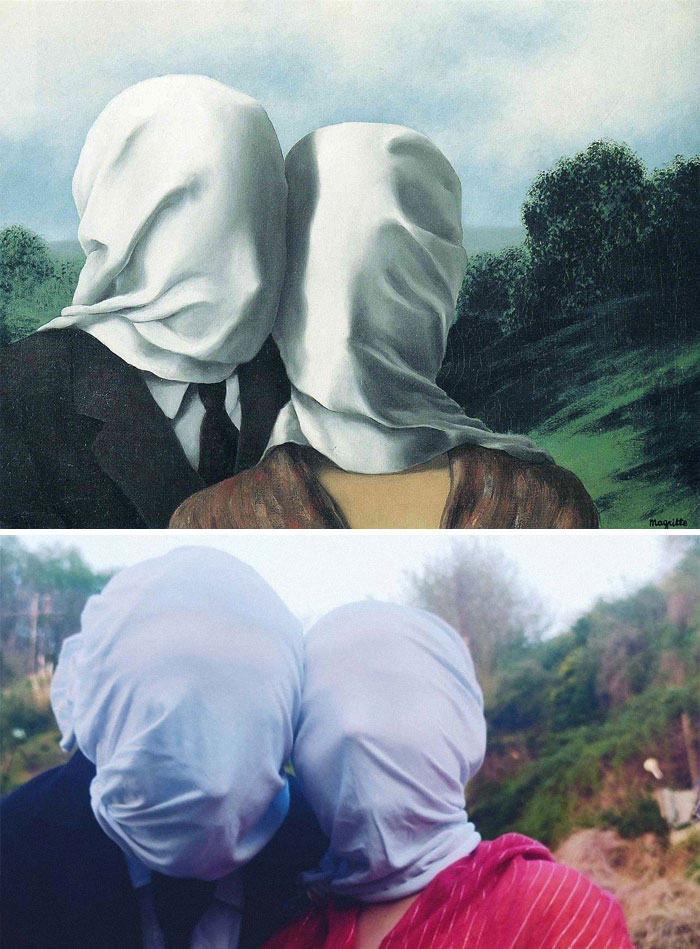 #30 Cosy And Clean Quarantaine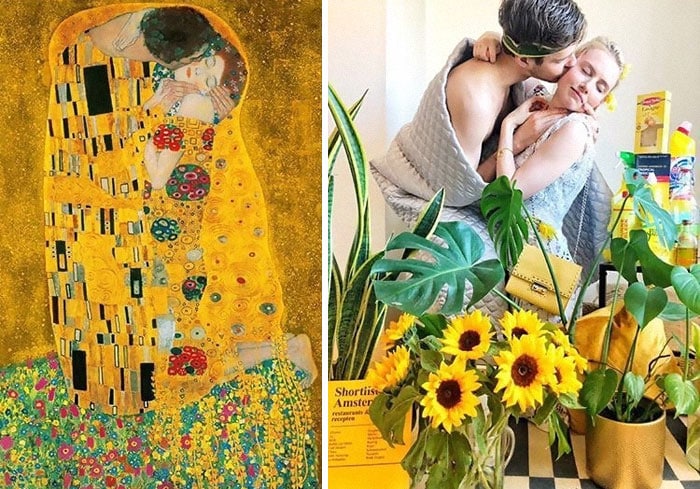 What do you think about these brilliant recreations? Do share your thoughts with us in the comment section below.