You might be the greatest player in history, but you will have haters. But if you're generous, everyone will love and respect you. And today we are going to tell you about the kind-heartedness of Boston's MVP Candidate Mookie Betts.
Mookie Betts led his team Red Sox to a whopping 4-2 win in the Second Game of the World Series. Just after a few hours, he was seen serving chicken and steak tips to some 15-20 homeless people living in the streets. Mookie was accompanied by his cousin, and they both were wearing the team hoodies.
The distribution took place at around 1 a.m. Wednesday near the Boston Public Library. They also went around the block to let everyone know that there was food. There were no pictures or videos of the distribution. However, Mike Winter caught the sight of them and described what he saw to a radio station WEEI.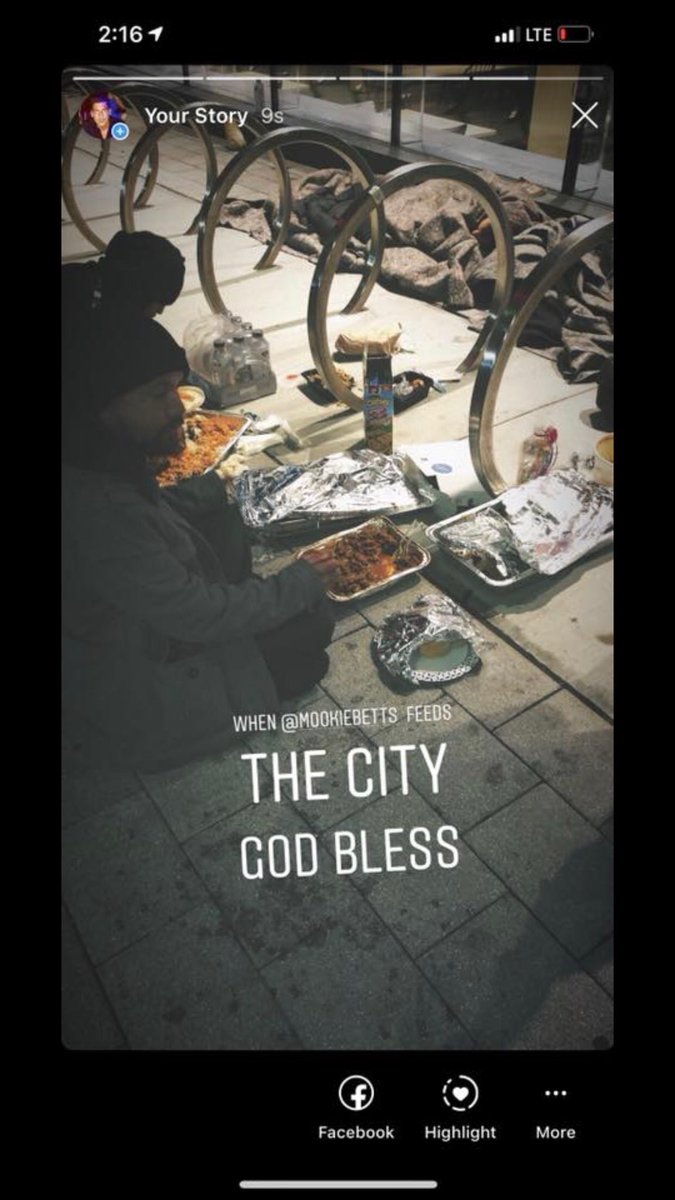 Source- Twitter
"I didn't know who they were at first. They had hoodies on," Winter told the station. "Next thing I know they are laying out trays of food. Then they're walking around all of Boston library where there are tons of homeless and telling people there is food around the corner. I walked up and I said, 'Hello,' because we have a mutual friend, and then all the people from the club came out and [Betts] just walked away. No pictures. No nothing. None of the homeless even knew who he was, but they were just grateful for what he was doing."
Mookie and his team, Red Sox have a history for serving the poor and needy. Red Sox have an organization which donates food from time to time.
Source- The Washington Post
With roots in Patna, I am a Mechanical Engineer currently employed in Jabalpur. Working as a Senior Engineer in Heavy Machines Sales, I have been associated with different blog sites in different categories for over a year now. The categories include comics, sitcoms, movies and talent acquisitions.