It is hard to be a parent and during festivals, things become a lot more difficult. After all, shops put all the attractive decorations in the front and kids can't help but notice them. And when kids notice something, it simply means that they want it. That's it! There is no going back. And if you deny, get ready to see them throwing all kinds of tantrums.
Sometimes, these all can get a little irritating. But hey, don't worry because there is a woman out there who is giving some amazing tips to stop kinds from begging for toys. This woman is Kristina Watts and she is from Belfair, Washington. She understands how it feels when the kid won't stop crying and asking for a particular thing to purchase even when it is so useless. That's why she came up with a photo wishlist option.
Scroll down to know more about this thing.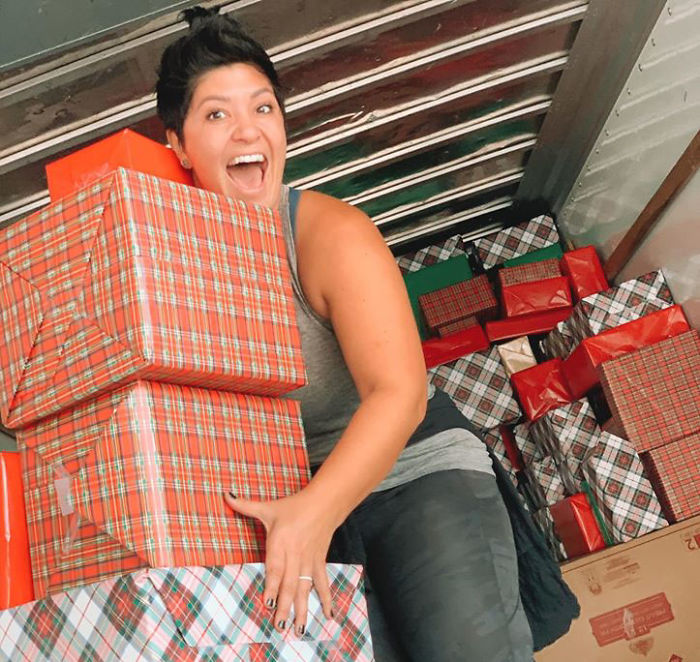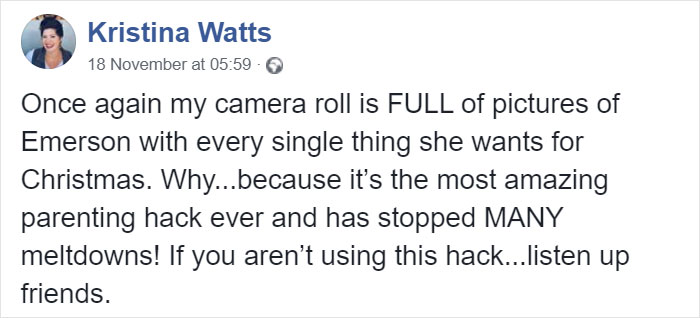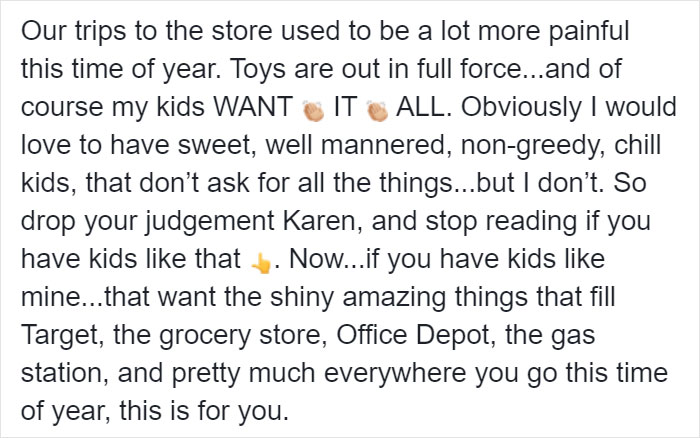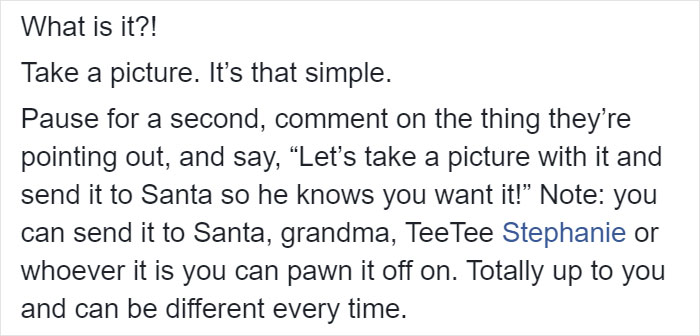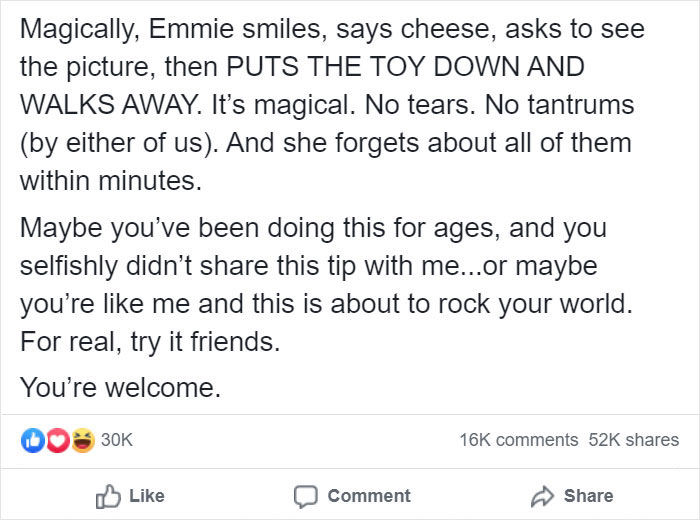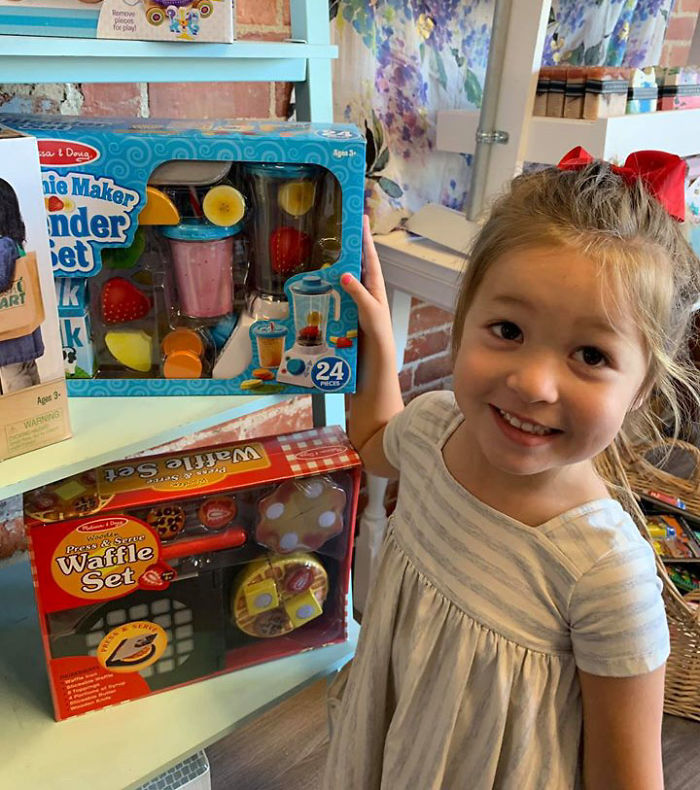 "Our town was hit by Hurricane Michael, a Cat 5 hurricane, and it was devastating. I was approached to help find a way to provide Christmas toys for a local Title 1 Elementary school. The church that usually supplies Christmas gifts to Lucille Moore Elementary couldn't do it last year because everyone was struggling so much. So, I made an Amazon Wishlist for all 500 kids, kindergarten – 5th grade, and went LIVE on Facebook and called my friends to action. Within days, our house was filled with toys from people all over the US. Then we added a second school and before we knew it, we had our own USPS truck delivering toys for a week," she told us.
"We had about $45,000 worth of toys and Razor scooters in our garage and bedroom. Our kids helped my husband and me unbox and organize all of them. Of course, as a two-year-old, you want all the toys that are in your own house. Dolls, arts, and crafts, everything you can imagine. It was like having our own toy store. [Emmie] wanted to open and play with everything and did not understand that they weren't for her. I mean she was 2!"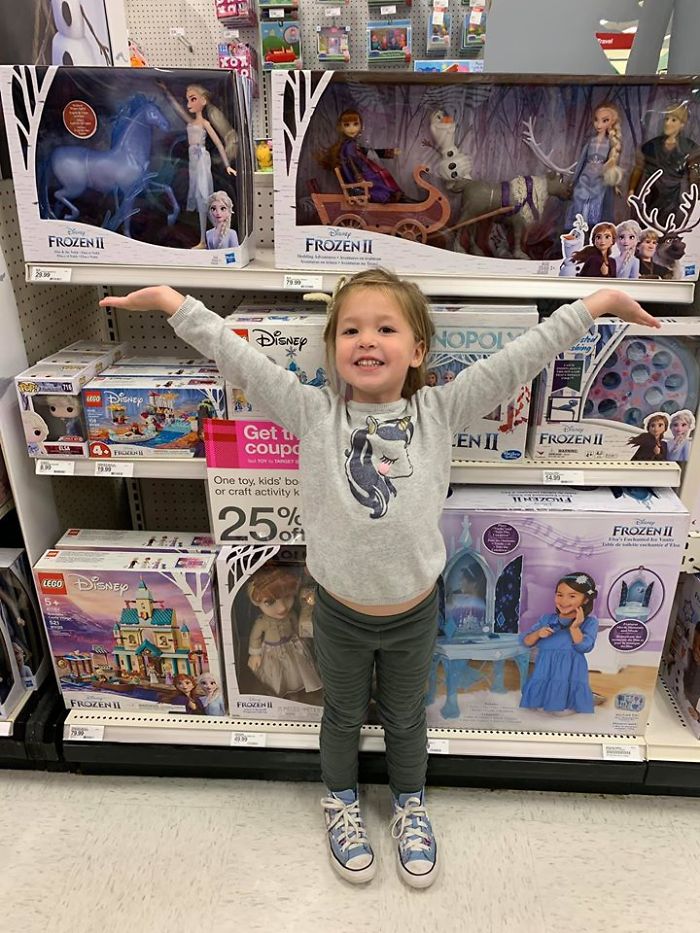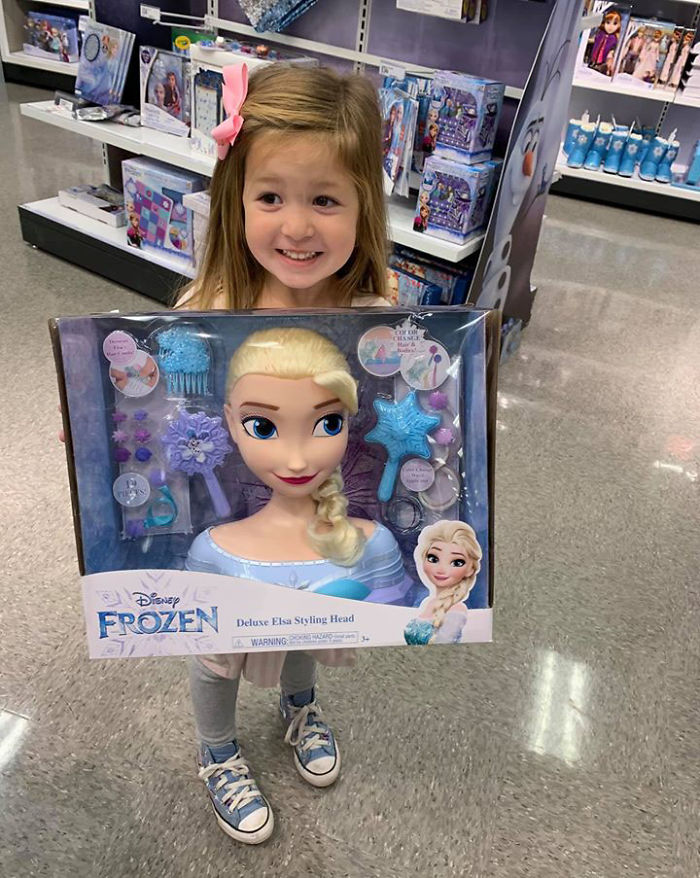 "So, I started to take pictures of her with the ones she liked and told her that maybe she can get one too," Kristina explained. "It worked. She stopped trying to get everything out of its package. She'd carry it around, take a picture, and put it back."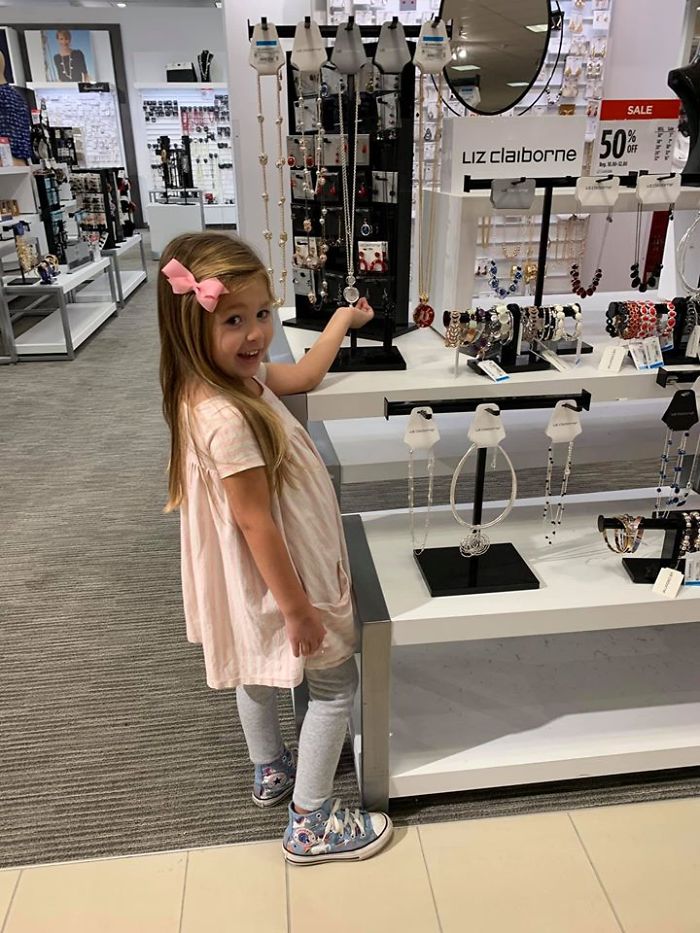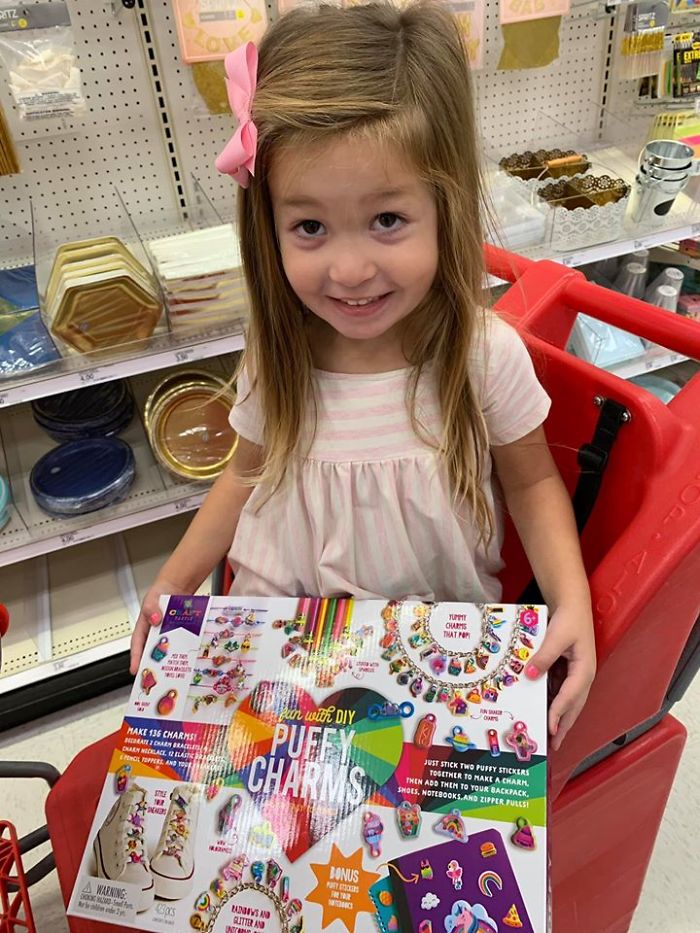 "We ended up distributing a toy and Razor scooter to every child at Lucille Moore Elementary, and a toy to each child at Cedar Grove Elementary. Around 1100 kids. It was crazy, but that's how we started doing it!"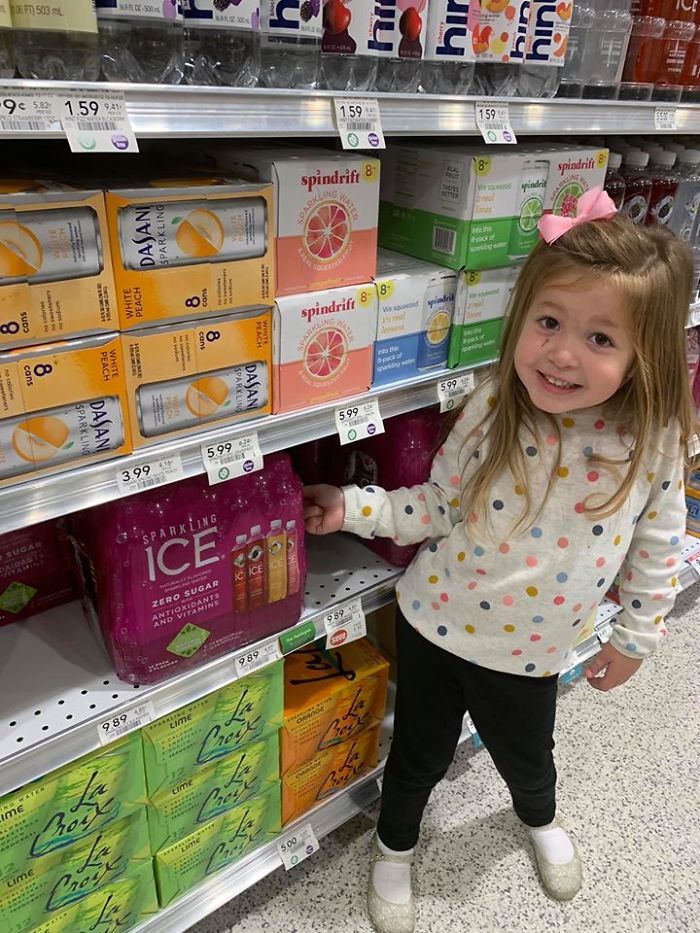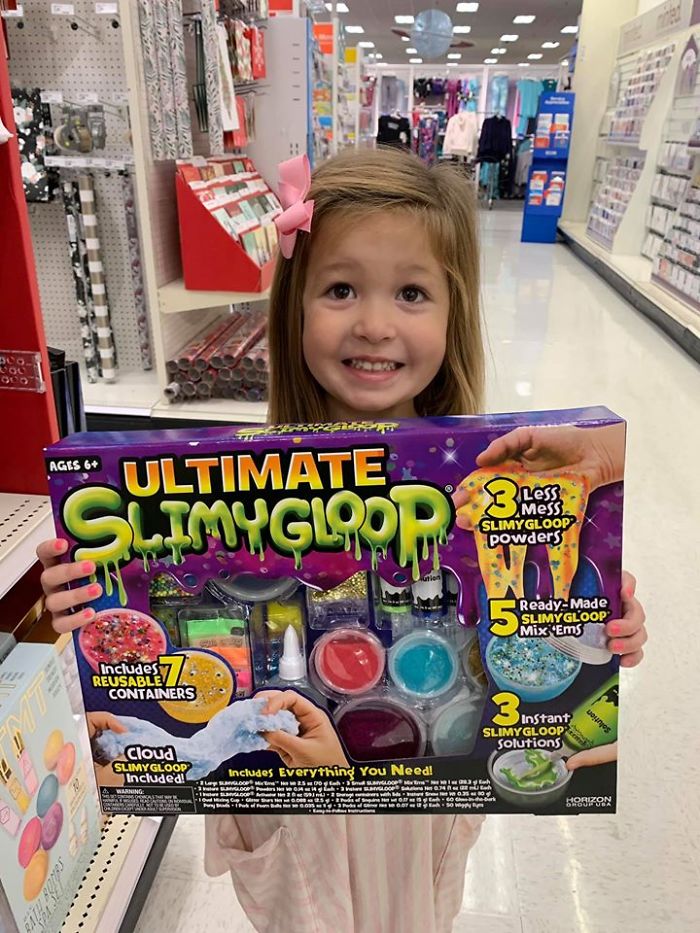 "Like you're listening to them and getting excited with them. I'm not promising Emmie all of these toys, nor does she get them all. It's just hope and joy. It's the modern-day version of circling all the toys in the JC Penney catalog. We never thought we'd get it all, but it's fun to dream and feel like your parents are looking."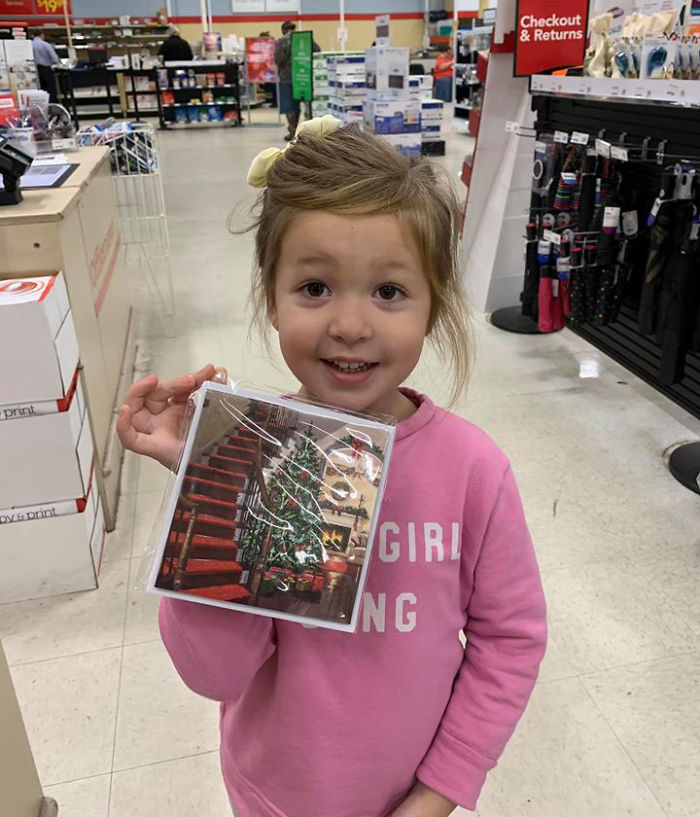 "A lot of people have been criticizing me for not just 'saying no,'" she added. "Believe me, my children hear 'NO'. A lot. This post was just something fun and quick I threw up on Facebook one night. I'm not trying to be a parenting guru or by no means the perfect parent. It's that I'm just another mom, running all the Christmas errands, trying to make shopping a little easier and a little more fun. I'm just trying to do my best and raise decent humans. This hack is just another way to prevent some tears and get through. Plus, how cute is Emmie in all these pictures on my phone?!"
Here's what people said about Kristina's trick