Miranda's Joyful Announcement
When you think of radiant beauty and the dazzle of motherhood, Miranda Kerr is a name that quickly comes to mind. The 40-year-old former Victoria's Secret Angel recently made hearts flutter across social media. How? By sharing an intimate glimpse of her growing baby bump. Dressed in a ruffled cream crop top paired with casual jeans, Miranda used Snapchat to announce the imminent arrival of her fourth child. The heartfelt caption, "So excited to announce baby number 4," accompanied by a teary smiley emoji, conveyed her exhilaration.
A Soccer Team of Sons
Miranda's journey of motherhood began with her eldest son, Flynn, whom she shares with ex-husband, Hollywood star, Orlando Bloom. The journey continued as she embraced love and life with her current husband, Evan Spiegel. Together, they have been blessed with two sons, Myles and Hart. With this new addition, Miranda will be surrounded by a quartet of boys, making everyday life nothing short of an adventure!
View this post on Instagram
Co-Parenting and Heartfelt Connections
Navigating co-parenting can be a challenge, but Miranda and Orlando seem to have crafted a harmonious balance. Notably, Flynn shares a bond with Orlando's wife, pop icon Katy Perry. Expressing gratitude for the serenity in their blended family, Miranda shared with WSJ Magazine, "I just feel so happy that Orlando found someone that makes him happy, because at the end of the day, for Flynn to have a happy father and a happy mother is the most important thing."
Her sentiments resonate deeply, emphasizing a child-centric approach to co-parenting. This nurturing mindset prioritizes Flynn's well-being, as she further stated, "Just putting his needs first, like, 'Is this in the best interest of Flynn,' no matter what we did." And as for Katy Perry, the "Firework" singer isn't just Flynn's stepmom; she's someone Miranda "adores."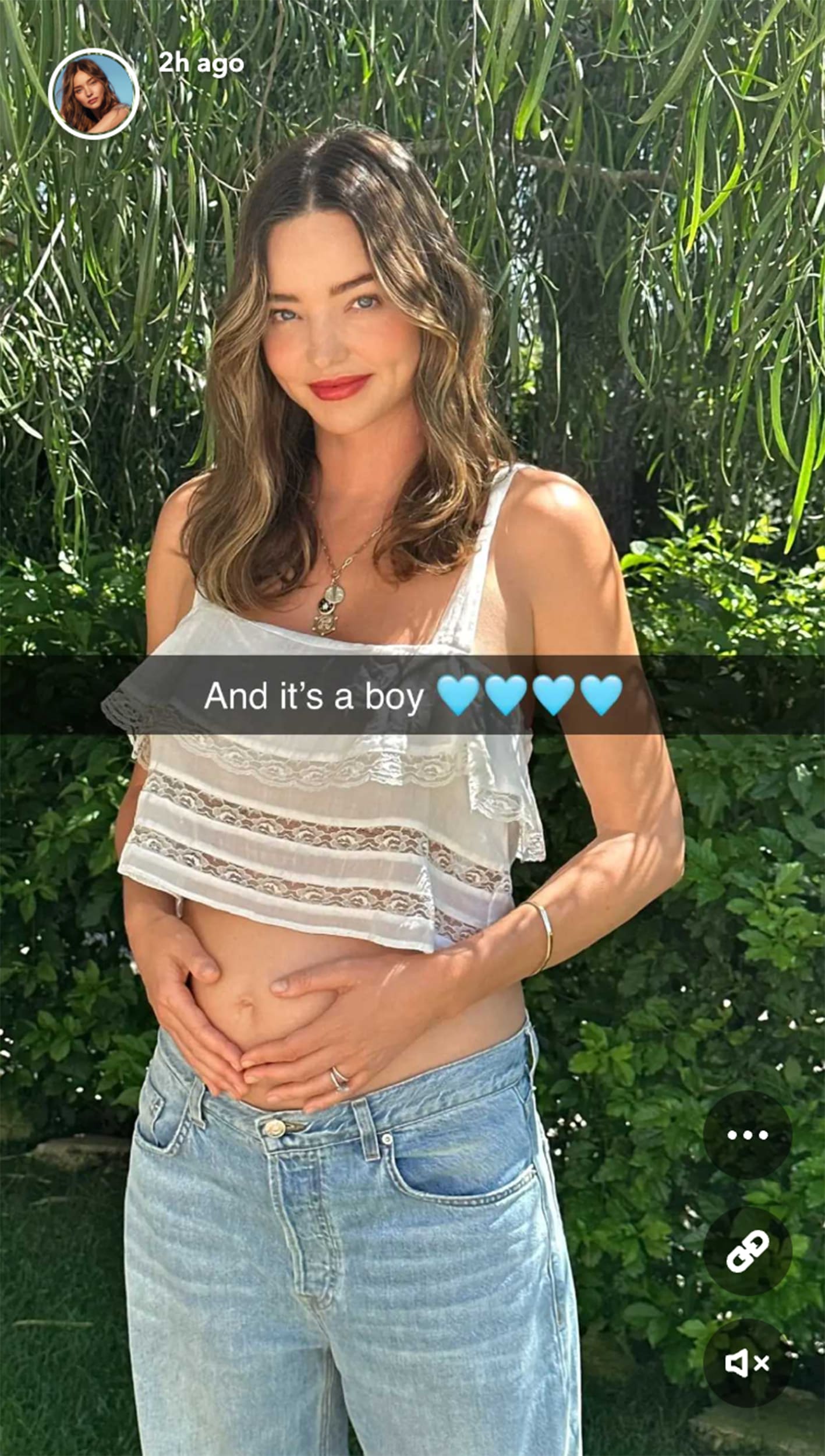 The Broader Picture: Family Dynamics
While Flynn enjoys the company of his brothers, he also has the joy of bonding with a little sister, Daisy Dove. Daisy, the daughter of Katy Perry and Orlando Bloom, adds a touch of feminine energy to this beautiful blend.
Miranda's latest announcement serves not just as news of a growing family, but also a testament to the beautiful dynamics of modern families. Through understanding, love, and mutual respect, Miranda, Orlando, and their extended family prove that happiness can flourish, even in the most complex of relationships.
Source: hollywoodlife