The avid and dedicated games love nothing more than gulping up a bucket-load of fast food with his calorific value for the length console gaming sessions. The latest venture from Microsoft and Taco Bell is a no-brainer.
The tech giant, Microsoft is reportedly offering the gamers based in the U.S. to get their hands on a limited-edition Xbox One X gaming console every time the gamers purchase a Taco Bell double chalupa box. The Taco Bell double chalupa box is a calorific meal which costs around $5 which contains one crunchy taco, a medium drink, a double chalupa and a bunch of cinnamon twists.
Winners are going to take home unique platinum colored Xbox One X along with an Xbox Elite wireless controller, with their greasy hands, of course. The winners will also get a three months access to Xbox Live Gold and Xbox Game Pass.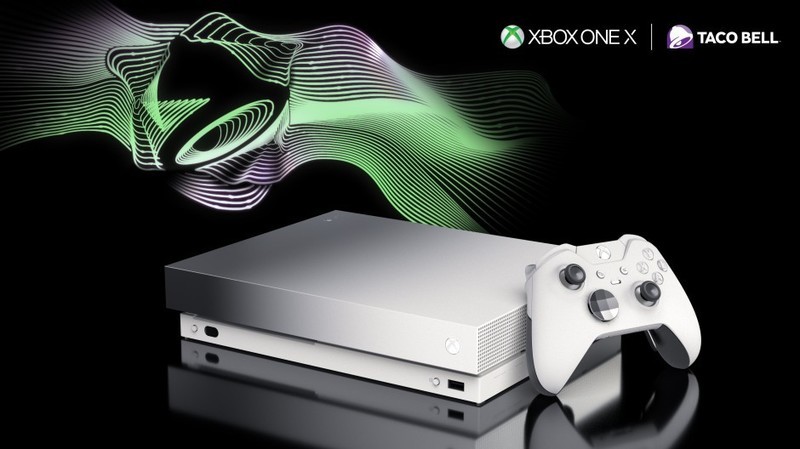 That isn't the only special gift that the Taco Bell fans will get. The best part of getting a limited edition Xbox One X is that the gamers will hear the fast-food chain's most famous "bong" sound every time they switch on the gaming console. That guarantees that people will start drooling like the dog of Pavlov everything they are going to start a gaming session.
The contest will commence from 18th of October through 21st of November, and the console draw will take place in every 10 minutes which indicates that there are around 5,000 gaming consoles up for grabs. So before you plan to hit TacoBell to have a meal to increase your chances of bagging the limited-edition device, only 32 entries will be allowed per person. Which sums up to one entry per day throughout the contest.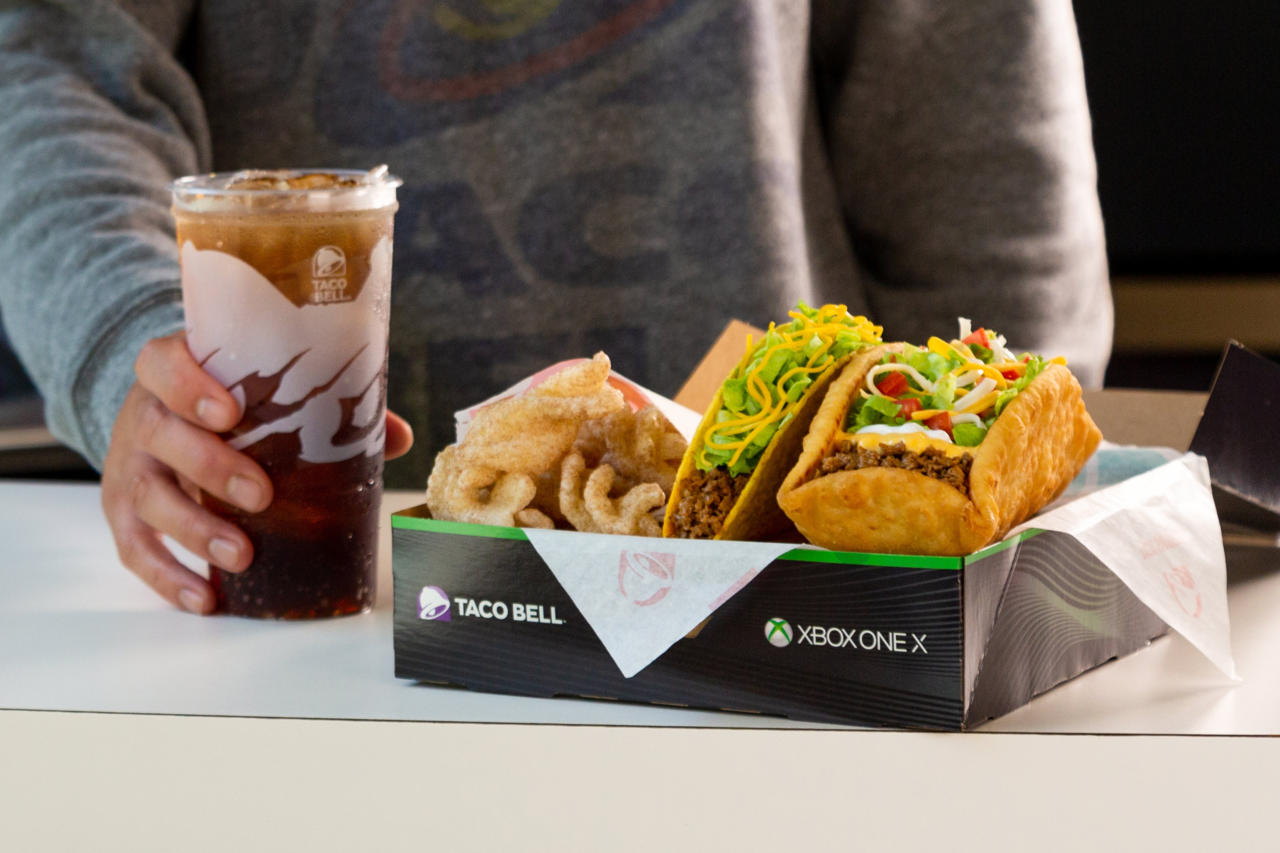 Not all Taco Bell fast-food chain will participate in this contest. So before you go to Taco Bell, it is essential that you check in before diving into a double chalupa box.