During a recent appearance at the Fifth Annual Meihodo International Youth Visual Media Festival in Japan, Oscar winner Michelle Yeoh opened up about her next high-profile project with Crazy Rich Asians director Jon M. Chu. The actress described the upcoming Wicked movie as "a risk" for her. The Everything Everywhere All at Once actress went on to express her excitement towards the long-awaited film adaptation, despite the challenge of doing her first musical movie.
"I'm trying something new right now — filming Jon Chu's Wicked movie, which will be my first musical,"

"It's very exciting, and I can't wait for you all to see it. It was a risk, but you will never know which doors will open for you unless you try them all."
Yeoh said (via EW).
The Cast of the Wicked Movie
Based on Gregory Maguire's bestselling novel and the Tony-winning stage musical, the film adaptations of Wicked movies will be divided into two parts. Wicked Part One is set for a November 27, 2024 release; Chu directs from a screenplay written by the musical's book writer Winnie Holzman. Three-time Oscar-winning composer and lyricist Stephen Schwartz also contributes.
Wicked chronicles the untold story of the Witches of Oz led by Cynthia Erivo as Elphaba and Ariana Grande as Glinda. They are joined by Yeoh as Madame Morrible, Jonathan Bailey as Fiyero Tigelaar, Jeff Goldblum as the Wizard of Oz, Bowen Yang as Pfannee, Ethan Slater as Boy, and more.
The film adaptations will be produced by Marc Platt through his Universal-based Marc Platt Productions. Senior Executive Vice President of Production, Erik Baiers, and Vice President of Production Development, Lexi Barta, will oversee the project on behalf of Universal Pictures.
Michelle Yeoh's Risk and the Excitement of 'Wicked'
Michelle Yeoh's decision to take on the role of Madame Morrible in Jon M. Chu's 'Wicked' movie is indeed a bold and exciting move. As an acclaimed actress known for her versatility and talent, Yeoh's foray into the world of musicals presents a new challenge and an opportunity for her to showcase her skills in a different light. While it may be a risk, Yeoh embraces it wholeheartedly, recognizing that trying new things is essential for personal and professional growth.
The Wicked movie has been highly anticipated by fans of the original musical and novel. The story of the Witches of Oz has captivated audiences with its unique perspective and memorable characters. With the combination of Jon M. Chu's directorial vision, Winnie Holzman's screenplay, and Stephen Schwartz's musical compositions, the film adaptation promises to bring the beloved story to life in a remarkable way.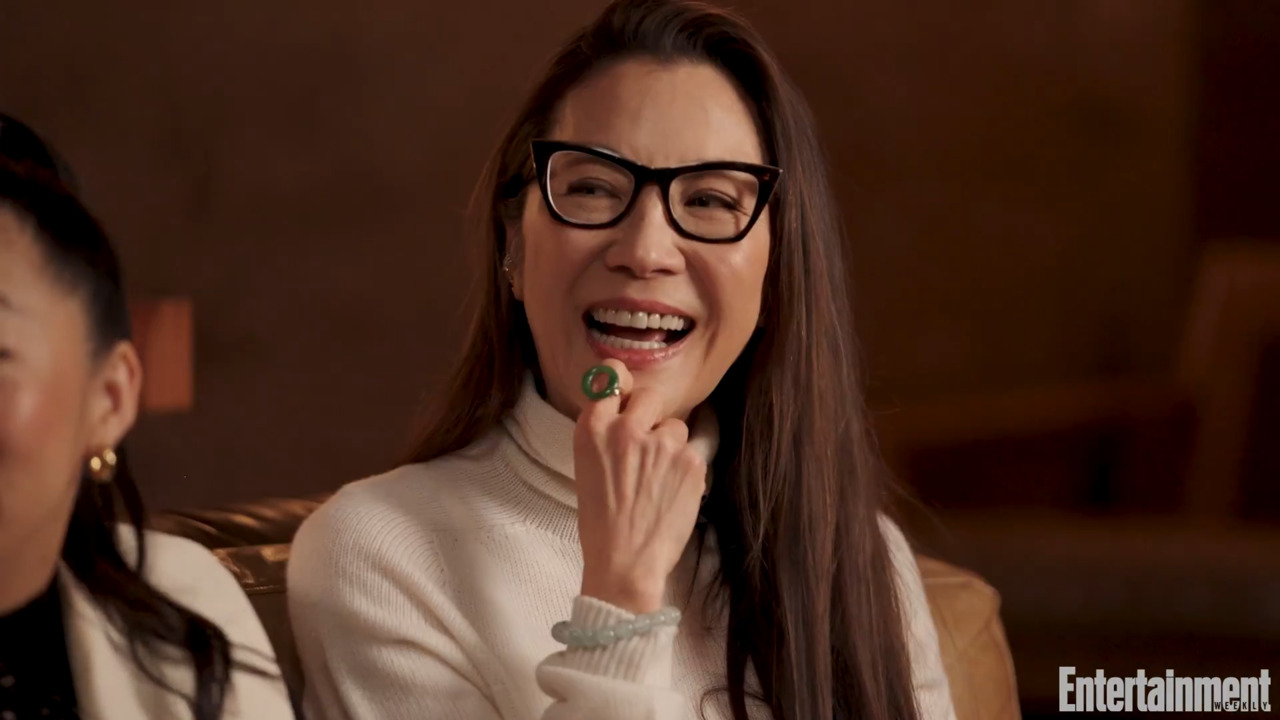 Cynthia Erivo and Ariana Grande, two incredibly talented performers, lead the cast as Elphaba and Glinda, respectively. Their involvement in the project adds to the excitement and anticipation surrounding the film. Michelle Yeoh's inclusion as Madame Morrible adds a touch of star power and further elevates the already impressive ensemble.
The production of the Wicked movie is in the capable hands of Marc Platt, a renowned producer known for his involvement in successful musical adaptations. With his expertise and commitment to quality storytelling, audiences can expect a visually stunning and emotionally resonant cinematic experience.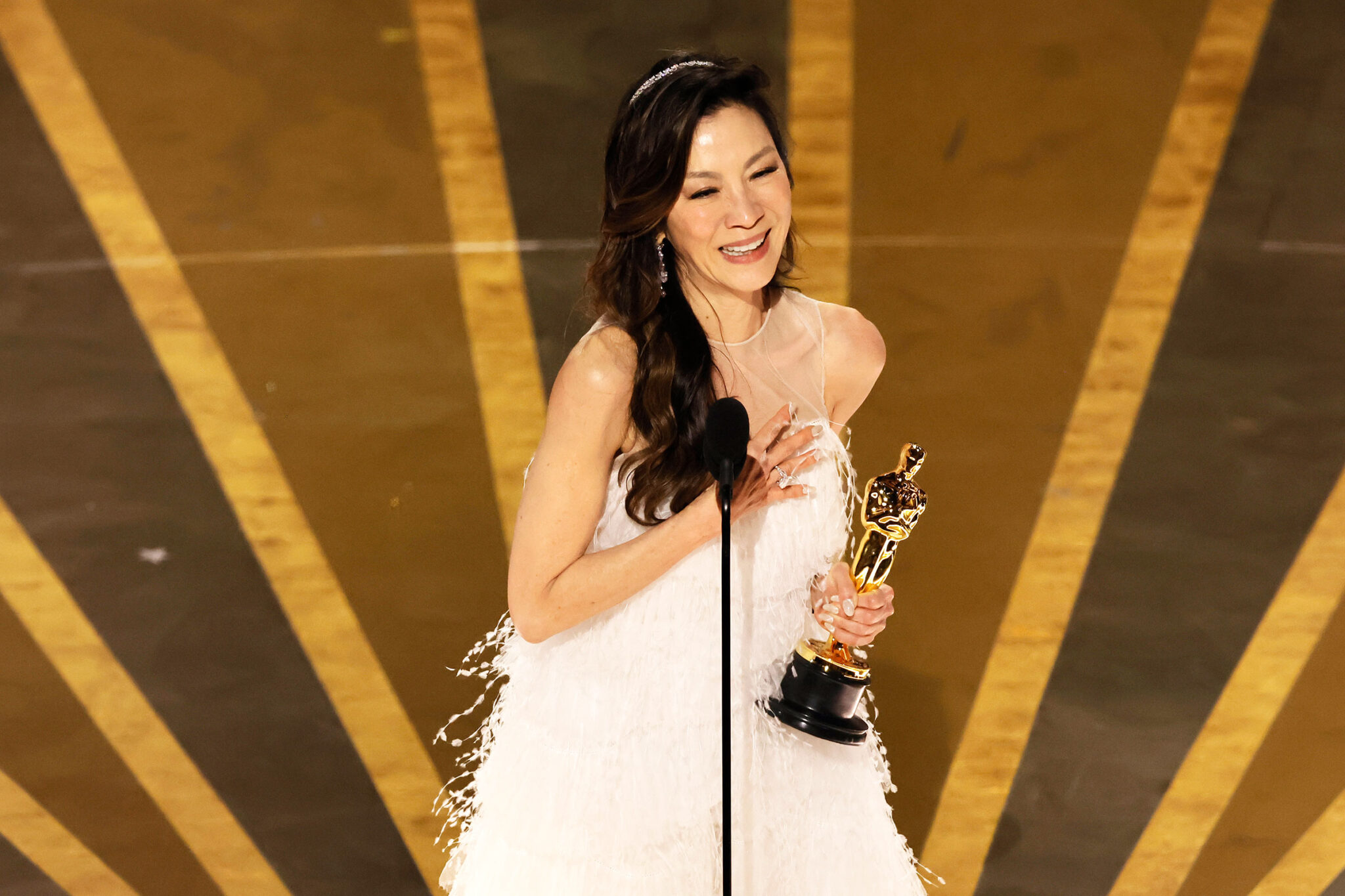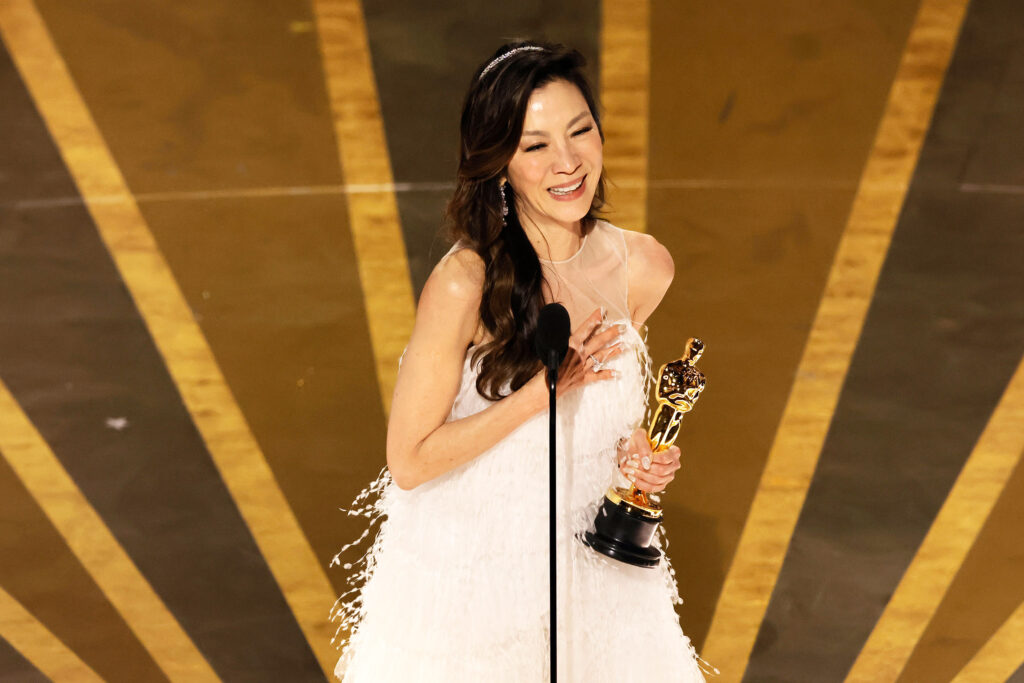 As Michelle Yeoh embarks on this new adventure, her willingness to take risks serves as an inspiration to others. It is a reminder that in order to achieve personal and professional growth, one must step outside of their comfort zone and embrace new challenges. Yeoh's enthusiasm for the Wicked movie is infectious, and fans eagerly await the opportunity to see her shine in her first musical role.
In conclusion, Michelle Yeoh's decision to star in Jon M. Chu's 'Wicked' movie is a testament to her talent, versatility, and willingness to take risks. The anticipation for the film adaptation is palpable, as fans eagerly await the opportunity to experience the magic of the Witches of Oz on the big screen.