Mia Khalifa has become the new talk about the town after she began her fight against the porn-site, BangBros. And what is more shocking is that the porn star has received an overwhelming response from the people across the world. #JusticeForMia has become the new trending hashtag on social media platforms.
More than 1,000,000 people have signed a petition for removing of Mia Khalifa's pornography videos from the Internet. The 27-year-old, Mia Khalifa routinely expresses her regrets about her old ventures. The star has also made clear that she does not have any issues with PornHub. As the site is home to some strong, independent, entrepreneurial women who own, produce and distribute their own content.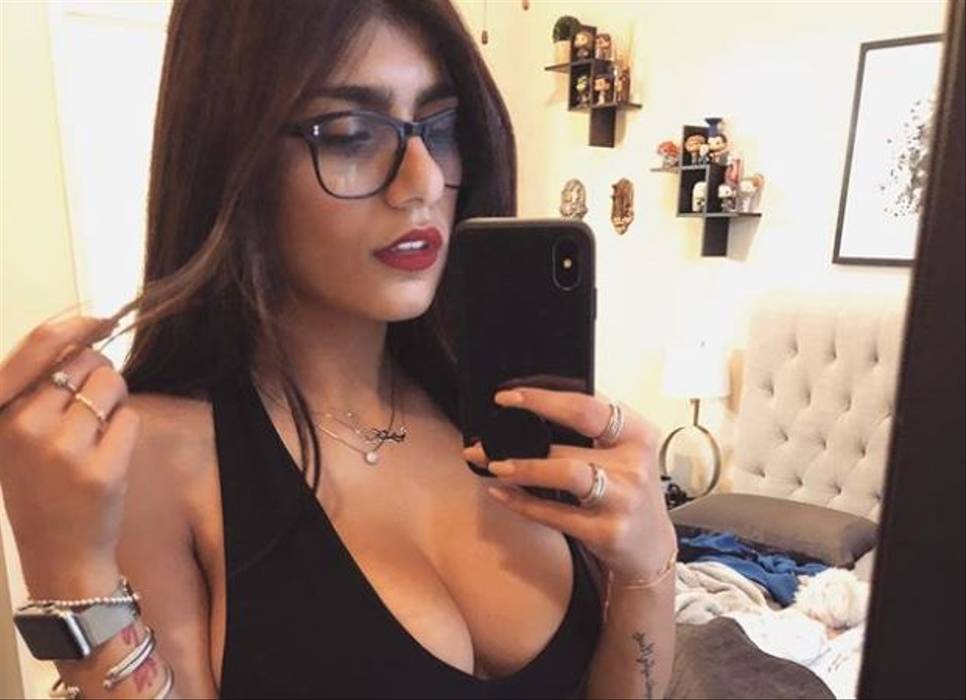 Mia has always highlighted that her fight is with BangBros. And that too, because the site keeps on promoting her six-year-old videos as if they are new. Thus, this creates the impression that she is currently active.
She also posted on Twitter that she only wants the site to stop actively promoting her old videos. The star also shared about the crippling death threats. These threats have also led her to a fear of stepping out of the home. Thus, she even avoids buying groceries. Previously he took to TikTok to share how she gets "That hourly dissociative attack from remembering hundreds of millions of people's only impression of you is solely based on the lowest, most toxic, most uncharacteristic 3 months of your life when you were 21".
The supporters have started a petition to bring Justice for Mia Khalifa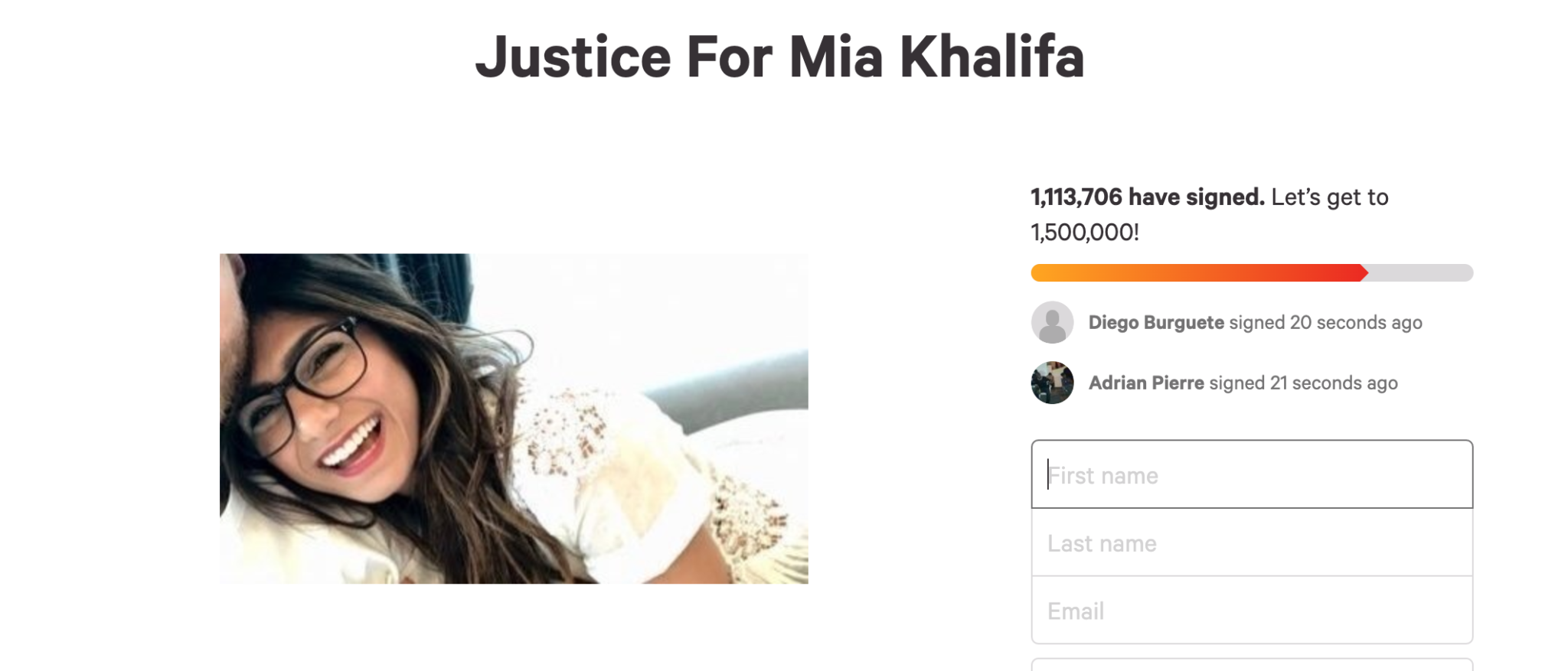 And this is surely harrowing. Thus, one of Mia's supporters has started an online petition on change.org that has grabbed much attention from the people. The petition titled, Justice for Mia Khalifa has 1,248,390 signatures till now. And that's a huge support for sure. This effort aims to support Mia Khalifa's future endeavors and to bring her justice.