Social media trolling has undoubtedly increased so much. It's just that people can't mind their own business. And they are always ready to poke others no matter how morally corrupted they themselves are.
But the good thing is that people who are getting trolled are in no mode to take this bullshit. Like this North Carolina-based musician and singer, named Joyner. She took a stand and gave a fitting reply to her troller.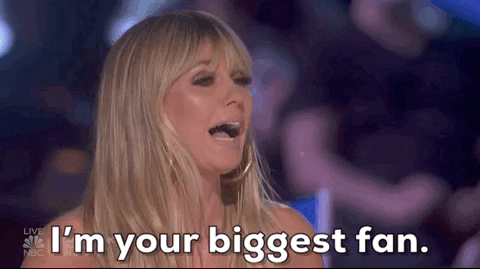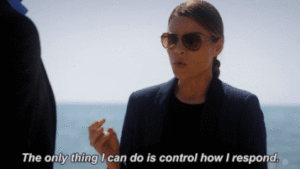 TikToker Zaria Joyner recently responded to a troll questioning her Metallica fandom by busting out a guitar and actually playing some Metallica songs, which is so f***ing metal.
What happened was that she posted different videos on her account wearing various Metallica T-shirts. And this is where the problem started. Since she was wearing such a T-shirt, a user paytonnsmith, thought of trolling her by being clever because girls don't normally like Metallica. He asked her to "Name 3 Metallica songs."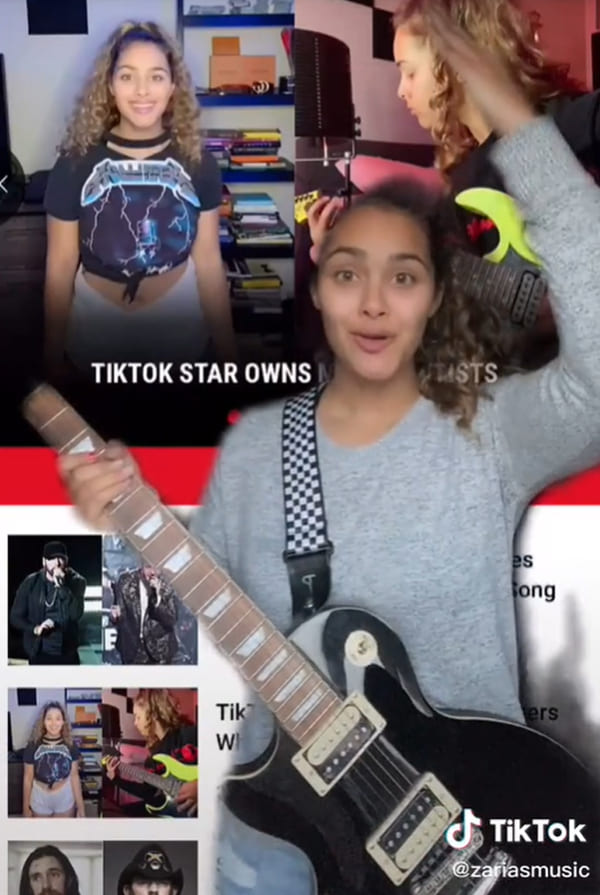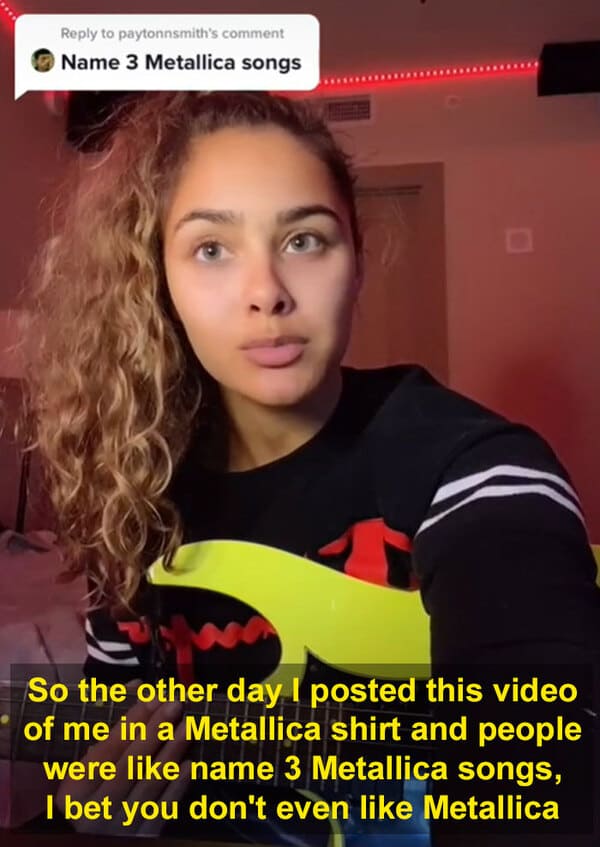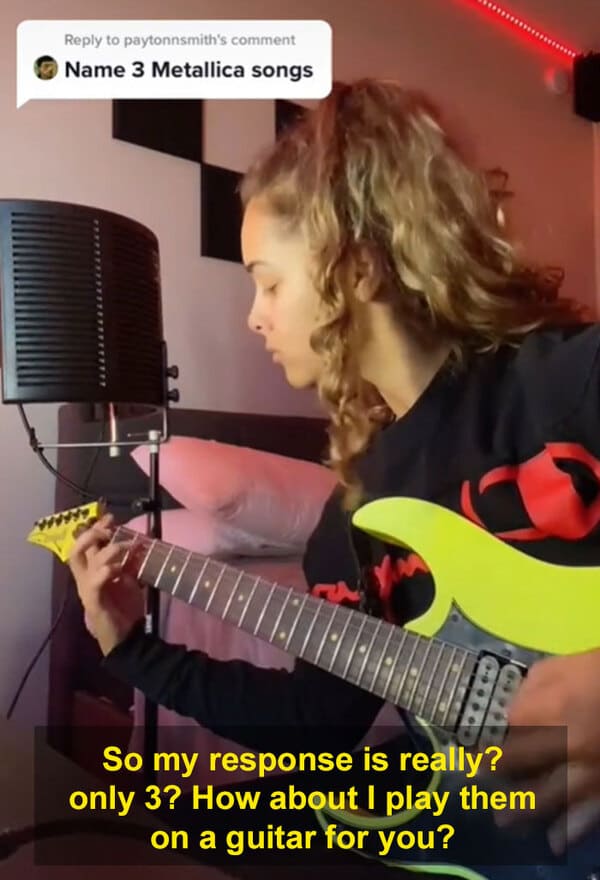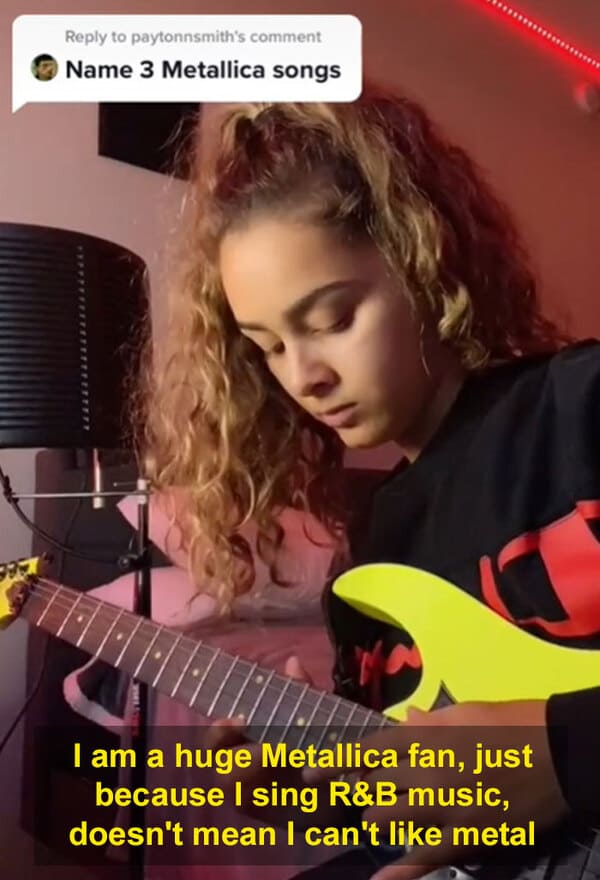 Well, Joyner, 21, had the best response. Instead of just naming three Metallica songs, she pulled out her guitar and started shredding "Master of Puppets," "Enter Sandman," and the guitar lead in "One."
@zariasmusicReply to @paytonnsmith I hope this video finds the #Metallica fans lol, not my best #guitar playing but that wasn't really the point #guitaristJoyner told The Daily Dot that she "decided to respond to that comment because I've been a Metallica fan for such a long time but I'd never showed that side of me on TikTok. I've been a self-taught guitarist since 15 and Metallica was the band that influenced me to pick it up and inspired my journey with music."

@zariasmusicReply to @paytonnsmith you're a troll lil man the whole point was whether or not I knew any Metallica songs not whether or not I could play them on 🎸♬ original sound – Zaria

Then, the nail in the coffin: Metallica responded.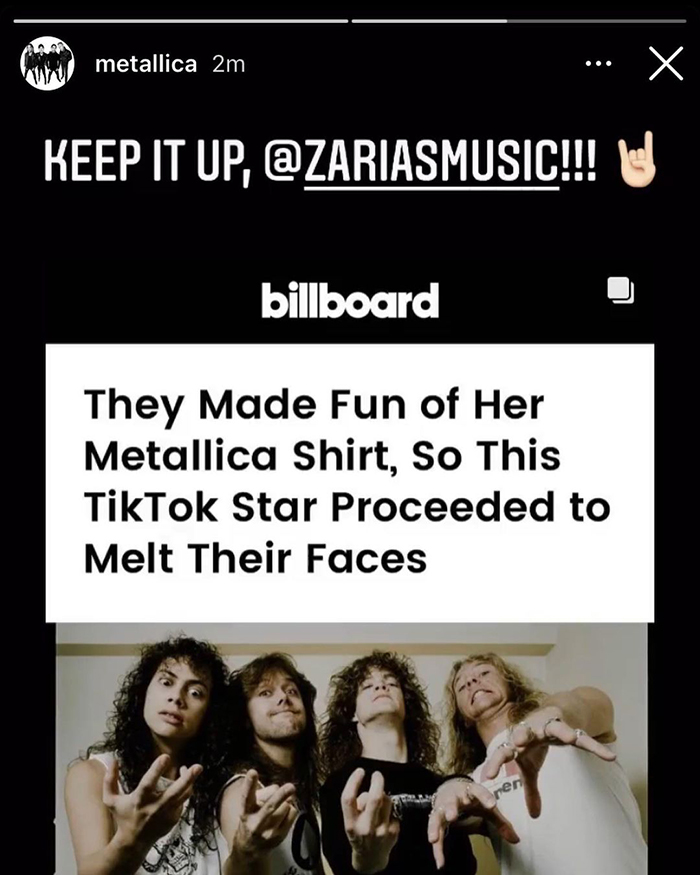 Now, Joyner is "taking requests I guess." And the paytonnsmith account has been deleted or made private. Joyner says it might be from "all of the people tagging him and denouncing the comment."
"I really just thought it would be funny and I didn't expect the response that the video received," Joyner said. She also adds that "the supportive comments just kept rolling in."