There are many ways to rock as a man. Maybe you are into street style and love wearing Jordans and snapbacks. Or maybe you prefer a suit instead of a jumper. Some general fashion "don'ts" and some major "please don'ts" are things you shouldn't even think about.
Jessica Saia was asked by The Bold Italic to put something together for a men's fashion show and after teaming up with Isla Bell Murray, the two decided to try something different. The list of male fashion dos and don'ts is accurate and hilarious.
T-Shirts.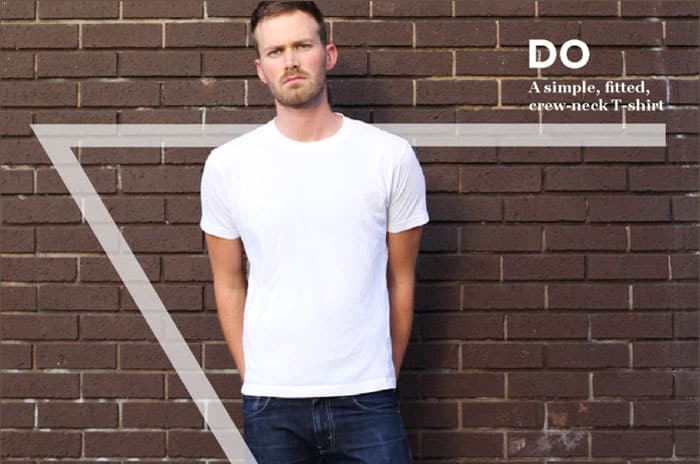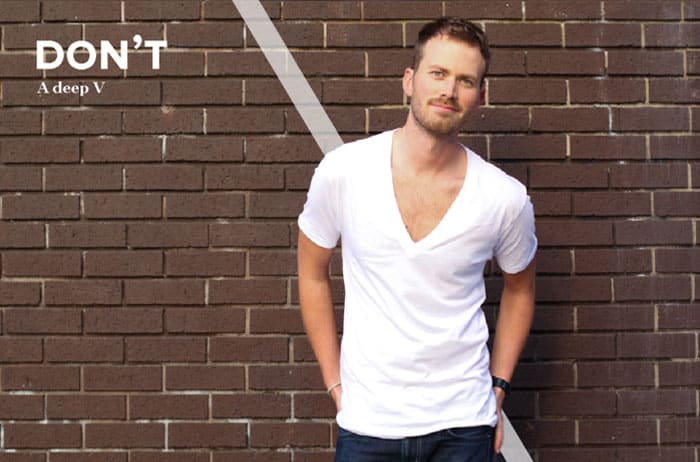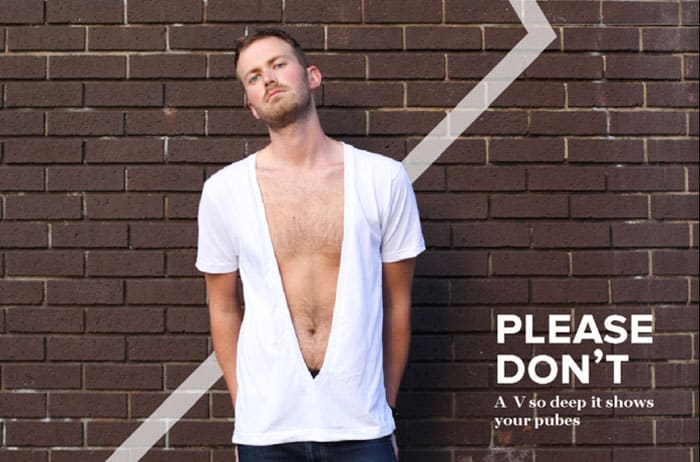 Footwear.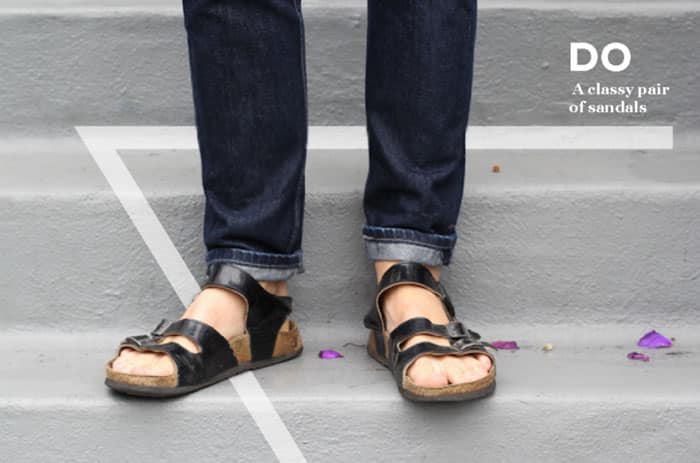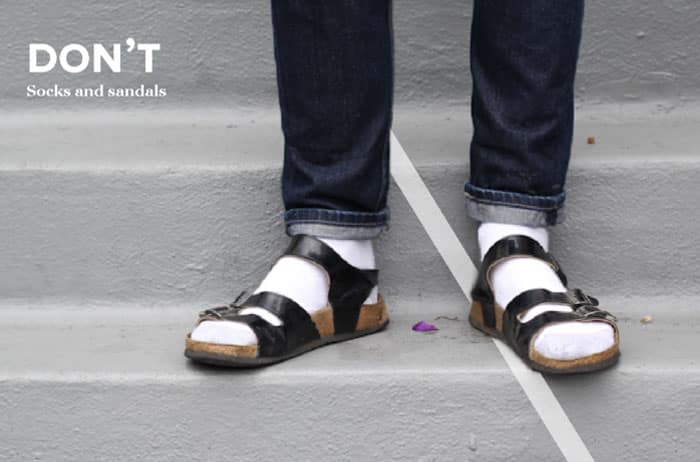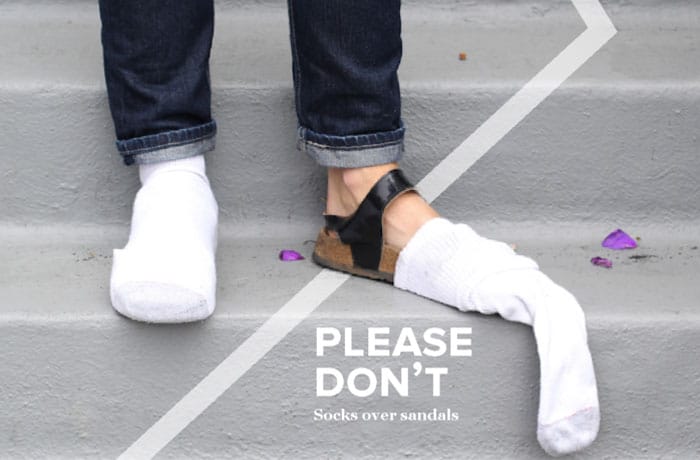 Jessica said in an interview that this approach sounded funnier and more interesting. "I had a friend sew the super-deep-V-neck and my friend Luke modeled for the photos," said Jessica. "It was definitely one of the most fun articles I produced."
Jessica thinks inverse cutoff shorts and socks over sandals are funny. "But I think there's a spectrum of giving your wardrobe zero thought and way overthinking it," explained the author. "There are a lot of guys in San Francisco who seem to just wear whatever free clothes their company gives them with the logo on it, and I find that sort of uninspiring… but hey, people have different priorities." She says that her partner wears the same thing every day, and it seems to work for him.
Sunglasses.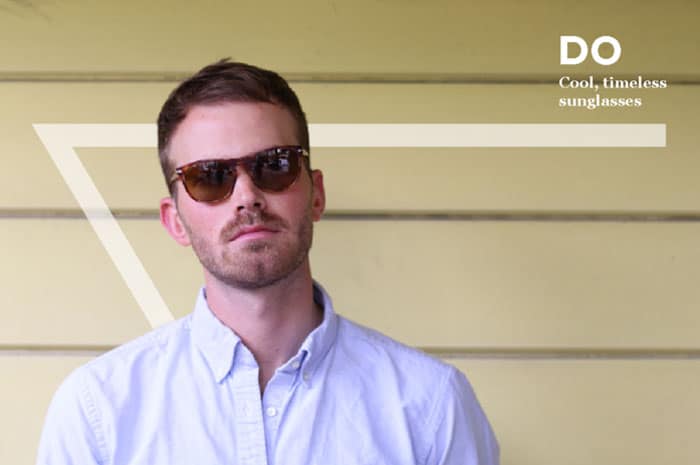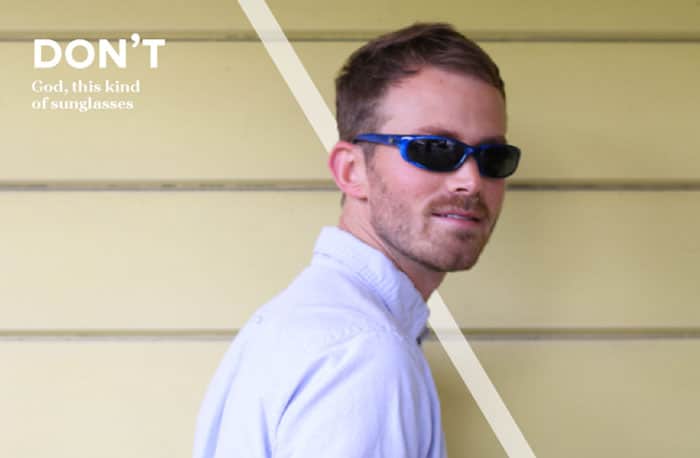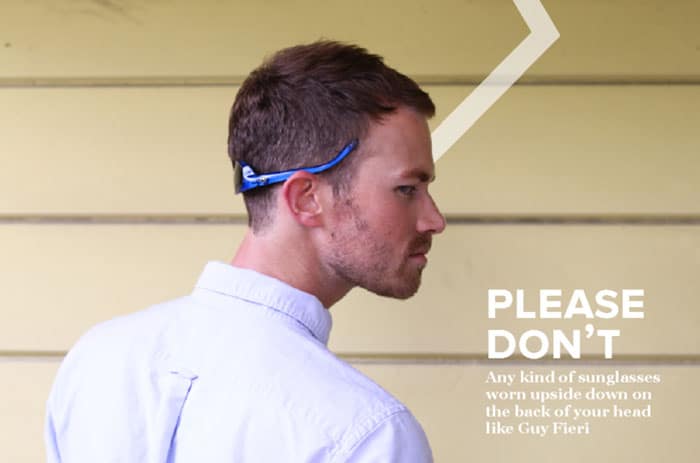 Jorts.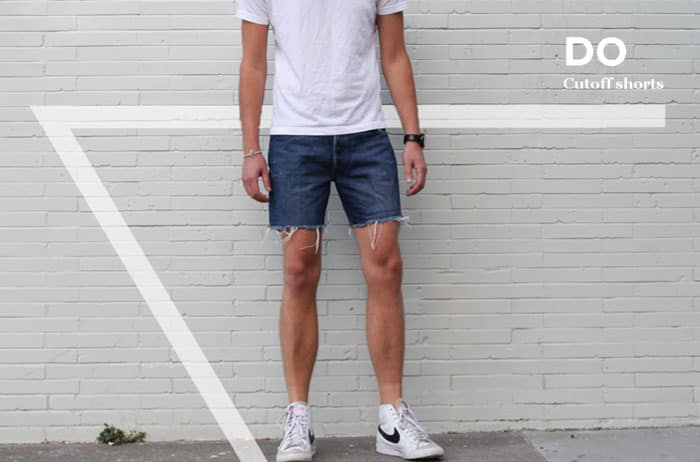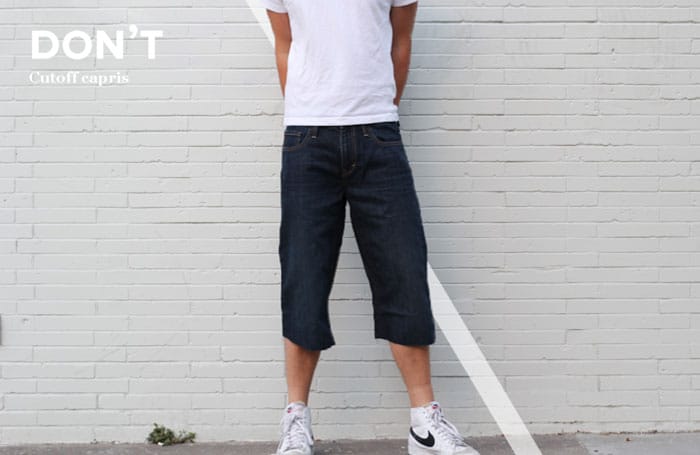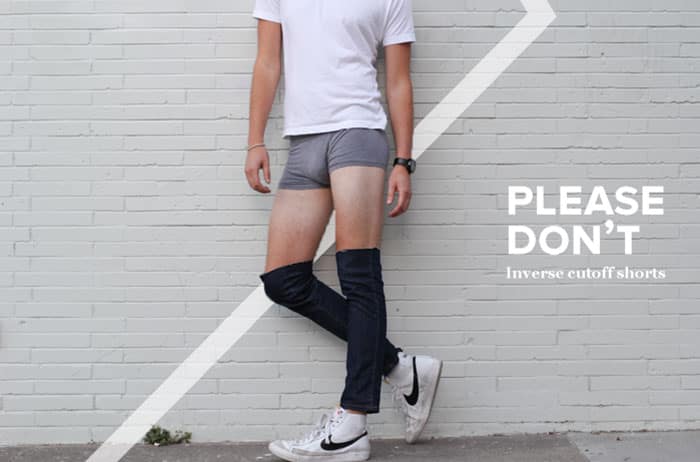 Watches.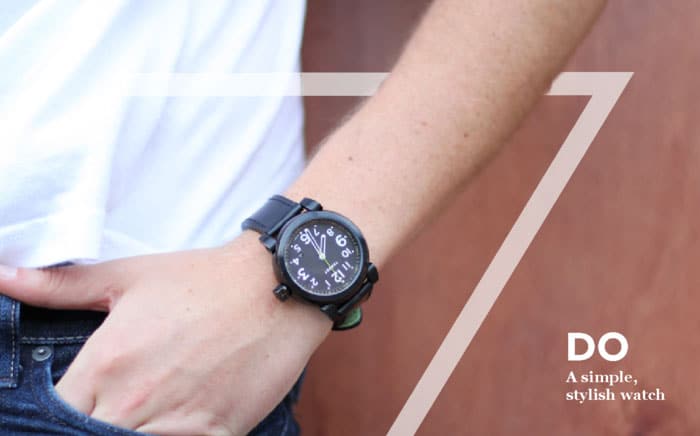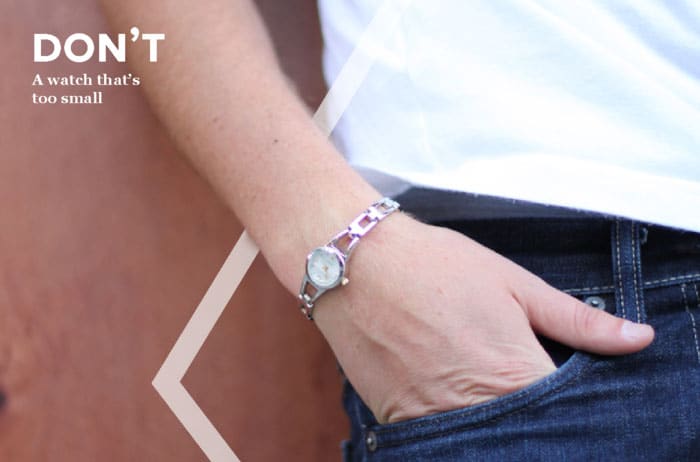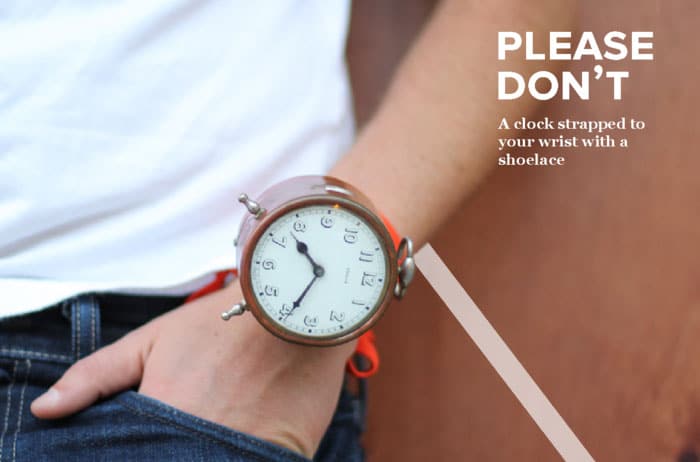 Button downs.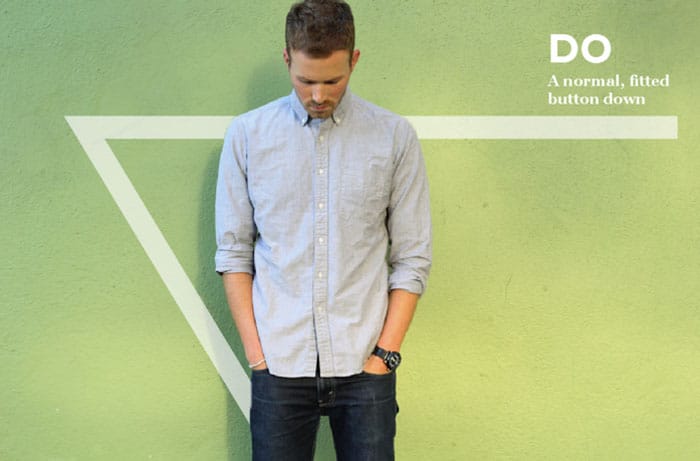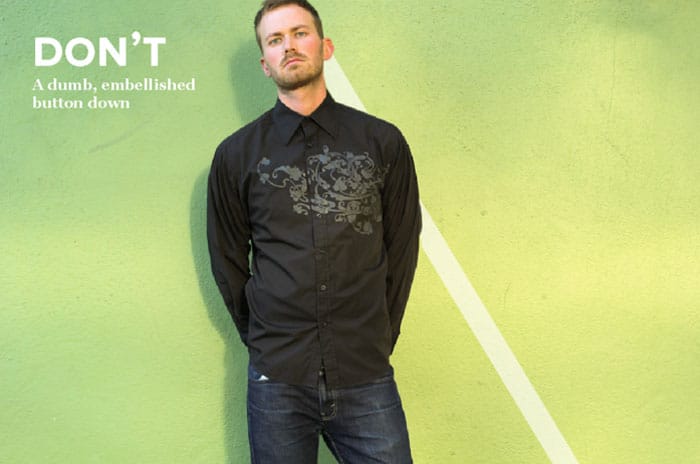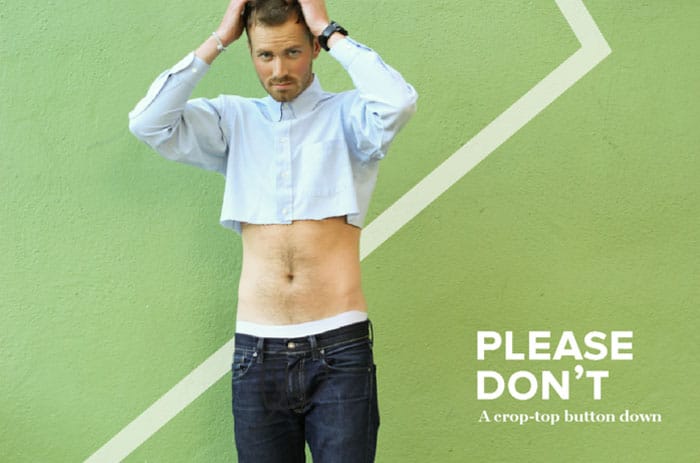 "Everyone has a favorite shirt or sweater; think about what you like about it and then try to find things that have those elements to it. Also, trying on a certain kind of jacket or pants that you've never worn before can be really surprising," advised Jessica. "No matter what the style is, having things fit makes a huge difference. And it's worth remembering that the fashion industry is the second-largest polluter in the world, just behind the oil industry; so getting things that last or shopping at second-hand stores is a good way to go."