The major news is that Megan Fox and Machine Gun Kelly are engaged, in case you missed it. The announcement of their engagement was made in the most Megan and Machine fashion possible, complete with an unconventional ring and claims of a blood bond.
The actress is now disclosing some intriguing information about her engagement ring, and as you might have anticipated, it's enough to make your skin crawl.
The 35-year-old actress broke the wonderful news last week by posting a number of videos on her Instagram.
"In July of 2020 we sat under this banyan tree. We asked for magic We were oblivious to the pain we would face together in such a short, frenetic period of time," she began.
"Unaware of the work and sacrifices the relationship would require from us but intoxicated off of the love. And the karma."
"Somehow a year and a half later, having walked through hell together, and having laughed more than I ever imagined possible, he asked me to marry him."
"And just as in every lifetime before this one, and as in every lifetime that will follow it, I said yes."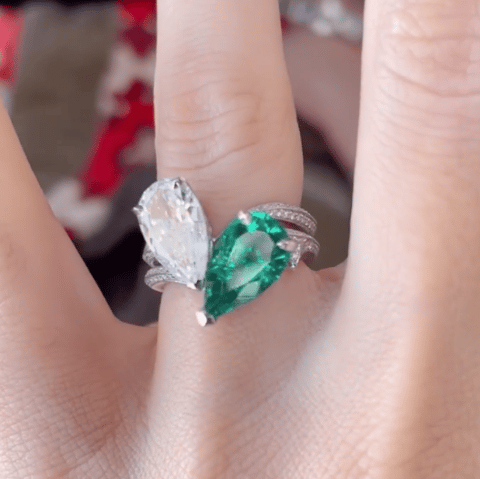 She concluded: "…and then we drank each other's blood."
They're just crazy fun like that, everyone!
Additionally breaking the big news on social media, Machine Gun Kelly informed followers about Megan's double-stone ring.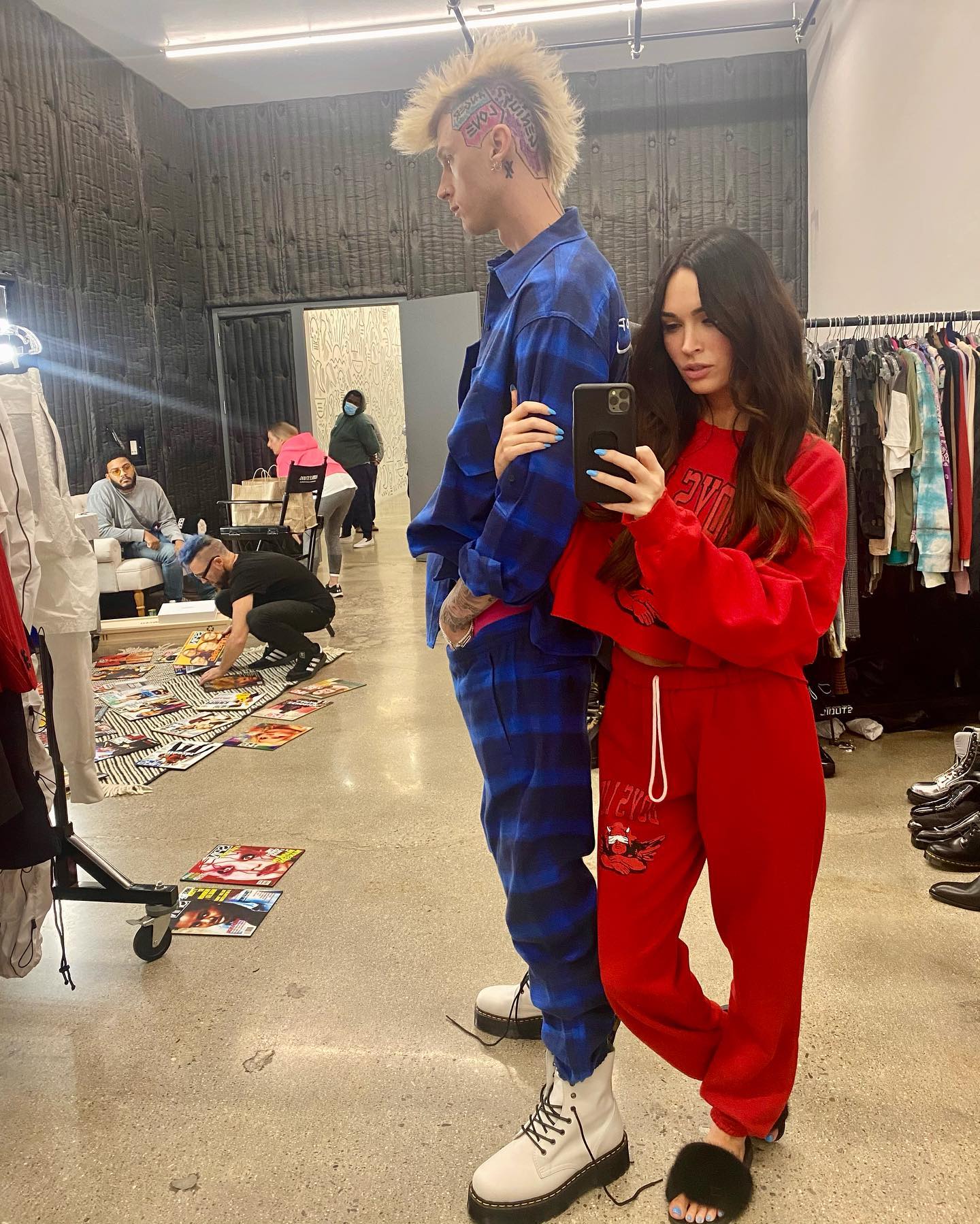 "the emerald (her birth stone) and the diamond (my birth stone) set on two magnetic bands of thorns that draw together as two halves of the same soul forming the obscure heart that is our love."
The ring was quite typical aside from sounding like to emo high school kids in love, right?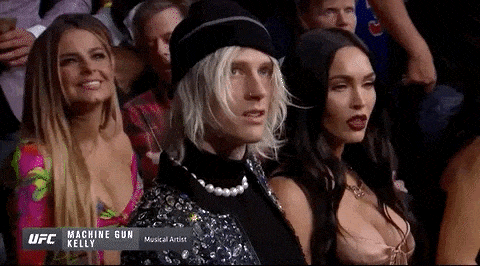 "It's a thoroughbred Colombian emerald, with no treatment."
"It was just carved into the teardrop, straight out of the mine. And the diamond was directly from Stephen."
Of course, the Stephen to whom he is alluding is Stephen Webster, the infamous jewelry designer to the stars.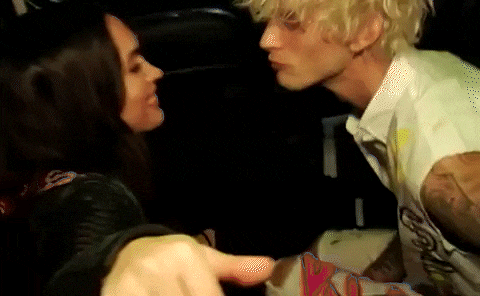 The concept, according to MGK, is actually two rings that can join together.
"When it's together, it's held in place by a magnet. And then it forms an obscure heart. And you see this right here? The bands are actually thorns."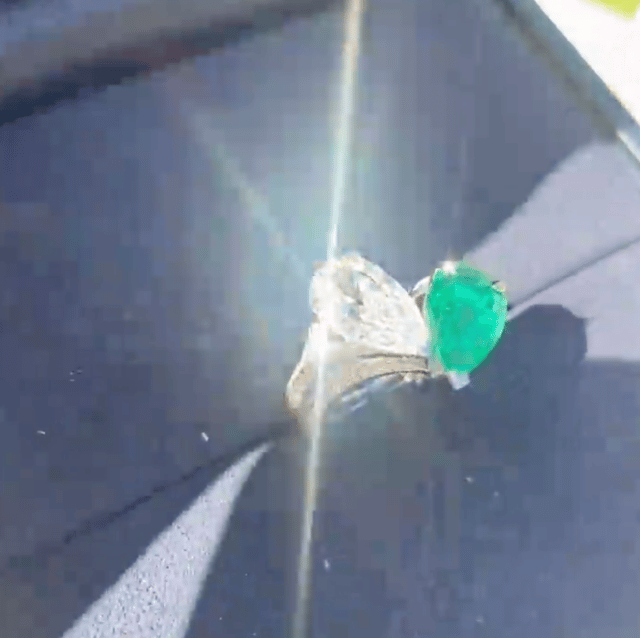 He continues by saying that removing the ring causes pain.
"So, if she tries to take it off, it hurts."
When the "Vogue" interviewer replied "that's very nice" he simply responded — "Love is pain."
Why not design the ring to look like an actual red flag https://t.co/SO1fHGQnVj

— Niall (@notinaboyband) January 19, 2022
As you might expect, social media expressed a lot of opinions on this ring selection.
Fans reminisced about a simpler time when Angelina Jolie and Billy Bob Thornton were in charge.
What happened to the good ole days of just wearing vials of each others blood? kids these days 🙄

— Shannon (@gardengirl125) January 19, 2022
"Please, for the love of all things cute & fluffy, don't procreate," tweeted one critic.
"I wonder what MGK and Megan Fox will do when they divorce," tweeted another.
Imagine having a fiancé who'd design an engagement ring with the express purpose of having it hurt you. I cannot fathom choosing a man who'd want to see me in pain and willingly be the cause of it.
Imagine having this wealth & not choosing therapy. https://t.co/BT8O2wGzHR

— Imaeyen Ibanga (@iiwrites) January 19, 2022
"like they will have each other's blood for life and the girl won't be able to take off the ring because it will hurt too much?" they asked.
Well, I guess I'm just grateful that we all detest it.