It's time to meet the newest and sweetest member of Home Depot, Heaven. She was adopted by Raker because as she was living a lonely life in her former shelter house. 
Scroll down to see how this kind gesture changed Heaven's life. 
Trips to Home Depot…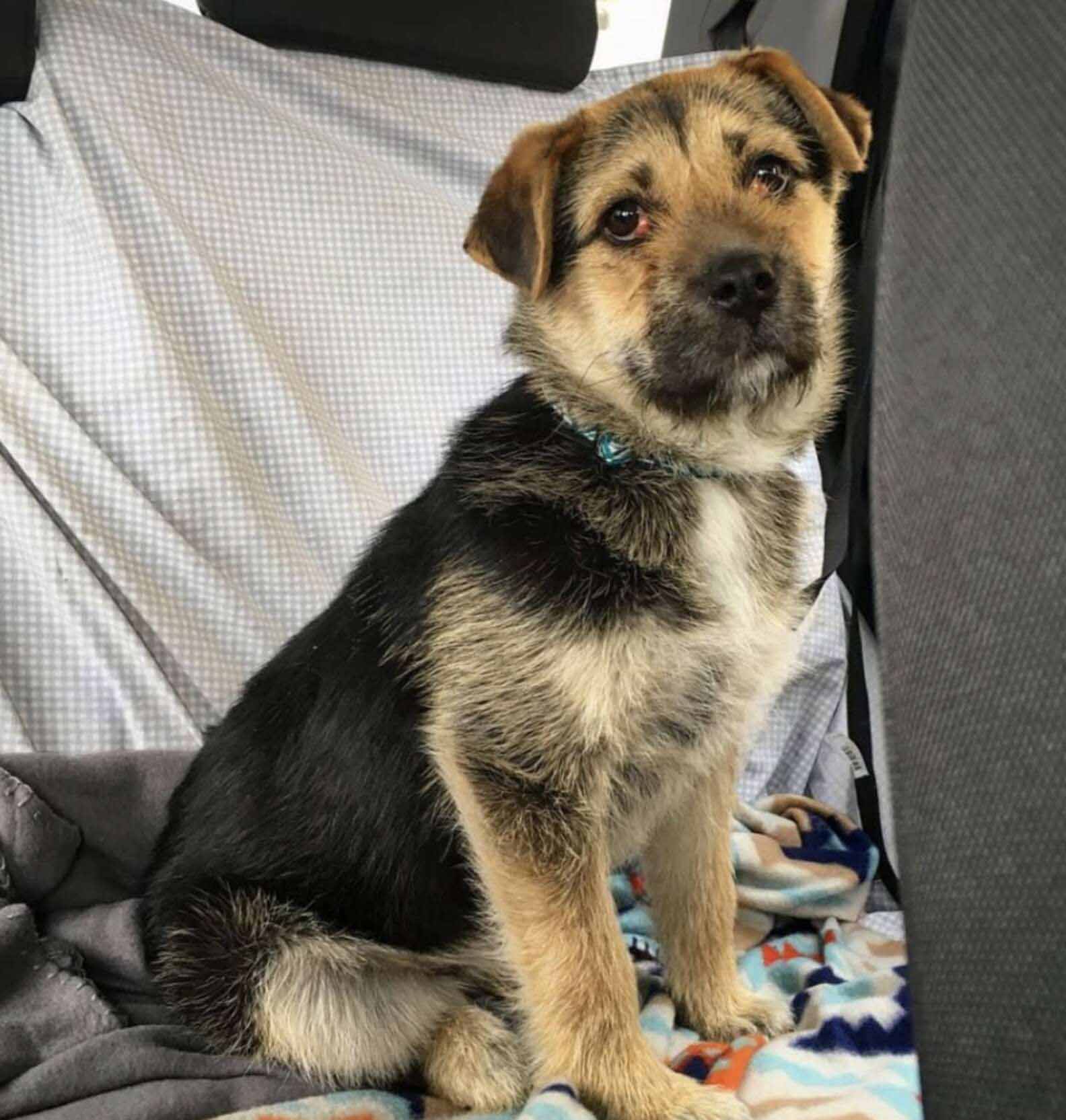 The Home Depot runs started as a way to help her with her fears," Rakers told us. "She was nervous about new places and new sounds, so we'd go for five minutes and she'd get all the treats.
They soon gradually started making the trips longer and exposing her to more and more things within the store.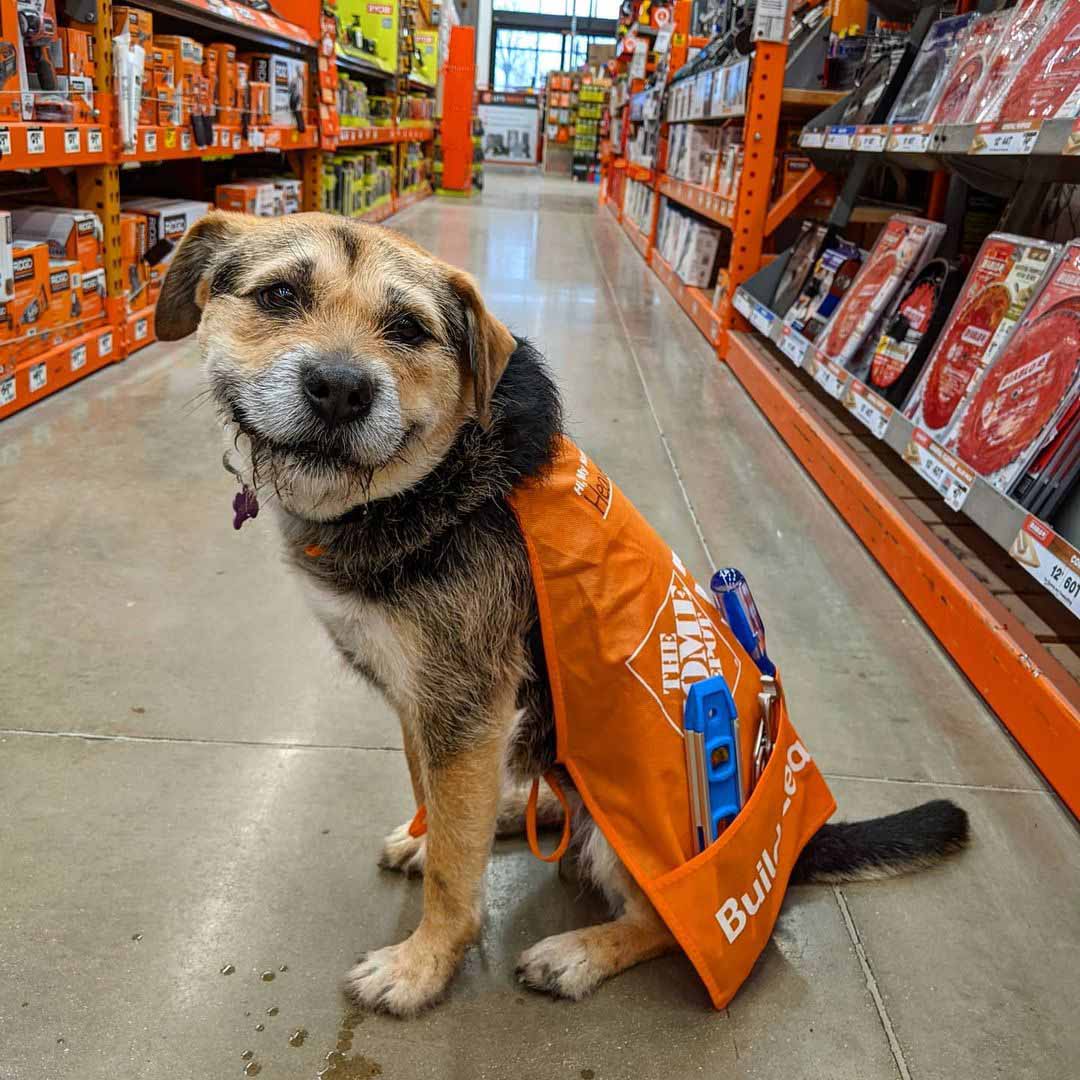 With Home Depot being such a dog-friendly place, it was the perfect environment for Heaven to find her confidence and she soon earned her own Little apron.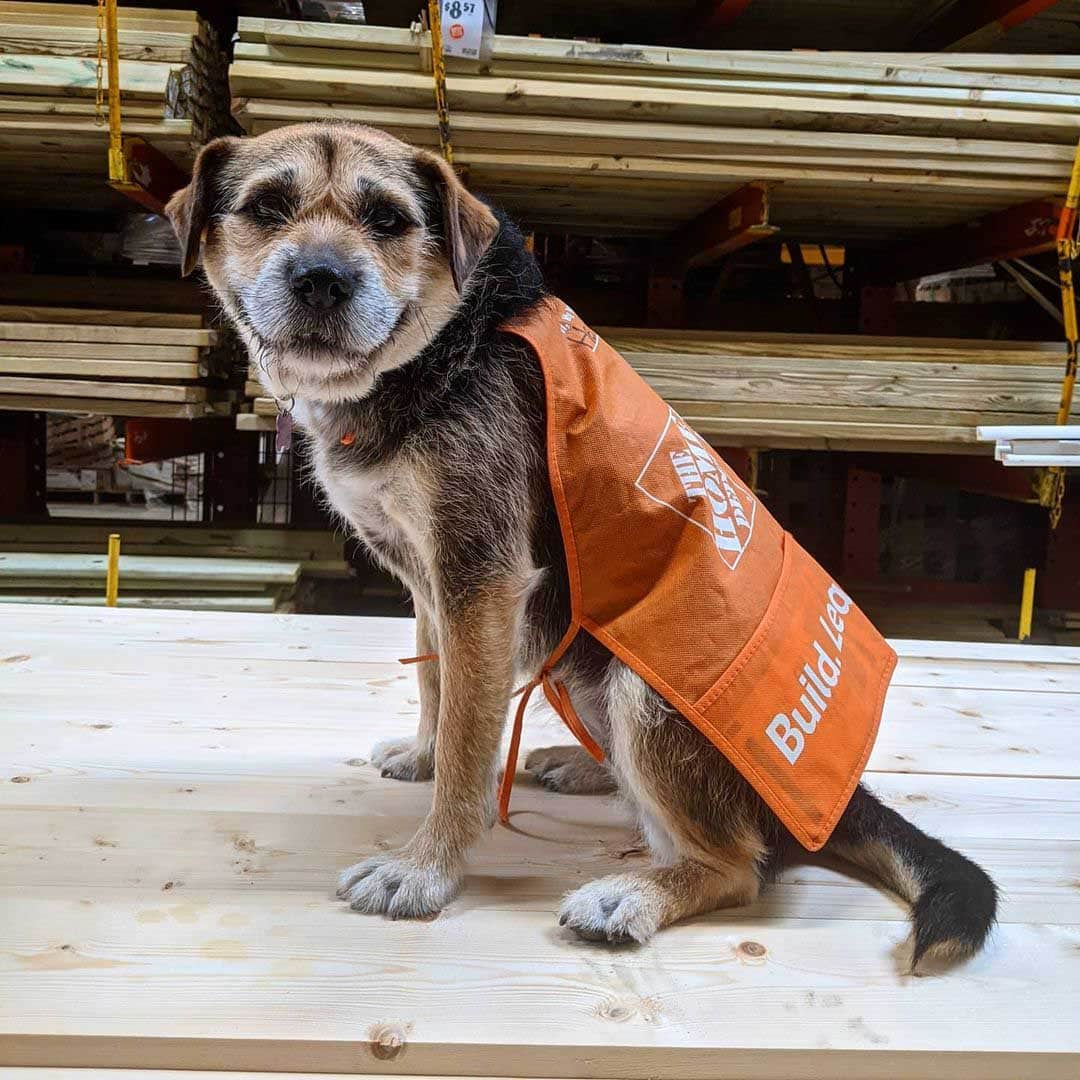 I keep it in the car so we are always ready," Rakers said. "As soon as she can tell we enter the parking lot, she just quivers until I put [the apron] on her and then takes off towards 'work. She walks around like she owns the place.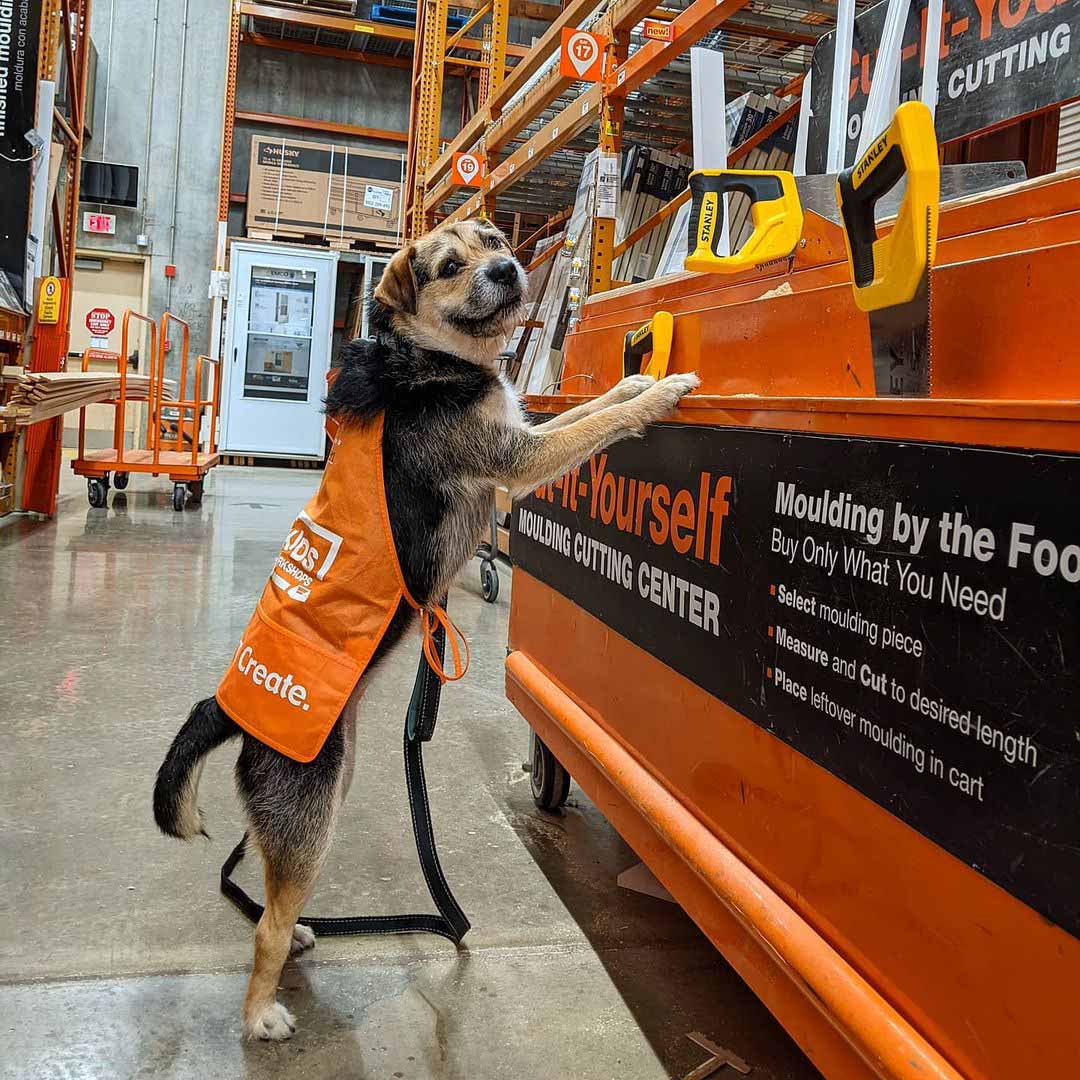 Home depot has never had a harder worker!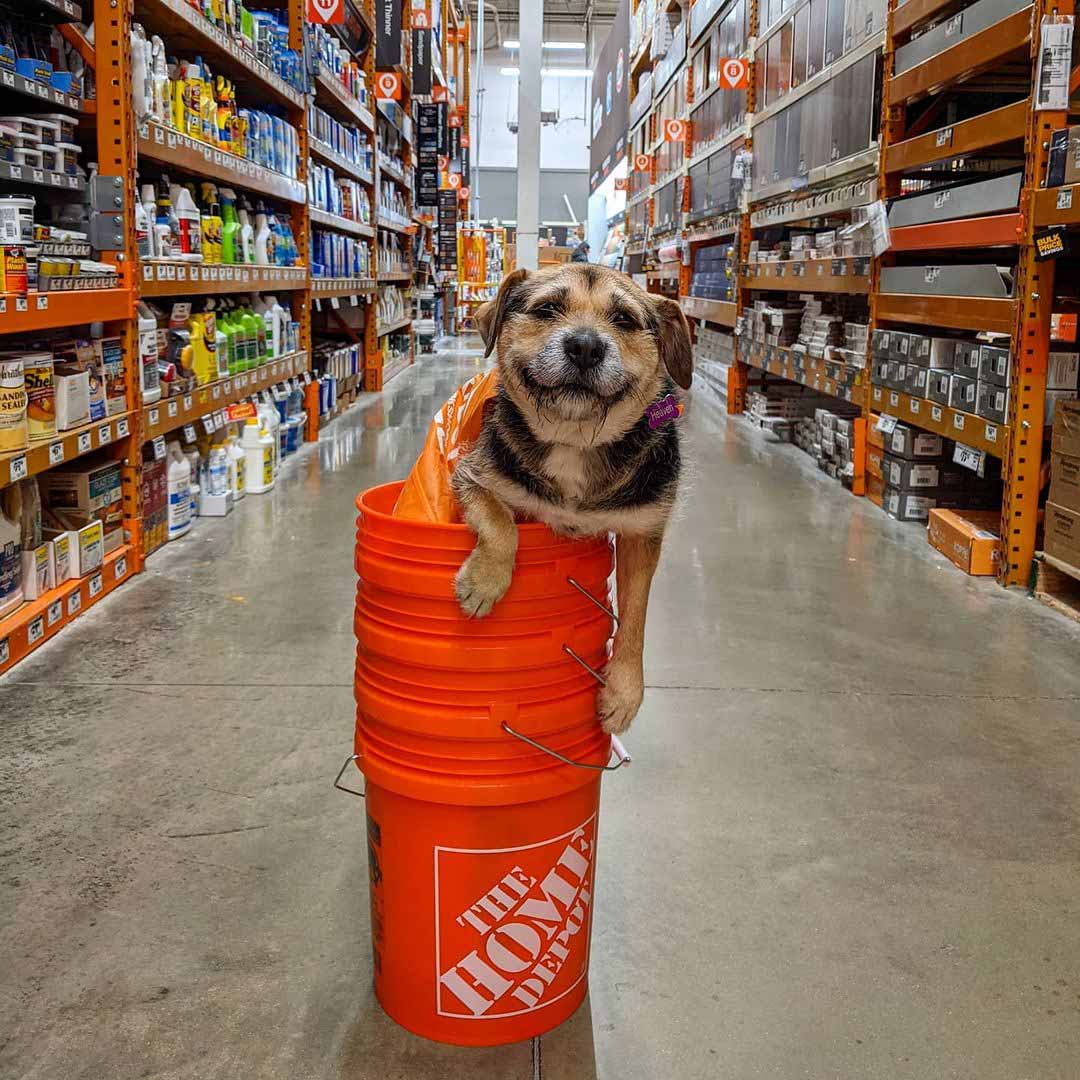 Heaven even seems to have been brushing up on her customer service skills.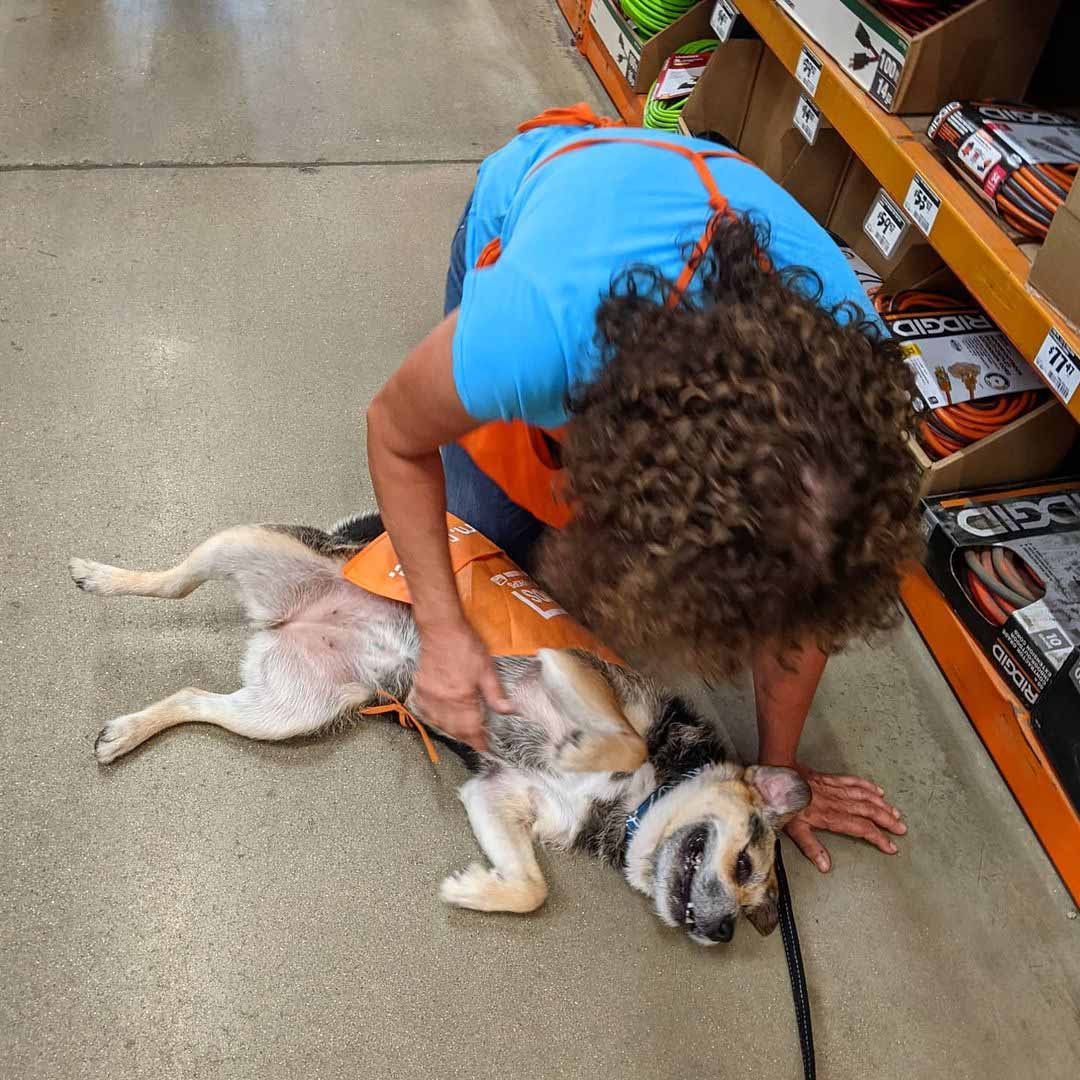 "She walks around minding her own business and then suddenly insists on meeting someone," Rakers said. "She just sits and stares. They always end up saying how they needed that pick-me-up.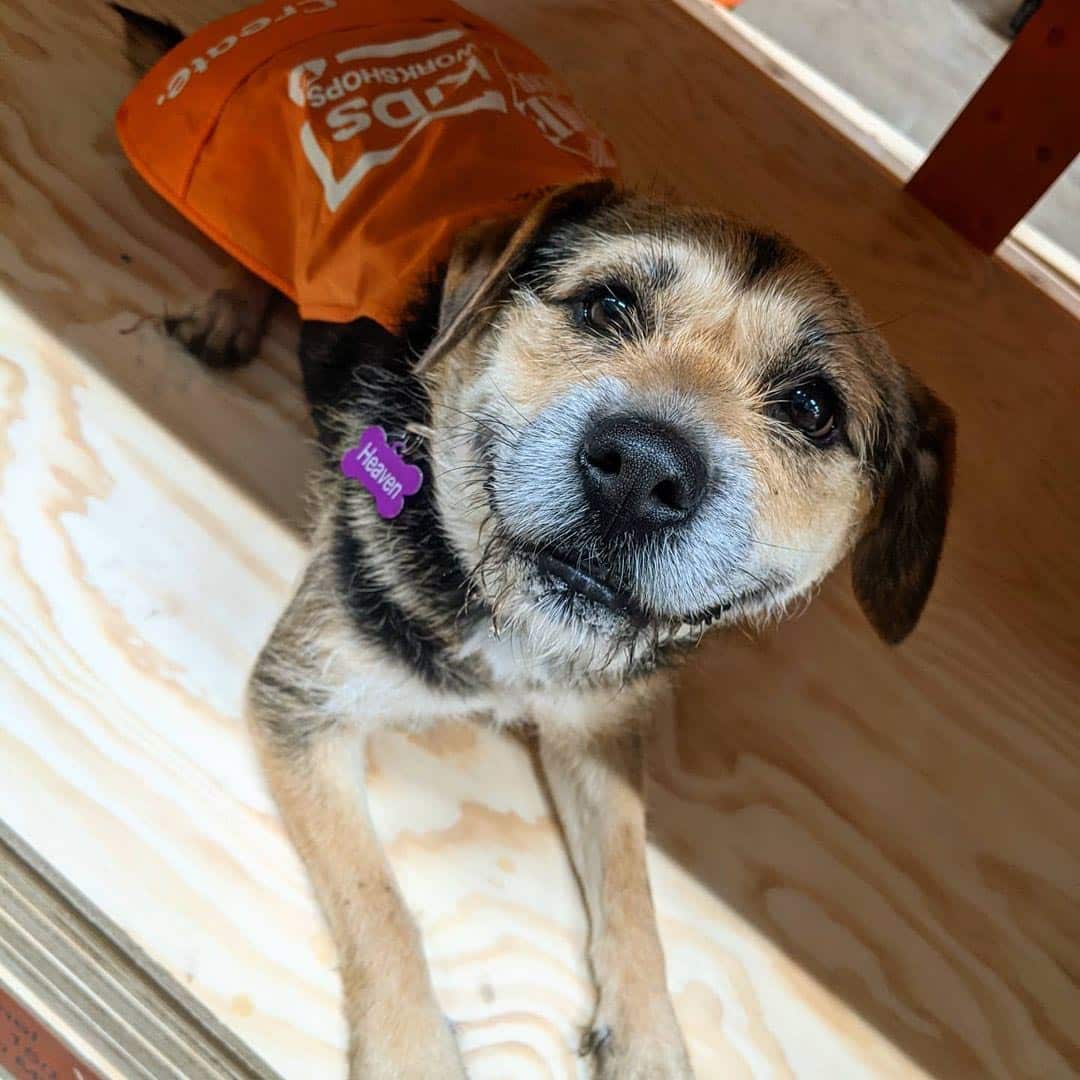 Heaven is definitely a new dog since starting her employment at the store, making sure to greet people whenever she and her mom are running errands.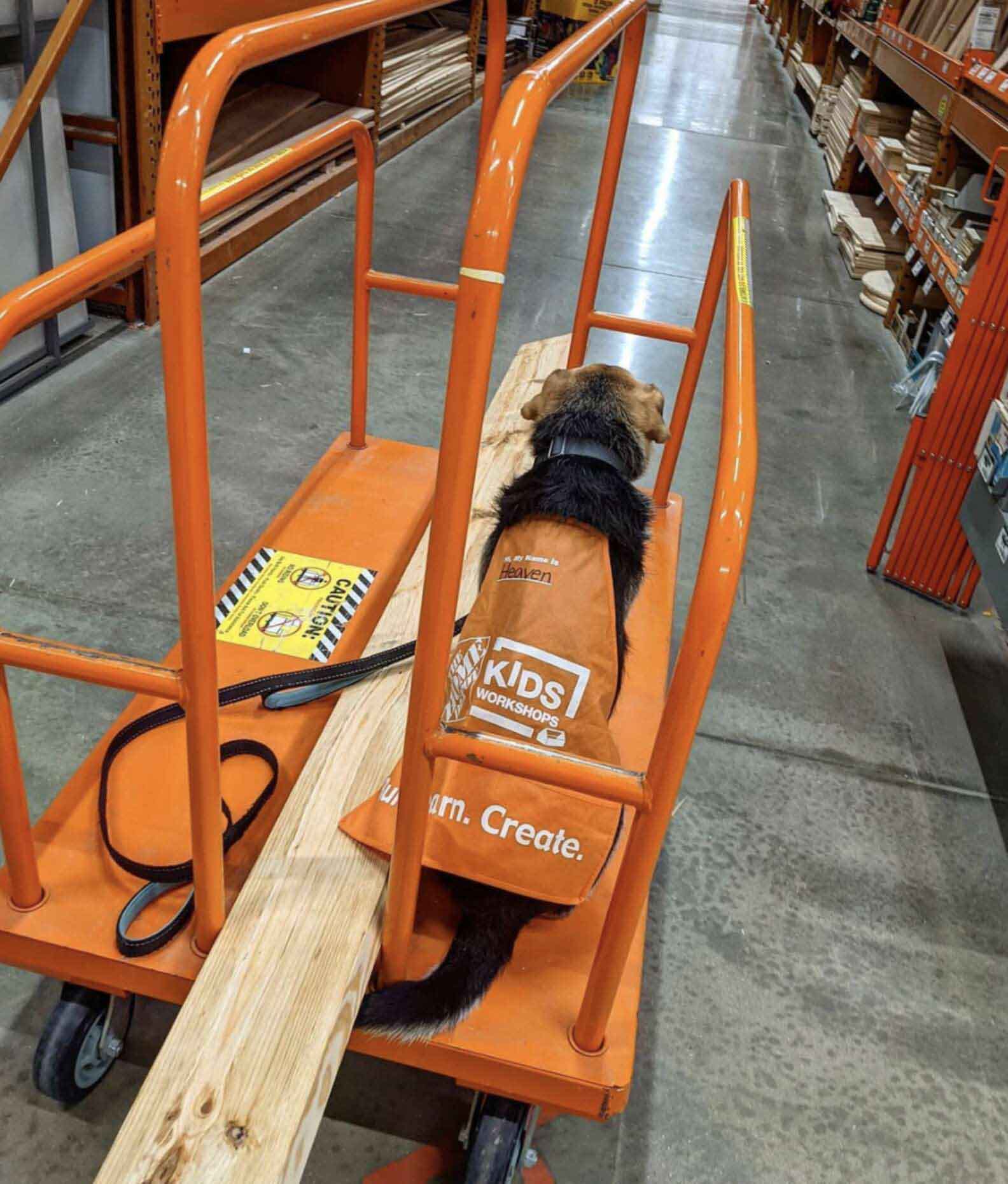 "She was scared of everything, but with a lot of training and patience, she learned to trust, and now it's like she pays it forward," Rakers said. "She finds who needs her and gives them that smile and a cuddle."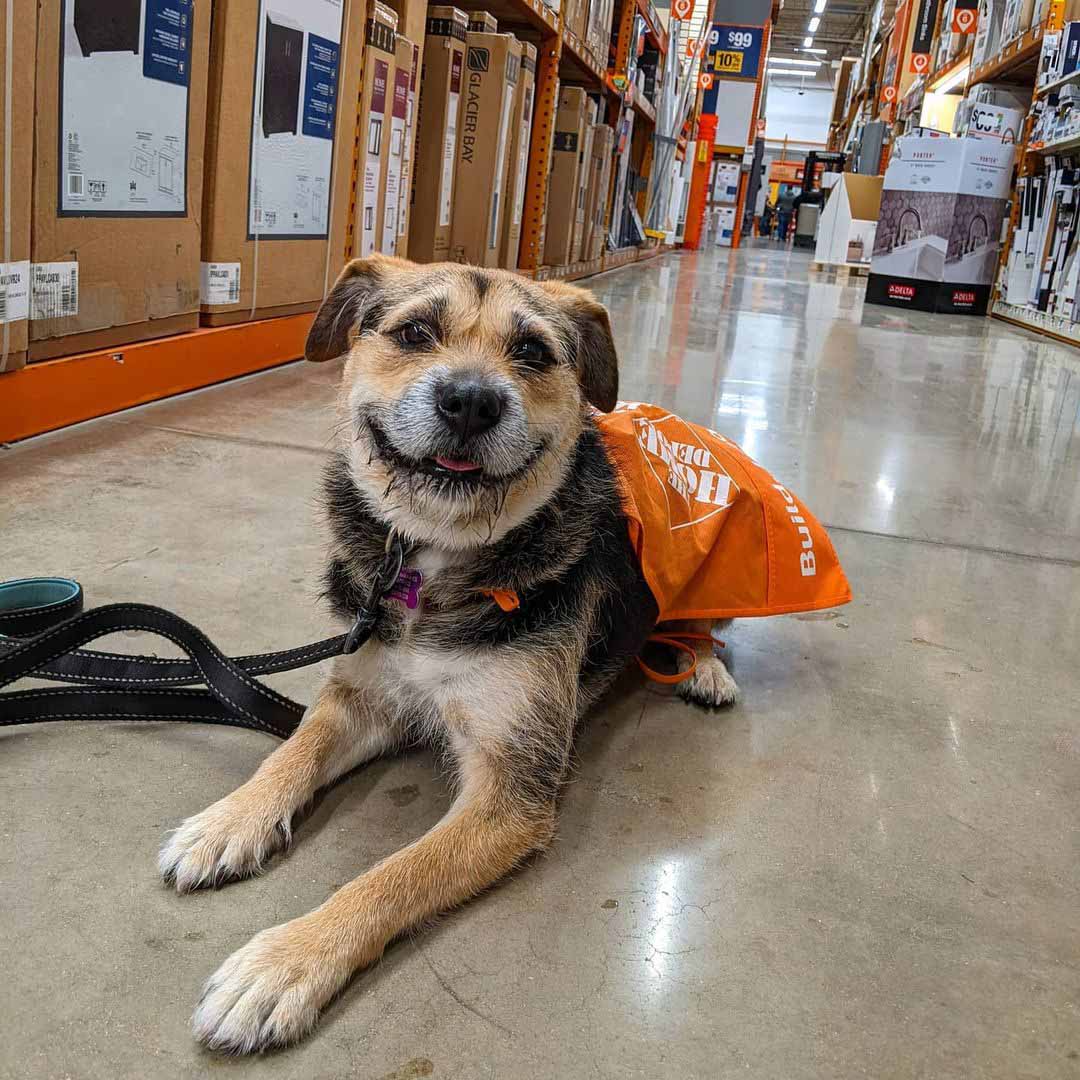 Luckily Heaven's mom is always coming up with new home improvement ideas, so there's always a home depot trip to be had.