Hold on to your seats, folks, because the Queen of Pop, Britney Spears, just did the unthinkable and left the entire internet buzzing! In a world where celebs are always under the microscope and every post is dissected, analyzed, and discussed ad nauseam, it's still a rare sight to see a superstar like Britney pull a fast one on all of us.
So, here's the tea: the legendary 'Gimme More' diva, who's already been the talk of Tinseltown due to her tumultuous separation, decided to give her fans a little more. She dropped a scorching topless video with the beats of none other than the genius, Kanye West, playing in the background. If that wasn't enough to get your gossip gears grinding, here's the kicker – in a move straight out of a suspense thriller, the video was yanked down faster than you can say "Oops!… I Did It Again."
The Video That Started the Stir
Last Sunday, Britney, fresh off her split from husband Sam Asghari, shared a tantalizing video where she's seen rolling around topless. The original footage featured her examining her hair in the camera and concealing her chest with her hands, all set to the haunting notes of Annie Lennox's rendition of I Put a Spell On You.
Yet, things took a twist when fans noticed a re-upload of the video. This time, the soundtrack was none other than a Kanye West beat. Not long after, the video disappeared, leaving fans wondering what prompted the sudden change – and deletion.
Social Media Reactions
Amidst a sea of speculation, one thing was clear: the internet was abuzz. Many took to Twitter, trying to piece together the puzzle. The post was captioned "Me and Kanye!!" followed by a star-eyed emoji. For some, it hinted at a budding romance post her breakup with Sam. For others, it was possibly a teaser of a musical collaboration with the hip-hop mogul.
A user exclaimed, "Think my new dream couple is Kanye & Britney Spears." Another tried retracing, saying, "Did anyone else catch this with the caption about #kanye? Posted on Britney Spears account." The rapid deletion led to comments like, "Are we just gonna act like she didn't post this and mention Kanye West? How odd… She deleted it fast…"
The Pop Diva's Current Spotlight
View this post on Instagram
Amid her ongoing divorce proceedings, Britney is far from avoiding public attention. The singer has been actively updating her 42.1 million Instagram followers with fresh content, frequently dancing and entertaining in risqué attire.
Recently, the pop star let fans into her wild divorce party, sharing glimpses of the revelry. From her being playfully held up by a group of male friends by a poolside to flaunting a sequined dress while an attendee showed admiration, it's clear that Britney is living her moment.
Sam Asghari's New Beginnings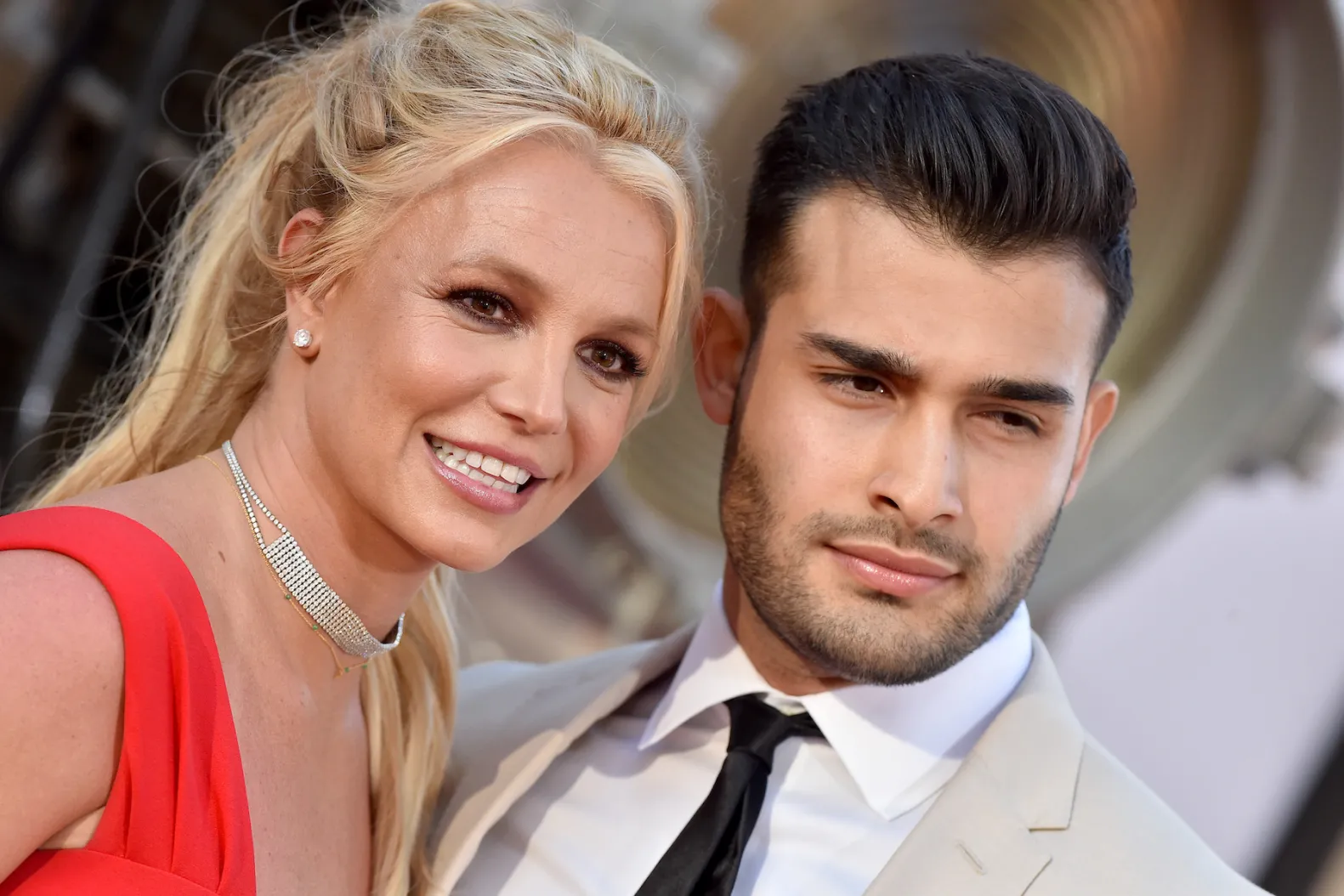 On the flip side, Sam Asghari seems to be embracing singlehood in his own way. He's made a luxe move into the Ten Thousand building in LA, a spot known for its steep rents which can surge up to a whopping $65,000 a month. Amid the chaos, a sighting of him walking their dog has led to further concerns for Britney, especially with looming fears about the custody of their cherished pets.
What's Next for Britney and Kanye?
The curiosity surrounding Britney's enigmatic post continues to grow. Was it a subtle indication of a blossoming romance, or could it be a signal towards an impending musical collaboration with Kanye West? The world of entertainment thrives on such uncertainties, and fans, ever so eager, are on the edge of their seats, speculating and discussing the numerous possibilities this post might entail.
Given the rapid pace at which news and updates travel in today's digital age, there's an underlying assurance among the fans – that clarity is just around the corner. With the ceaseless flow of information and the speed of the digital realm, the wait for answers is bound to be brief.