Masahiko Kimura is a world-renowned bonsai master, not to be confused with the famous Japanese judoka of the same name. Born on March 31, 1940 in Saitama, Japan, his exceptional sculpting and styling technique earned him the title "Magical Technician of Kindai Shuppan" later in life. He began his career as a bonsai artist when he was 15 years old. It all started when he was an apprentice to Motosuke Hamano, a bonsai master at Toju-en Bonsai Garden. He decided to pursue the craft on his own after eleven years of working under Hamano. Since then, he has created numerous masterpieces that are regarded as among the best in the world. His most stunning piece, however, is the Hinoki forest, which features gravity-defying mini forests.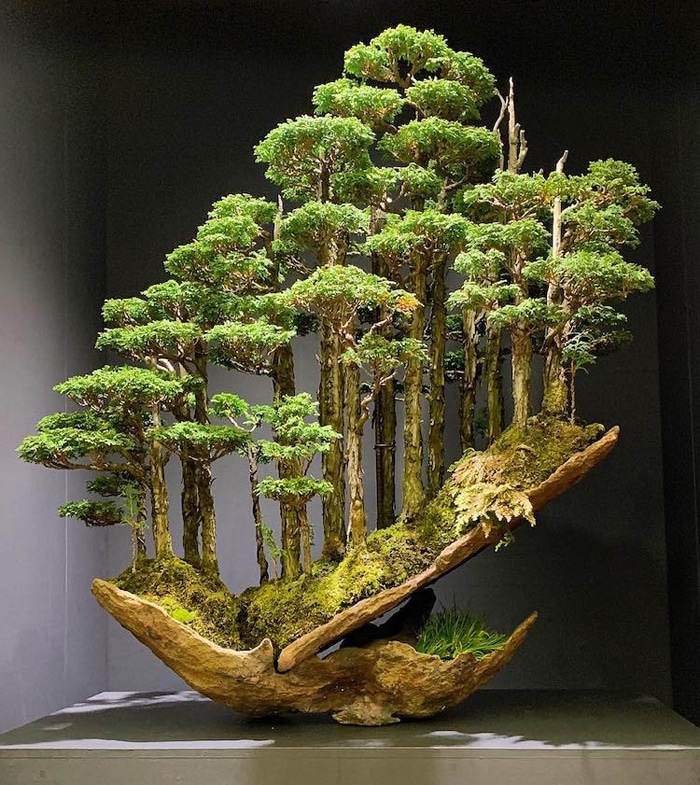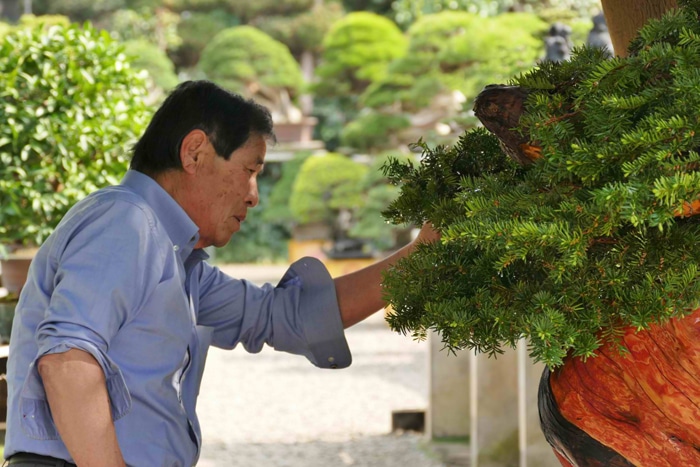 Bonsai (Japanese for "planting in a container") is a cultivation technique that produces small trees that mimic the scale and shape of full-size trees. The Japanese have been growing artificially dwarfed trees for over a thousand years. And it is still a popular horticulture technique today, not just in Japan but throughout the world. For centuries, bonsai artists have strictly followed the traditional rules of bonsai making. Masahiko Kimura, on the other hand, chose to forge his own path by developing his own design and style.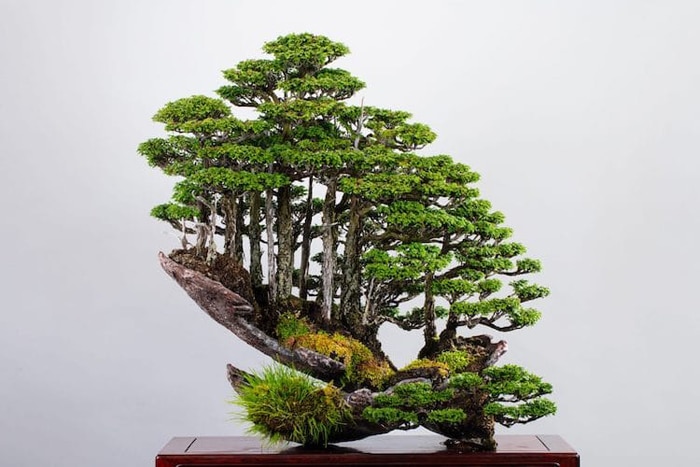 His unconventional bonsai creations sparked debate at first. Kimura, regarded as a nonconforming artist by some traditionalists, continued to break the traditional rules of bonsai making. The art usually entails cultivating a single tree or shrub planted in a container. Kimura brilliantly created a mini-forest sprouting from a slanted deadwood instead of just one miniaturized tree. He created and sold several variations of the Hinoki Forest. However, the original version, which he created more than 20 years ago, is still proudly displayed in his garden. His garden is open to the public upon request in Omiya, Japan.
Take a virtual tour of Masahiko Kimura's Bonsai Garden in Omiya, Japan.
Masahiko Kimura's exceptional bonsai techniques have captivated many bonsai artists from all over the world. He gave demonstrations and workshops both inside and outside of Japan to share his unique cultivation techniques. His work has appeared in numerous major publications around the world. Since 1988, he has received numerous prestigious awards and has attracted a number of apprentices from various countries. Marco Invernizzi, Ryan Neil, Salvatore Liporace, Marc Noelanders, and Ernie Kuo are among his students who have gone on to become bonsai masters in their own right.
In This 2016 Interview, You Can Learn More About The World-Renowned Bonsai Master.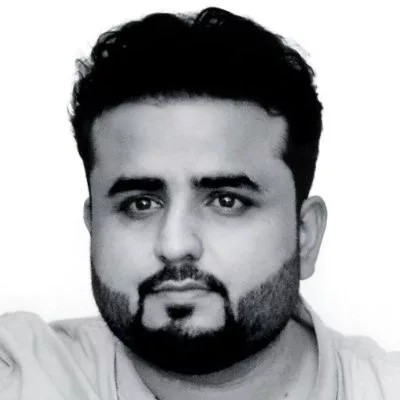 A passionate writer and journalist specializing in entertainment, pop culture, anime, gaming, and celebrity news. With a love for all things entertainment, whether sharing breaking news or offering in-depth analysis, I'm committed to providing high-quality content that entertains and informs.