Consider me a die-hard fan, a dedicated fanatic of Marvel Studios and its magnificently intertwined cinematic universe. There's a palpable excitement, a sense of euphoria that swells within me as each new release approaches – a sensation strikingly similar to the uncontainable anticipation a child feels on Christmas Eve.
My physical and digital calendars are dotted with many dates, a constellation of shifting premieres for the upcoming Marvel blockbusters that I eagerly await. Titles that send thrilling chills down my spine, such as The Marvels, Deadpool 3, and Captain America: Brave New World, are penned in with a sense of devout reverence.
But as we stand on the precipice of Phase 5, ready to plunge headfirst into uncharted narrative territory, a nagging sense of trepidation gnaws at the corners of my Marvel-filled mind. In its relentless pursuit of complex and gripping storylines, the studio seems to be hemming itself into a narrative labyrinth, a confounding maze of intricate plot twists and cosmic problems that are intriguing and intimidating.
The tendrils of these narrative complexities stretch into an infinity of story arcs, each with its own set of intricate implications, casting shadows of doubt on the carefully constructed world we've come to know and love.
As I traverse this maze, I can't help but be overcome by awe and anxiety. The sense of uncertainty is almost overwhelming, like navigating the vast cosmos without a compass or star map. How will Marvel untangle this Gordian Knot of cosmic proportions? How will they free themselves from this narrative quagmire they've enthusiastically plunged into?
These questions echo through the endless hallways of my mind as I, like millions of other fans, wait with bated breath to see how our beloved universe evolves.
A Web of Worlds: Marvel's Multiverse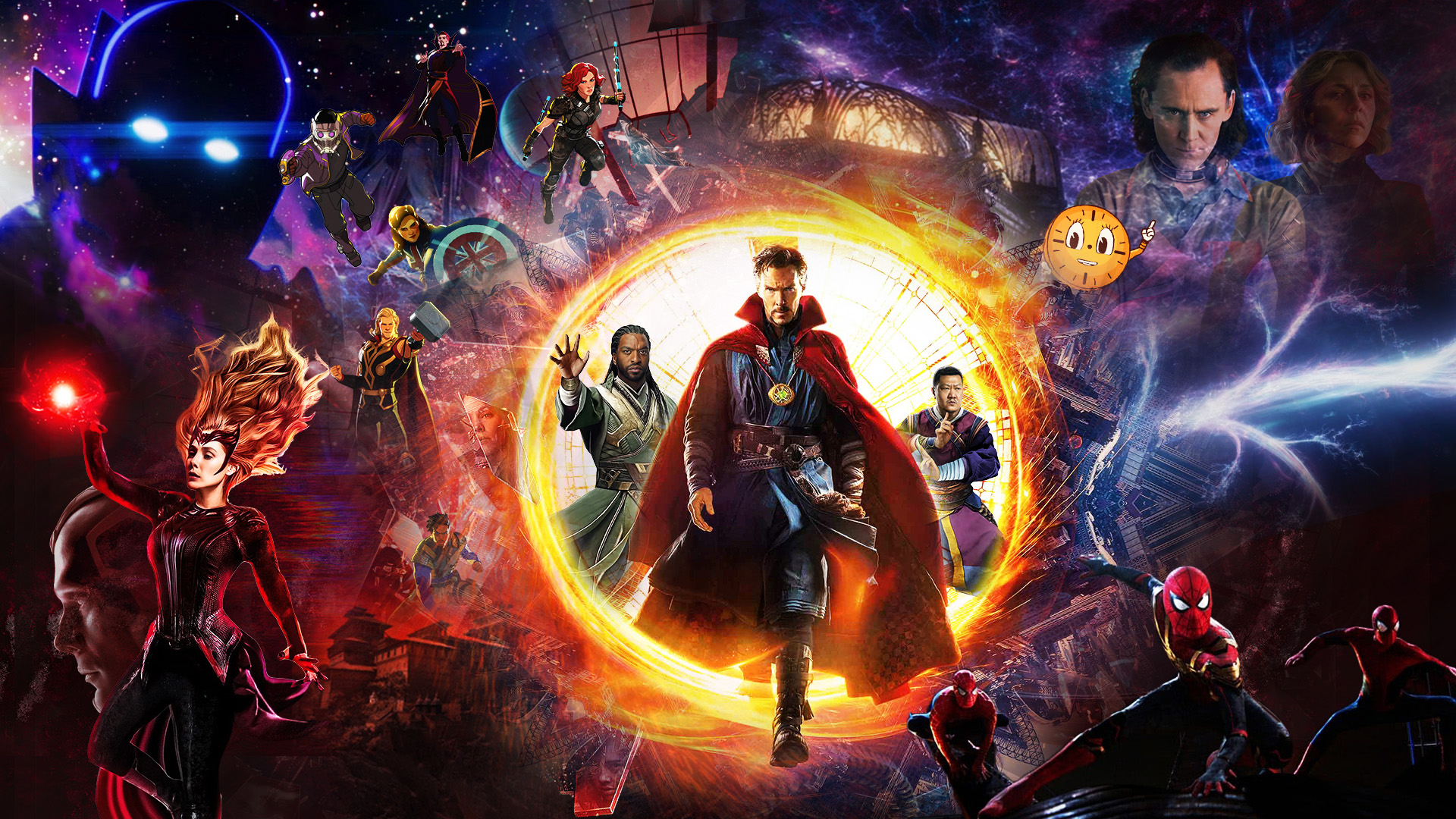 In an audacious move, Marvel Studios introduced the multiverse, a concept of parallel realities, beginning with Loki and followed by Spider-Man: No Way Home and Doctor Strange in the Multiverse of Madness. Although thrilling for some, the concept has proven to be a challenging narrative to unravel.
The Multiverse: A Maze for the Casual Fan
The multiverse is undoubtedly a complex concept, confusing even the most die-hard fans with its intricacies. Loki's narrative has been mind-boggling, with the introduction of the multiversal war and the enigmatic "He Who Remains" at the Citadel at the End of Times. This multifaceted character believed to be a variant of the villainous Kang, appears in different forms across various storylines, notably in Ant-Man and the Wasp: Quantumania.
Comic fans will likely cheer on the introduction of the Council of Kangs and characters like Immortus, Rama-Tut, and Scarlet Centurion. However, the unfolding story might seem confusing for the casual viewer, particularly for those who might have skipped Loki.
Multiverse Madness: The Character Carousel
Another aspect of the multiverse causing chaos is the existence of alternate versions of significant characters. In Spider-Man: No Way Home, Tobey Maguire and Andrew Garfield's iterations of Peter Parker were brought to the Marvel canon, assisting Tom Holland's Spider-Man. However, introducing new character versions in Doctor Strange in the Multiverse of Madness may have been satisfying for super-fans but potentially alienating for the casual audience.
A case in point is The Illuminati, a group of heroes formed by the Ultimate Doctor Strange, featuring actors like Hayley Atwell, Patrick Stewart, and John Krasinski reprising roles or fulfilling fan-casting dreams. But the joy was short-lived, leading to more questions than answers.
The Skrull Scenario: A Twist of Disguise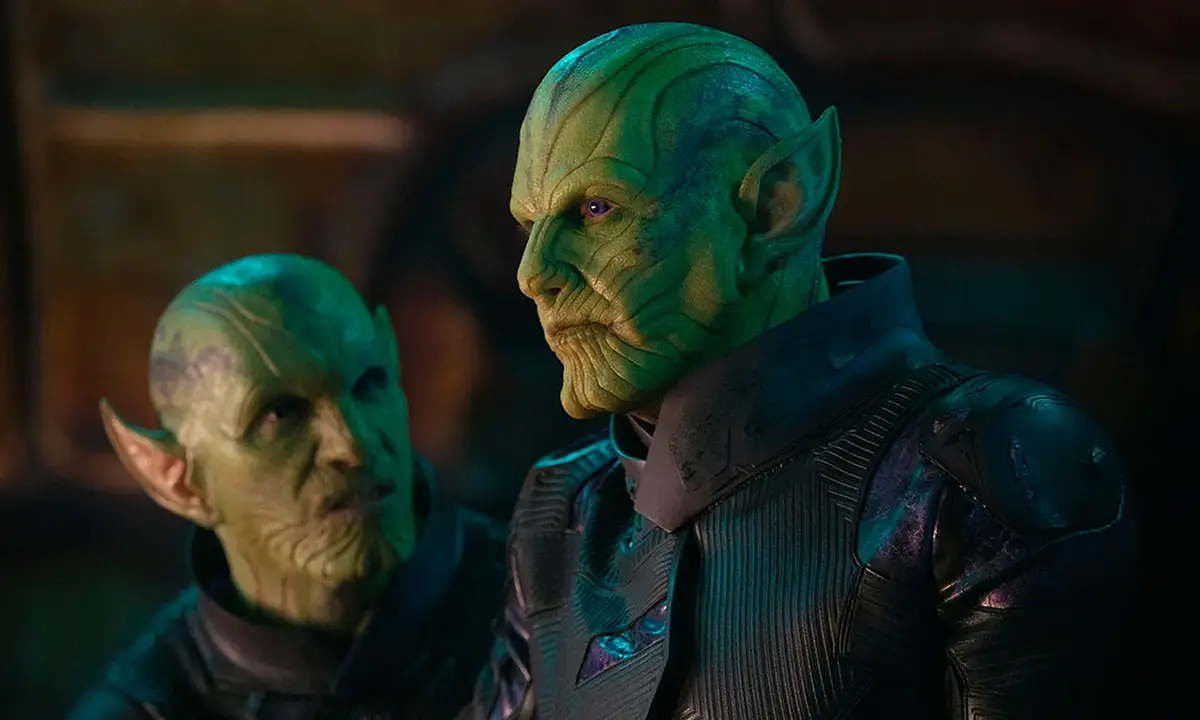 Now, let's address the elephant in the room: the Skrulls. In the series Secret Invasion, Marvel introduced yet another narrative twist. Characters could be Skrulls, alien shapeshifters capable of assuming the identity of anyone, creating a subplot where significant character deaths are less impactful as anyone can be resurrected at any time.
A notion initially hinted at in Spider-Man: Far From Home has now transformed into a plot device in Secret Invasion, with critical characters possibly being Skrulls from their very introduction. This narrative twist effectively makes death and danger in the MCU feel less consequential and can potentially disengage audiences from investing emotionally in the characters.
The Stakes and the Future of MCU
The introduction of the multiverse and the Skrull phenomenon have seemingly diluted the drama and stakes of the MCU. The narrative risks feel more like baits about to be switched, causing the audience to hesitate before becoming emotionally invested. It's tough to judge where the MCU is going until we see the master plan play out. So we'll see what the result is.
But these three major issues seem to be weighing down on the Marvel universe, casting a shadow of uncertainty over what was once a smoothly flowing narrative. Will Marvel pull through with its ambitious storytelling or succumb to its narrative complexity? Only time will tell.