The second season of The Punisher was released by Marvel in January on Netflix. But the demand was still higher for the Daredevil series. The partnership between Netflix and Marvel TV has led to a slate of acclaimed superhero shows. It's been believed that The Punisher and Daredevil are two really strong brands among them. Marvel's most lethal anti-hero and Daredevil have more brand recognition than other Marvel shows on Netflix.
Daredevil vs Punisher: Daredevil Wins the audiences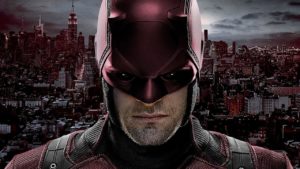 Both Punisher and Daredevil resonate nicely with the public. In Daredevil's case, it's due to years of iconic comics and cameos in animated shows. While the 2003 film was terrible, the general moviegoers had an awareness of the character. Meanwhile, The Punisher is known for brutality as well as his mission to wipe out the bad guys. Keeping the popularity in mind, The Punisher season 2 should have been particularly more important. But that wasn't the case.
Netflix keeps their viewing figures a secret, which means it's down to third-party analytics firms to shed a bit light on how the shows are doing. Parrot Analytics believe that demand for Daredevil continued to outperform The Punisher in January 2019. Here's the list of Top 10 originals in the US for January:
-Stranger Things
-Titans
-Young Justice
-Black Mirror
-Daredevil
-The Punisher
-Narcos
-Star Trek: Discovery
-The Marvelous Mrs Maisel
-YOU
Six of the top 10 are Netflix originals, with CBS and Amazon getting one slot each. The DC Universe streaming service only has two original series at the moment, Titans and Young Justice. However, the demand for Daredevil is higher than The Punisher. Sadly, this doesn't go well for The Punisher. The relationship between Marvel TV and Netflix seems to come to an end, with Netflix having already cancelled Daredevil after the third season.
Daredevil vs Punisher: Why Daredevil Wins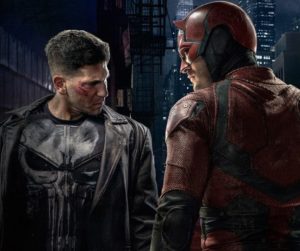 Daredevil was Netflix's flagship series, winning over critics and viewers both. The dynamic between the cast is also terrific, while the last season finally introduced Bullseye. Marvel created a strong brand, which continues to perform even after its cancellation. The Punisher couldn't compete, even though the second season came in last month.
This isn't to say that The Punisher is a failure. No, it's not. It's still one of the top 10 digital originals in January 2019, which is a real achievement given the range of shows. Jon Bernthal's Punisher is iconic, similar to Charlie Cox's Daredevil and we hope to see more of them in the future.
Marvel Daredevil Season 3 Review
Marvel Punisher Season 2 Review