One of the most well-known actors of the twentieth and twenty-first centuries is Mark Hamill. He has one of the most successful voice acting careers of all time, as well as loved for his role in the Star Wars films. His comedy and humility offscreen are what really shine through. Some of our favorite interview moments with him:
1. When Mark Hamill surprised Adam Scott outta nowhere.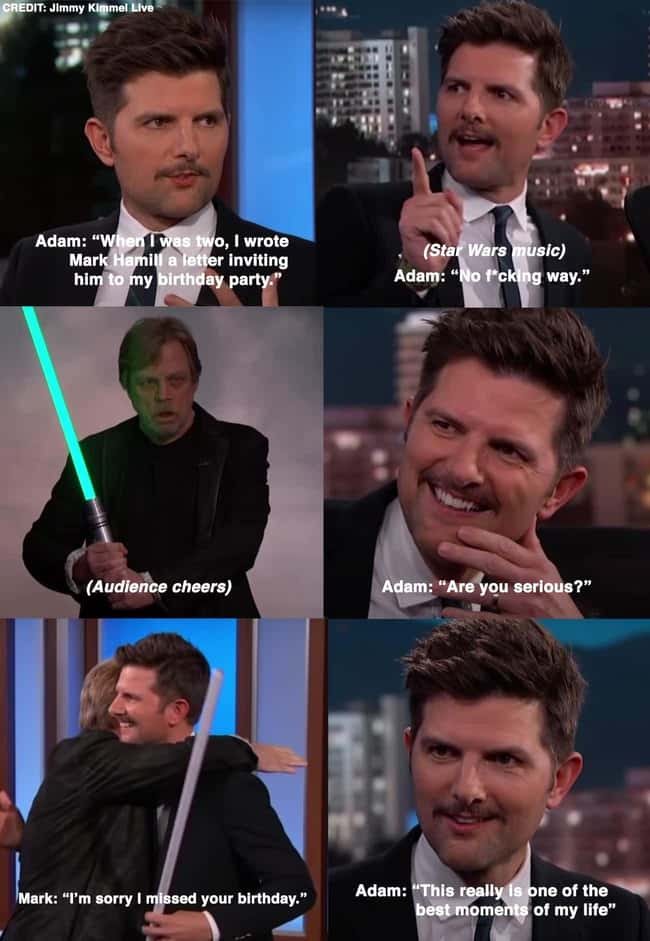 2. Mark Hamill recalls the first he saw Star Wars fans.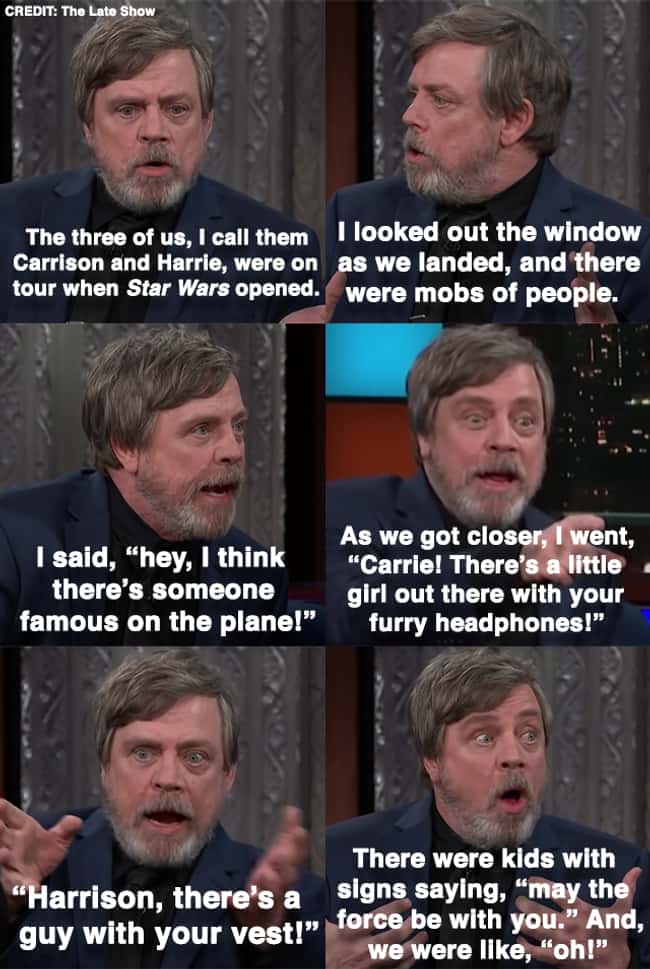 3. Mark Hamill once told that Harrison Ford had no idea of Darth Vader being Luke Skywalker's father.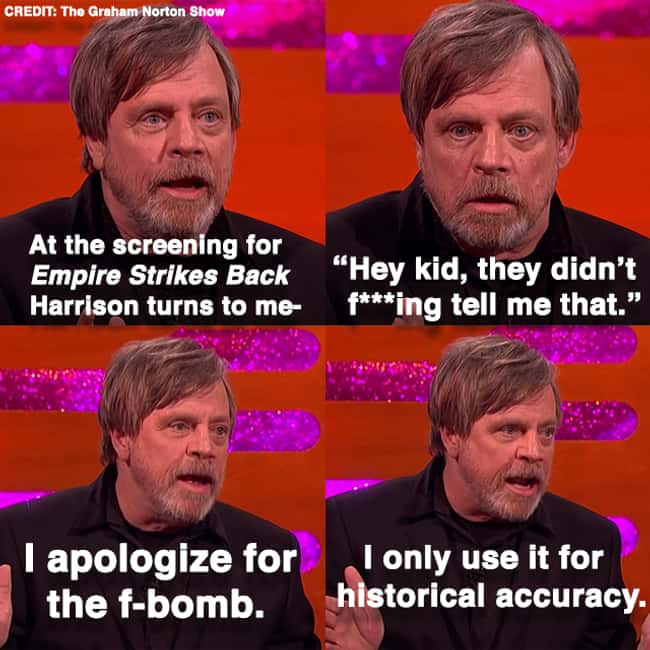 4. Mark Hamill advises lying when saying one's age.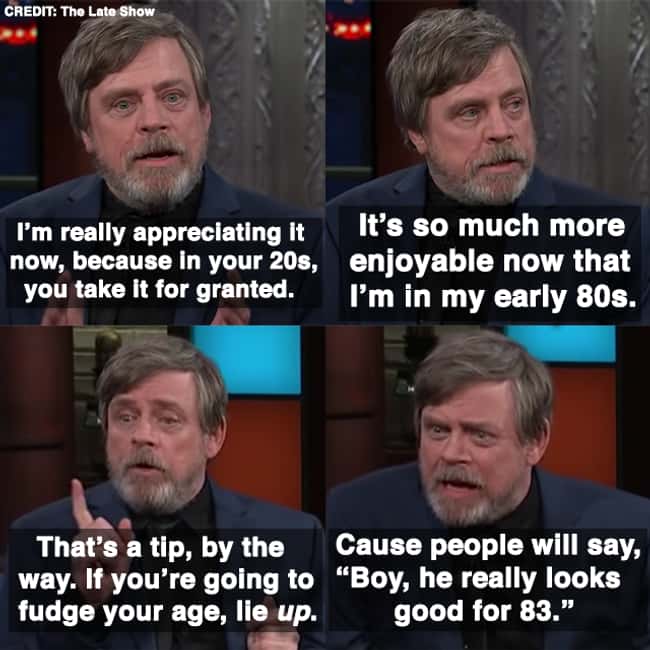 5. Mark Hamill talked about being informed about the biggest Star Wars secret.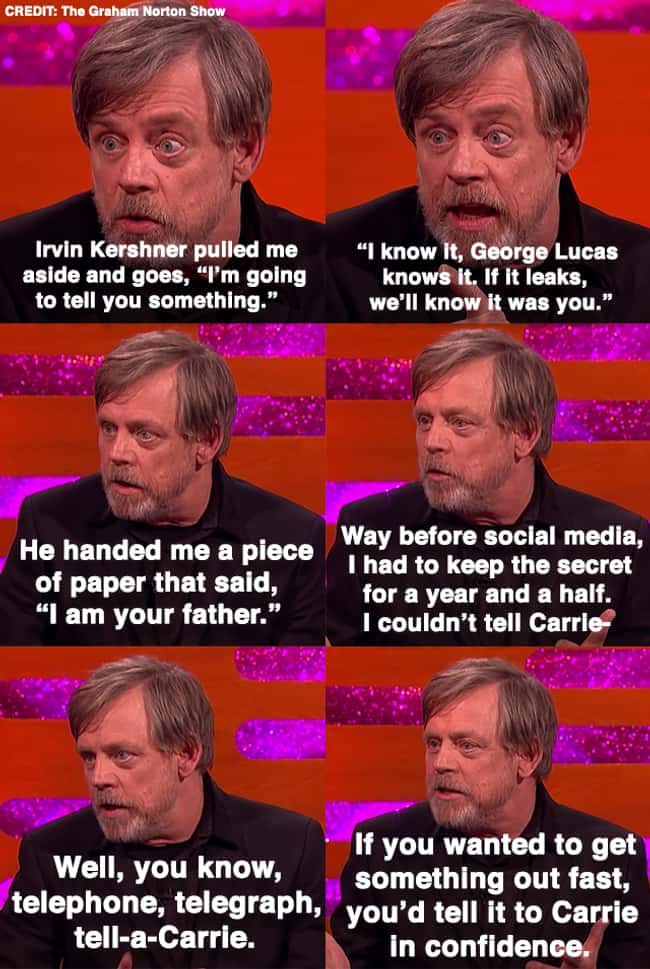 6. Mark Hamill thinks that he's in the recluse phase of his career.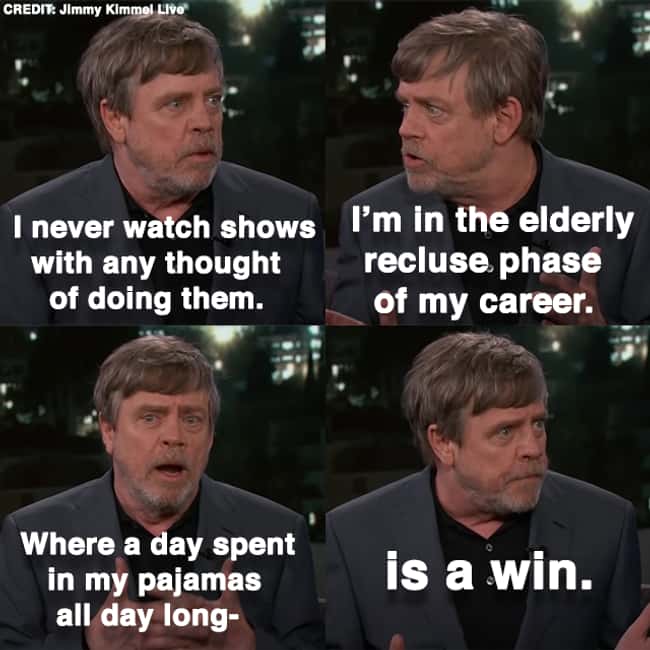 7. Hamill on the filming of The Trash Compactor scene.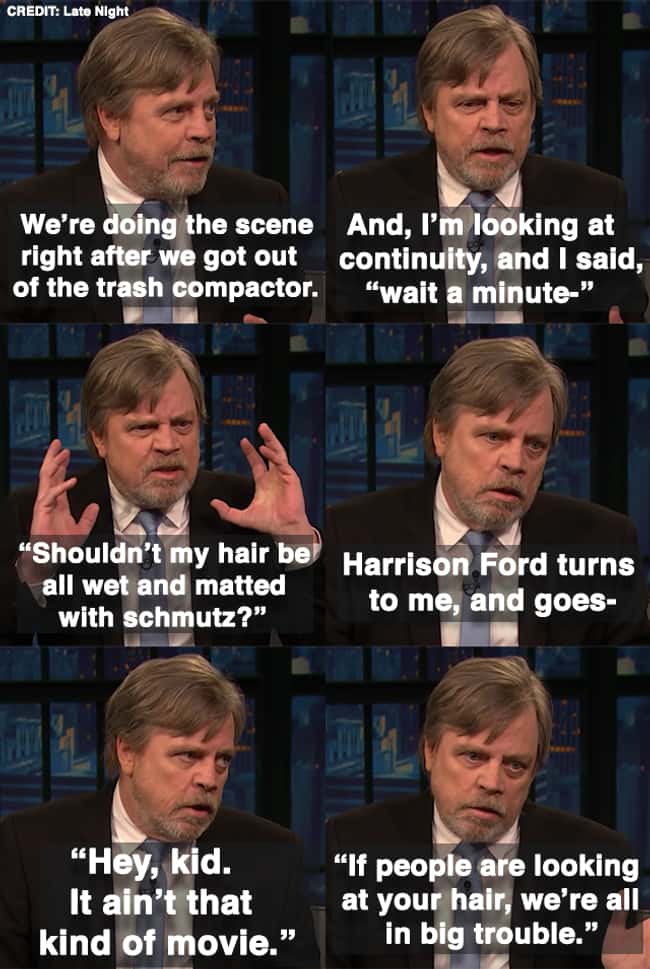 8. Mark Hamill joking about The Rolling Stones.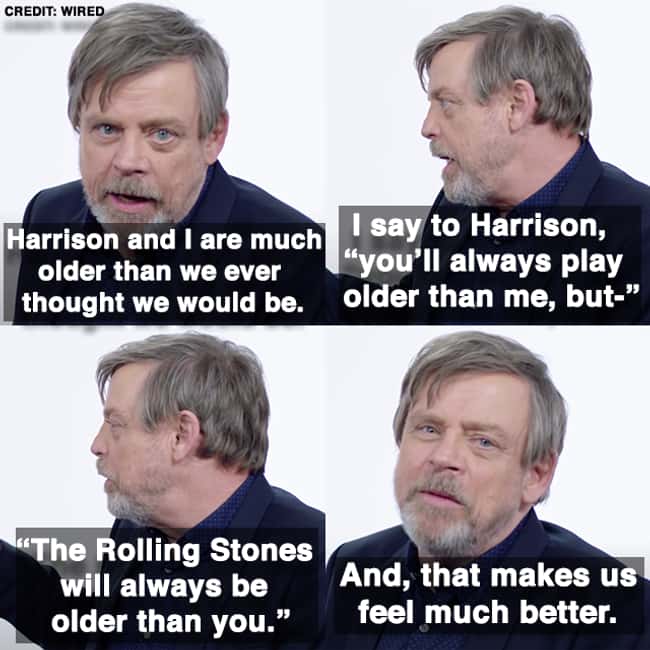 9. Mark Hamill considers Carrie Fisher as his sister.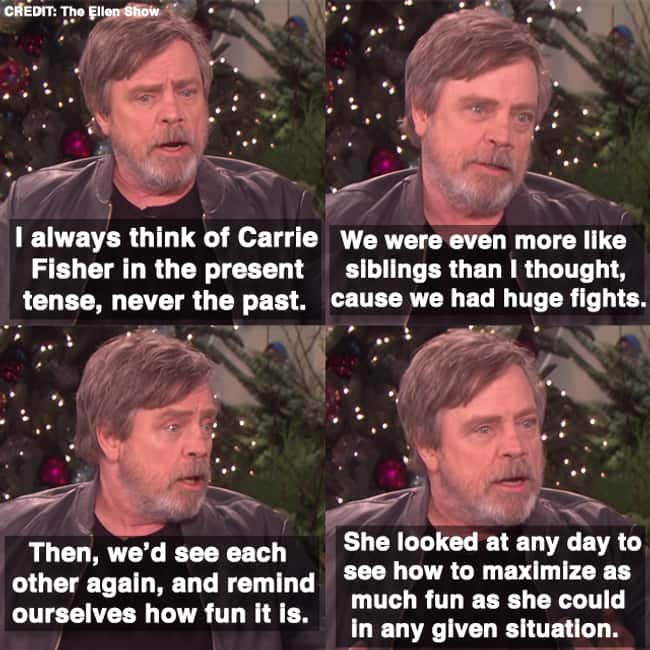 10. Mark Hamill believes that Harrison Ford could be a great director but only on one condition.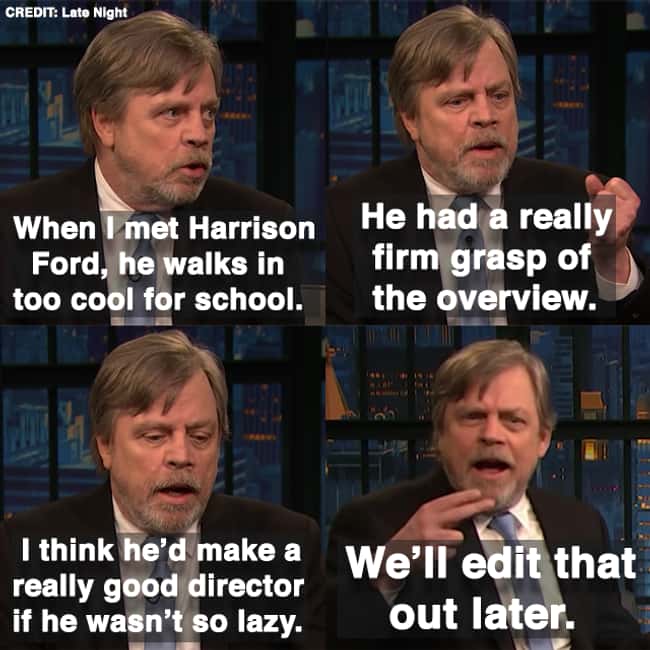 11. Mark Hamill often practices his Joker voice.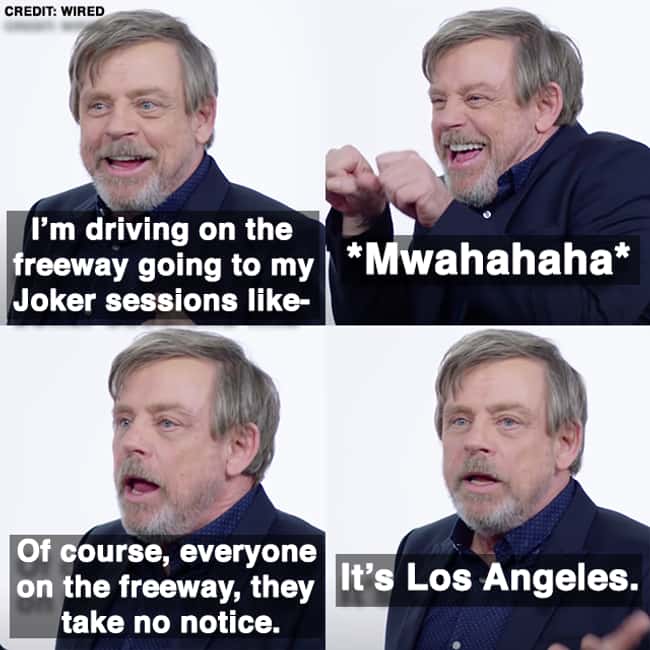 12. Hamill initially thought of himself as the sidekick to Han Solo.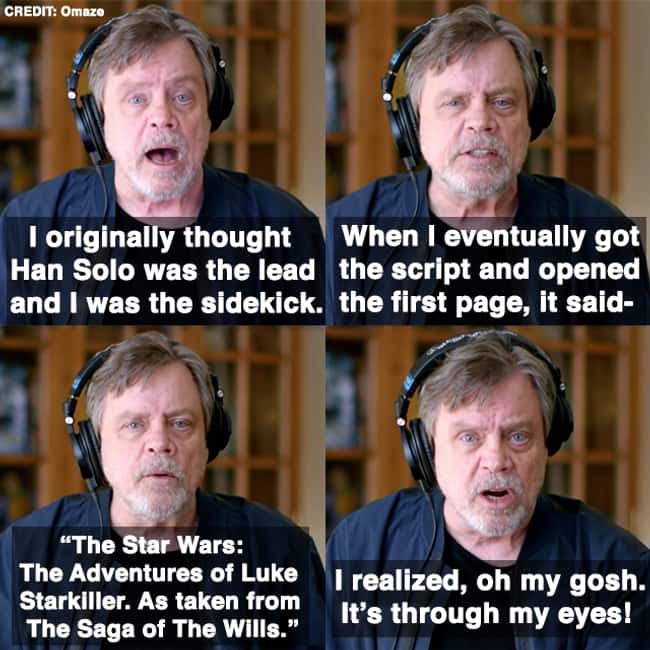 13. Mark Hamill actually showed the first script of Star Wars to his friends.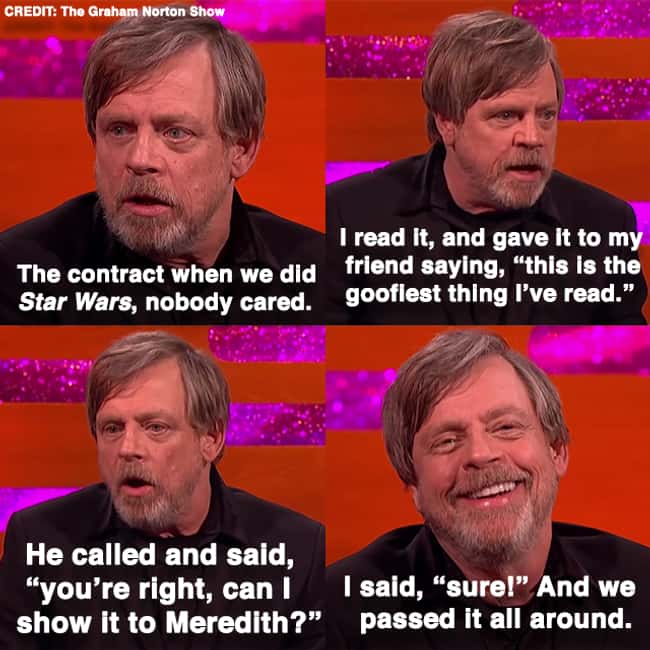 14. Mark recalled his first screen test for Star Wars.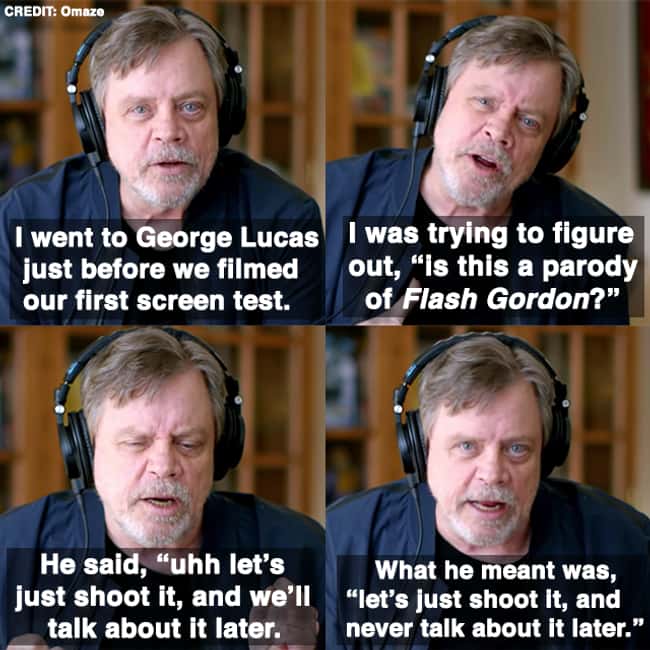 15. Hamill's kids aren't really fans of his dad jokes.