Over the past few years, Airbnbs has become popular among travelers. In fact, it has redefined the concept of booking short stays and disrupted the industry.
No matter where you are traveling to, if you want to stay in an Airbnb apartment, you can do it in a few clicks. And just like that, you can find a unique place to lay your head instead of the usual hotels in town.
Even better, anyone can put their place on the market for a few nights and welcome visitors in. Or, they can let them enjoy the place to themselves for more intimacy.
But the idea that anyone could list their place has also started quite a few discussions. Wondering why? Well, think it this way. Imagine you're going into a stranger's home for a couple of nights, and they might have some ideas on how to keep an eye on your activities there. Creepy, right?
In fact, some visitors have unearthed cameras hidden in their vacation property and found their stay isn't so private after all. Sometimes the size of a button, these cameras are difficult to detect. Luckily, a recent TikTok shows how you can find them. Highlighting just how easy it is to hide these cameras in everyday objects, you might think twice about the next rental you visit.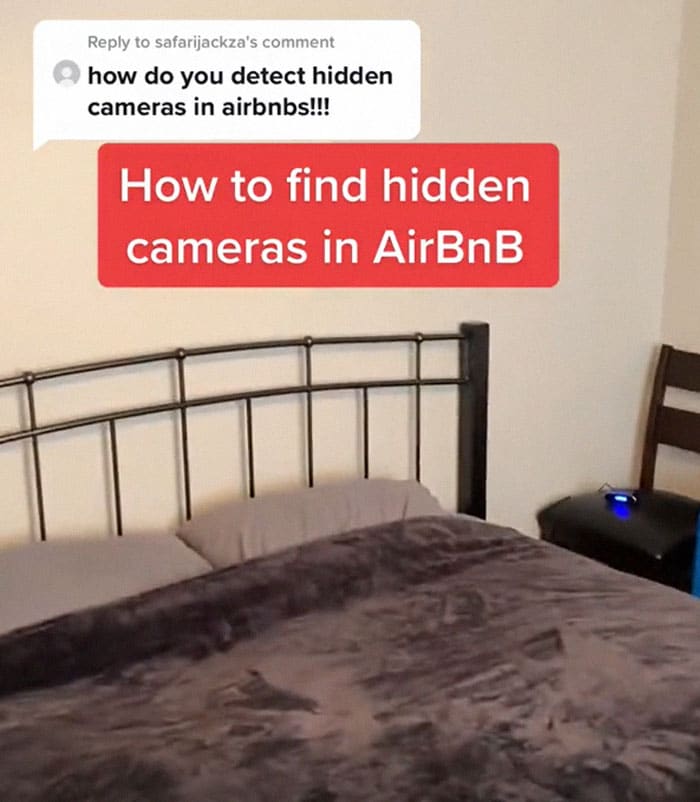 "In a survey of recent Airbnb guests, over 58% said they were worried about secret cameras being in the property. Surprisingly, 11% said they had actually found one during their stay. Whether or not there were more undetected, we'll never know.
Airbnb's terms of service clearly state that hidden cameras are prohibited in properties being let on their service. Although they allow visible security cameras where necessary, they must be disclosed to guests before booking. Any guests found to be breaking these rules are subject to being kicked from the platform."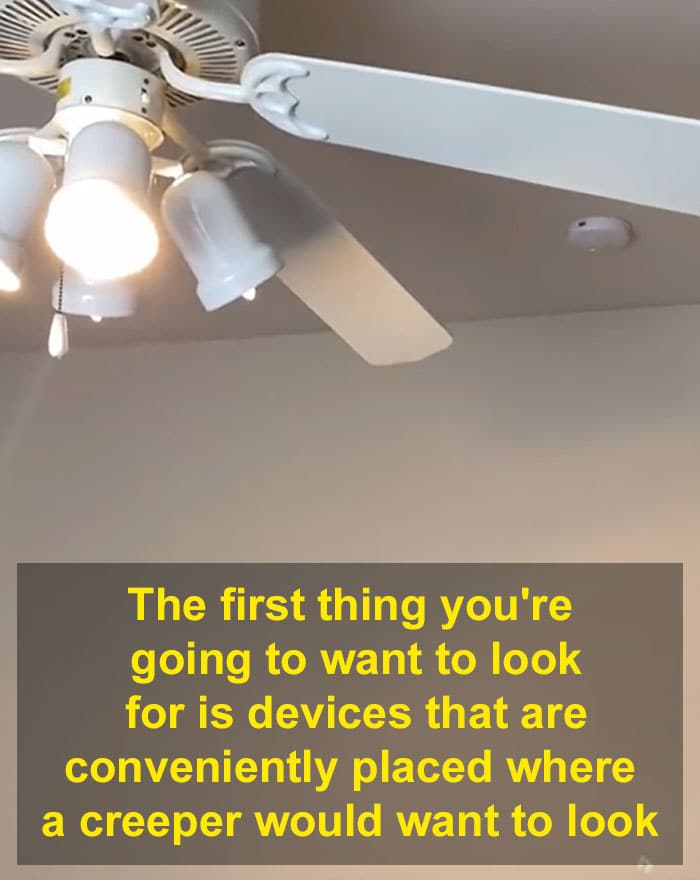 "In the US, hidden cameras in your home are generally legal and don't have to be declared to others (unless you're hosting guests on Airbnb, of course). It's reasonable to use cameras inside and outside of your property to monitor its safety. For example, a nanny cam might be placed somewhere inconspicuous to watch whoever is looking after your children whilst you're away.
However, it's illegal to record others without their consent where there's a reasonable expectation of privacy in your home. Places that would fall under this definition include the bedroom or bathroom, or anywhere that someone may be undressed."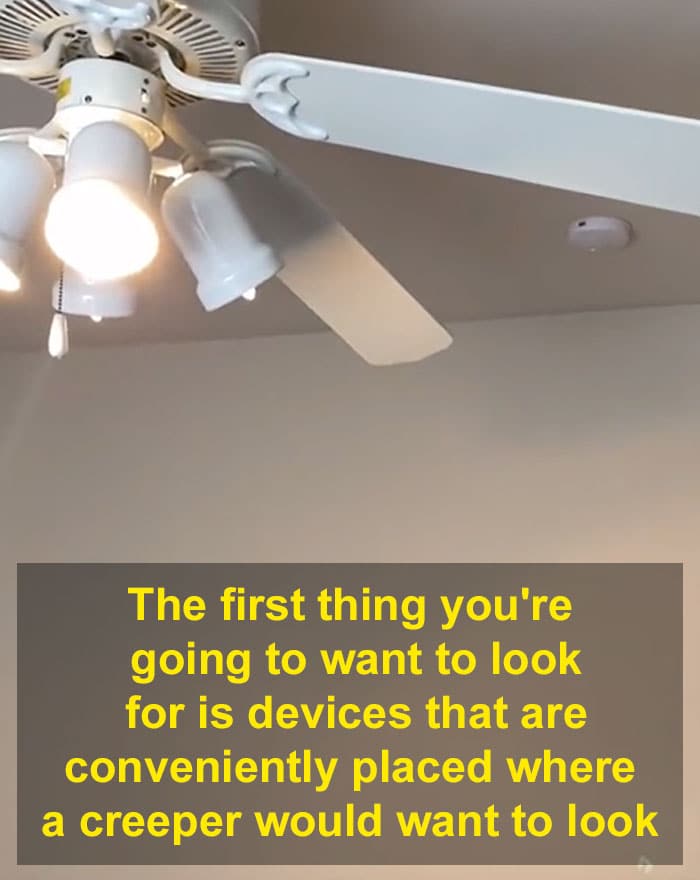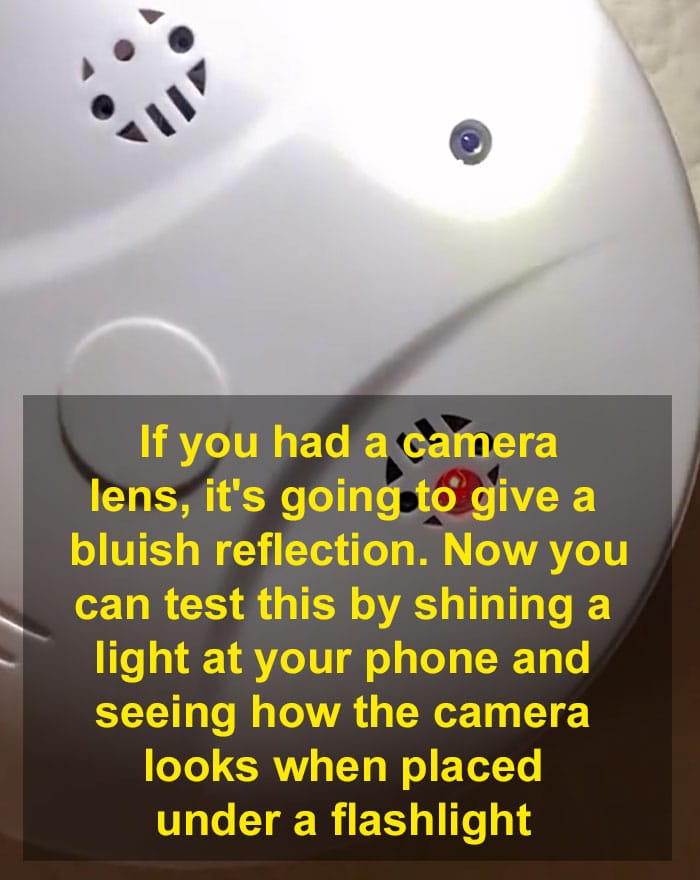 "The reasons for recording in private areas are generally centered around voyeurism but it can extend to selling the videos or using them for blackmail. The online market for voyeuristic videos has exploded in the last decade or so due to the technological developments in digital cameras and access to the internet also.
And one country that's been most affected by this is South Korea. Famous for its "connected-ness" and high-tech gadgetry, the country is facing an epidemic of hidden cameras and sexualized videos from them. As pornography is illegal there, making voyeuristic videos (known as molka) has become an alternative.
This trend and industry have pushed for cameras to grow smaller and smaller, to the point of being almost undetectable. Some even have wireless connections onboard allowing video to be streamed online in shockingly real-time."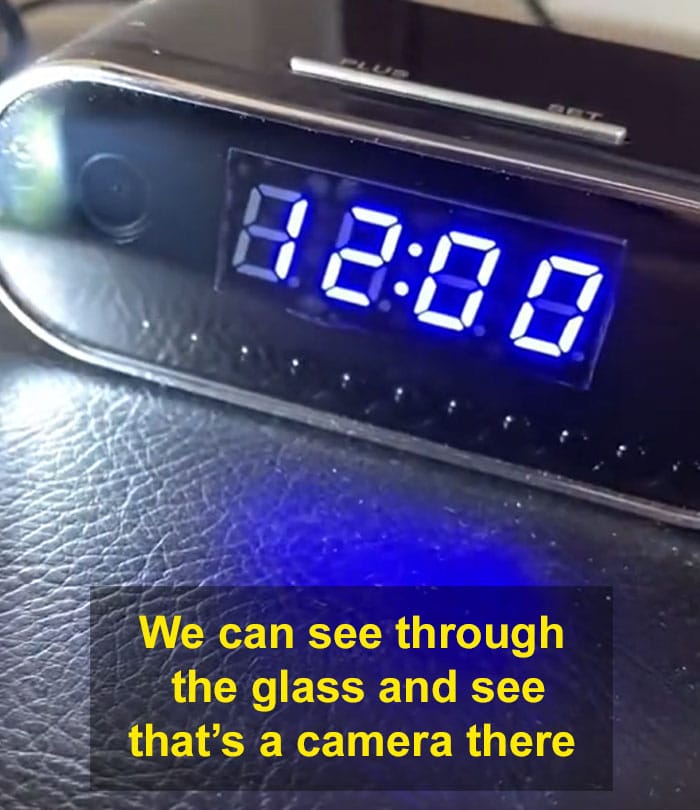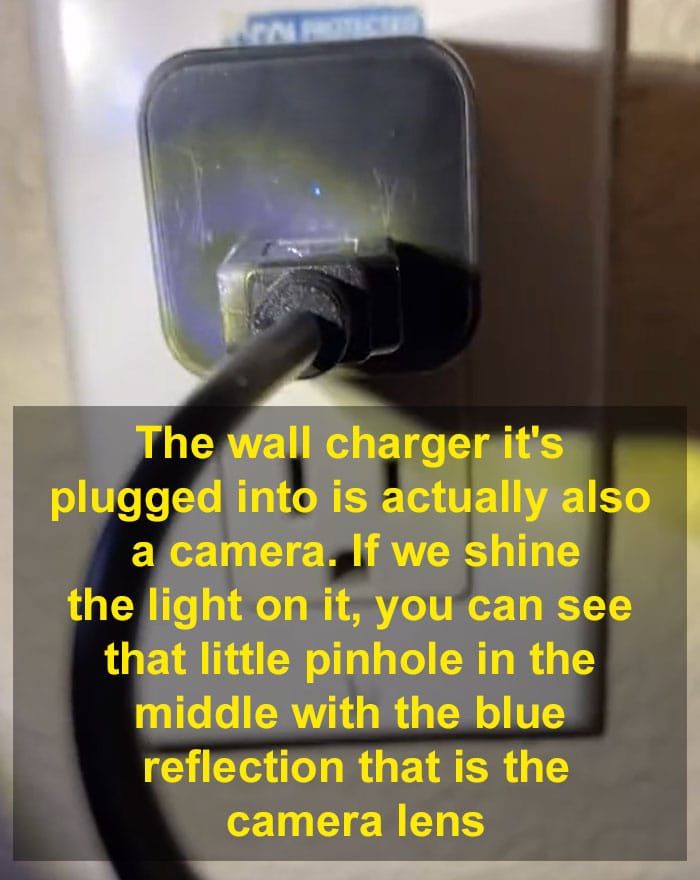 "It's gone so far in South Korea that illegal hidden cameras have turned up in public places such as subways, buses, taxis, and even supermarkets. These are most often for capturing 'upskirts' of unaware women whilst going about their daily business. Public restrooms, hotels, and pool or gym changing-rooms are also targeted often, despite establishments trying to crack down on the act.
In 2019, it was reported by The Korea Herald that police had arrested four people involved with live-streaming and selling illegally obtained videos from multiple hotels in the country. Over 1600 guests were estimated to have had their private moments shared online without their consent. It sparked outrage across the country for the government's lack of action against the harmful issue."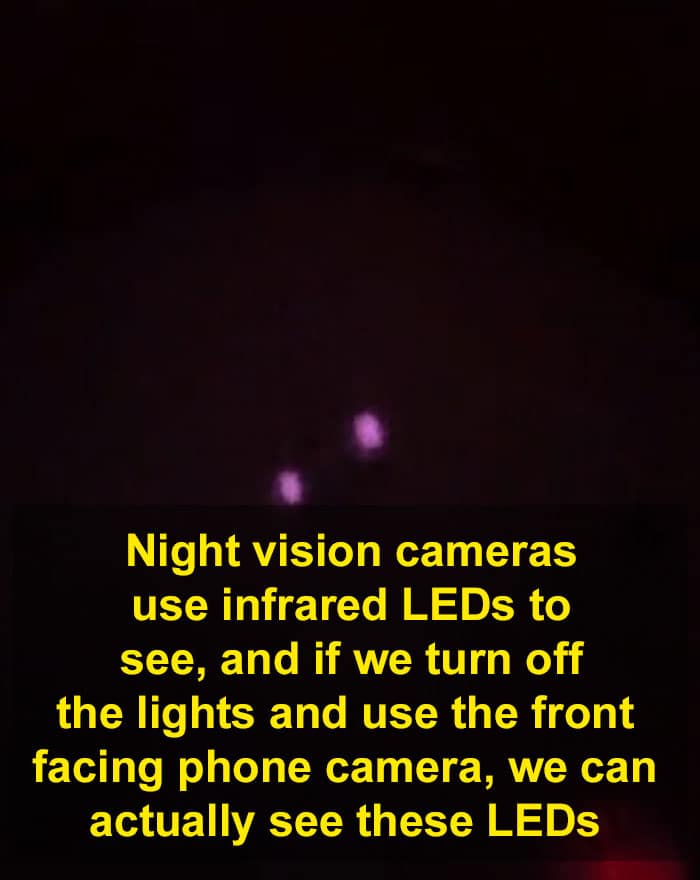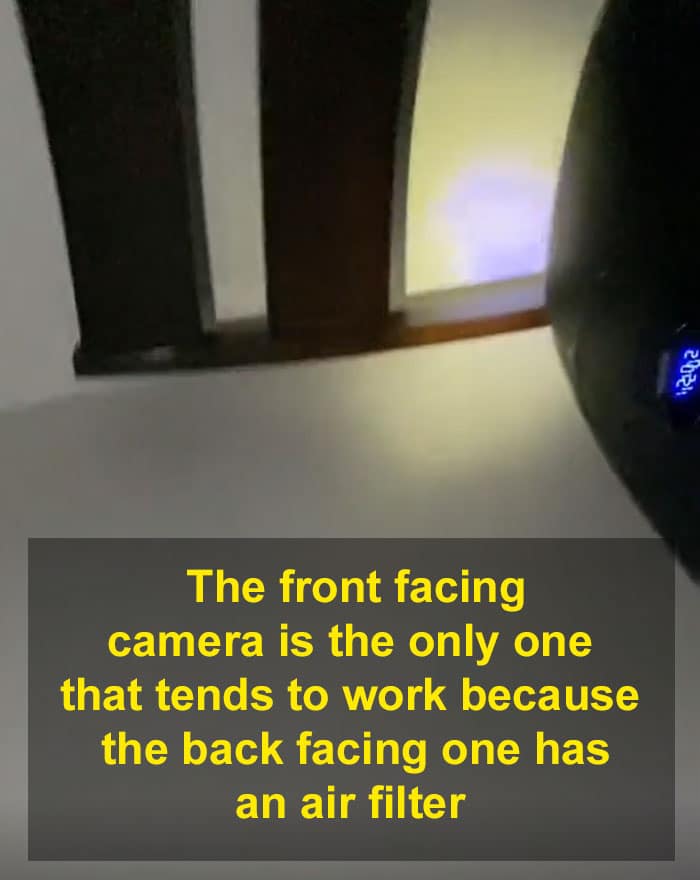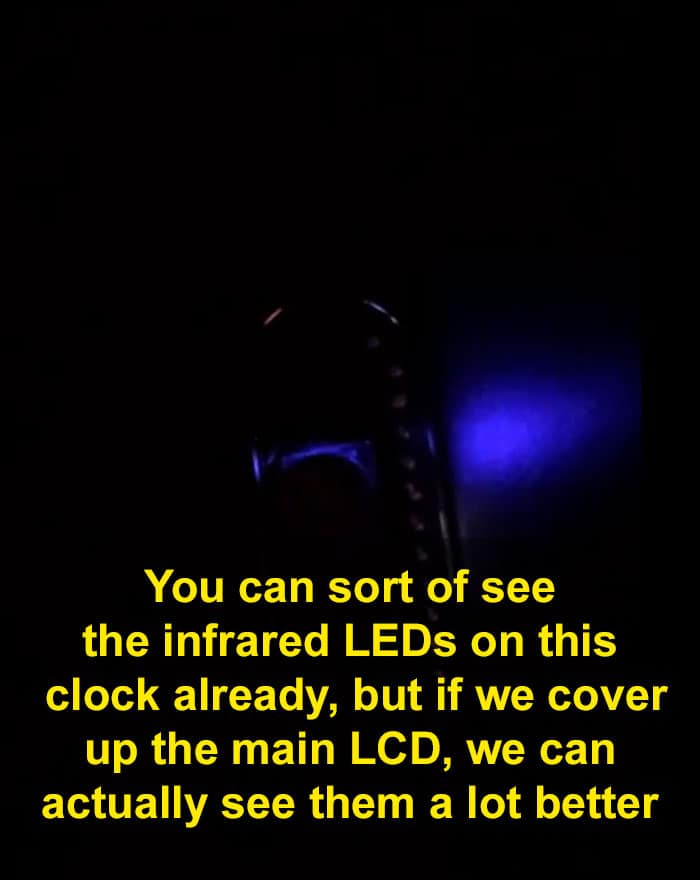 "A report on digital sex crimes in South Korea states that 585 people were prosecuted in 2008 for the use of illegal spy cameras. Just under a decade later, the number of prosecutions for this crime rose by over eleven times, with 6,615 people being charged in 2017. This represented approximately one-fifth of all sex-related crimes in the country at the time.
The numbers from the report also show how women were most affected by the issue. In 2016, 80% of the people targeted by hidden spy cameras were women. Conversely, almost all of those responsible for the crime were men, accounting for 98% of all perpetrators."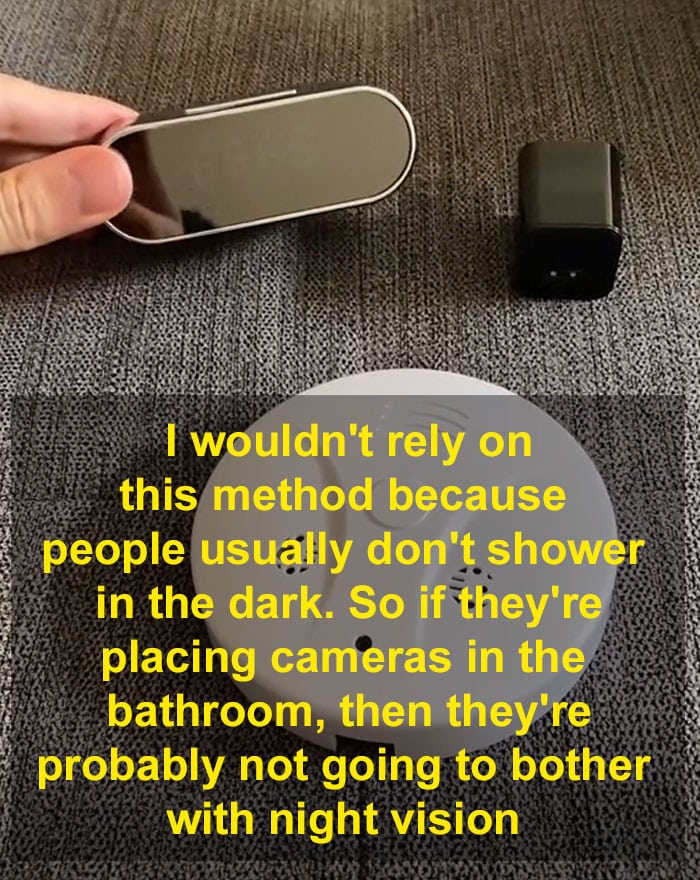 "Despite the high numbers, it's disturbing to think that many cameras are undetected and there are undoubtedly more instances of it happening. Even when the crime is reported, women have trouble being taken seriously about it."
Heather Barr, the author of the report and a leader of the group behind it, explained about the issues that women face in confronting their harassers: "Survivors are typically too exhausted and traumatized by the end of a criminal trial – and sometimes multiple appeals, over the course of several years – to initiate a new proceeding in civil court, even if the criminal case has established facts that would support such a case."
"Filing a civil complaint would require victims to indicate their names and addresses, making this information available to the public, including to the person who committed the crime, something few survivors are comfortable doing," she explained.
Due to the lasting repercussions of the crime, Heather thinks it's not recognized or punished enough by the justice system in South Korea. She said, "Officials in the criminal legal system – most of whom are men – often seem to simply not understand, or not accept, that these are very serious crimes."
"Anyone who has ever viewed one of these nonconsensual images could have taken a screenshot and can share that screenshot any time, on any website, from which it may spread uncontrollably. Survivors are forced to deal with these crimes for the rest of their lives – with little assistance from the legal system."
People in the comments shared their thoughts and advice about the hidden cameras