After the anti-Semitic rant by Ye, a former fan burned USD $15,000 (AUD $23,227, £12,961) worth of Yeezy shoes.
In the last few weeks, big companies have cut ties with the musician. However, they aren't the only ones who don't want to do business with him.
Danny Shiff, who lives in South Florida, has even set fire to his expensive brand of shoes.
After throwing his once-favorite pair of new shoes into the fire, Shiff told 7 News Miami: "I'm very much actually for free speech, and everyone is entitled to their opinion, but what got me going on this one is someone like Kanye West, people like him cannot use the massive platform to spread this kind of hate.
"So I thought, 'There's not much I can do.' I bought 40 pairs of Yeezys, so I'm going to burn them all."
Shiff put up a video of him burning a bunch of shoes in a fire pit, and it has since gone viral.
He told the news organization that he did it to "make a statement." He also said: "I'm never going to wear them again or support him again."
But a lot of people online criticized Shiff for carelessly wasting thousands of dollars.
One person wrote: "He already has his money. Dude could have donated $40k."
Another said: "The year is now 2040 and Yeezys are now worth 20000 per shoe."
A third person commented: "Why pollute to prove a point. And he's already got your money. He doesn't care what you do with them now."
While another shared: "Don't burn them to pollute the air. Give them to charity for the homeless."
News12 The Bronx says that Shiff still has USD $25,000 (AUD $38,723 or £13,949) worth of shoes.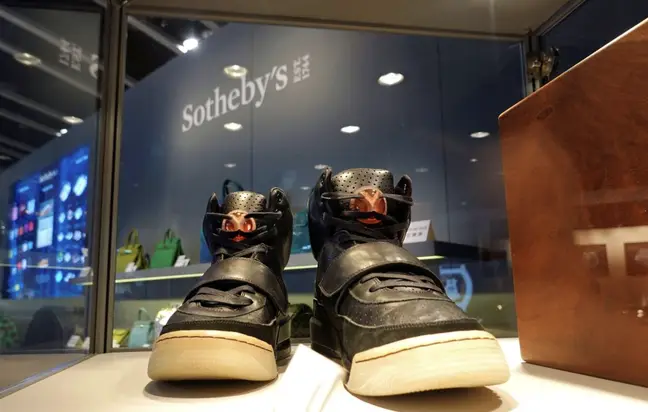 But after getting criticized on the internet, the South Florida man has decided to sell the items. The money from the auction will go to a group that fights racism and anti-Semitism.
Shiff's move comes just a few days after Adidas, one of the rapper's most important partners, ended their contract with him.
Recently, the sportswear giant released a statement saying that they are officially cutting ties with West because they do not want to support "hate speech" and instead stand for "diversity and inclusion, mutual respect, and fairness."
The company said: "adidas does not tolerate antisemitism and any other sort of hate speech. Ye's recent comments and actions have been unacceptable, hateful and dangerous, and they violate the company's values of diversity and inclusion, mutual respect and fairness.
"After a thorough review, the company has taken the decision to terminate the partnership with Ye immediately, end production of Yeezy branded products and stop all payments to Ye and his companies. adidas will stop the adidas Yeezy business with immediate effect.
"This is expected to have a short-term negative impact of up to €250 million on the company's net income in 2022 given the high seasonality of the fourth quarter."