As technology is advancing day by day, we, the humans too are getting dependent on it. We want our groceries, essentials, and even cars and furniture at our home just on a click of a mobile button. Come on! Who would take that pain of visiting the market place and then buy those items, right? We can get all the items at home with the "hassle-free delivery option". But, with unlimited pros, there are some cons too. We all have heard about how a scammer can fool us within seconds. And all we are left is regret. So, if you too are a techno-dependent person, go through this article carefully!
So, we don't just buy things online. We even sell our second-hand products. And no doubt, we can get a good amount for something that's useless for us. Craigslist is a perfect place where you can get a couch, a car, or literally anything. But all we need to do is beware of a scammer. We can easily get to know about a wrong business after having a single conversation with them.
And this is how a man beat a Craigslist scammer at his own scamming game! So scroll down and have a look at the screenshots of the whole conversation!
#1 The scammer began the convo with his desire to buy a product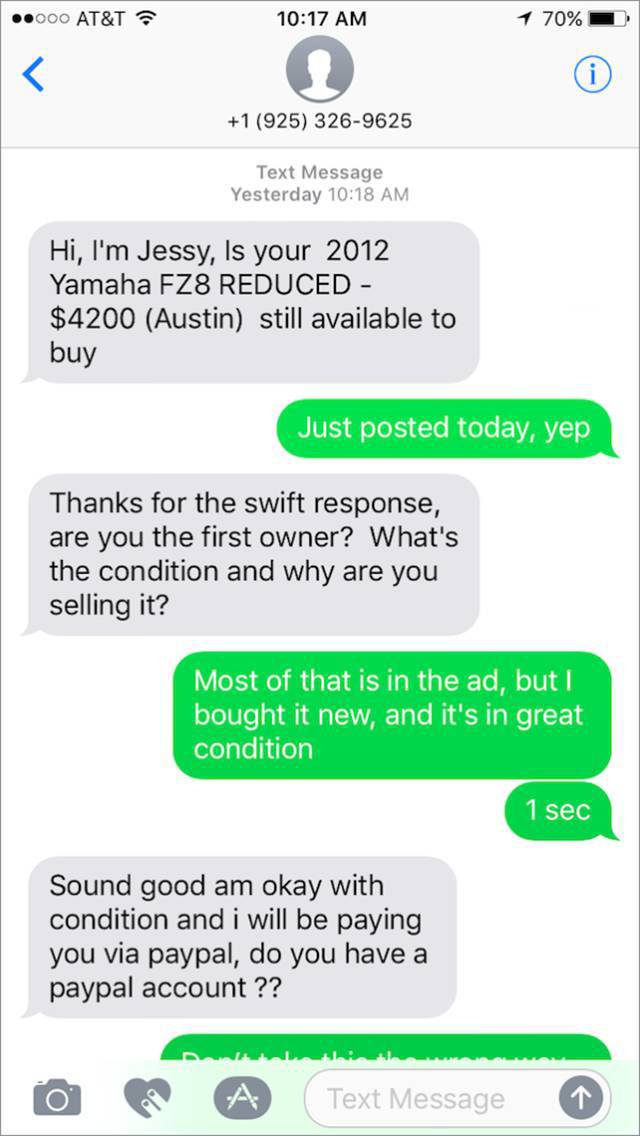 #2 He's in a hurry to get the account details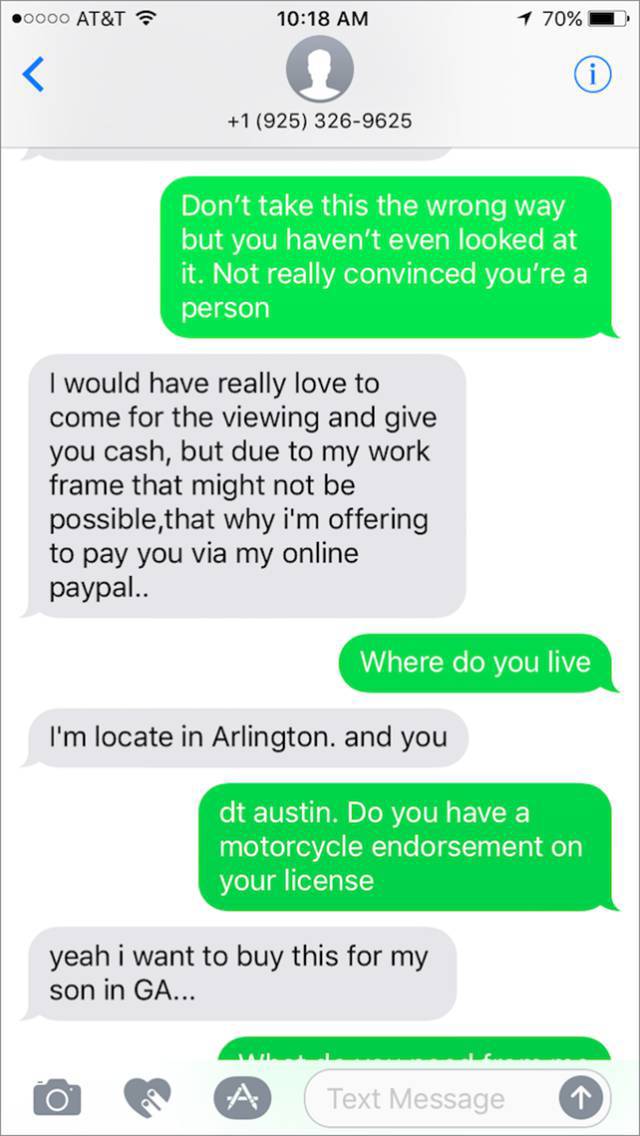 #3 Aww! He pretends to be poor at English!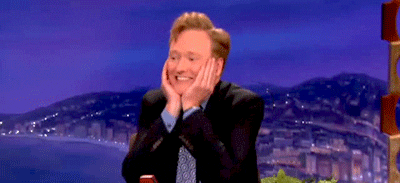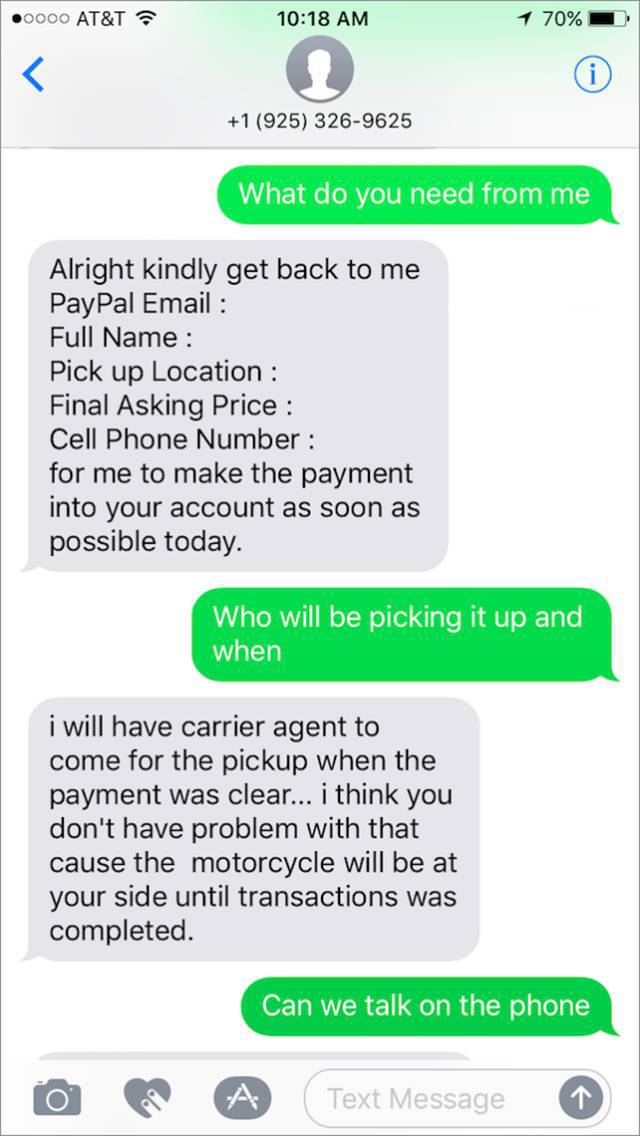 #4 The scammer refuses to meet and even talk on the phone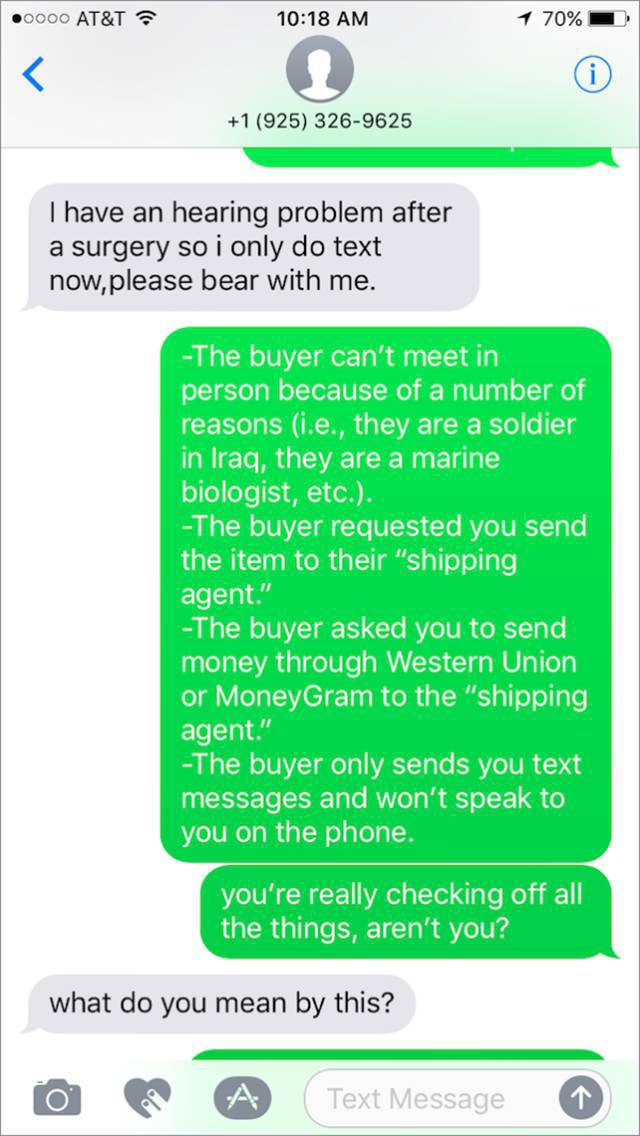 #5 He's trying some ill tricks of bargaining and fooling people!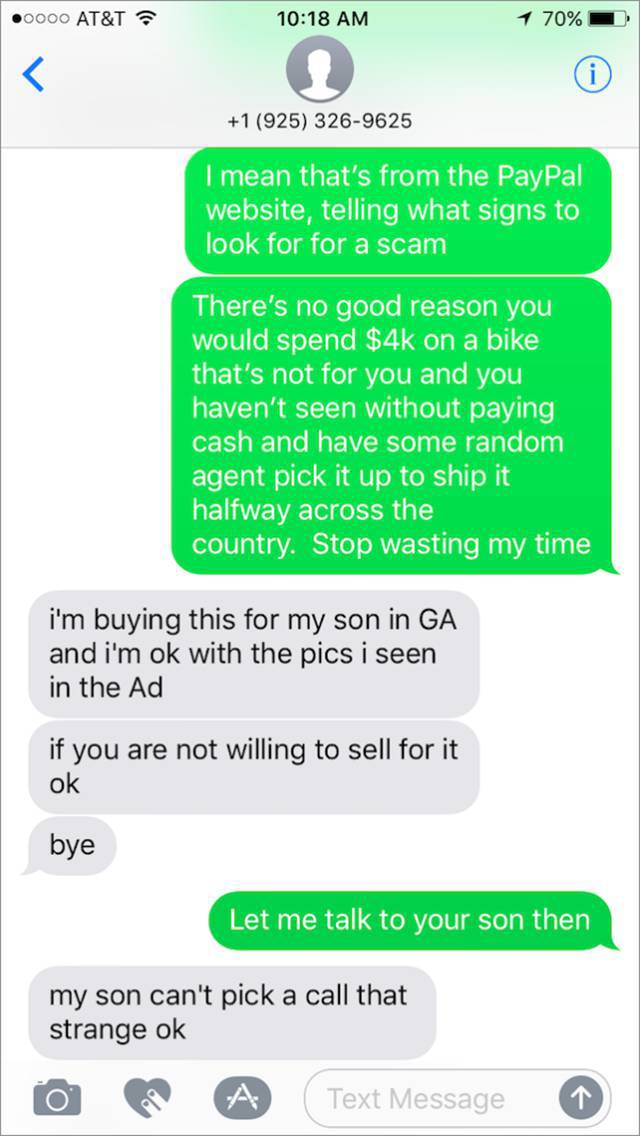 #6 Oh, he has an offer for the seller!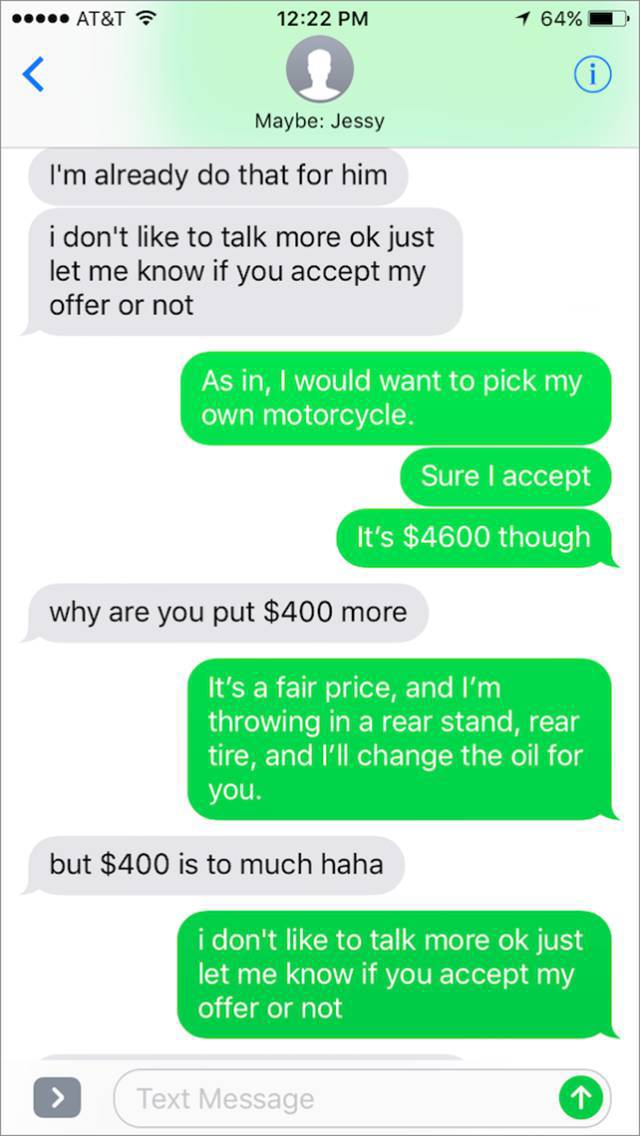 #7 The man is now alert and starts his tricks to fool the scammer!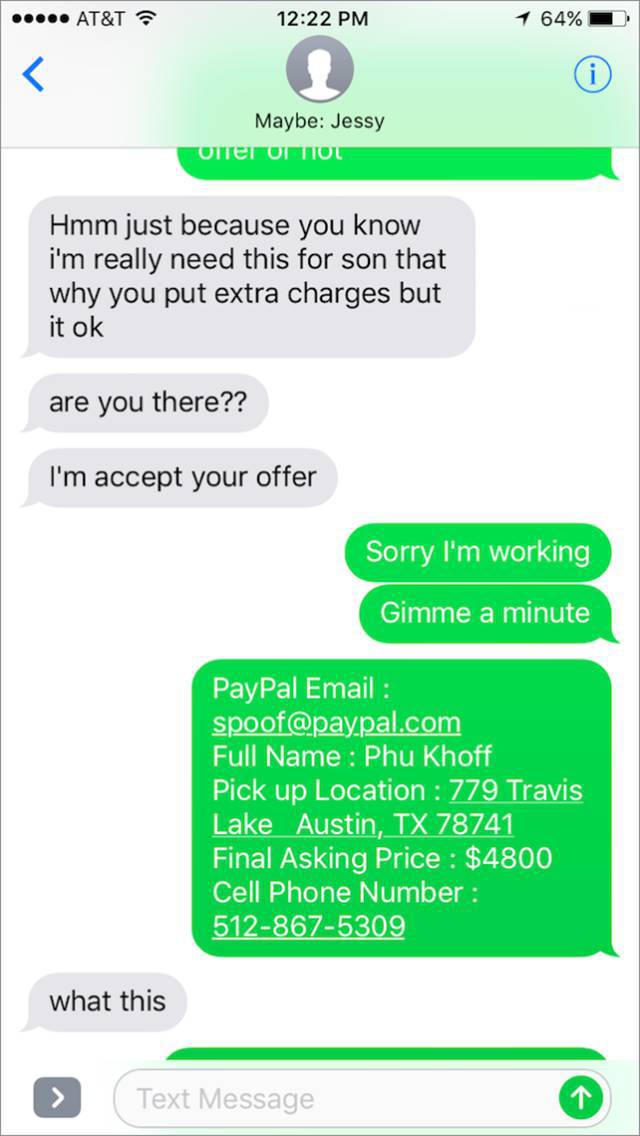 #8 The man does not provide the real details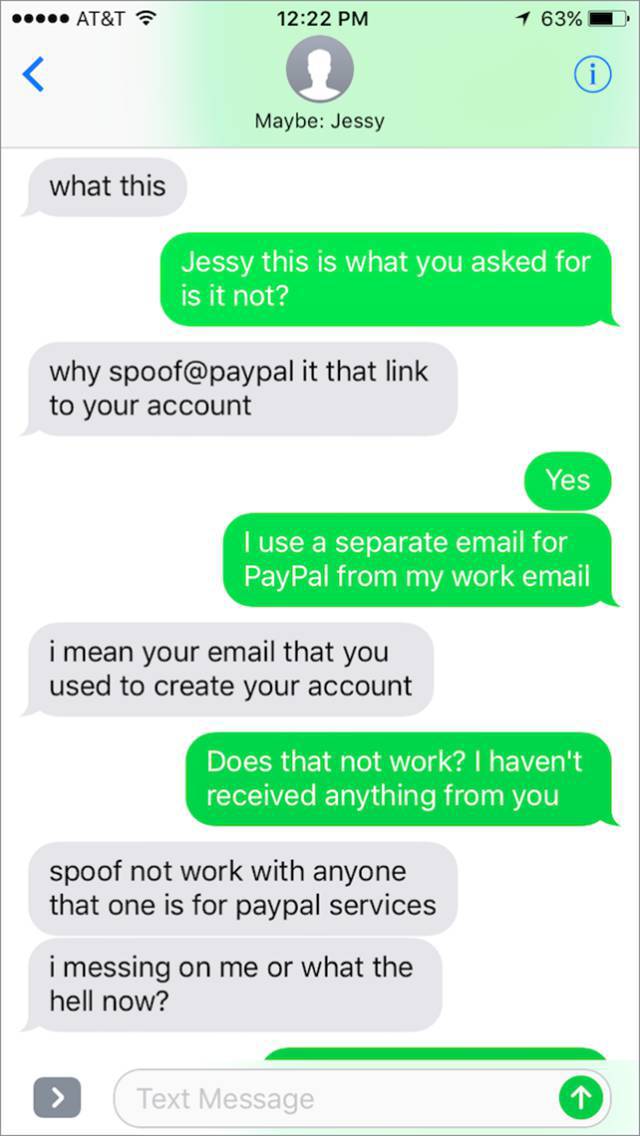 #9 Being from GA, he does not know about Venmo! You scammy scammer!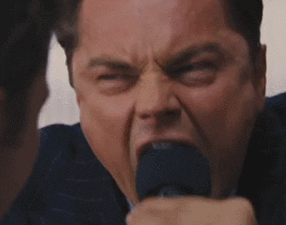 #10 The fact is he does not want to use any other platform.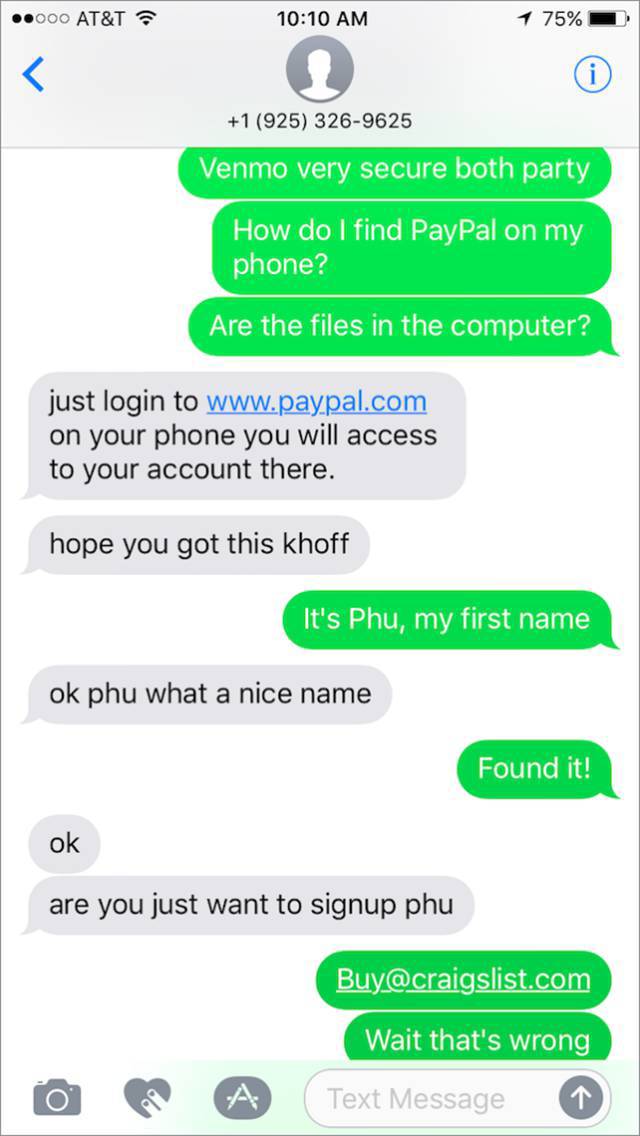 #11 He pretends not to be interested in the deal anymore!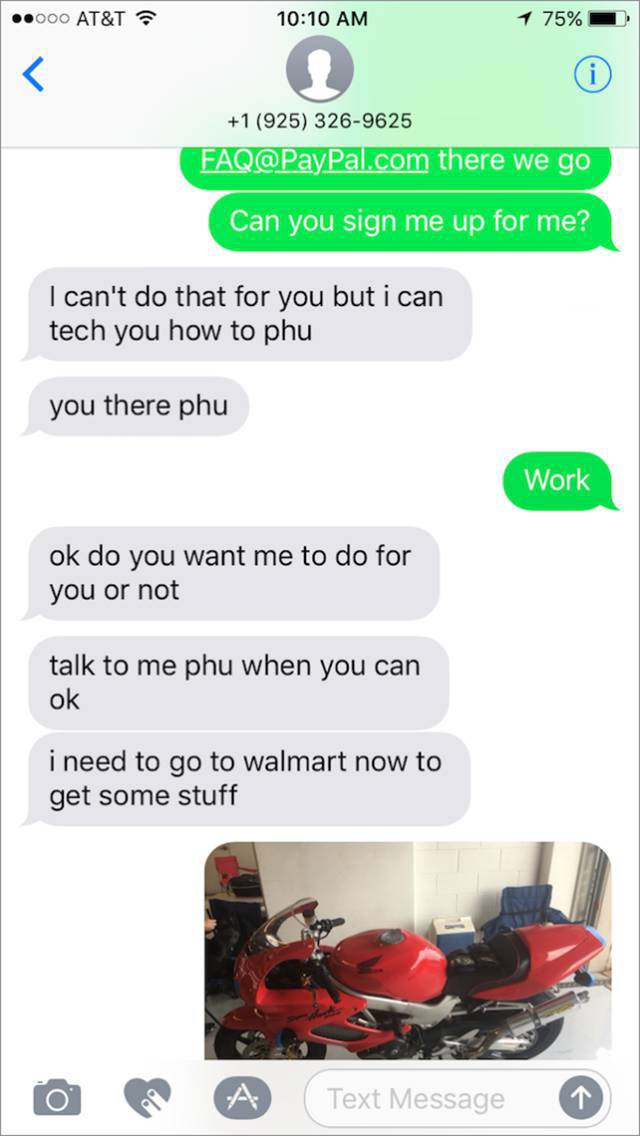 #12 Huge applause for the seller who's tricking the scammer in the best possible way!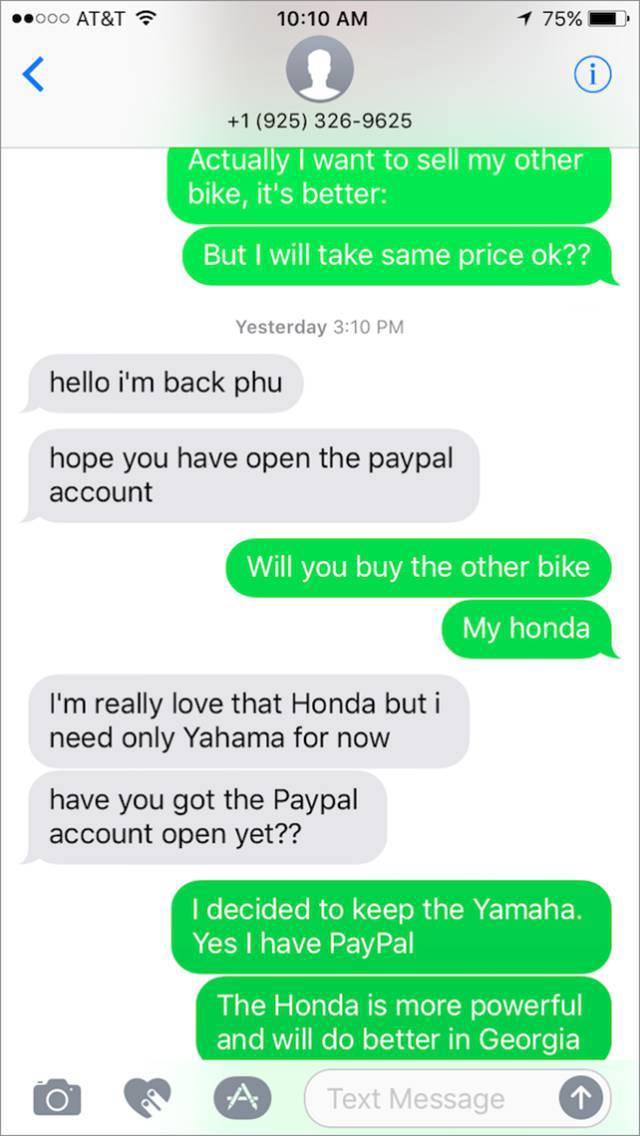 #13 He's even ready to pay the extra amount!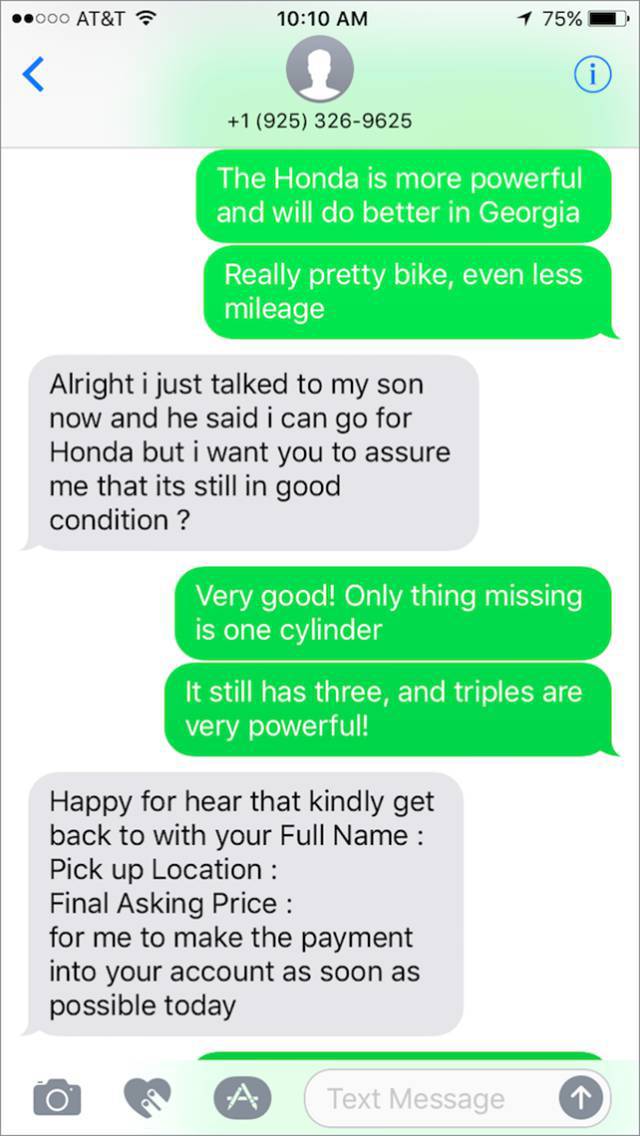 #14 He again asked for the details and the man shares the fake details again!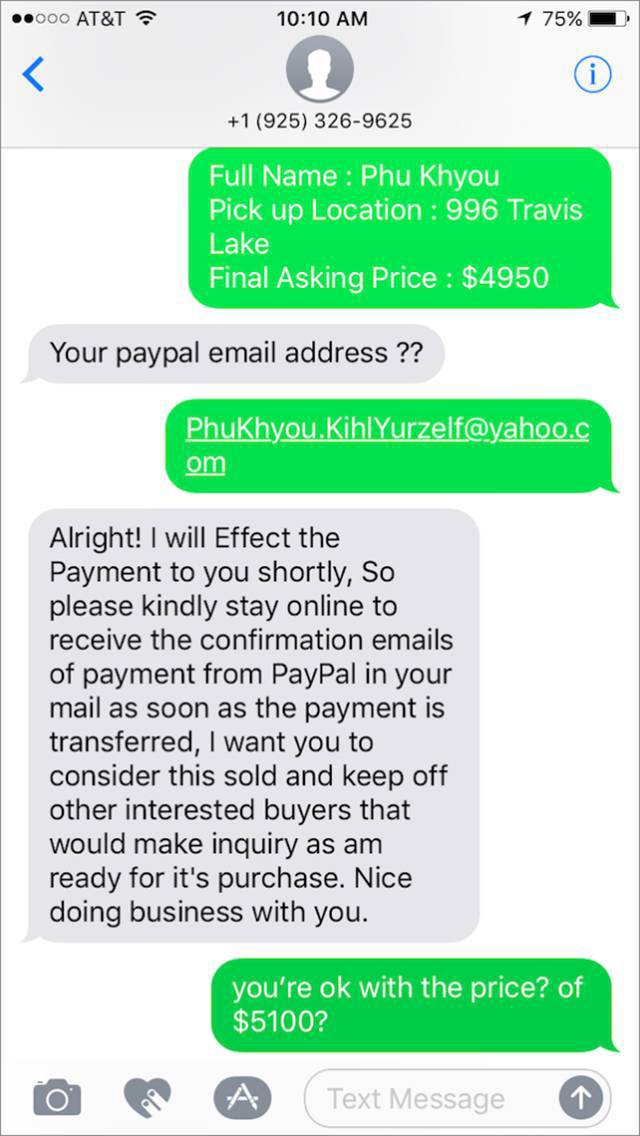 #15 Now, the clever man asks for the scammer's Paypal details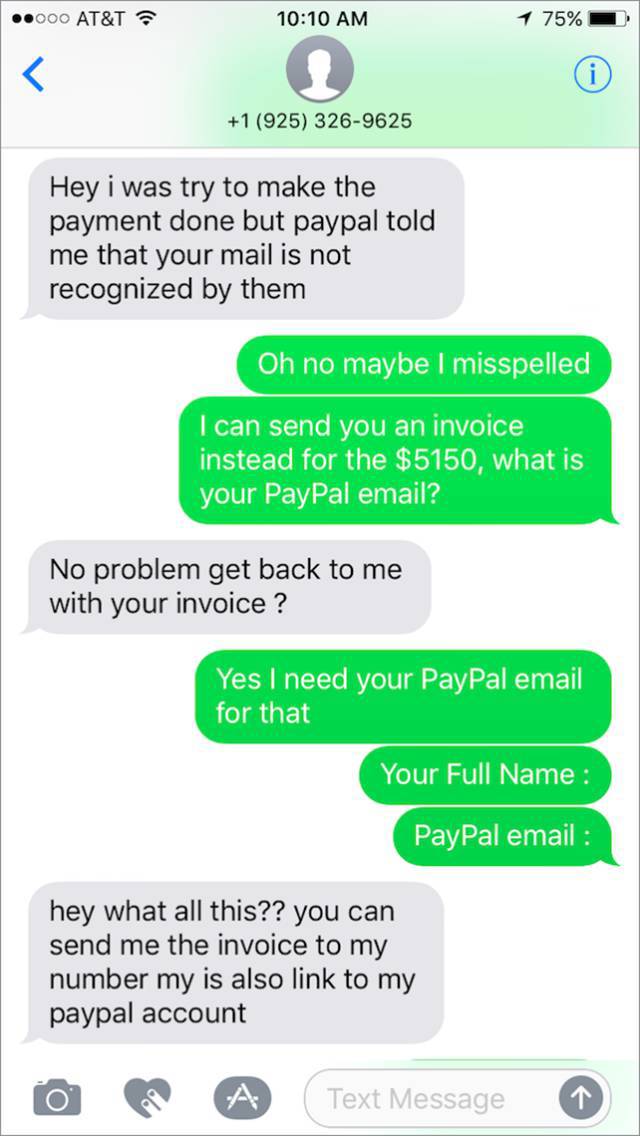 #16 The seller continues to increase the price!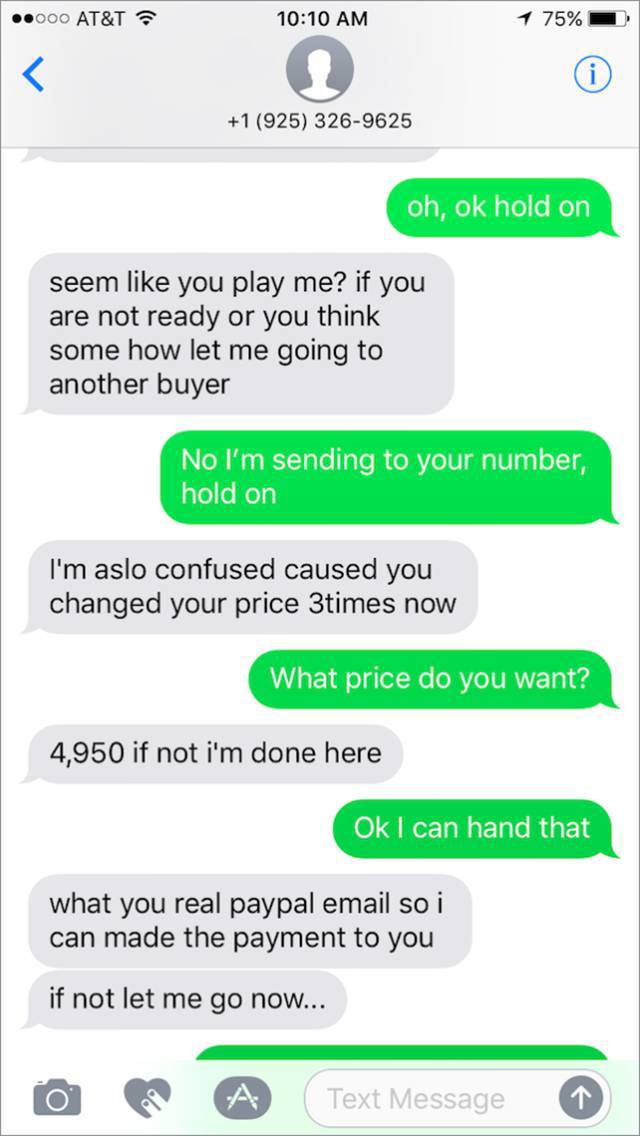 #17 And the scammer does not want to pay in cash!
#18 Aww! The scammer is trapped with the wrong dude for sure!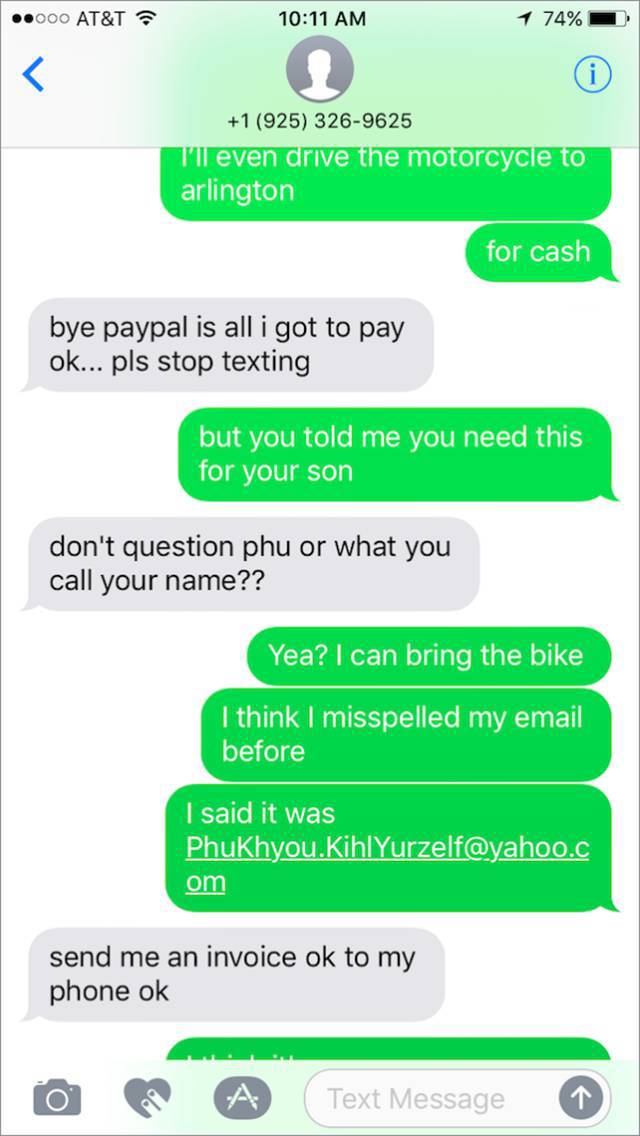 #19 Though, he still wants the Paypal Email anyhow!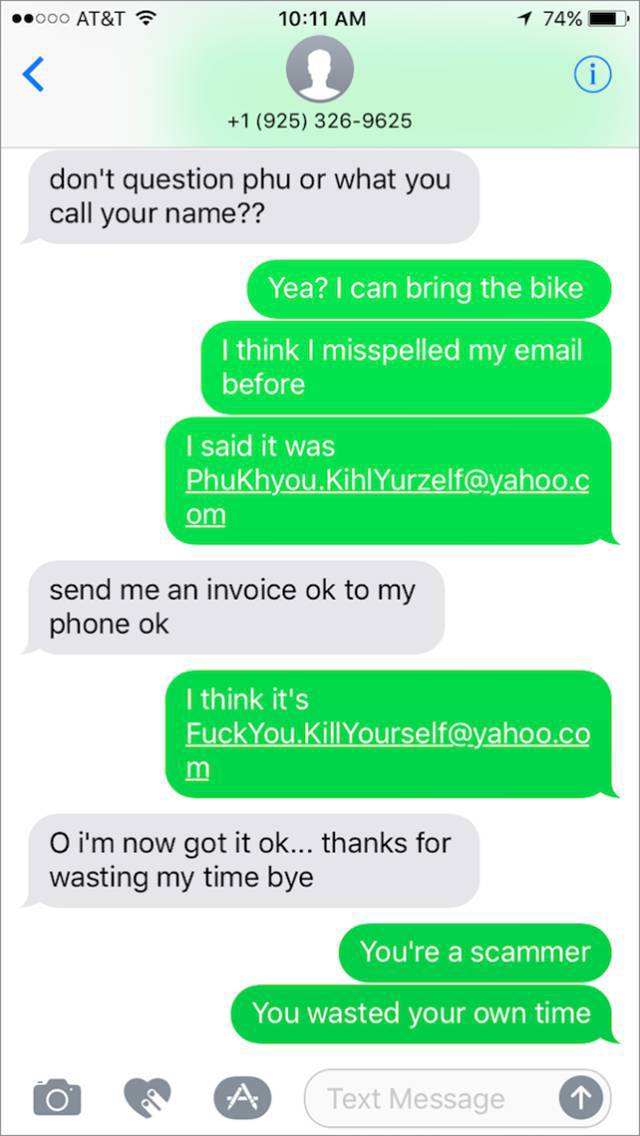 But unfortunately, he was in the end game! Haha!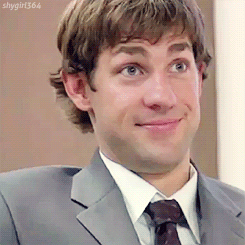 So, we are glad that you took out so much time to read all those convos. Because these will definitely help you identify a scammer if you get in touch with one. Thus, if you also love online shopping and selling, we would highly recommend you beware and take the right decisions before you spend your hard-earned money. Stay happy and safe! And if you have had any experiences like these, do share them with us in the comments section below.