The Boston Celtics' guard Malcolm Brogdon is likely to get traded to the Brooklyn Nets this offseason. The Celtics parted ways with Marcus Smart this offseason, and now, if they want to trade off Malcolm as well, they would hope for Derrick White and Payton Pritchard to perform well. The Celtics know that they have the players they need for contention.
The Celtics gave expensive contracts this summer, and now they need some space in the salary cap. They can dump the contract of Brogdon and get some players with cheaper contracts. It would help them in attaining some financial stability and would also increase their squad depth. The Nets have shown interest in the 30-year-old. Can they manage to sign him before the trade window ends? Here is all the information you need about the trade between the Boston Celtics and the Brooklyn Nets involving Malcolm Brogdon.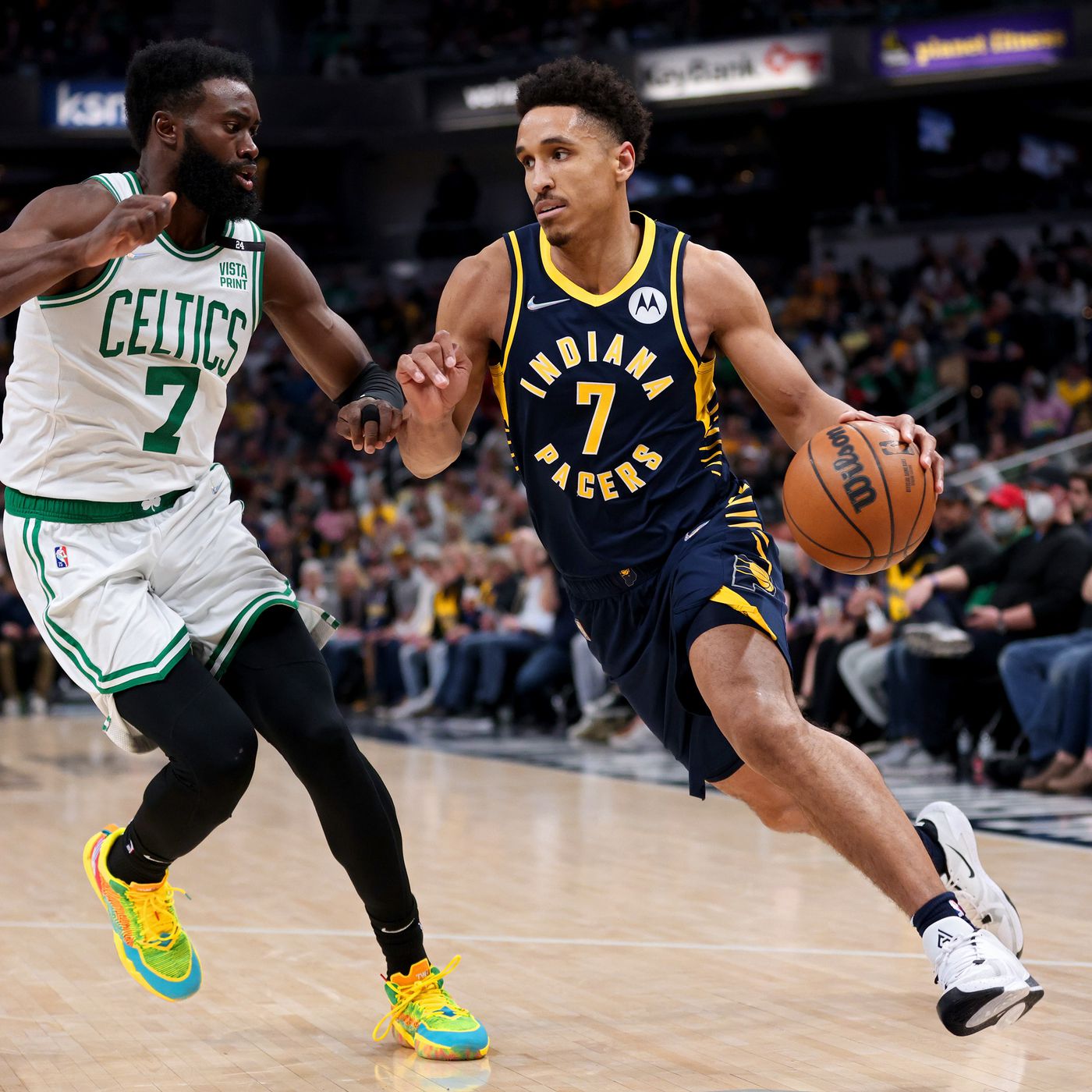 What would the Nets offer for Malcolm Brogdon?
The Nets are expected to offer Dorian Finney Smith and Royce O'Neale in exchange for the Celtics' #13. The player has some issues with his fitness and durability as well. The Celtics would like to get some return for their player before his value sinks further or he leaves for free.
Malcom Brogdon POSTERIZES LeBron and Kyrie in the same game 💀 pic.twitter.com/1KLUNEG2QN

— BrickMuse (@BrickMuse) September 5, 2023
How did Malcolm Brogdon perform last season?
The Virginia Cavaliers product played 67 games for the Celtics last season and averaged 14.9 points per game. He also managed to chart 3.7 assists and 4.2 rebounds per game while shooting 48.4 percent from the field and 44.4 percent from beyond the arc. The player is a brilliant shooter and any team would love to have him due to his ability to shoot 3-pointers.
Only nine of the most efficient shooters in NBA history are members of the exclusive 50-40-90 club:

🎯 Steve Nash (4x)
🎯 Larry Bird (2x)
🎯 Kevin Durant (2x)
🎯 Steph Curry
🎯 Malcolm Brogdon
🎯 Kyrie Irving
🎯 Reggie Miller
🎯 Dirk Nowitzki
🎯 Mark Price

Who's going to be the… pic.twitter.com/W241RF1F5F

— ClutchPoints (@ClutchPoints) August 15, 2023
Why would the Nets like to sign Malcolm Brogdon?
The Nets are surely impressed by the stats of the American guard. A change of environment might help the player perform better as well. The Nets would be delighted to have him for his shooting. The player was the Sixth Man of the Year last season.
Will the Nets be able to add Malcolm to their roster? How will the Celtics manage if their plan fails? We'll keep you updated.