The Boston Celtics' guard Malcolm Brogdon is likely to get acquired by the Miami Heat this offseason. The Heat wanted to sign a point guard, and they were linked with one of the best in the league, Damian Lillard. The Blazers' 33-year-old point guard had requested a move to the Heat at the beginning of the transfer window. But the Heat can not afford the package the Blazers want and that is why the deal fell apart. Now, they would be looking for an immediate solution for the same.
The Virginia Cavaliers product played 67 games for the Celtics last season and averaged 14.9 points, 3.7 assists, and 4.2 rebounds per game while shooting 48.4 percent from the field. The stats look impressive, but they are nowhere close to Lillard's, will the Heat settle for less now and try to land Damian letter? Here is all the information you need about the trade between the Miami Heat and the Boston Celtics involving Malcolm Brogdon.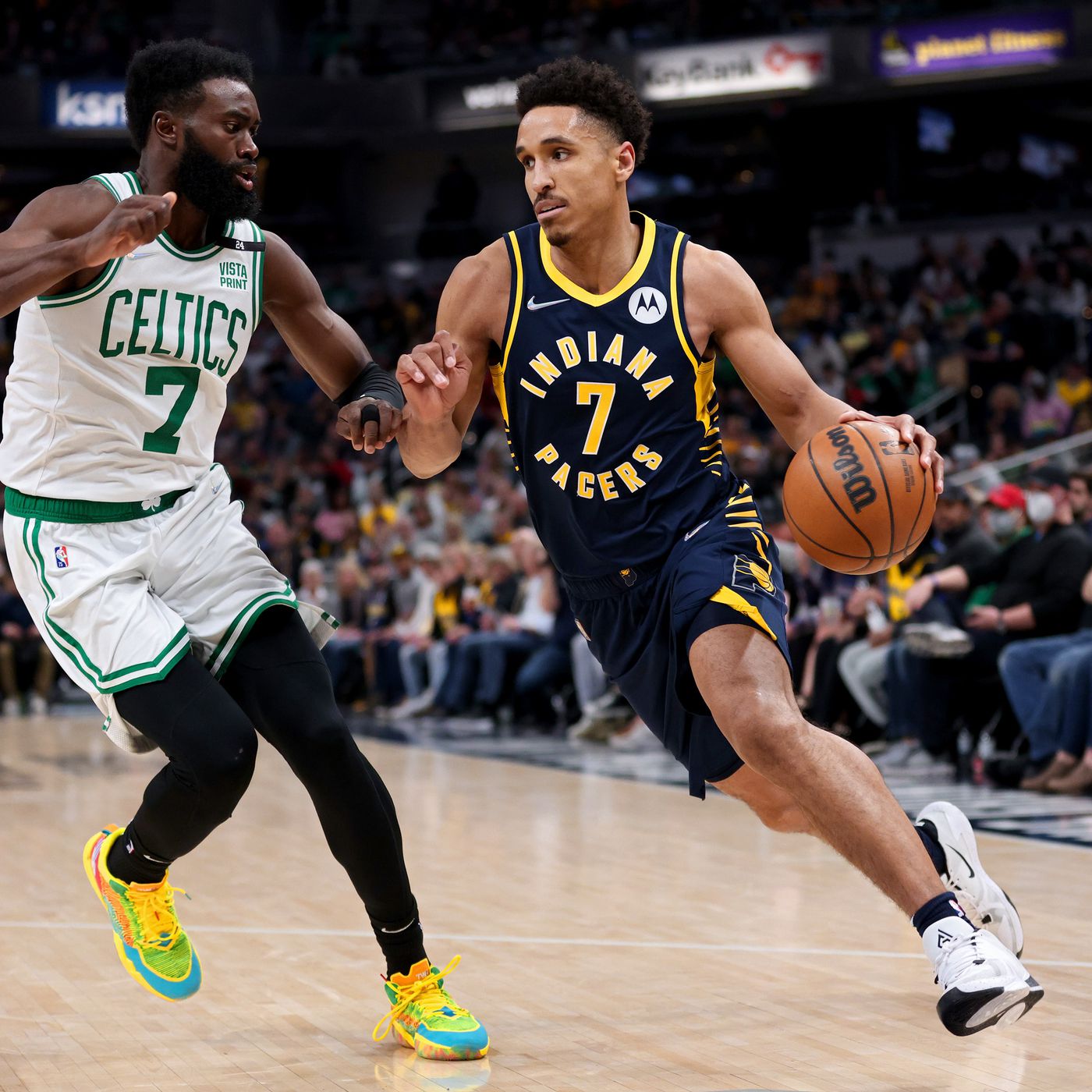 What would the Heat offer for Malcolm Brogdon?
The Heat are expected to offer Duncan Robinson and Caleb Martin in exchange for the Celtic's #13. The Heat were nearly sure that they would manage to land Damian since the player himself said that he would not show up for the training camp if he is not traded to the Heat. Will the Heat be able to move on and land someone else?
Malcom Brogdon POSTERIZES LeBron and Kyrie in the same game 💀 pic.twitter.com/1KLUNEG2QN

— BrickMuse (@BrickMuse) September 5, 2023
Why would the Heat like to sign Malcolm Brogdon?
When you don't get what you desire you look for alternatives and that is what the Heat are doing here. Malcolm is a brilliant player, and if he manages to stay on the court, he would be a great addition to the Heat roster.
Only nine of the most efficient shooters in NBA history are members of the exclusive 50-40-90 club:

🎯 Steve Nash (4x)
🎯 Larry Bird (2x)
🎯 Kevin Durant (2x)
🎯 Steph Curry
🎯 Malcolm Brogdon
🎯 Kyrie Irving
🎯 Reggie Miller
🎯 Dirk Nowitzki
🎯 Mark Price

Who's going to be the… pic.twitter.com/W241RF1F5F

— ClutchPoints (@ClutchPoints) August 15, 2023
Why would the Celtics trade-off Malcolm Brogdon?
The Celtics already have the players they think they need for contention. If they trade off the 30-year-old American professional, they would only be increasing their squad depth. Both the players they are going to get are decent and would make the Celtic's bench better.
Will the Heat sign Damian Lillard somehow? And if not, how will Malcolm perform for them? We'll keep you updated.