You have waited all your life for your wedding day. With high hopes, you think everything should be perfect and the day becomes most memorable for you and your guests.
That's why makeup artist Arber Bytqi got your back for your wedding day. If you want a dreamy transformation on your special day, this guy is a genius. His work is magical and you'll see right now why it justifies every bit of praise.
Arber specializes in bridal makeup.
View this post on Instagram
He's is an MUA and beauty influencer with a huge following — 416,000 strong on Instagram. His primary focus is making a bride's wedding day as special as it can be.
They turn into princesses right there in his studio!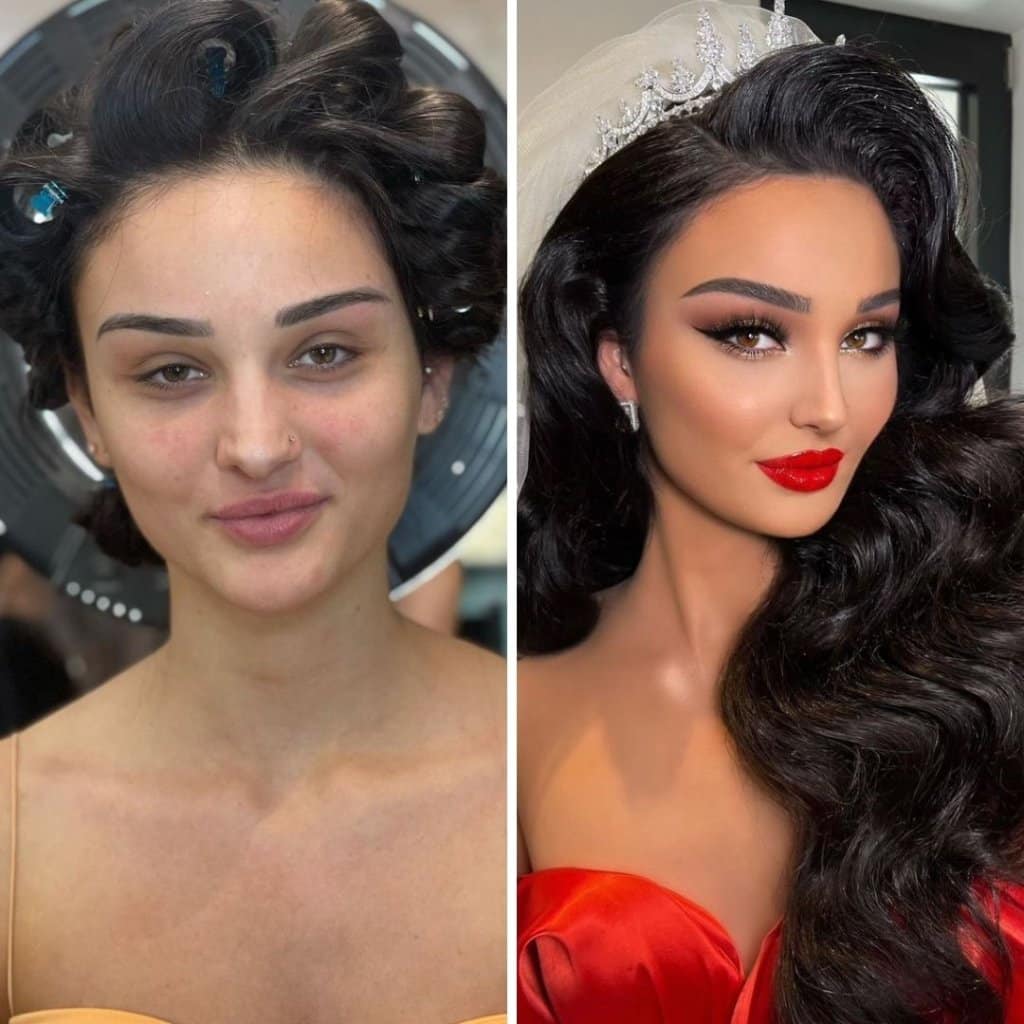 The bride just glows in this look. The combination of a bright red lip and purple eyeshadow is so satisfying.
His brides aren't afraid to experiment with trends, either.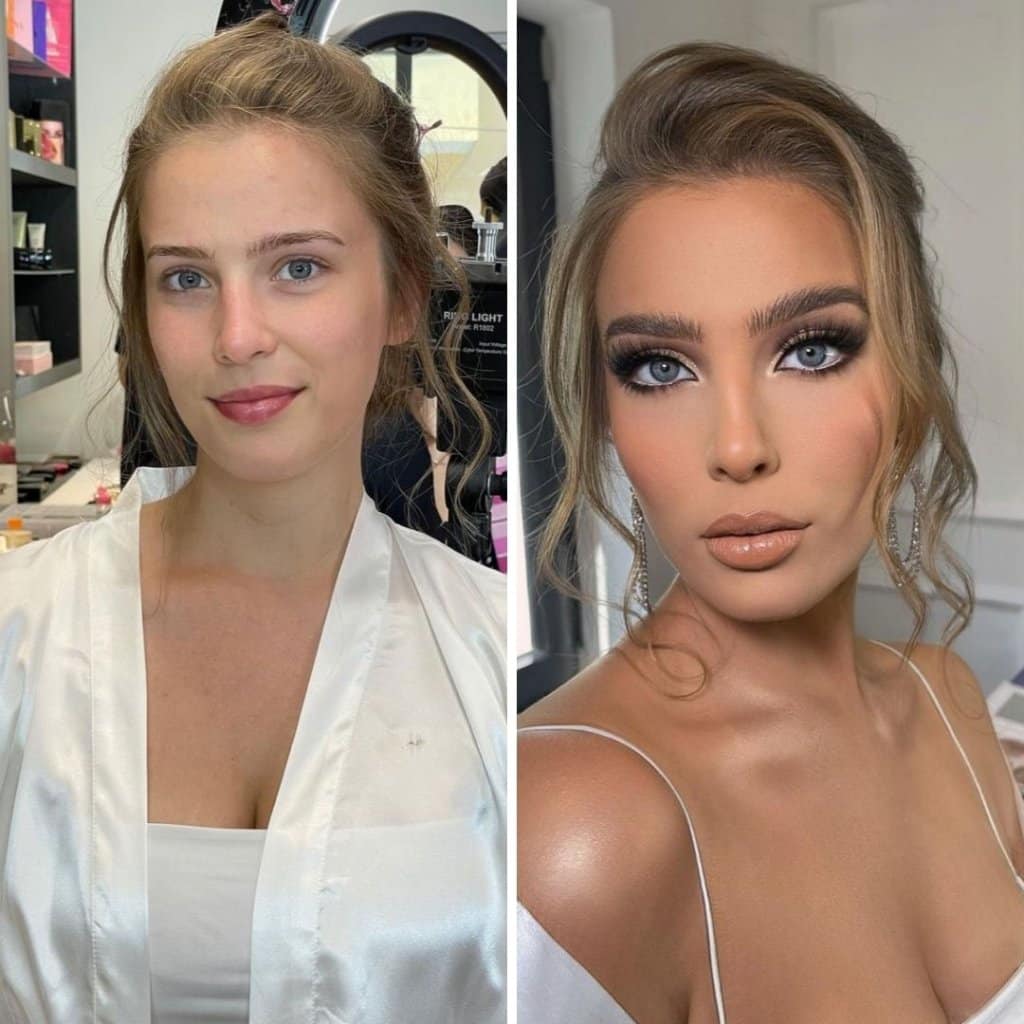 There is nothing that you possibly can't do with makeup. This beautiful bride loos fabulous in a natural nude makeup.
He can turn anyone into a princess for a day.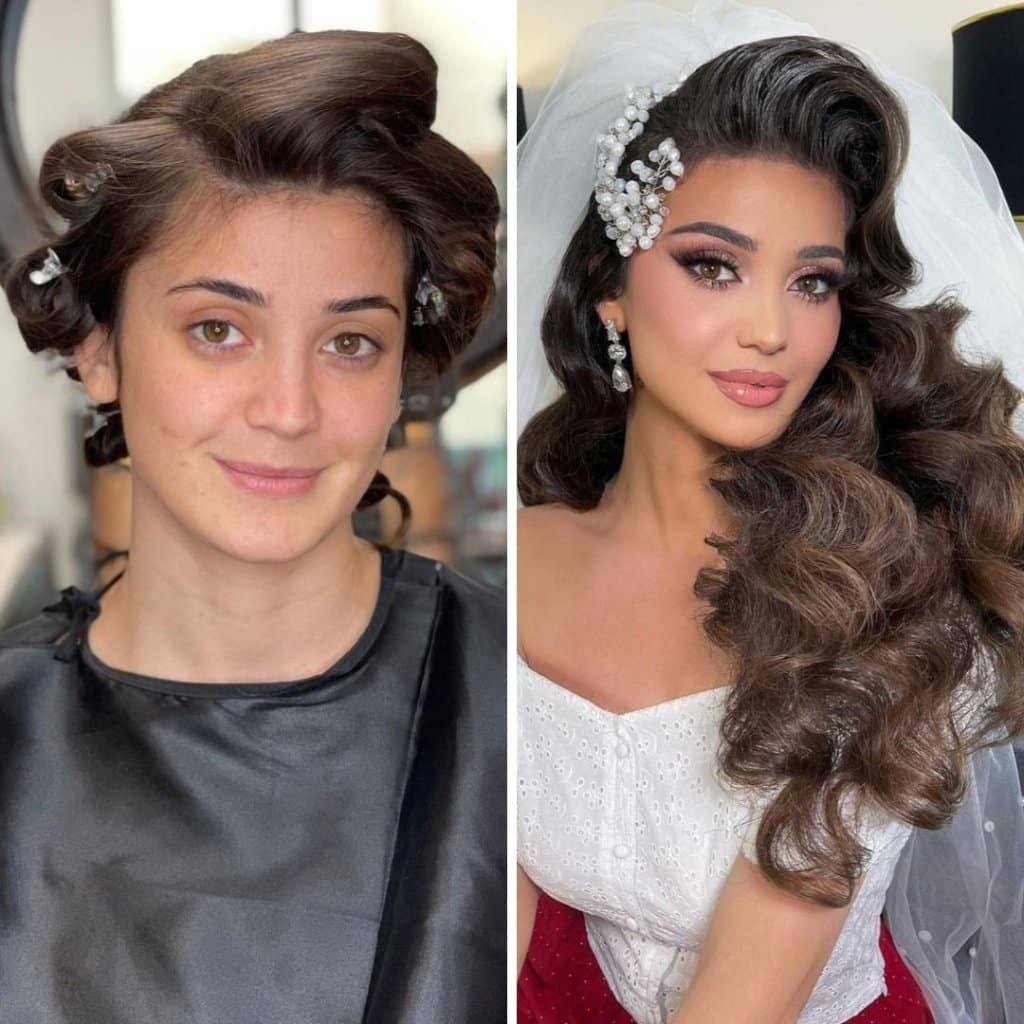 (But all his brides are princesses every day, let's not lie.)
The soft glam look justifies the bride's natural beauty in this one. Keeping it subtle with a neutral lip colour, but on contrary highlighting her natural is a perfect final touch.
I'm so blown away by how he does each bride's eyes.
The dark eyeshadow and matte liquid lipstick is a rightful combo to make the eye look brighter while keeping the overall makeup gentle.
Ladies with naturally beautiful brows have the next level. And I truly love home some makeup artists do not try to fix it, and let the feature shine on the face.
A bold red lip is always a good idea.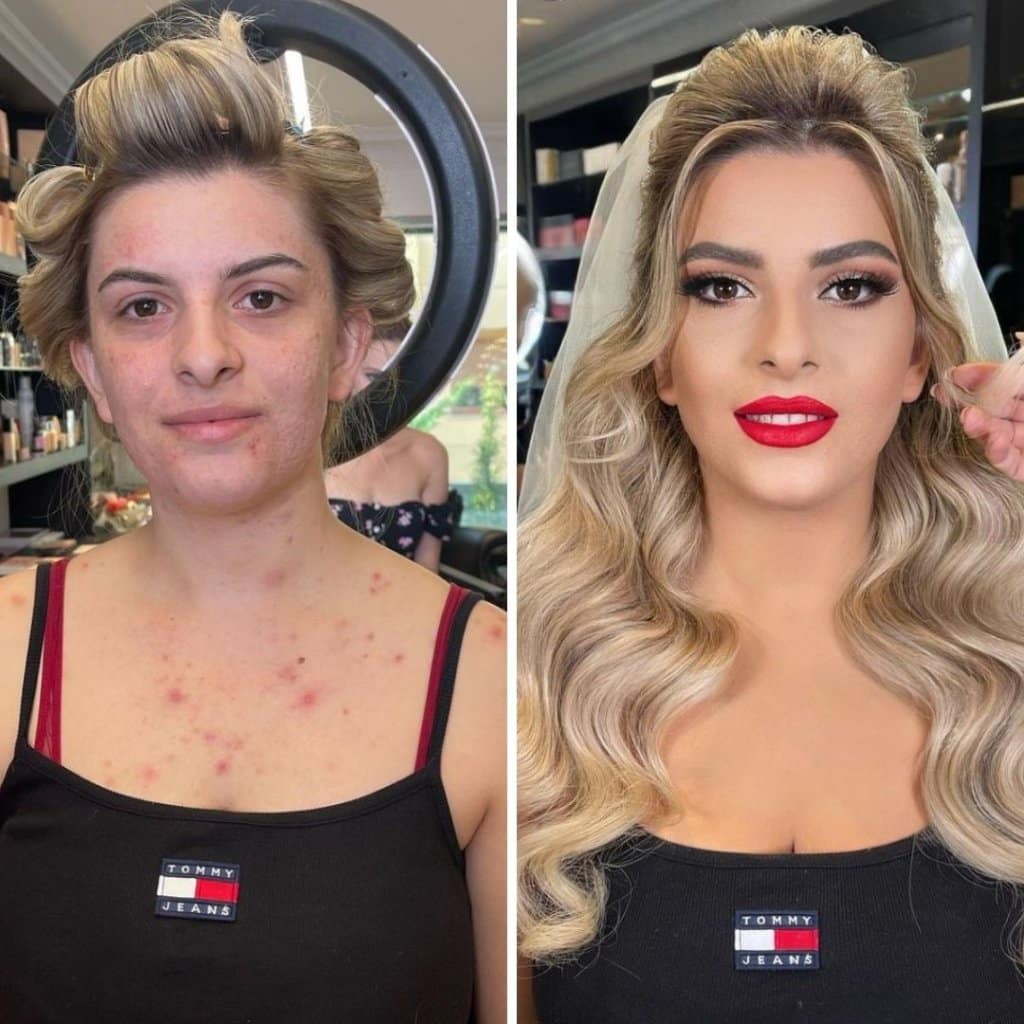 This guy can cover up face acne and knows to work on skin makeup as well.
This look has hidden rhinestones.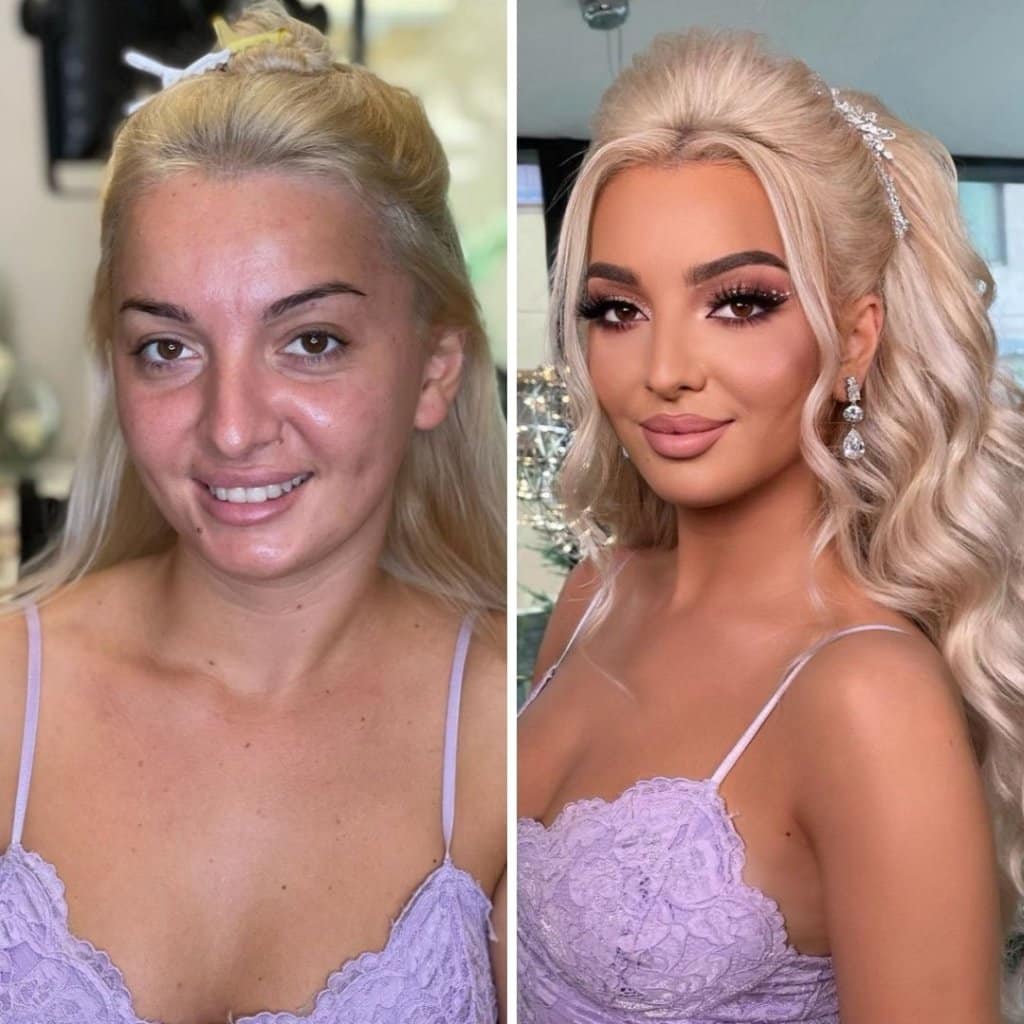 I am totally drooling over this look. LOVE, LOVE, LOVE it!!!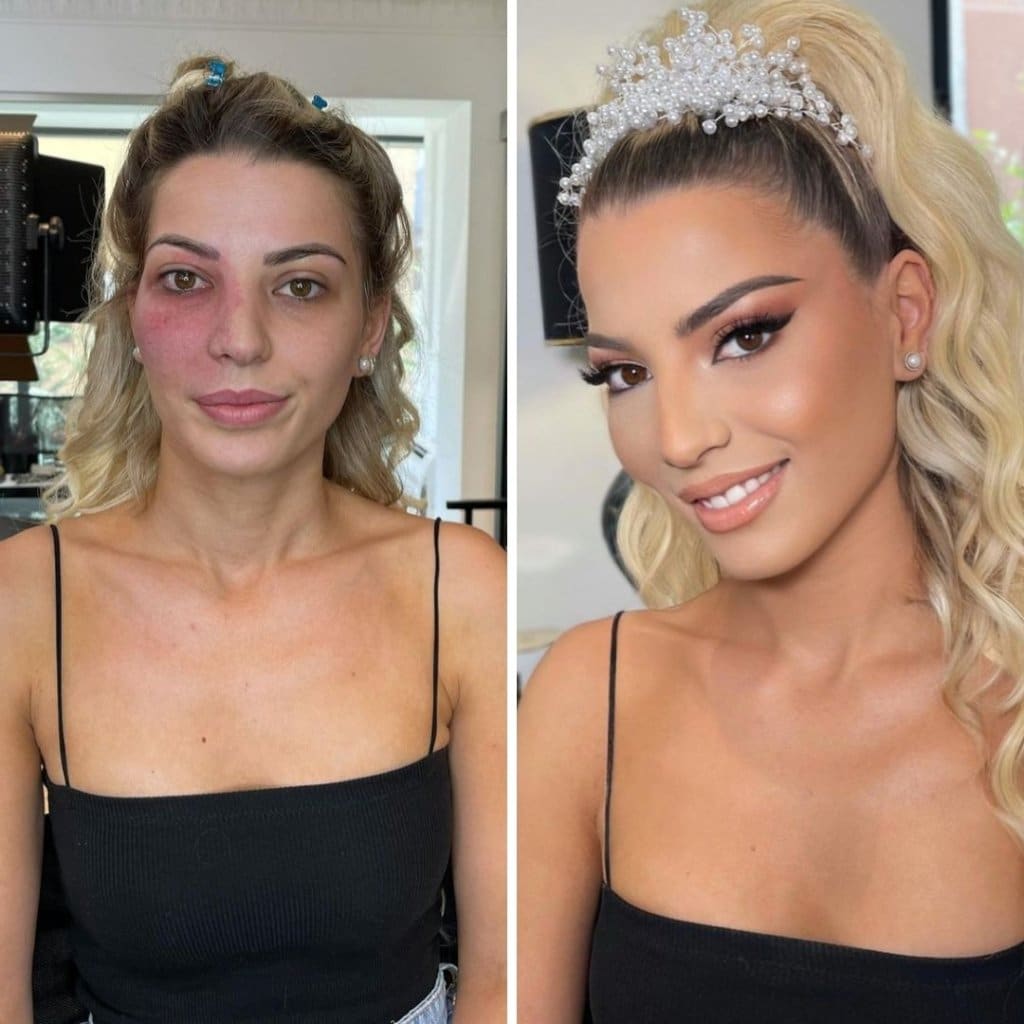 Green concealer cancels out red — a pro tip to remember!
skin pigmentation is a common problem, but choosing a good colour corrector can change the game.
I love that he doesn't shy away from bold lips.
View this post on Instagram
Arber's brides are fun because besides choosing a neutral lip, they also like to jazz their look with a bright poping red.
His brow work can't go unappreciated here.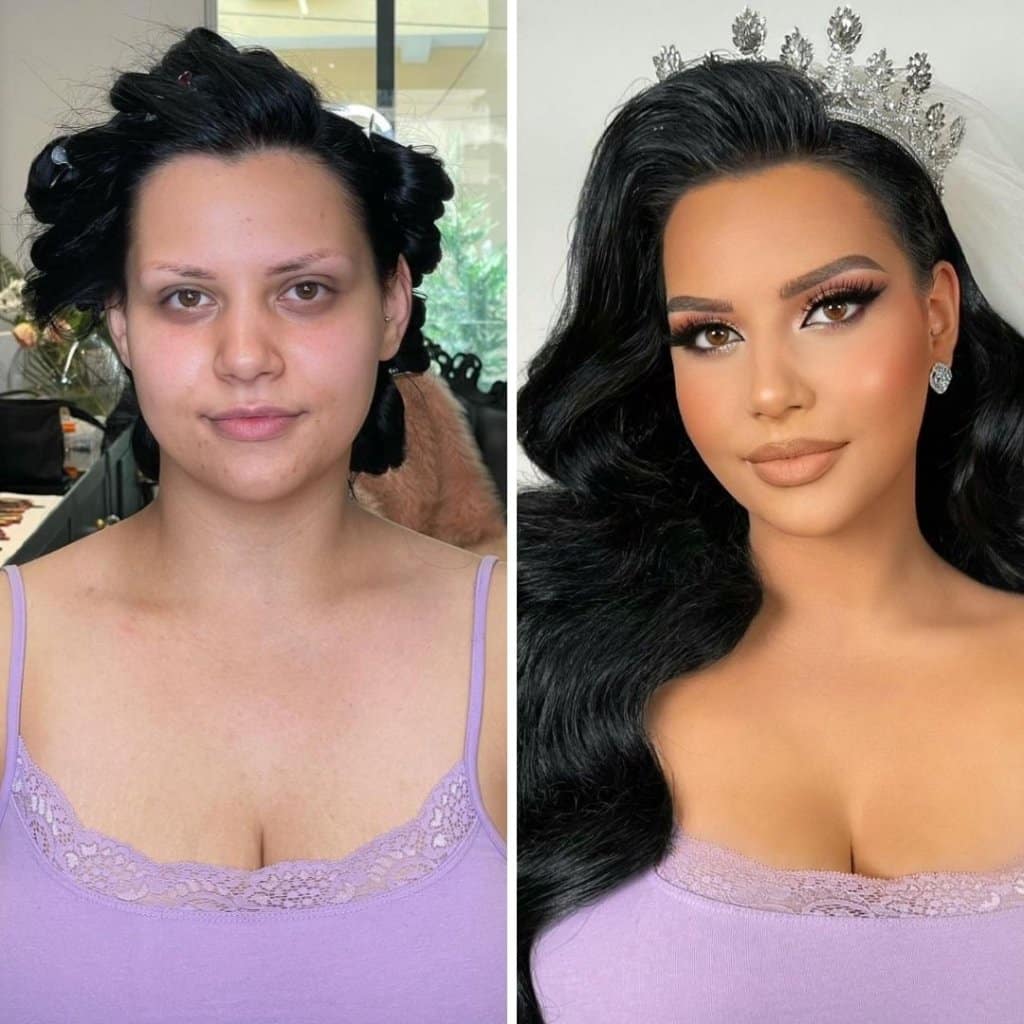 Brows, brows and brows, he nails it every time. Not many can define eyebrows with such grace.
Each bride shines with her chosen look.
View this post on Instagram
Not only the makeup game is on point. But just take a moment to appreciate the hairdo.
Looking through these transformations really made me think.
View this post on Instagram
All this while I did love what the artist has created. But I couldn't help and notice that he does edit his pictures a little bit.
What do you think about that?
View this post on Instagram
What do you guys think about the transformation? Can you create such stunning makeup looks? SHare your pictures and thought with us in the comment section.