MacBook Pro 2019 has gotten mixed reviews after its recent launch. But everyone in the market seems to agree on the fact that the Apple devices are facing issues with its butterfly keyboards.
Even though it could be early to judge the keyboard of MacBook Pro 2019 but it's likely to face the keyboard issues similar to its predecessor. We assume that it would happen because reports hint that Apple has used the same key switches which were used in the older models.
Do I actually enjoy adding random double spaces between words or do I just own a MacBook Pro with a butterfly keyboard?

*Tweet typed on a MacBook Pro with butterfly a keyboard.

— ⒹⒶⓃⒾⒺⓁ ⒸⓊⓇⒶ (@TheDanielCura) July 24, 2019
The free repairs that Apple has done in the past might look like a good gesture. However, experts think that it Cupertino tech giant is offering free repairs to avoid lawsuits.
The chronic case of faulty MacBook Keyboards
Apple inducted the now controversial butterfly key switches in MacBook and MacBook Pro lineup years back. Many claims that it is the worst design choice made by Apple in its history.
MacBook Pro 2019 is eligible for a free keyboard repair
Apple has done several recalls to fix the keyboards in these devices for free. According to the reports, Apple has used the same key switches, which makes it prone to the similar failures we have seen in the past.
Saw my first MacBook Pro Butterfly keyboard failure in the org. Space Bar on a ~4mo old machine, and one of only 4 Buttery MBP's we own.

— John Lesica (@jlesica) July 24, 2019
Apple has made it clear that MacBook Pro 2019 is eligible for free repairs when it comes to the keyboard.
MacBook Pro 2019 might be the last one with keyboard issues
According to the rumors, MacBook Pro 2019 might be the last Apple device to use the problematic butterfly switches.
Apple Insider and analyst Ming-Chi Kuo claimed that MacBook Pro 2020 would use a more durable and reliable scissor keyboard.
The butterfly keys are the only reason I still use an older MacBook Pro 💻 and why my next Mac upgrade will probably be an iMac 🖥, even though I like the portability of the MacBook 💻.
It's just like what @UnboxTherapy said "the keyboard just ruins the entire experience." True! pic.twitter.com/lZNlAKt76N

— 🄹🄾🅂🄷 🄼🄰🅃🅃🄸🄽🅂🄾🄽 (@MattinsonJoshua) July 25, 2019
Final Thought: Should you wait for MacBook 2020?
If you have not bought the MacBook Pro 2019, then we would advise you not to do so.
I think the 2019 butterfly keyboard is great. Do you like the 2019 butterfly keyboard on MacBook Pro and MacBook Air? #MacBookPro #MacBookAir #Apple @apple

— Jarle Klausen (@sirjarllife) July 20, 2019
The scissor keyboard on 2020 MacBook variant will save your time and money you would need to put if you buy the 2019 variant.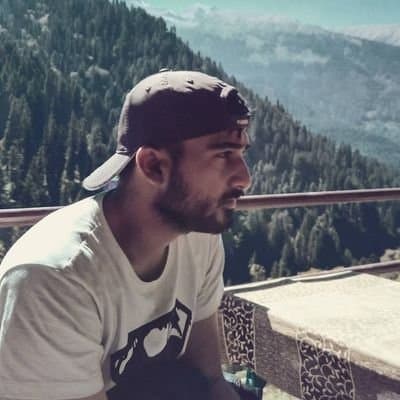 A journalist passionate about entertainment, pop culture, anime, gaming, and celebrity news: with years of experience in writing and reporting, I love to delve deep into the latest trends, information, and controversies surrounding entertainment and celebrity culture. Whether you're a die-hard gamer, an anime fanatic, or love to keep up with the latest celebrity news, I've got you covered.