Have you ever wondered that how much you could do with your iPad if it was running by macOS?
Now, you can use your iPad Pro as a display by adding Luna Display dongle, a product of Astropad. This small red dongle turns your imagination into reality. Luna Display looks like a small dongle and helps you to connect your MacBook with your iPad. A key advantage is that this connection is completely wireless.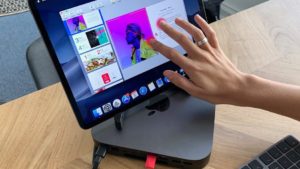 By this way, you can convert your iPad tablet into a second monitor for your MacBook. Earlier, Luna Display was not used as a primary display – this is because it could be paired only with MacBooks that is equipped with a display option. But then, the Mac Mini doesn't have a display with it; hence, it serves as the perfect device to test the iPad Pro – as the main display.
Once you've plugged in the Luna Display Dongle with your Mac Mini, then it would be easy for you to open the Luna Display application on your iPad Pro. If this is done, an output in form of a video is transferred from Mac Mini to your iPad and this happens over a WiFi. To make it simple, the macOS is not running on your iPad but acts as a Display.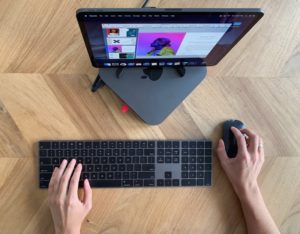 An important feature about the Luna Display is, the macOS display is simply pushed to the iPad with the help of a simple application. Also, this dongle can be a perfect option for your Mac Mini. This new touchscreen feature could make your friends with MacBook feel jealous.
Using iPad Pro with Luna Display's dongle makes it look like an entirely new product, says Astropad Team. Also, this setup which is a combination of both MacBook, as well as an iPad, makes the best outcome.
Source 1: www.macrumors.com
Source 2: www.slashgear.com
I am an amateur content writer, who is currently pursuing a Masters in Finance from ICFAI Business School. In this highly volatile Business Market, I find no better way to keep myself updated than to write about it and reflect my own thoughts as words.