What if you encounter a flat tire on a strange road and a celebrity offers you help? Sounds like a dream, right? But it really happened with a lady who was stuck on the side of the road in Columbia, Tennesse. At that time, Luke Bryan was passing from the same road and then offered help.
Scroll down to know more about this story.
I mean truly, who isn't a Luke Bryan fan?! There is no stopping my toe from tapping when his songs come on the radio.
Who can forget the time he reached out to fan Emma Lookatch after her plans to meet him were canceled due to the pandemic?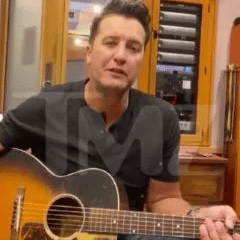 Now, Luke is making our hearts swell again after helping a mom who was stranded on the side of the road.
View this post on Instagram
"When my tire blows in a curve in small town TN who stops to change my tire? Luke Bryan! My life is made," the text overlay of the video read.
View this post on Instagram