The Los Angeles Lakers are expected to make some changes to their roster after their defeat to the Denver Nuggets in the Western Conference finals last season. They know that they are not going to enjoy the company of LeBron James for very long now, and before he retires, they would like to win another title with them.
James and Davis have been great for them, but some changes in the supporting cast are on the cards. Here, we look at three free agents that the Los Angeles Lakers can acquire this offseason.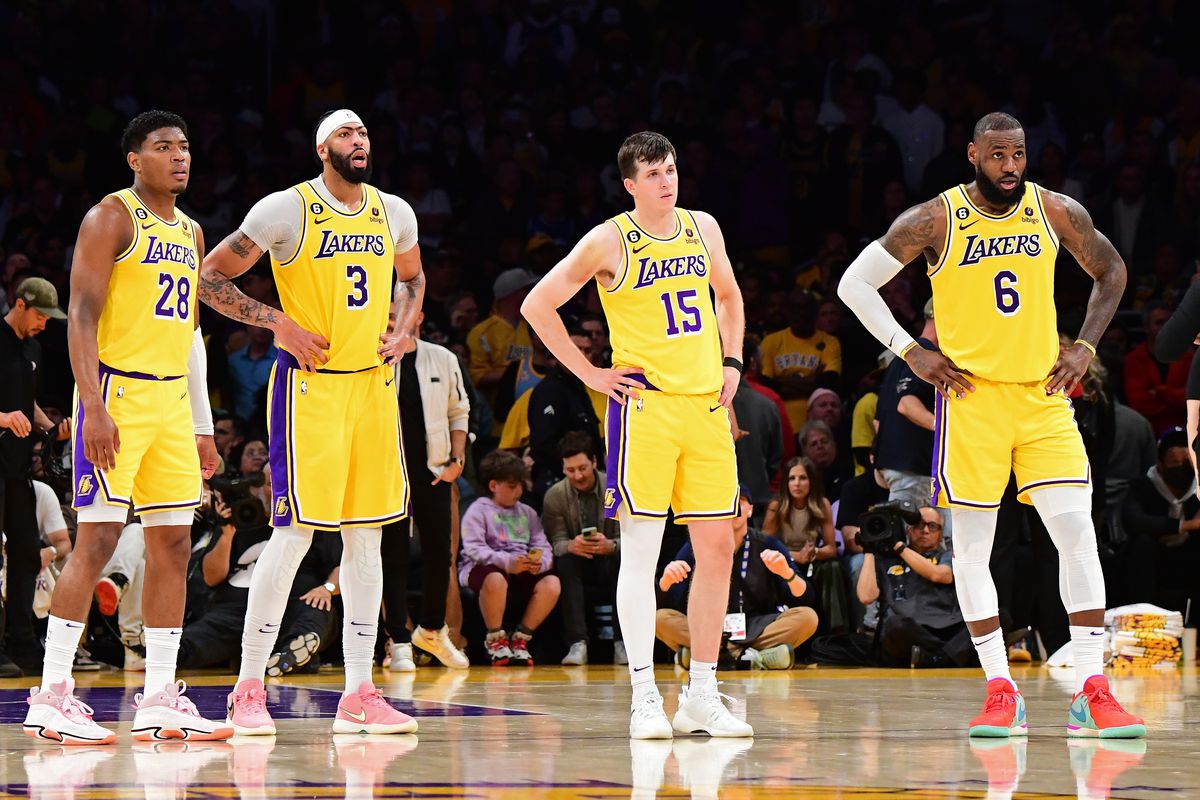 Timberwolves' Austin Rivers to the Los Angeles Lakers
The 31-year-old Austin made 52 appearances for the Timberwolves last season and averaged 4.9 points, 1.4 assists, and 1.6 rebounds per game while shooting 35 percent from beyond the arc. The Lakers have struggled a bit at shooting, and signing the American guard can fix that for them. He is a great shot creator and would mentor the youngsters very well. The player is a former teammate of some Lakers' players as well.
23 days until Lakers preseason 🗣 pic.twitter.com/wQGwvvIRX3

— Los Angeles Lakers (@Lakers) September 14, 2023
Suns' Bismack Biyombo to the Los Angeles Lakers
If the previous trade helps the Lakers at shooting, this one will help them strengthen their defense. The Suns' center is great at blocking and averaged 1.4 blocks per game in the 61 games he played for the Suns last season. He also had 4.3 points, 0.9 assists and 4.3 rebounds per game while shooting 57.8 percent from the field. He will be a great backup for Davis if the Lakers sign him.
2023-24 Los Angeles Lakers depth chart rotation:

PG – Russell, Vincent, Hood-Schifino
SG – Reaves, Christie
SF – LeBron, Prince, Reddish, Lewis
PF – Hachimura, Vanderbilt
C – Davis, Wood, Hayes

LAKERS IN 5!!!! 😤 pic.twitter.com/UUEH1od6Og

— ¹⁷🏆 (@17championships) September 6, 2023
Suns' Terrence Ross to the Los Angeles Lakers
The 32 year old forward and guard played 21 games for the Suns and 42 games for the Magic last season. He averaged 8 and 9 points respectively, for the two teams while shooting 34.7 and 38.1 percent from beyond the arc. The American can benefit the Lakers at shooting just and since the player is looking for another team as well, it would be easy to land him.
Will the Lakers manage to sign these three free agents, or do they have their eyes set on somebody else? We'll keep you updated.