Sometimes our dogs can be a little over-protective of us and no one knows this as much as dog dad Nathan McNeese, whose Chihuahua refuses to share him with anyone… including his own wife!
There is a cute pup named Bristol who has been refusing to share her owner Nathan McNeese, with anyone, not even with McNeese's wife, Alicia. Actually, Bristol has been living with her owner for a long time. And now, she doesn't want to share him with anyone.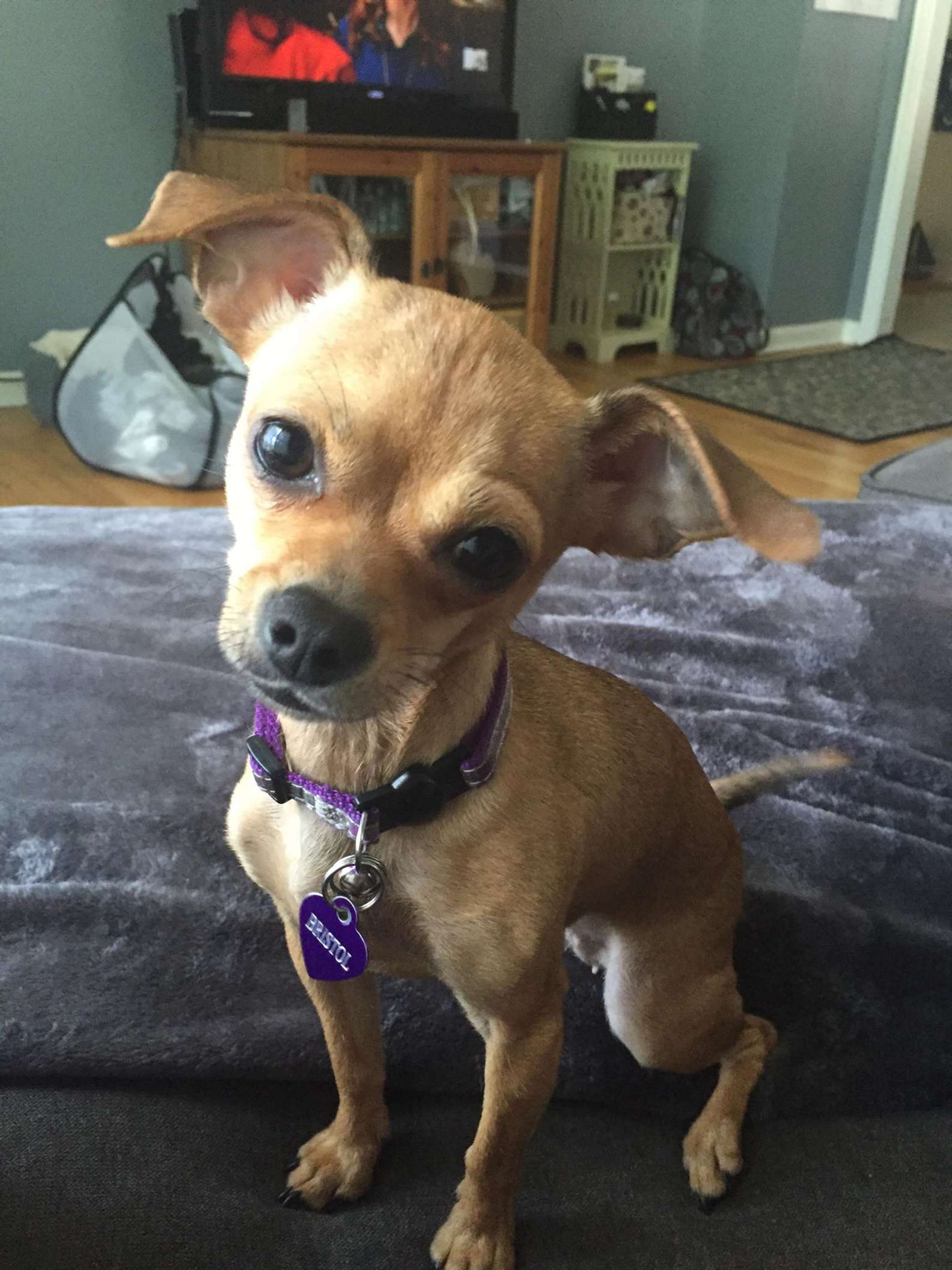 Bristol has clearly marked Nathan as her territory, and as far as she is concerned three is a crowd.
This little puppy is not afraid of giving looks to Alicia. What look?  Well the "'Sorry, Mom, he is my man,'" look according to Alicia.
"Her go-to person is my husband," Alicia told The Dodo. "The bond that they have is incredible."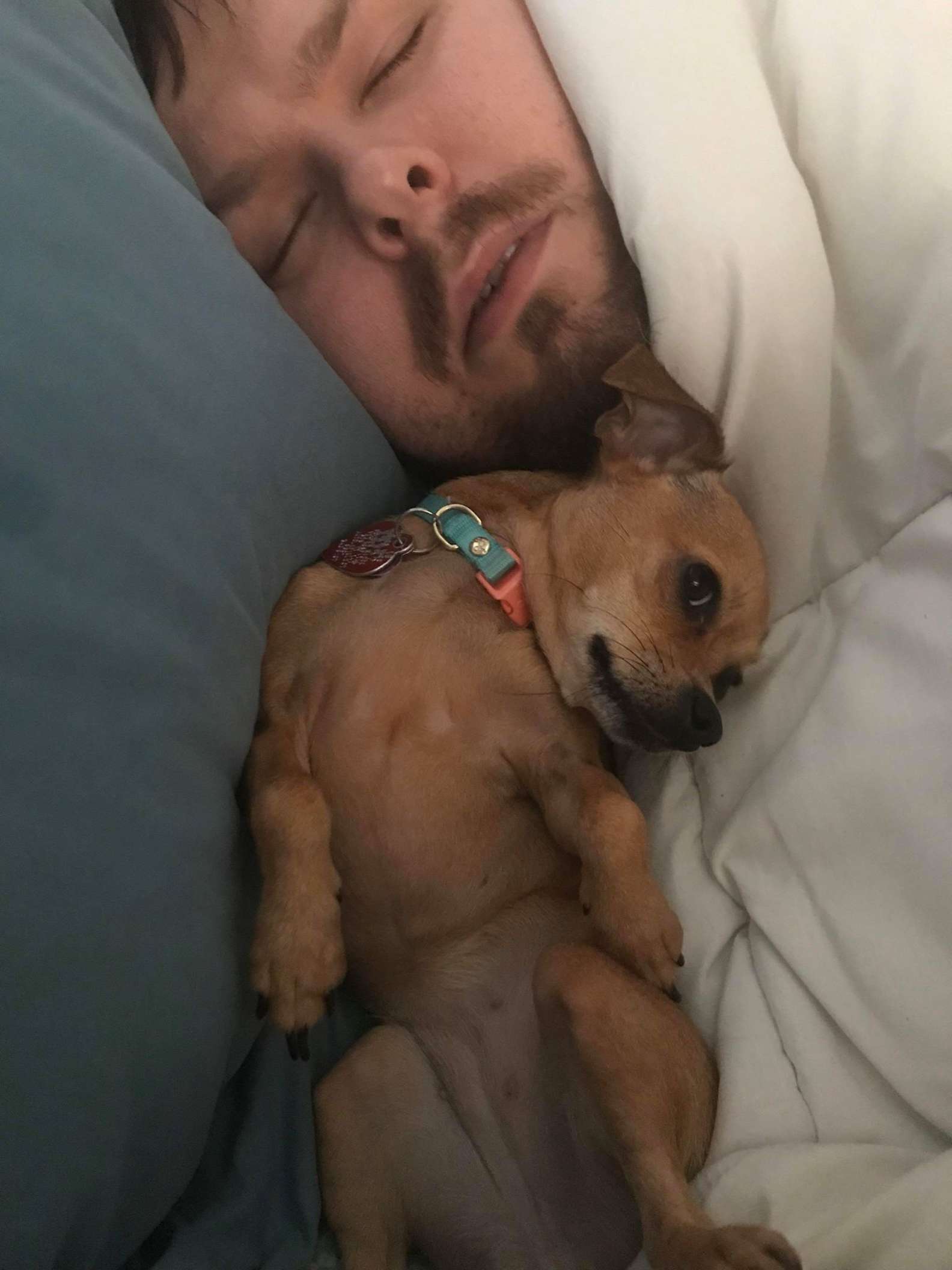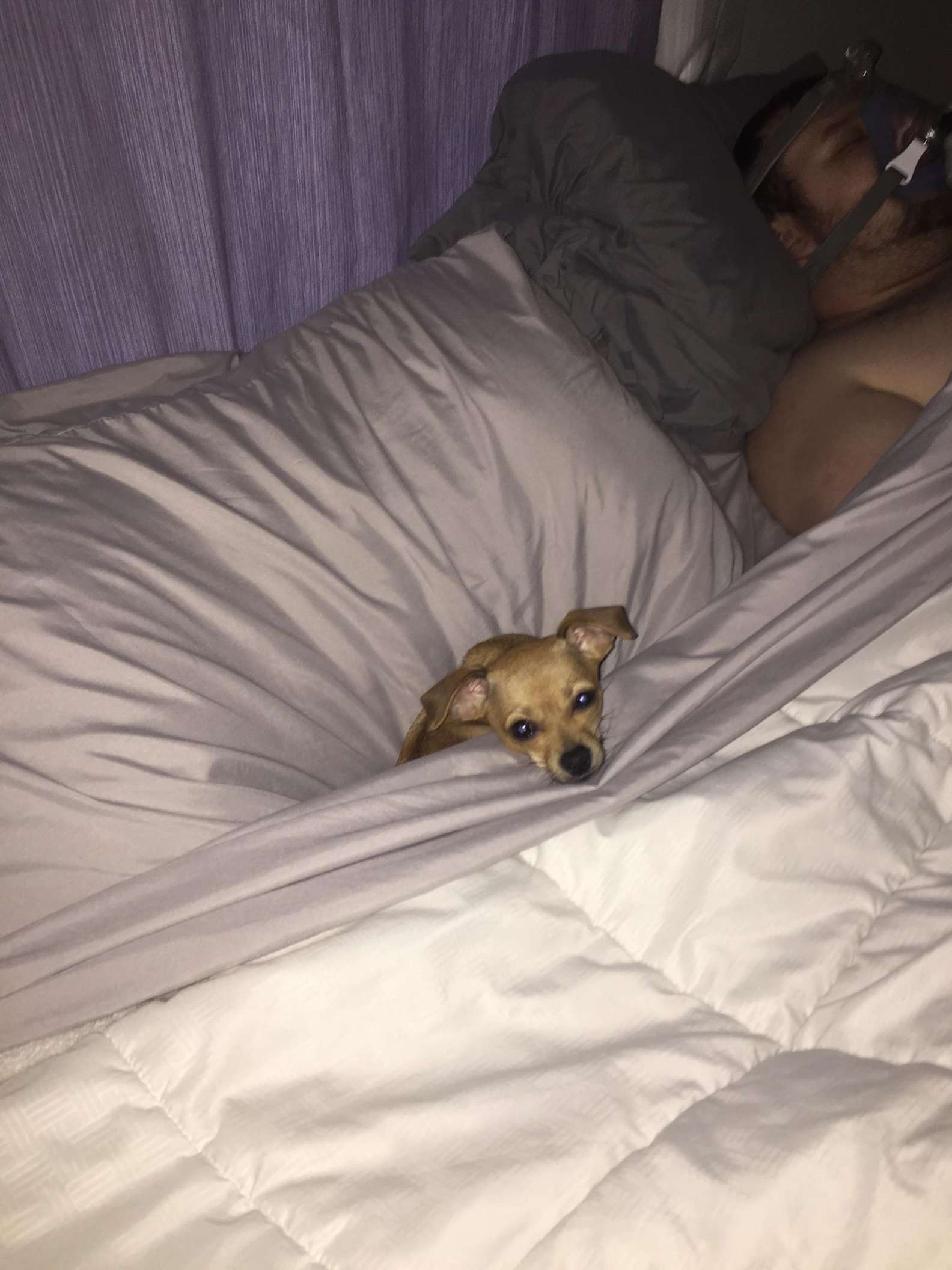 If Alicia attempts to give her husband some attention, it's guaranteed that Bristol will be straight on her back.
"I think she was thinking, 'He's my human. Move on over, Mom,'" Alicia said