It's a sweet story of Chataro who was covered in fleas and ticks. This cute little kitten was badly infected and he also had feline leukemia & massive infections in one eye and several of his teeth. Oh, such a poor baby. 
But don't get sad because this cat's life changed after it showed up unannounced outside the house of its current owner. Now, both the cat and the owner are living happily. You can scroll down to have a look.
Chataro, when he arrived unannounced 4 years ago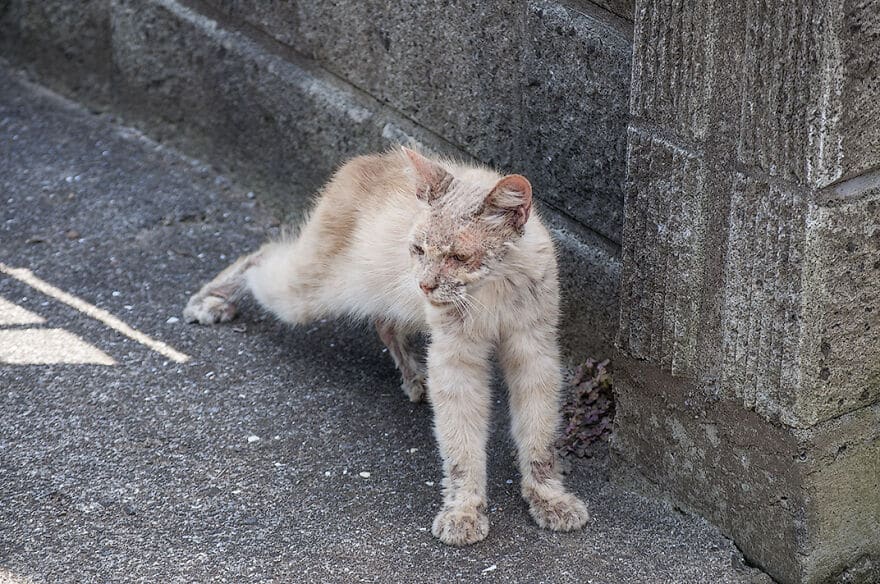 He had trouble even standing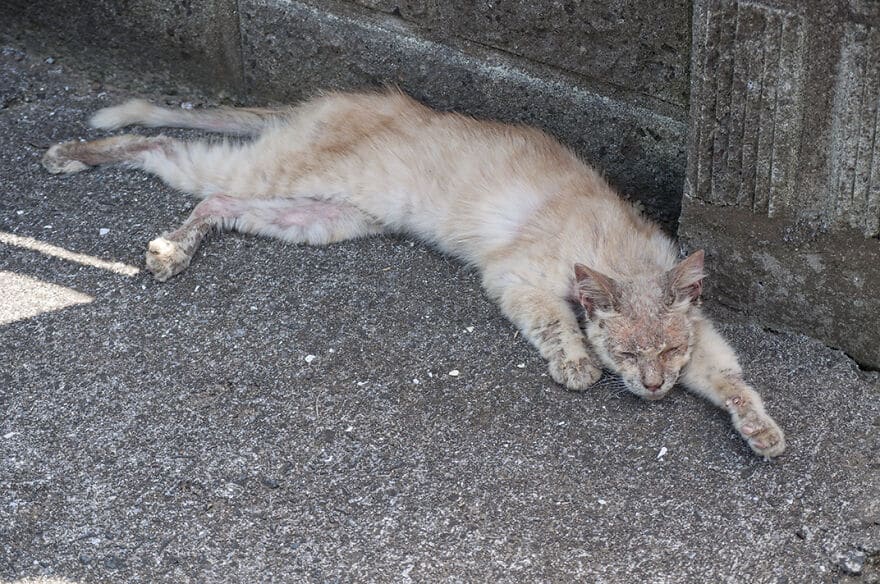 These days, he's my best bud and doing a whole lot better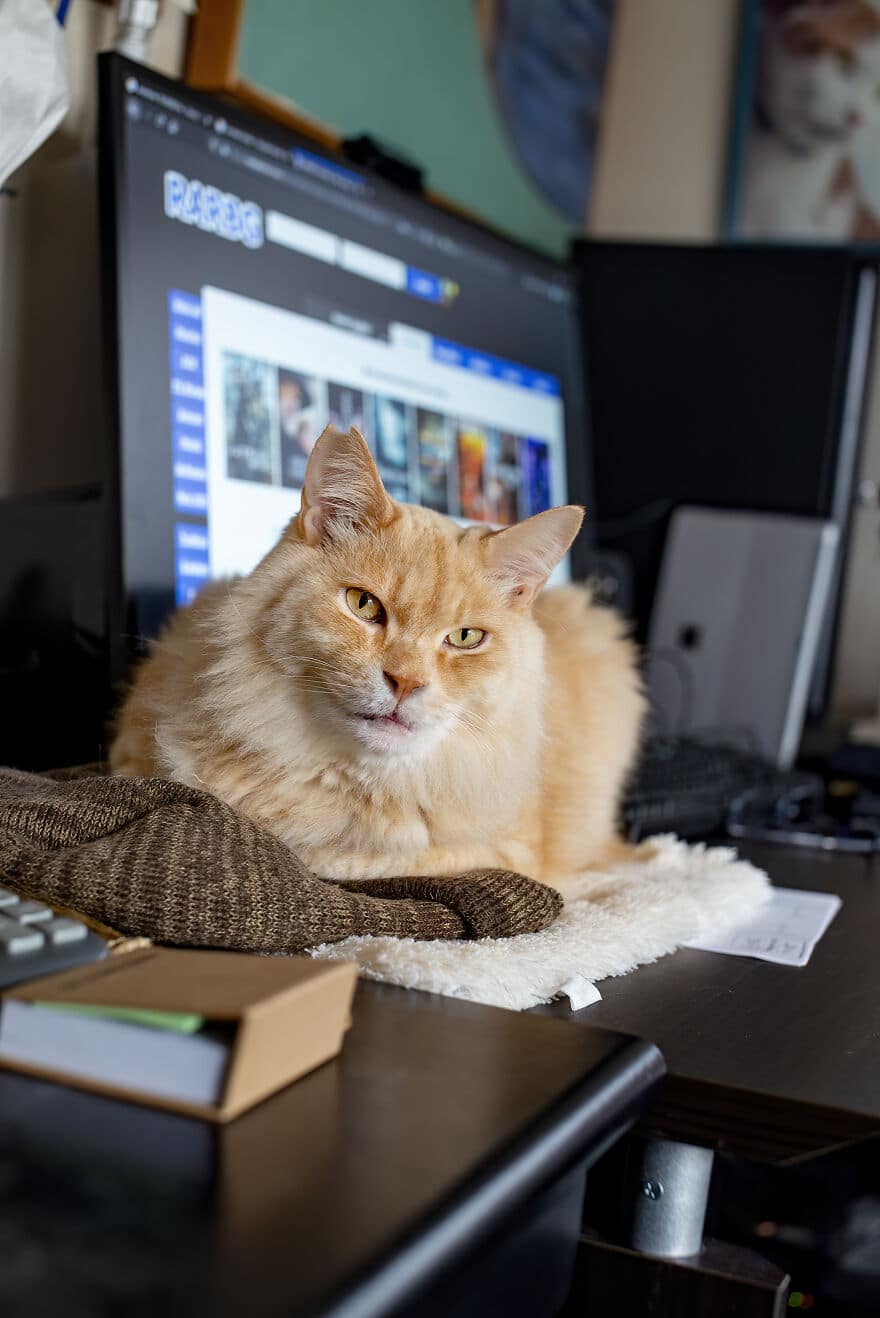 Snaggle-tooth the mighty!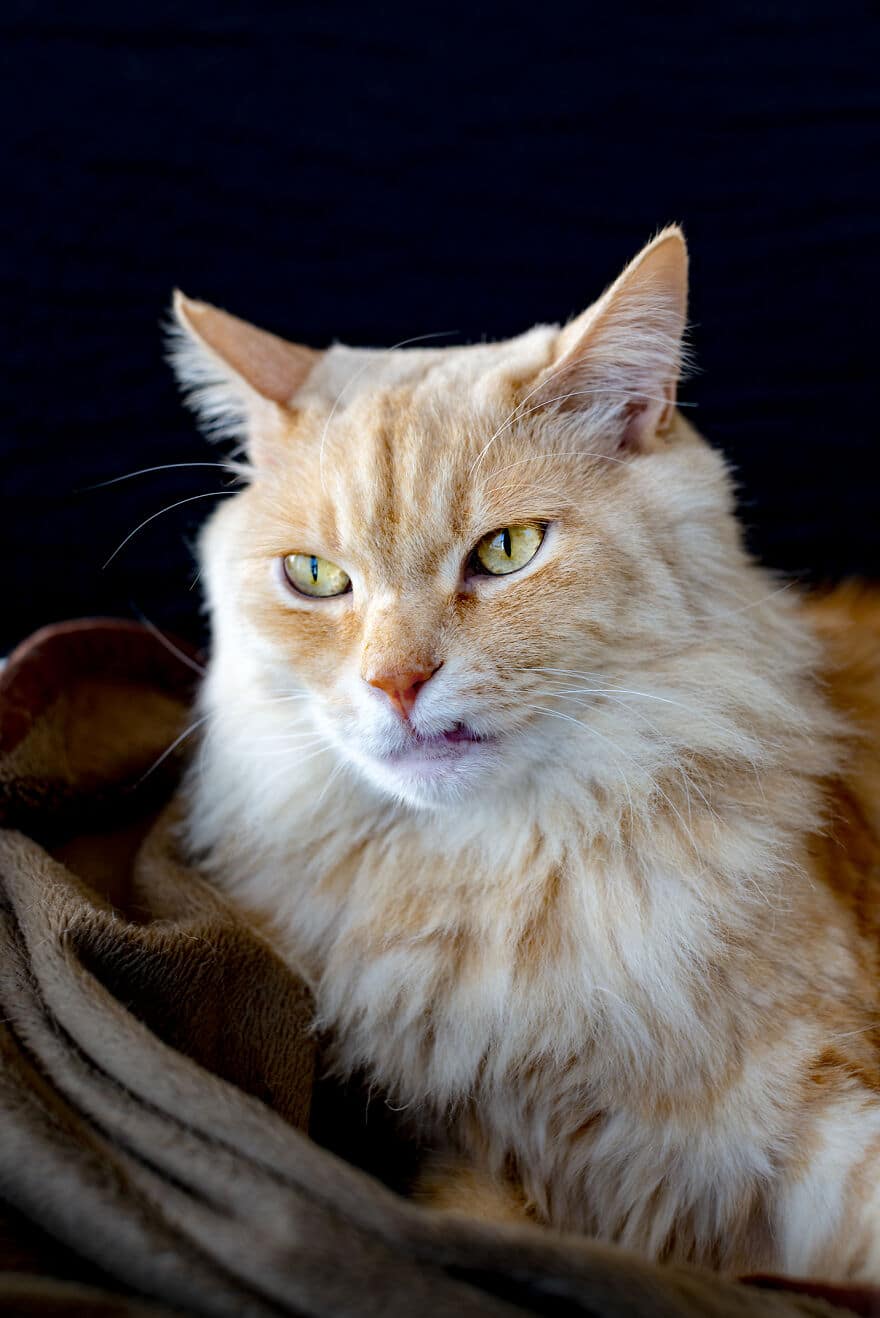 Keeping my chair warm for me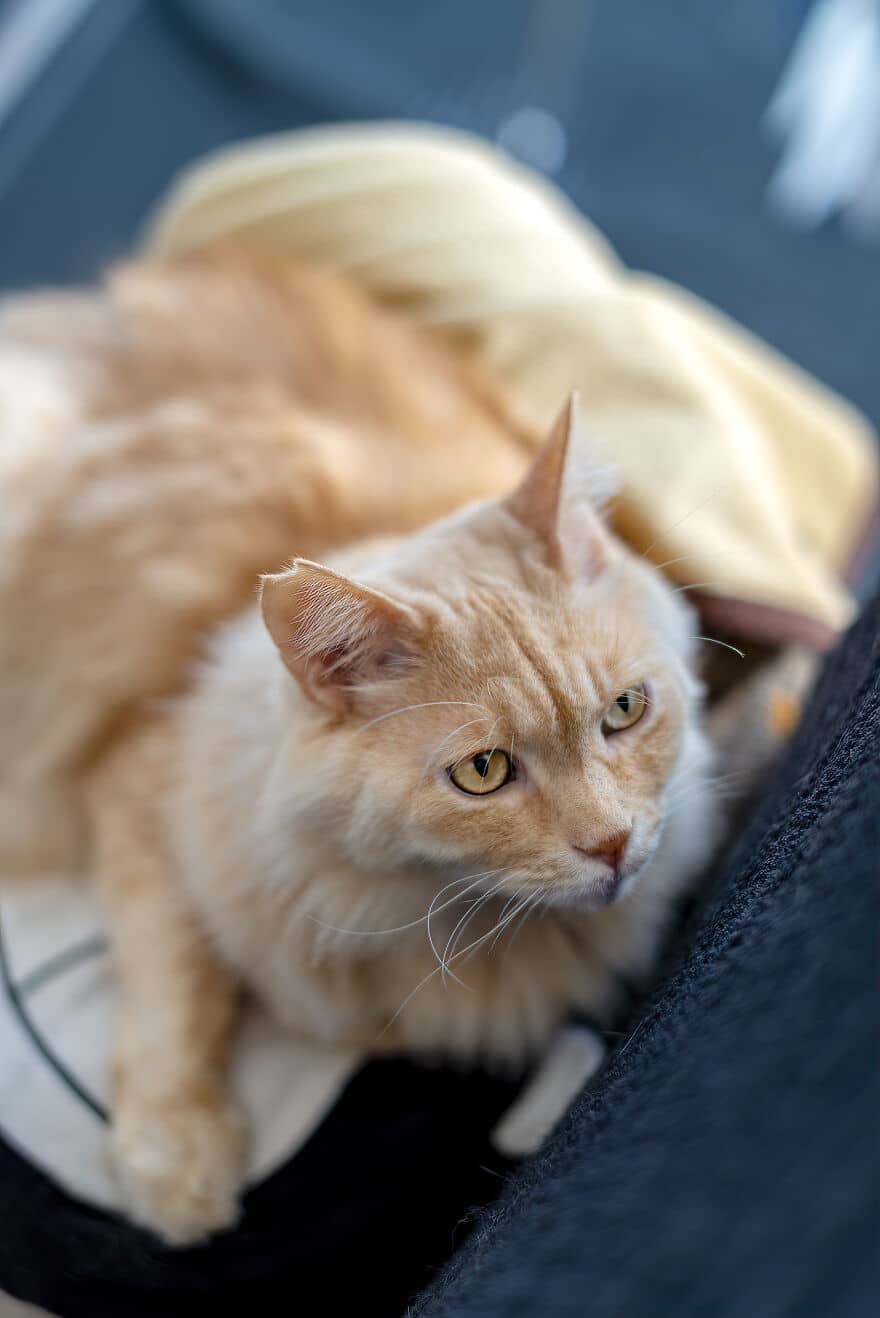 Near his favorite window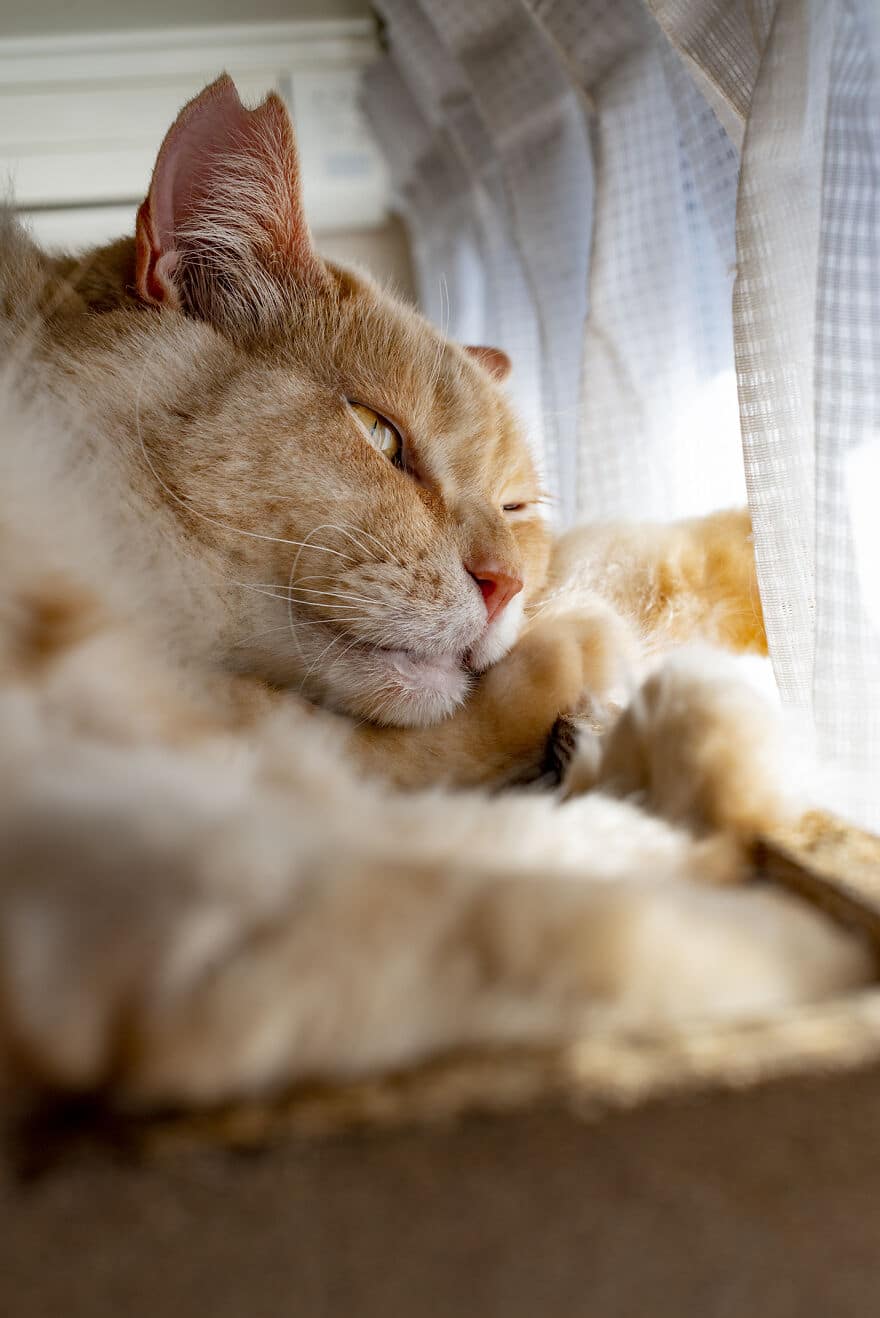 Chataro likes to sleep on my hat, on my desk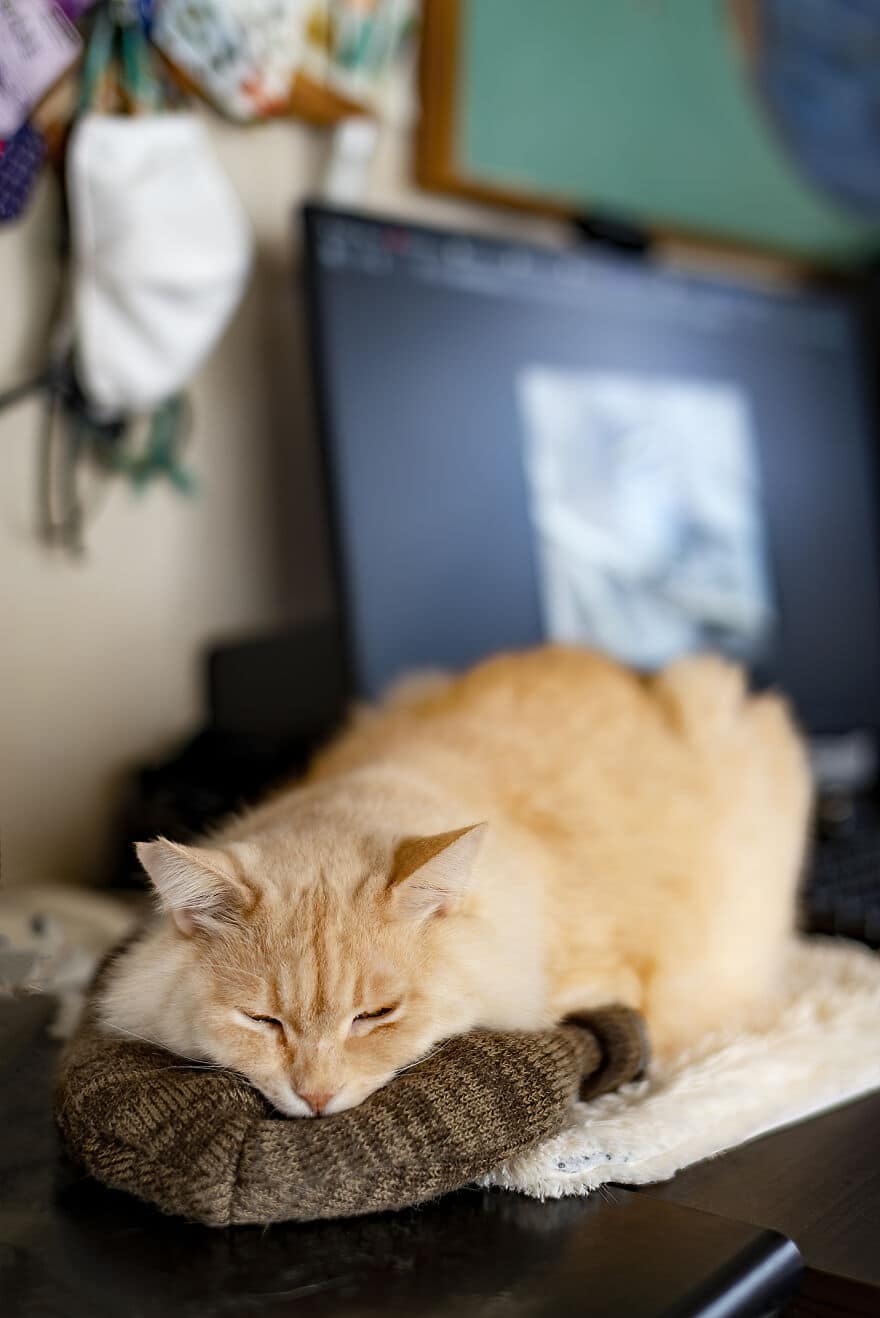 Dreaming (of fish?)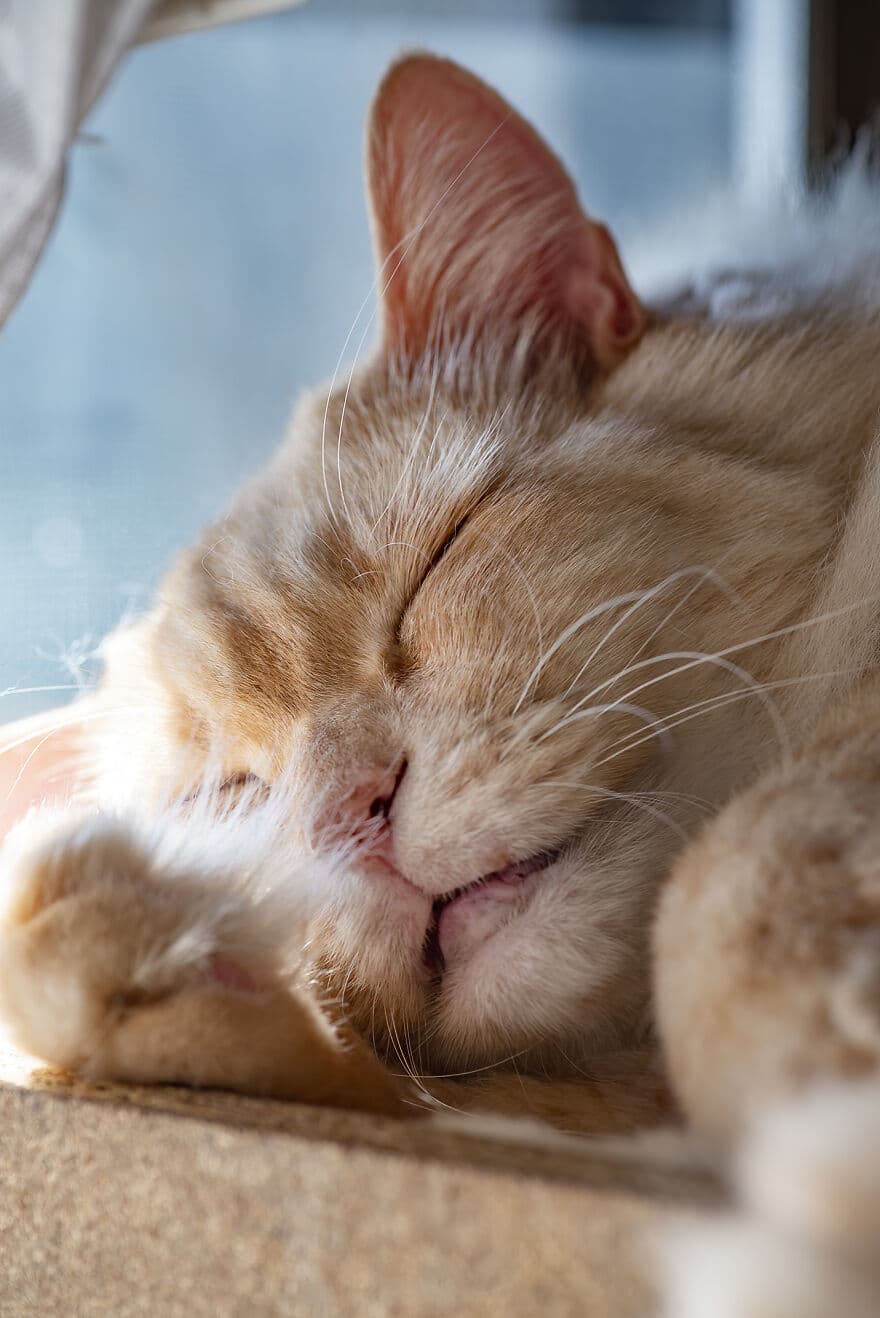 Having a bad tooth day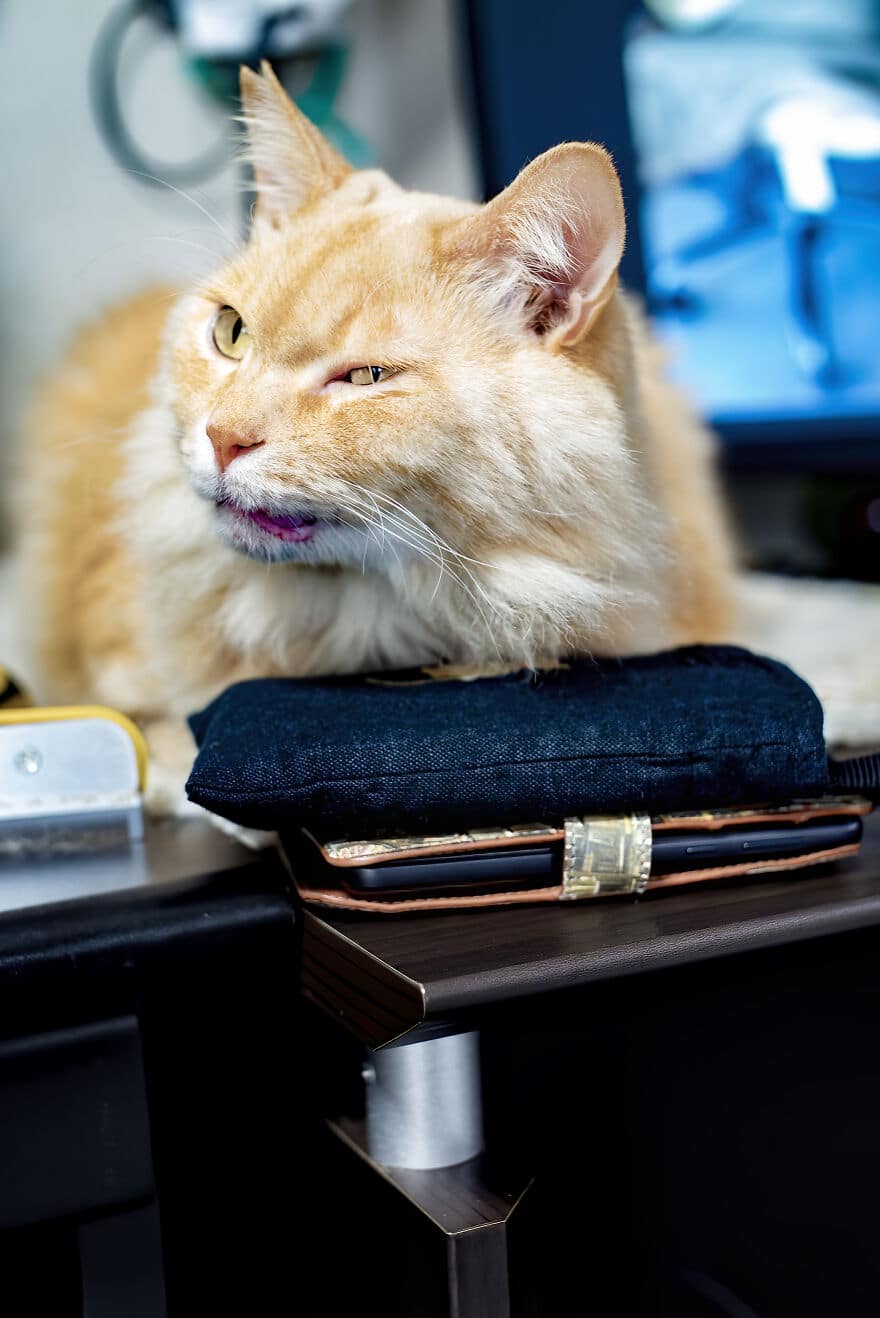 Just thinking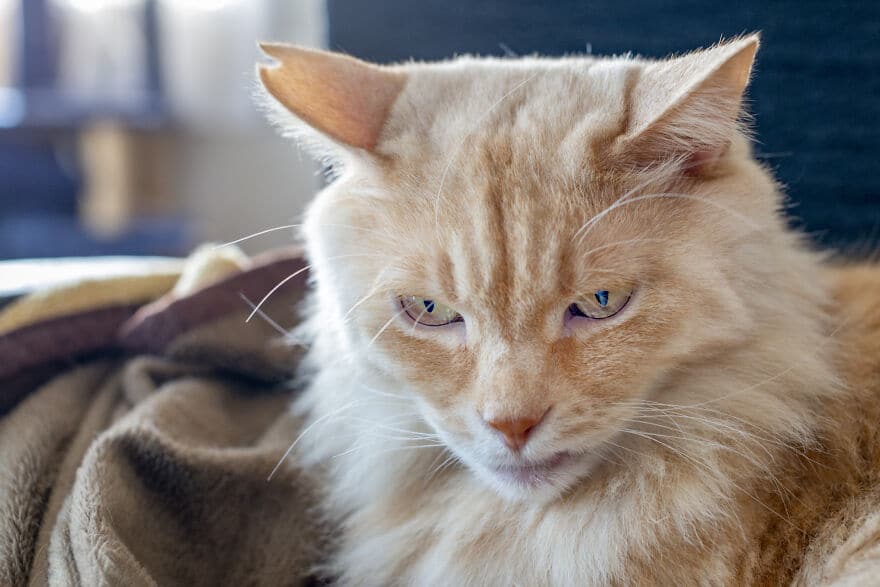 Wrapped up for the night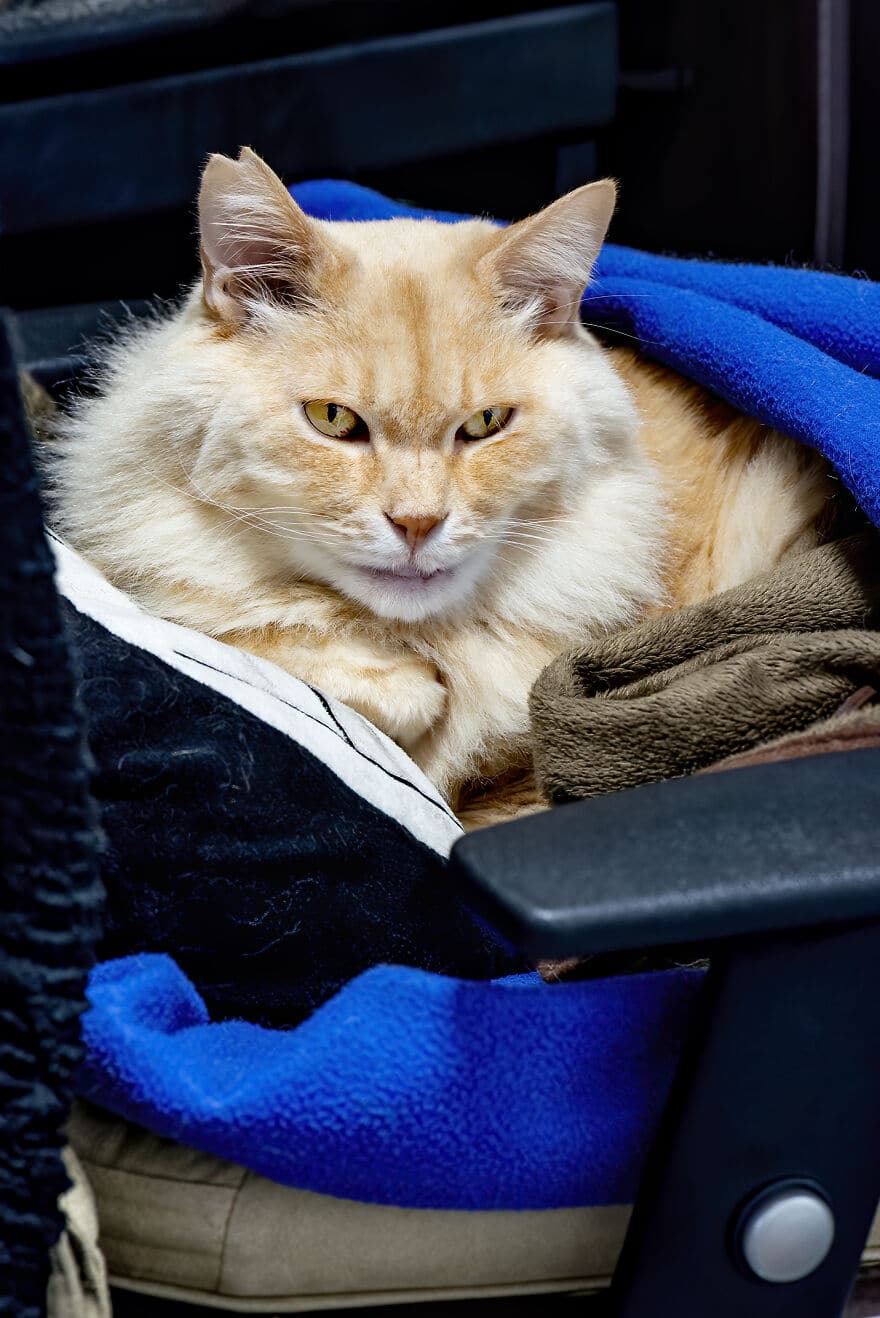 In the morning sunshine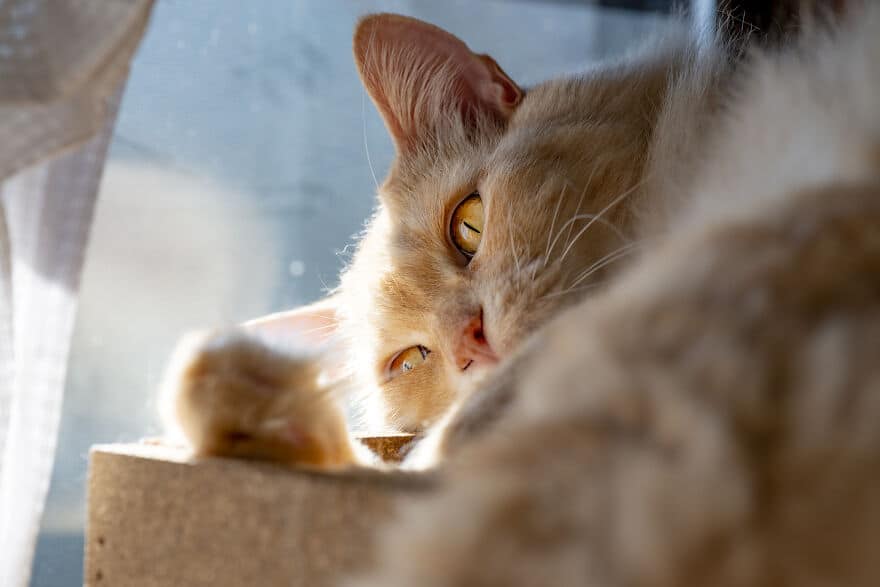 Right in front of where I usually sit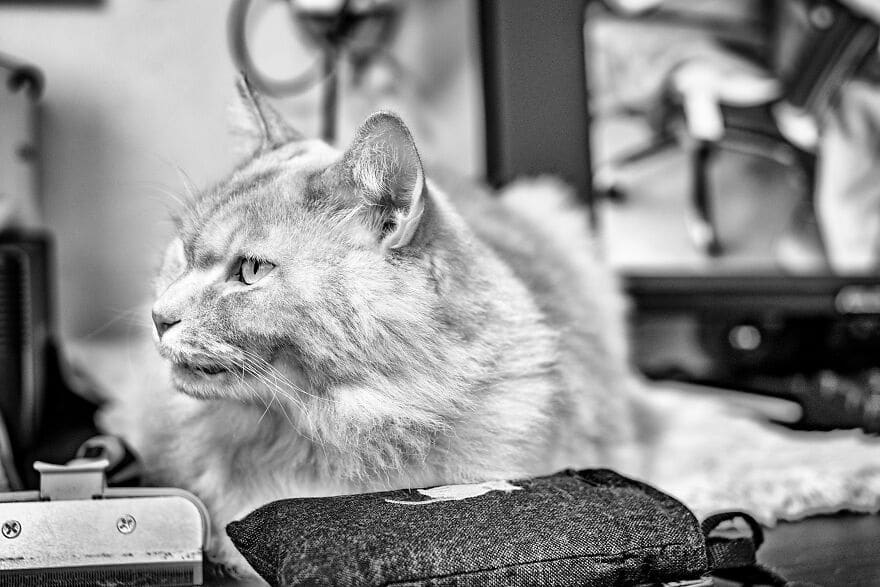 Chataro with his ape-man hot-water bottle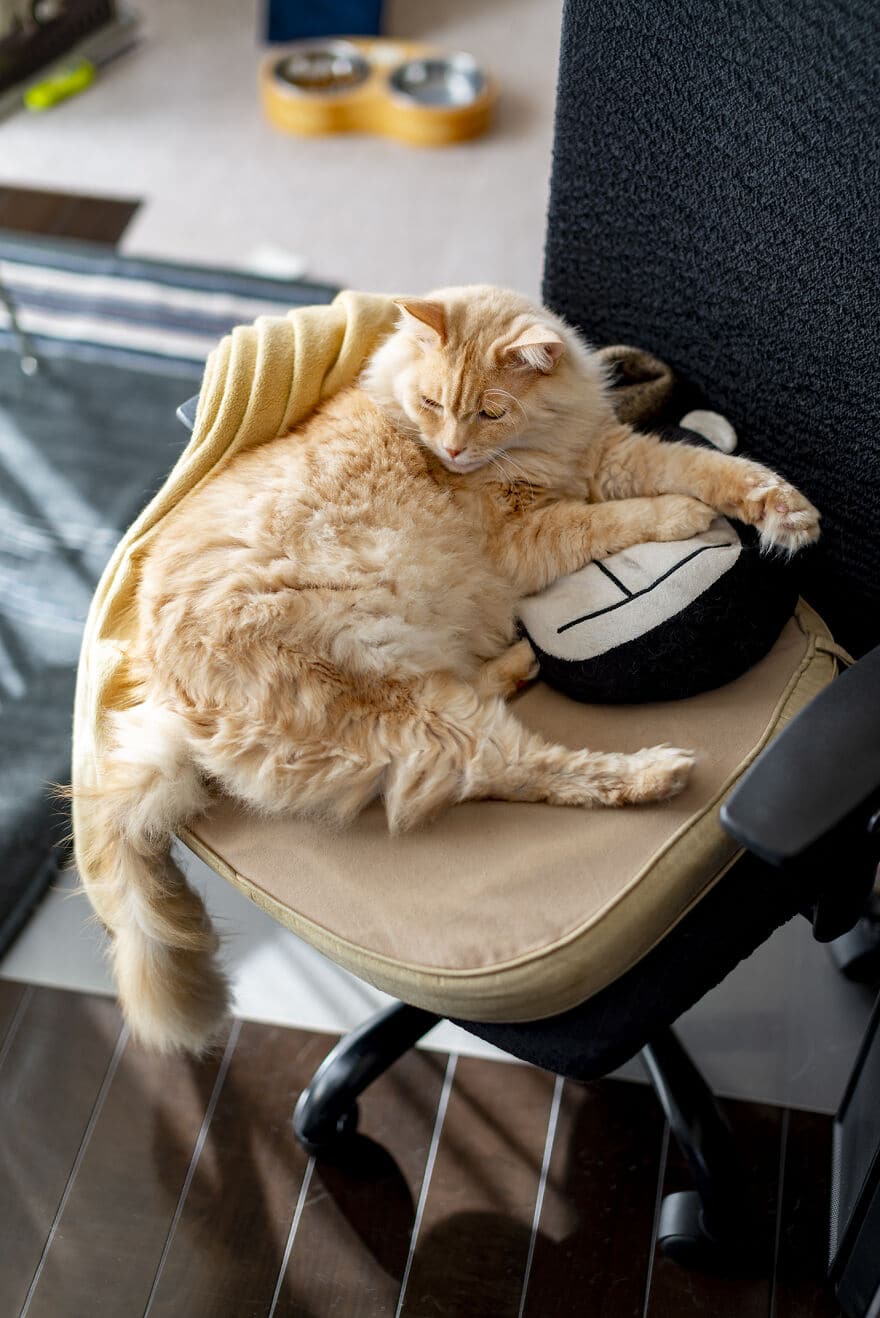 Soaking up the warmth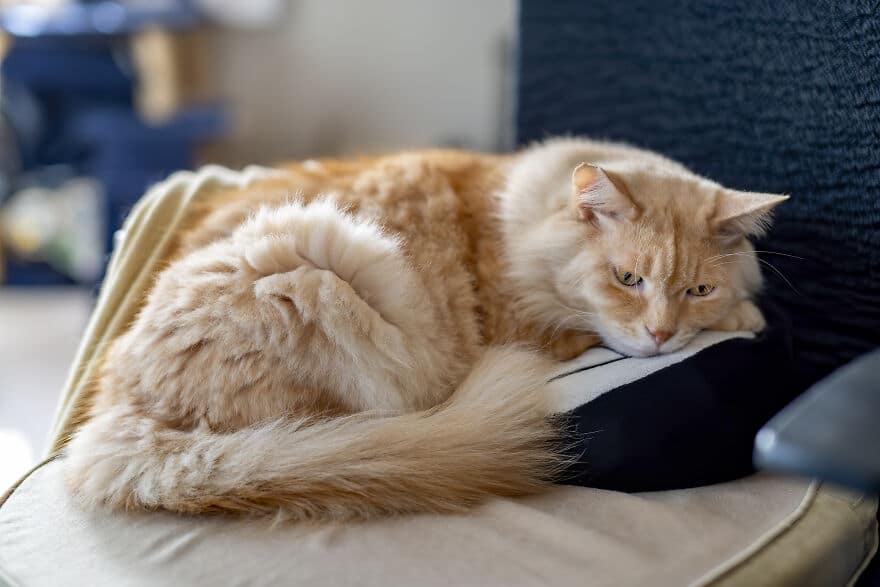 Just before sleep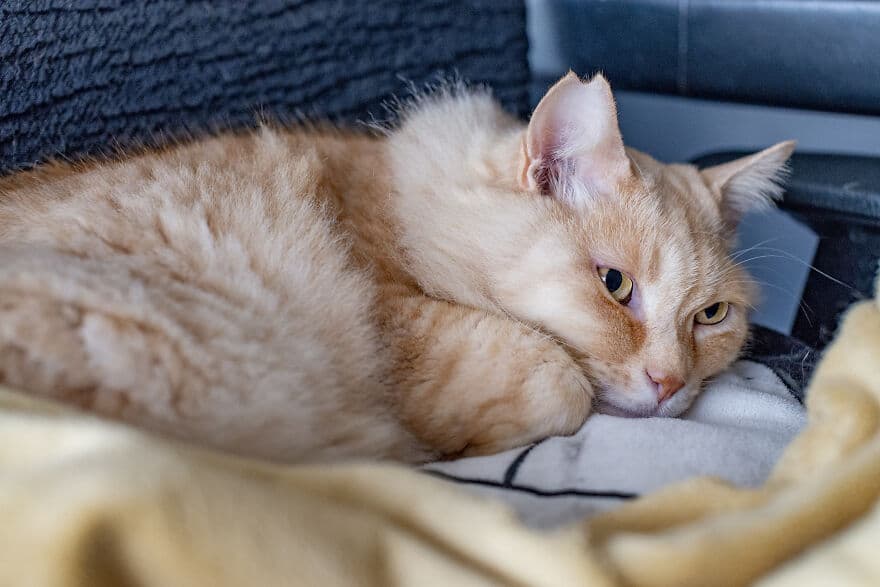 Chataro showing off the famous snaggle-tooth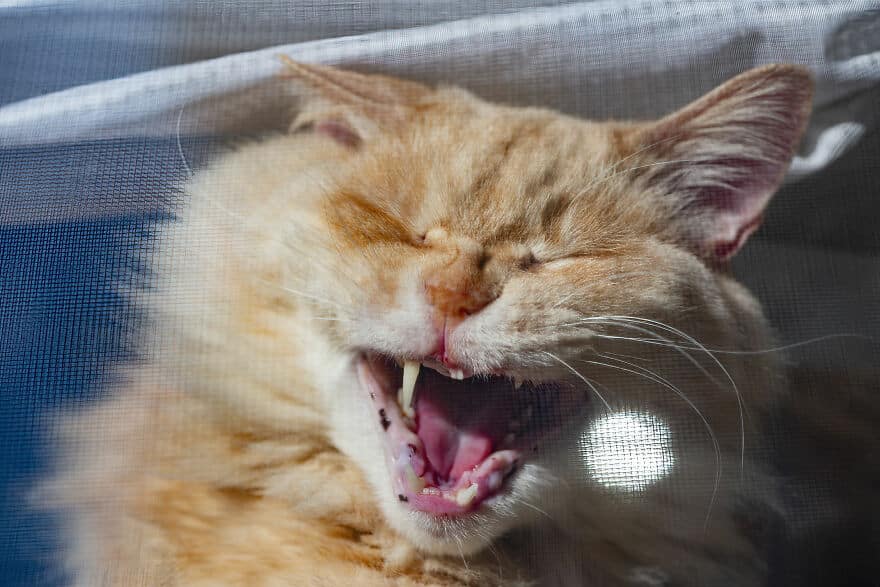 Chataro and his buddy the pool man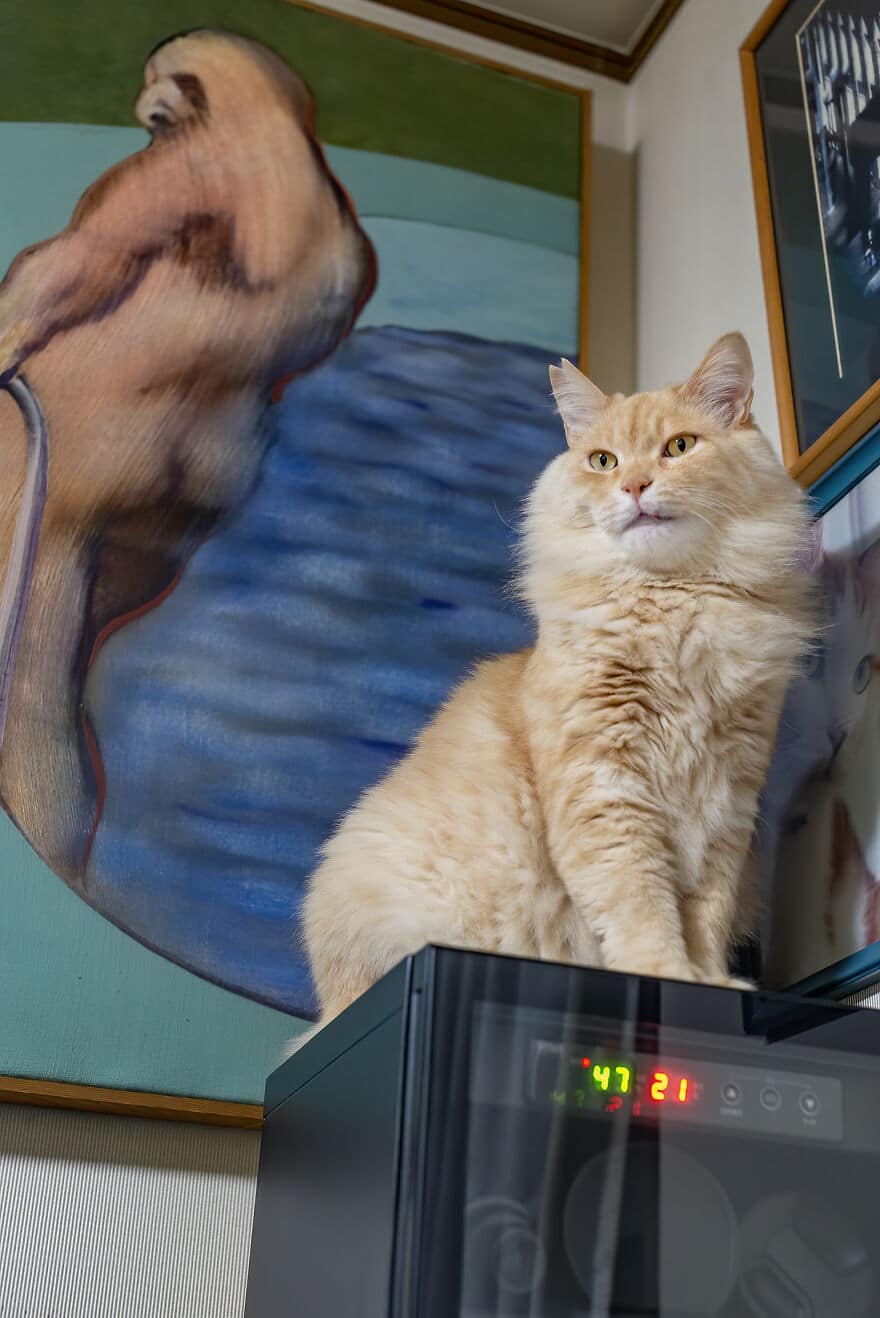 Even in black and white the gold somehow shines through. At least it does in my mind's eye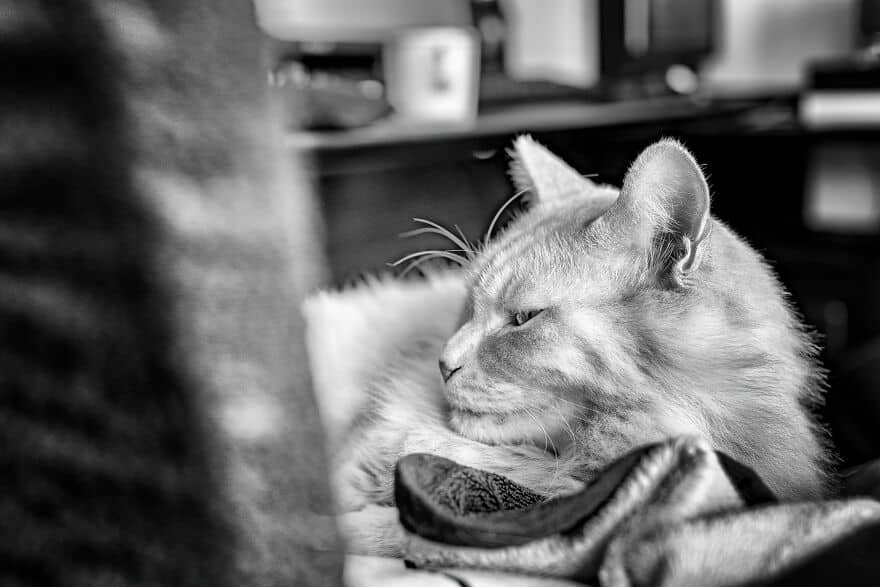 My beautiful boy