People love comparing two greats of any sport – be it Mohommad Ali vs Mike Tyson, or Babe Ruth vs Mike Trout, or Ronaldo vs Messi, the discussion has reached Reddit's passionate community on Lebron James vs Kobe Bryant. While Kobe Bryant's impressive collection of accolades suggests his dominance on the defensive end, some argue that LeBron James's impact can be felt more profoundly when observed through the "eye test." The question remains: who truly reigns as the better defender in their prime -The Mamba or The King?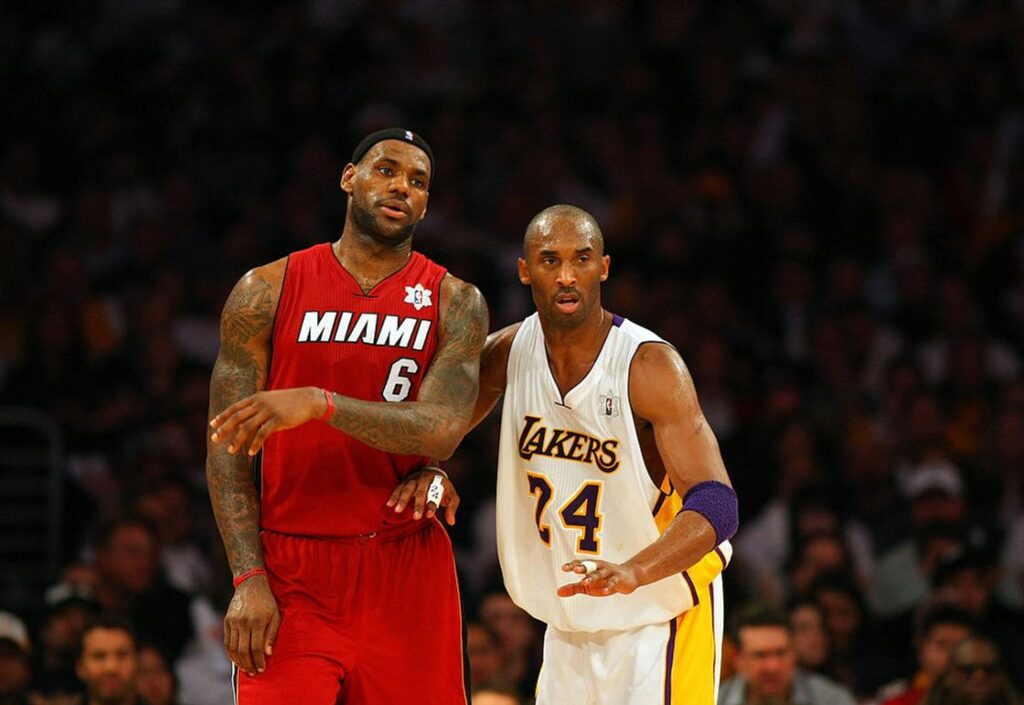 Most rings won by a player w/o multiple teammates avg 16+ PPG on the season:

Michael Jordan – 6
Kobe Bryant – 5
Shaquille O'Neal – 4
Tim Duncan – 3
Hakeem Olajuwon – 2
Larry Bird , LeBron James, Steph Curry- 1
Magic Johnson, Kareem Abdul-Jabbar, Bill Russell, Kevin Durant – 0 pic.twitter.com/1l4Thzl2Mm

— Aaron V (@KobesPupil) June 10, 2023
Most 25/5/5 Seasons in NBA History:

LeBron James: 19

Oscar Robertson: 9
Michael Jordan: 8
Kobe Bryant: 8

— Bron's Best (@LBJsBest) May 27, 2023
LeBron James vs Kobe Bryant
The debate between LeBron James vs Kobe Bryant as the better defender in their prime hinges on various factors. Against teams emphasizing slashing, perimeter play, or isolation basketball, such as the 2018 Houston Rockets, many argue that Kobe's high motor and ability to shadow the ball handler make him the preferred choice. On the other hand, LeBron's physical limitations sometimes result in struggles against quick wings but shines when defending quick guards with his physicality.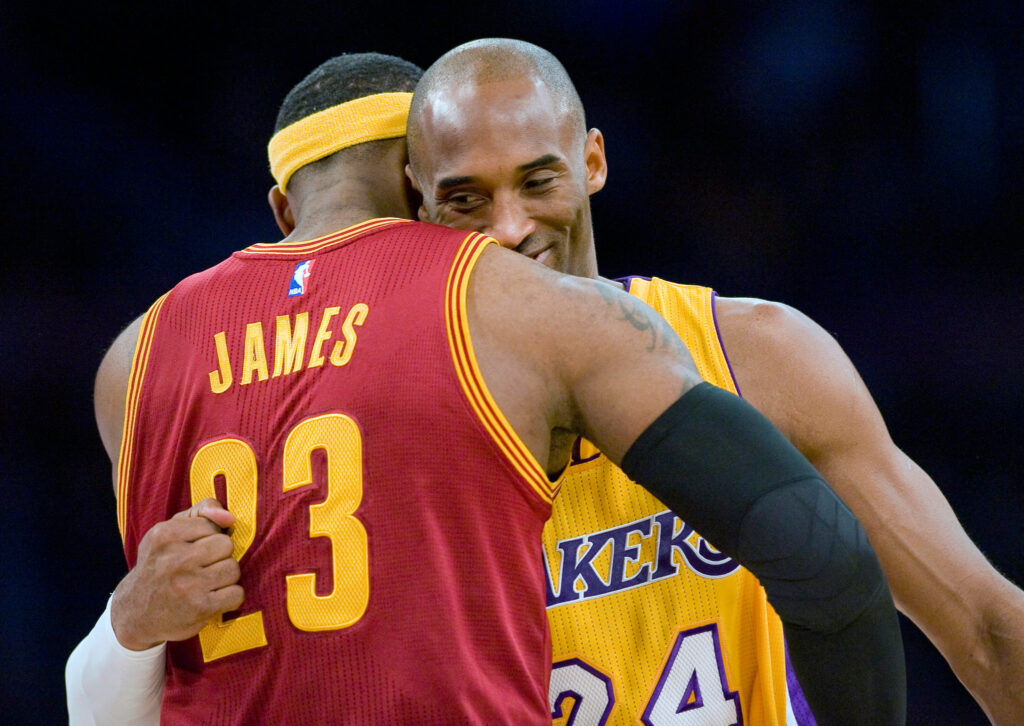 Kobe's defensive reputation occasionally falls victim to the "Derek Jeter effect," where his flashy plays overshadow his true standing compared to other players in his position. Analyzing "on/off" defensive statistics from 2002-2003 onward, Kobe's teams allowed fewer points per possession with him on the floor in only 5 out of 13 seasons, with a solitary season reaching the top 80th percentile. In the 2005-2006 season, despite averaging 35 points, the Lakers allowed a significant 9 more points per 100 possessions when Kobe played, ranking at the 3rd percentile. Nevertheless, Kobe still secured a spot on the All-Defensive First Team that year.
In comparison, LeBron's teams allowed fewer points per 100 possessions in 14 out of his 20 seasons, often by a notable margin of 5-9 points less, consistently placing him in the high 80s or 90s percentile. This trend has continued in recent years, highlighting LeBron's defensive impact. While on/off differentials and All-Defensive selections have their limitations, they are essential considerations when evaluating defensive prowess. Although Kobe was undeniably a good defender overall, particularly when his offensive load was lighter, it is notable that he shares the second-highest number of All-Defensive First-Team selections.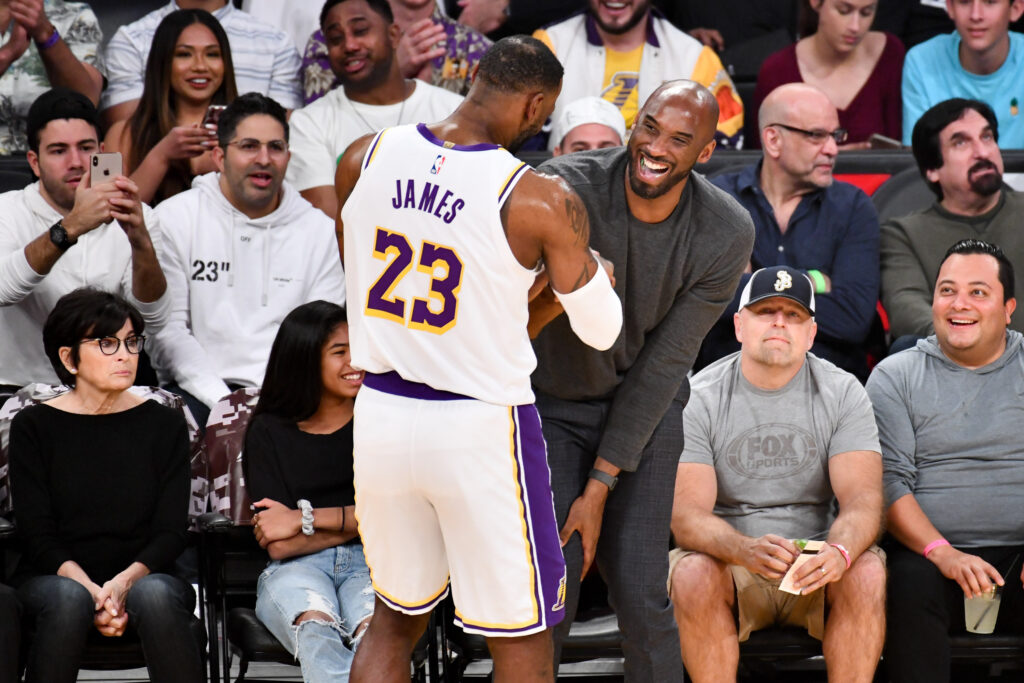 In summary, the discussion of the better defender in their prime, LeBron James vs Kobe Bryant, is multifaceted and contingent on various factors. While LeBron generally receives the edge, Kobe's defensive skills find value in specific matchups or extended playoff series. Both players have left a lasting impression on the defensive side of the game, with individual strengths and weaknesses that make the debate compelling and subject to personal perspectives.
Join the LeBron James vs Kobe Bryant discussion on Reddit!