Remembering Nipsey Hussle
Lauren London, the actor, paid tribute to the late rapper Nipsey Hussle, who passed away four years ago. London shared a heartfelt Instagram tribute to Hussle, whom she was in a long-term relationship with before his passing. The tribute consisted of two black-and-white photos of Hussle on her grid alongside a caption about how raw her grief remains.
Raw Grief
View this post on Instagram

In the caption, Lauren London wrote, "I hold my breath all of March knowing I have to face the memory of the day you transitioned… Holding on to ancient wisdom, the pain is the pain, and nothing was ever the same… Eternal Being Ermias Asghedom, I Love You."
Quoting Bahá'í's Sacred Writings
The "You People" actor quoted a passage from Bahá'í's sacred writings. She continued, "To consider that after the death of the body, the spirit perishes like imagining that a bird in a cage will be destroyed if the cage is broken, though the bird has nothing to fear from the destruction of the cage. Our body is like a cage, and the spirit is like a bird. We see that without the cage, this bird flies in the world of sleep; therefore, if the cage becomes broken, the bird will continue and exist. Its feelings will be even more powerful, its perceptions greater, and its happiness increased. In truth, from hell, it reaches a paradise of delights because there is no paradise greater than freedom for the thankful birds."
The Tragic Death of Nipsey Hussle
Hussle, whose real name was Ermias Asghedom, was shot and killed outside his Los Angeles Marathon clothing store on March 31, 2019. He was only 33 years old. Lauren London is the mother of Kross, who is six years old, and whose father is Hussle. She also shares a 13-year-old son, Kameron, with Lil Wayne.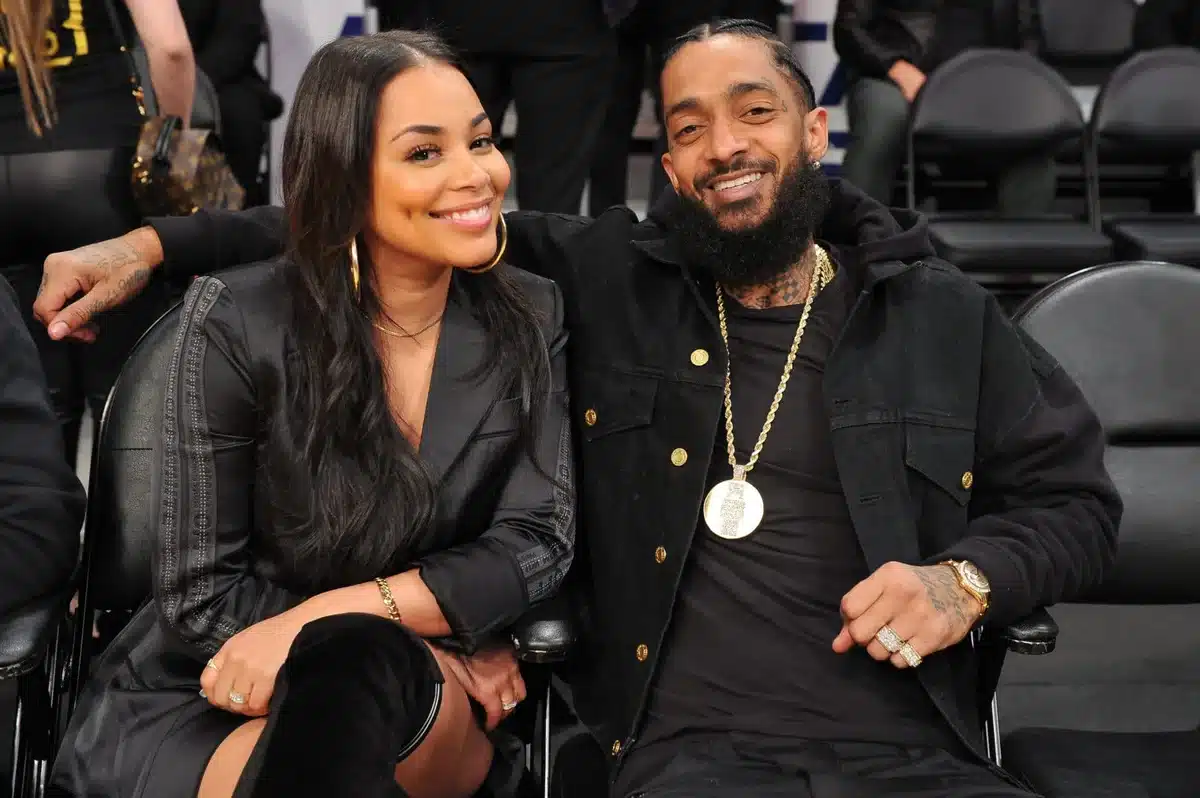 Overcoming Grief
Since Hussle's death, London has been candid about how his passing has affected her. In a 2022 episode of the "Angie Martinez IRL" podcast, she revealed that losing the man she loved made her realize how fleeting and precious life truly is. "There was a time I couldn't shower when I didn't even laugh," she said. "I was in a dark space, and I am someone where I don't just feel it; I go in it. I'm proud I'm not where I was three years ago." She added, "We had pure love. I can say I experienced pure love on Earth."
FAQs
Who is Lauren London?
Lauren London is an actor.
Who is Nipsey Hussle?
Nipsey Hussle was a rapper who passed away in 2019.
Who is Kross?
Kross is Lauren London's six-year-old son with the late rapper Nipsey Hussle.
Who is Kameron?
Kameron is Lauren London's 13-year-old son with rapper Lil Wayne.