One Piece Chapter 978 will come out after two weeks and the wait is making fans desperate for any kind of spoilers or leaks. Luffy and his alliance have launched their raid on Onigashima to attack the Beast Pirates led by Kaido, but the battle won't be easy.
There are many One Piece 978 spoilers and theories claiming that the identity of Kaido's son will be revealed in the next manga chapter. Here are some of the best "One Piece" chapter 978 theories and predictions that give important spoilers about the devil fruit powers of Kaido's son.
One Piece Chapter 978 Theories and Spoilers
The YouTube channel Flying Panda has a fan theory which claims that One Piece Chapter 978 won't be the first time viewers will be seeing Kaido's son. The unknown son of the Beast Pirates captain has previously been seen with Jack the Drought when he was returning to Zou.
The theory says that when Jack had an encounter with one of the ancient Elephants, ships with scorpion head were seen near Zou. It could be Jack's reinforcements which were headed by Kaido's son. One Piece 978 theory says that Kaido's son could be a scorpion devil fruit user and will play an important role in the upcoming battle.
One Piece Chapter 978 New Release Date and Raw Scans
One Piece Chapter 978 new release date is Sunday, April 26, 2020 as the manga is on hiatus for this week due to Coronavirus outbreak in Japan. However, the raw scans for the manga will be leaked online 2-3 days prior on the internet around April 24 and fans will start discussing the spoilers of One Piece 978 over Reddit and other social media platforms.
One Piece, Ch. 977: A glorious reunion is cut short when the drums of war start beating! Read it FREE from the official source! https://t.co/vn9amr2imh pic.twitter.com/T1G36OlSgV

— Shonen Jump (@shonenjump) April 12, 2020
Although, it would be better to wait for the official release of One Piece chapter 978 English version. One Piece manga chapters can be read for free on VIZ media and Shueisha's Shonen Jump and Mangaplus official websites and platforms, and this would also help the manga creators.
[fvplayer id="3192″]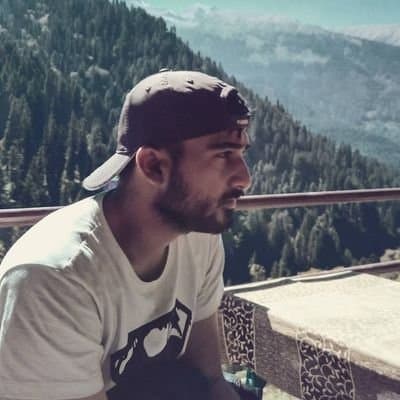 A journalist passionate about entertainment, pop culture, anime, gaming, and celebrity news: with years of experience in writing and reporting, I love to delve deep into the latest trends, information, and controversies surrounding entertainment and celebrity culture. Whether you're a die-hard gamer, an anime fanatic, or love to keep up with the latest celebrity news, I've got you covered.