Lance Reddick died of natural causes early Friday morning. He was in popular TV shows like "The Wire," "Fringe," and "Bosch," and movies like the "John Wick" movies.
Mia Hansen, who worked as his publicist, said that he had died. She did not say where or how he had died.
A source was the first to report that he was found dead in his Studio City, Los Angeles, home on Friday morning.
Lance Reddick played Charon, the concierge at the Continental Hotel and a friend of Wick's, in all four "John Wick" movies and the 2019 video game based on them. In addition to regular roles on "The Wire," "Fringe," and "Bosch and Corporate," he has also appeared in dozens of TV guest spots and movies, such as "Godzilla vs. Kong," "One Night in Miami," "Sylvie's Love," "Faith Based," and "Angel Has Fallen."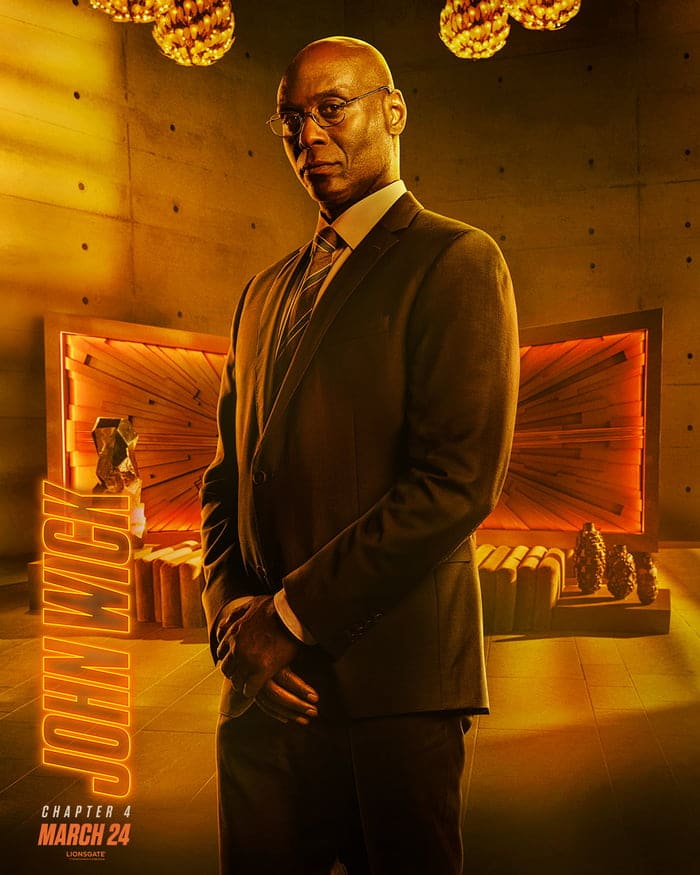 The actor who plays Winston in the movies, Ian McShane, said:
Total shock and disbelief. Lance was a wonderful human being and a wonderful colleague. My deepest condolences, peace and love to his wife, Stephanie, and all his family.
In a statement, Lionsgate, the company that makes the action series, said:
The world of Wick would not be what it is without Lance Reddick and the unparalleled depth he brought to Charon's humanity and unflappable charisma. Lance leaves behind an indelible legacy and hugely impressive body of work, but we will remember him as our lovely, joyful friend and Concierge. We're stunned and heartbroken, and our deepest condolences go to his beloved family and his fans all around the world.
Keanu Reeves and director Chad Stahelski also said:
We are deeply saddened and heartbroken at the loss of our beloved friend and colleague Lance Reddick. He was the consummate professional and a joy to work with. Our love and prayers are with his wife Stephanie, his children, family and friends. We dedicate the film to his loving memory. We will miss him dearly.