Despite all the rumors, Russell Westbrook stays with the LA Lakers and has no plans to switch this season.
Even though Westbrook, the future Hall of Famer, has levelled up his game after a slow start, the LA Lakers still have to catch up as they are at 2-8 after their first ten games in the season. So the question is what are the Lakers waiting for?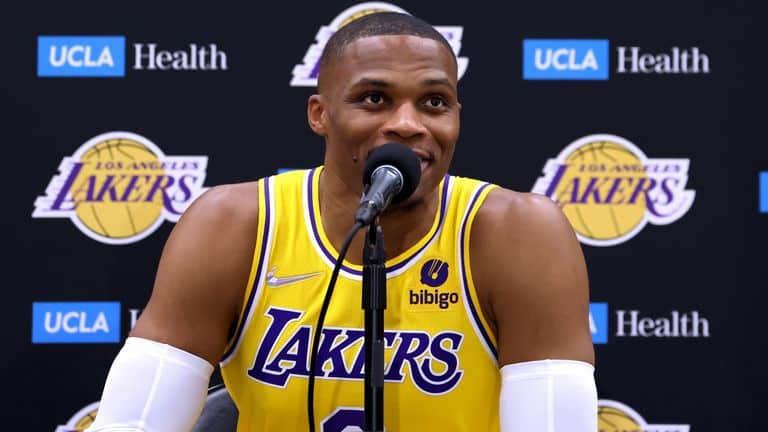 According to Howard Beck, the NBA Analyst, the Lakers might be waiting for another special player to join their team. Any guesses who could it be?
Beck has canvassed several front office people in the previous week. After his discussions, Beck came to the conclusion that when he talked about the Lakers, he heard from a bunch of folks that the team is waiting for another player to join them.
Taking the lead into the break @AntDavis23 17 pts, 8 reb@russwest44 14 pts, 5 ast pic.twitter.com/Wh49f2fGtX

— Los Angeles Lakers (@Lakers) November 6, 2022
Beck was seen talking about it on the podcast The Crossover NBA Show. Further to the above discussion, beck said that the Lakers are certainly past the Pacer deal and probably wouldn't go for the Kyrie deal as well.
18 points, eight rebounds, and eight assists off the bench

& the dub@russwest44 was everywhere last night pic.twitter.com/vaUu0UmuHt

— Los Angeles Lakers (@Lakers) October 31, 2022
This certainly points out to the fact that the Lakers are holding their horses for something bigger. The Lakers are surely confident that they can seal the deal and trade Westbrook along with the two future firsts.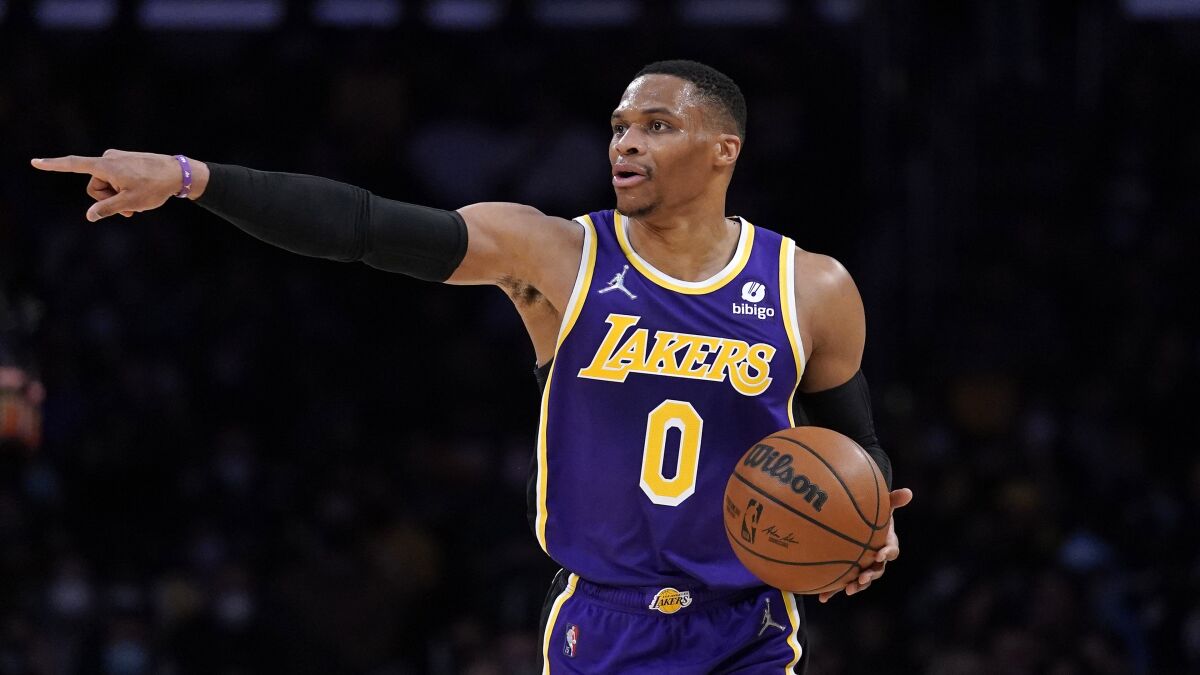 Beck did not make any comments with respect to this special player that the Lakers are waiting for. However, Beck thinks that the Lakers won't be able to make the deal with the first two round picks and Russell Westbrook alone. Only time will tell what the future holds for the Lakers.