The Washington Wizards' forward Kyle Kuzma might get traded to the Utah Jazz this summer. The Wizards would like to make space in their roster by selling a few of their players. The Jazz have a good squad, but they do not look like contenders, and they have plenty of draft capital as well. Where are the Jazz headed to?
Kyle played a total of 64 games last season for the Wizards and averaged 21.2 points, 3.7 assists, and 7.2 rebounds per game. The Wizards don't want him on their roster. Can the Jazz acquire him? Here is all the information you need about the trade between the Washington Wizards and the Utah Jazz involving Kyle Kuzma?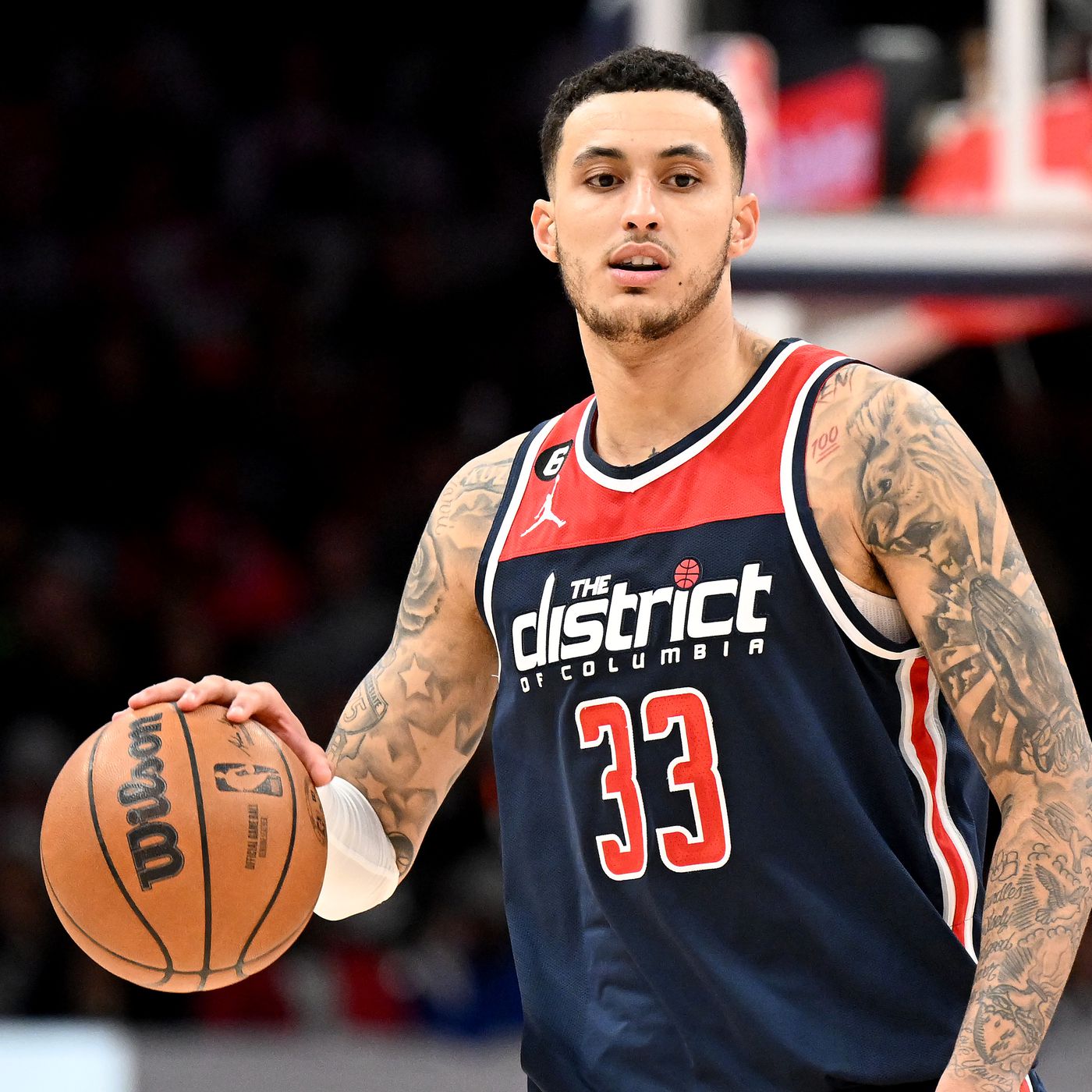 What would the Jazz offer for Kyle Kuzma?
The Jazz are expected to offer John Collins and a 2025 first-round pick in exchange for Kyle Kuzma. The Jazz might wait for a few games to make up their mind about this deal. Since they have a decent squad, if they start well, they might not do this at all. They signed Collins just a while ago, and they would like to observe his performance before trading him off. The Wizards can not trade Kyle as well. Will the two teams wait for them to be eligible for this deal?
Wizards projected rotation for this upcoming season:

PG: Tyus Jones
SG: Jordan Poole
SF: Bilal Coulibaly
PF: Kyle Kuzma
C: Daniel Gafford

PG: Delon Wright
SG: Johnny Davis
SF: Corey Kispert
PF: Deni Avdija
C: Tristan Vukcevic

How many wins will they get next season? pic.twitter.com/9NgwHAZjdl

— NBA World (@NBAW0RLD24) August 16, 2023
Why would the Wizards trade-off Kyle Kuzma?
The Wizards lost Bradley Beal this summer, and they might prefer rebuilding now. They are getting a first-round pick along with a quality player. They can either use the draft pick in 2025, or they can use it to land some other player as well. Collins might be a good addition to their roster, and if things do not work out, they can trade him off, too.
Kyle Kuzma has declined his player option and will become a free agent, per @wojespn pic.twitter.com/ZRCzlYW3ds

— Bleacher Report (@BleacherReport) June 20, 2023
Why would the Jazz like to sign Kyle Kuzma?
The Jazz would make up their mind after they saw how Collins performed. If they are happy with his performance, they would not do this deal. There's no doubt that Kyle is a better player than Collins and since they have enough draft capital, they might not mind throwing in a draft pick to sign a better player.
Will the Jazz put their faith in Collins, or are they going to sign Kyle anyway? We'll keep you updated.