A Glimpse into Younes Bendjima's Rocky Romance with Kourtney Kardashian
Younes Bendjima is a name that might cause a momentary pause until the glitz and glamour attached to it come flooding back. The striking 25-year-old model first stepped into the limelight, not just for his undeniable good looks or his mesmerizing strut on the runway, but for a more enticing reason — his love affair with Kourtney Kardashian.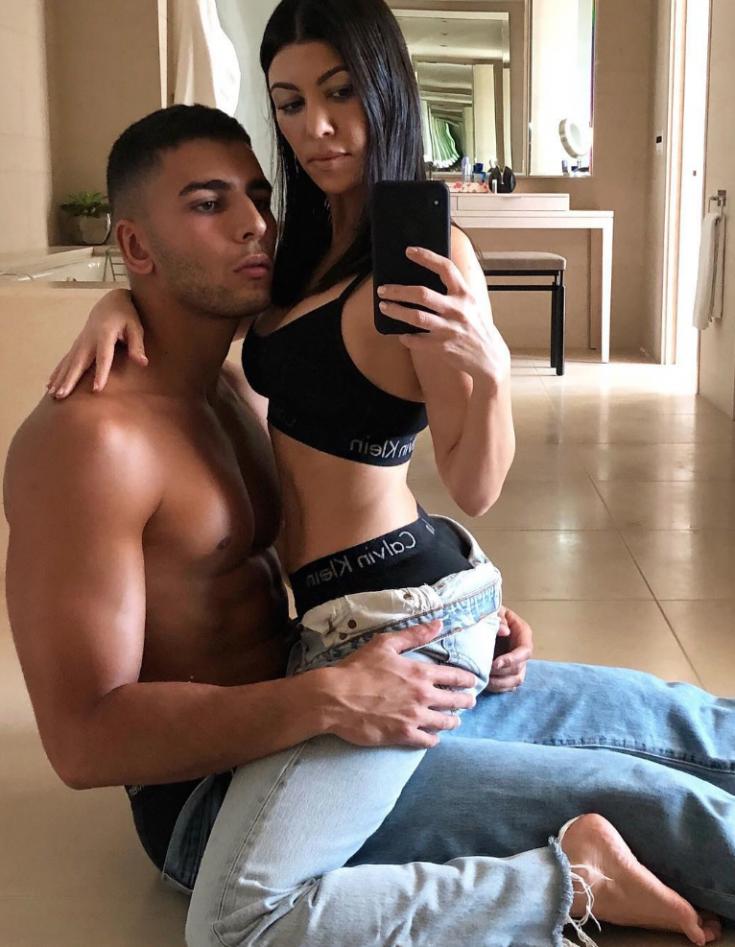 The eldest of the Kardashian clan crossed paths with the dashing model during the autumn of 2016, and their relationship evolved amidst the season's changing colors. At the onset, their love story unfolded like a casual, flirty chat at a glitzy Beverly Hills party.
However, as time passed, the couple's bond deepened, marked by numerous exotic vacations with snapshots adorning their social media walls. Despite the seemingly picture-perfect romance, a shadow of discord loomed, and the two decided to retreat into their separate corners.
The ripples of their split raised an ocean of questions, each wave hitting harder than the last. Was it Younes' blatant and dismissive comment on Kourtney's scorching bikini picture that sowed the seeds of their parting? Or did the close camaraderie between Younes and Tyga's ex, Jordan Ozuna, intensify the cracks in their relationship?
The whispers of their significant age difference also lingered in the air, fueling the fire. The exact cause remains a mystery in the grand narrative of Kardashian love stories. But what is well known, as murmured by those in the know, is that their split was far from a gentle goodbye. It was, reportedly, a stormy adieu.
Younes Bendjima's Gesture That Sent Shockwaves Across the Internet
As the dust settled on their tumultuous breakup, Younes Bendjima executed an unexpected move. Over a regular weekend about to take an extraordinary turn, Younes dedicated an Instagram story to his former flame, Kourtney Kardashian. And it wasn't just any Instagram story. It echoed his unspoken emotions, a homage to their shared past.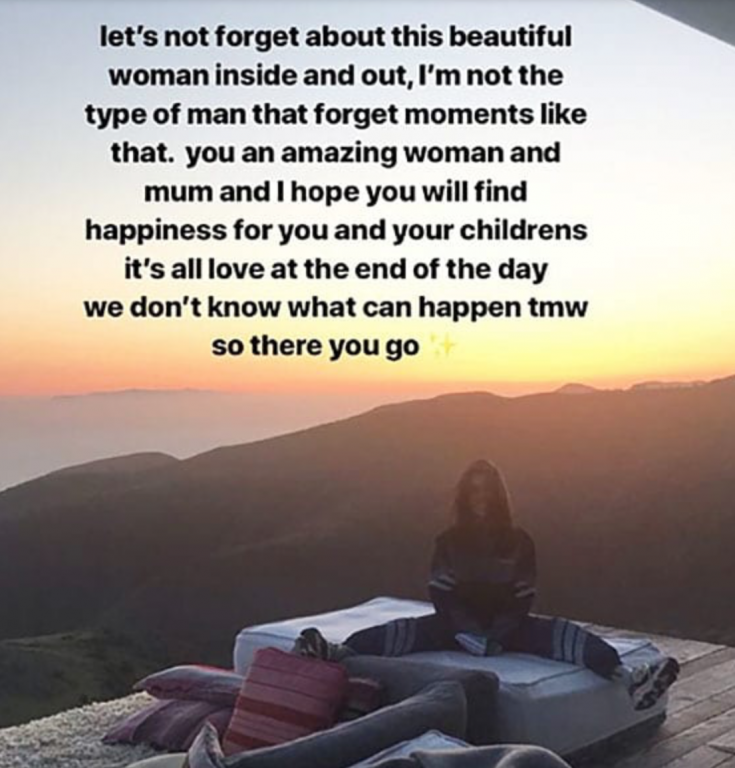 "Let's not forget about this beautiful woman inside and out," he inscribed under a photograph of Kourtney, rekindling memories of their sun-kissed vacations.
His words flowed with an undertone of longing and regret, marking an unambiguous testament of his memories that lay inked with Kourtney's name. Extolling her virtues as a remarkable woman and a devoted mother, he hoped for a future brimming with joy and contentment for Kourtney and her children.
Embroidered with hope and a dash of unpredictability, his message stirred a whirlpool of reactions, interpretations, and, of course, a revived interest in their dormant love story.
Decoding Younes Bendjima's Messages: A Plea for Reconciliation?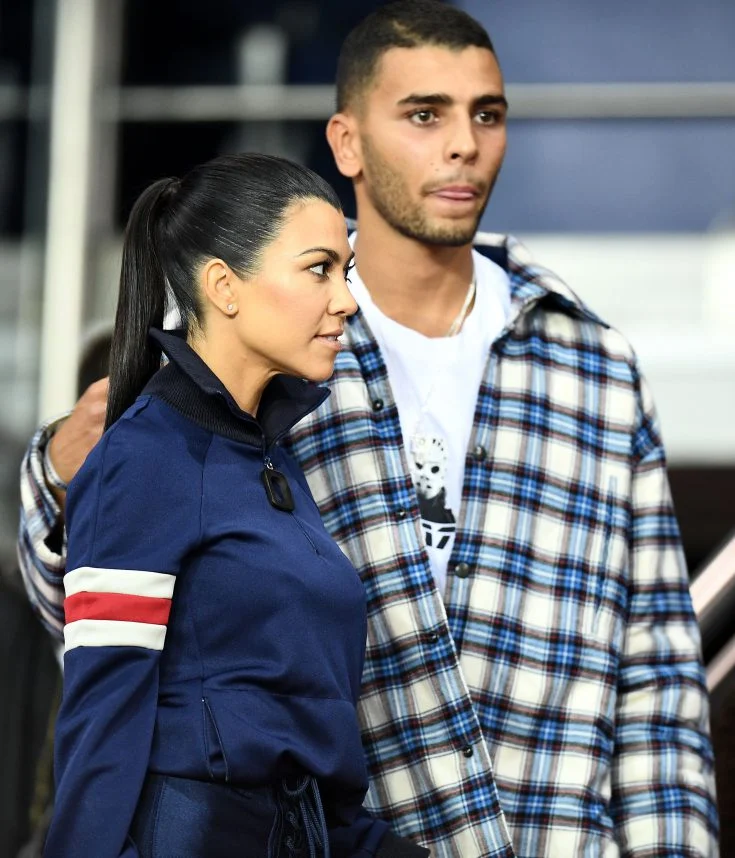 Deciphering Younes Bendjima's heart-on-sleeve declaration doesn't necessitate the intelligence of a Kardashian confidante. His longing for Kourtney, delicately veiled under a hopeful prophecy of the future, couldn't be clearer. The abrupt candidness of his message may have taken many by surprise, given the fierce finale of their romance.
However, the magnetic allure of the Kardashian lifestyle, interlaced with fame and fortune, can act as a compelling balm to soothe the sting of their past grievances.
The possibility of a romantic reunion between the estranged couple found its cheerleaders in the vast expanse of the Internet. Social media platforms were alight with fans tagging Kourtney in response to Younes' nostalgic post, heartily encouraging the pair to reignite the embers of their past love in the coming year.
The digital space echoed the desires of many individuals who fantasized about their personal Younes. Irony dripped from every tweet, considering this man once faced criticism for his possible infidelity and disapproval of Kourtney's risqué Instagram posts.
Will Kourtney Kardashian Succumb to Younes Bendjima's Plea?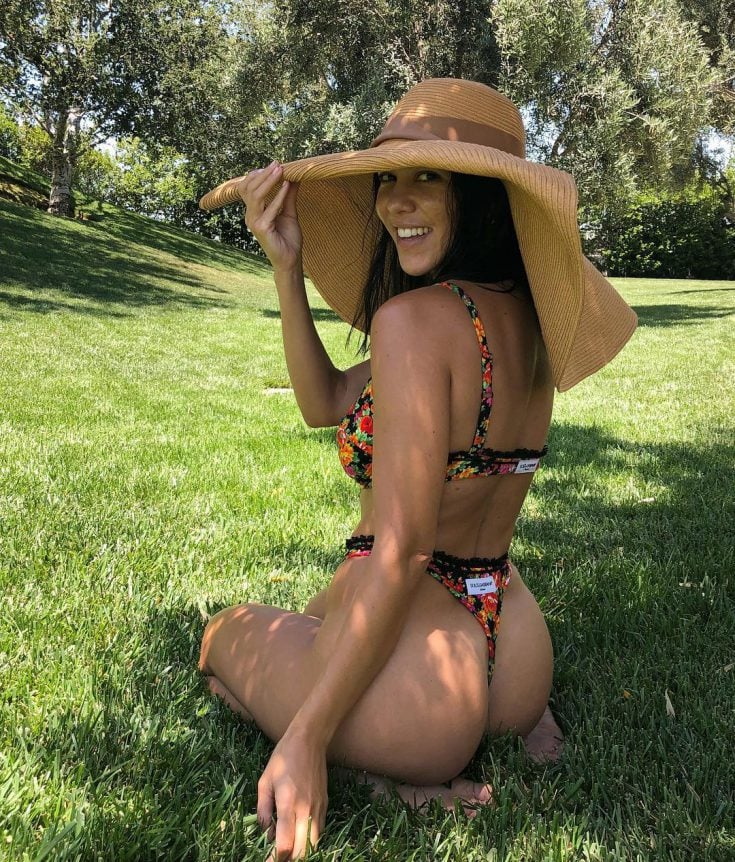 Kourtney Kardashian, the sphinx-like figure in the Kardashian family tapestry, remains silent amidst the cacophony surrounding Younes' public sentiments. Does the depth of his words move her, or does she remain indifferent, regarding it as a mere blip in her radar?
The answer is as elusive as the star herself. As we look ahead, we can only hope that Kourtney makes the choice that resonates with her heart and ensures her children's happiness.
Will she turn the leaf on this chapter of her life, or is she poised to pen a fresh chapter with Younes Bendjima? The sands of time hold the answer. Regardless, here's to wishing that the new year brings her the joy, love, and contentment she deserves, with or without a romantic reconciliation.
Source: TheHollywoodGossip