The Golden State Warriors' forward and guard, Klay Thompson, is likely to stay with the Warriors for a few more seasons. The Warriors are having a golden run at the moment, and they are always in the creamy layer. They won a title in 2022 and came very close to another one last season. They would be eyeing another title just like they did last season.
But eras come to an end and the Warriors know that theirs will be over soon as well. They would like to make some changes to strengthen their roster before their dynasty comes to an end. But the owner has said that they have no intentions of trading off Klay Thompson any time soon. Here is all the information you need about the situation of Klay Thompson with the Golden State Warriors.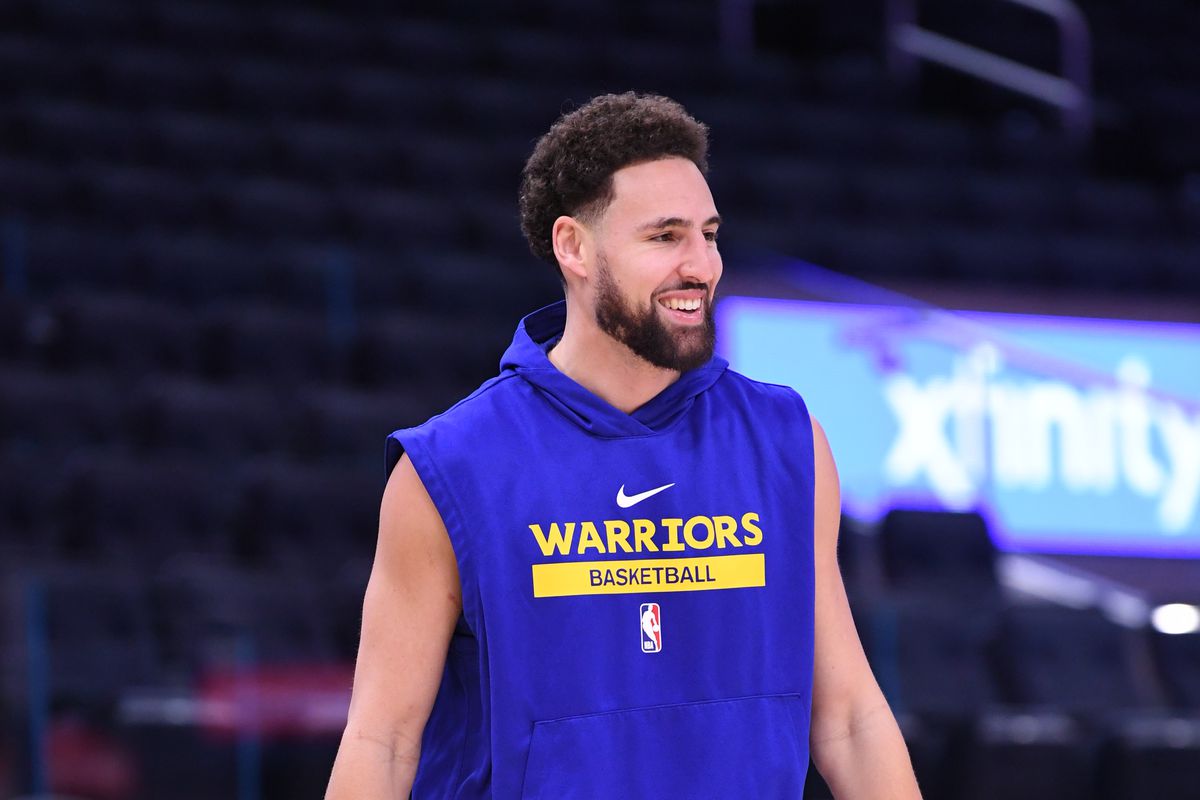 What did the Warriors' owner say about Klay Thompson?
The Warriors' owner Joe Lacob said that he wants to keep Thompson in the squad for the time being. He added that he had some discussions with the player, which were in very early stages. He expects that further discussions at a much better level will be made with the player, and he would like Klay to stay with the Warriors for a long time.
If Klay Thompson is indeed on the trade block he would be the best possible complimentary piece that Lebron James has ever had.

— JAKE (@KingJakeVII) June 19, 2023
How did Klay Thompson perform last season?
The 33-year-old played 69 games for the Warriors last season and averaged 21.9 points. Along with that, he also charted 2.4 assists and 4.1 rebounds per game while shooting 41.2 percent 3-pointers and 43.6 percent from the field. His impressive stats are surely the reason for which the Warriors would love to have him. Also, his experience would be helpful for nurturing the youngsters.
REPORT: "The Portland Trailblazers have discussed a trade with the Golden State Warriors in which the Blazers would send the No. 3 pick in exchange for Klay Thompson."

(via @JakeLFischer)

New Dynamic Duo in Portland? 👀🔥 pic.twitter.com/86NSGjLhew

— ًHoop CentraI (@TheHooopCentral) June 22, 2023
What is the Warriors' current situation with Klay Thompson?
The veteran guard has a five-year-long contract worth $189.9M with the Warriors which is set to expire next summer. The Warriors plan to extend his stay by offering him an extension. It is expected that Klay would stay with the Warriors throughout his career.
Will the Warriors manage to extend their 33-year-old guard? Will they trade him off for value if the struggle begins? We'll keep you updated.