Hello guys, we are back with an adorable tale of two kittens. A ginger kitten befriends a family cat and was determined to win her over.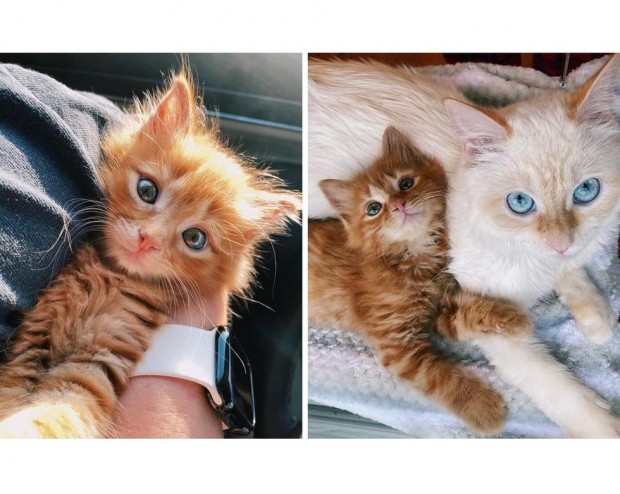 To welcome the new kitten in the family, the cat was a little hesitant. But the kitten was determined, and you will see in the coming picture how she won her over.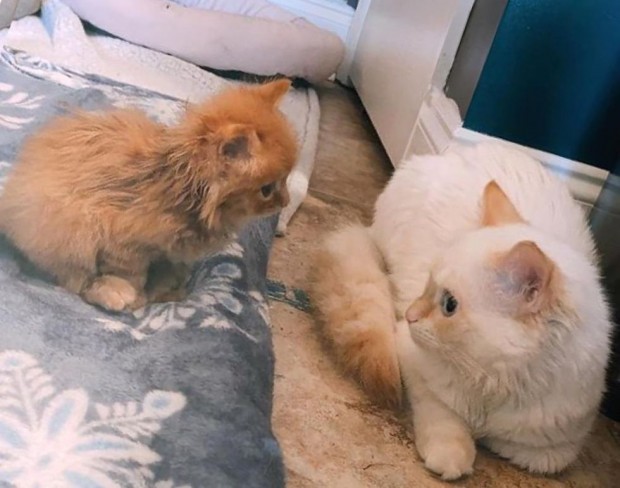 Cheese, met the swat but that did not deter her. The little furball was not ready to take no for an answer. No matter where Hank went, the little ginger followed her like a shadow.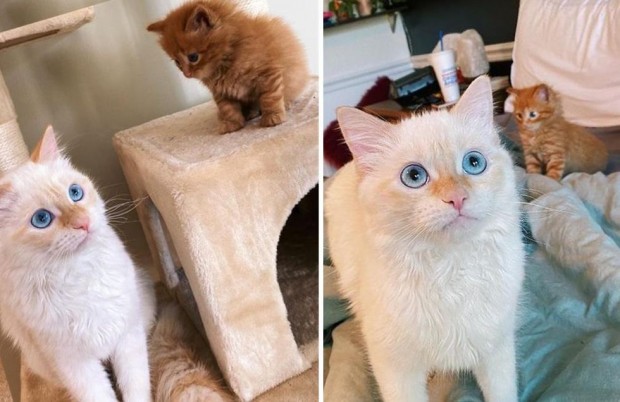 She would come out of nowhere and try hard to play with her big sister. Cheese never stops meowing and running around," Jennifer shared with Hiptoro.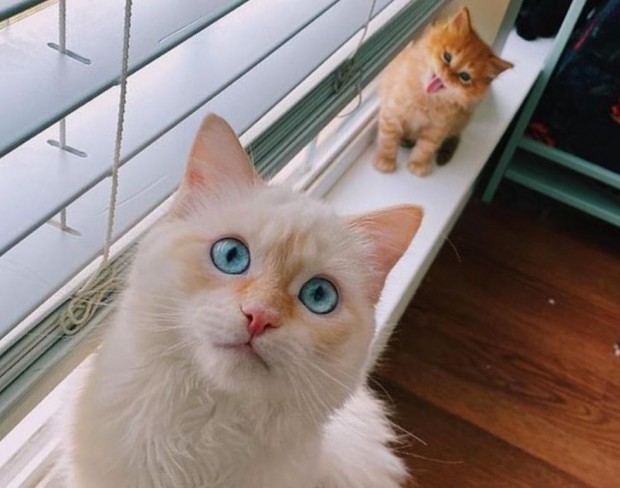 No matter what, Cheese was not ready to give up. She would do everything to get Hank to play with her. Gradually. as days passed by, the kitten started to grow over the cat.
One day Hank turned over to Cheese and gave her a face wash. This made the little one the happiest kitten.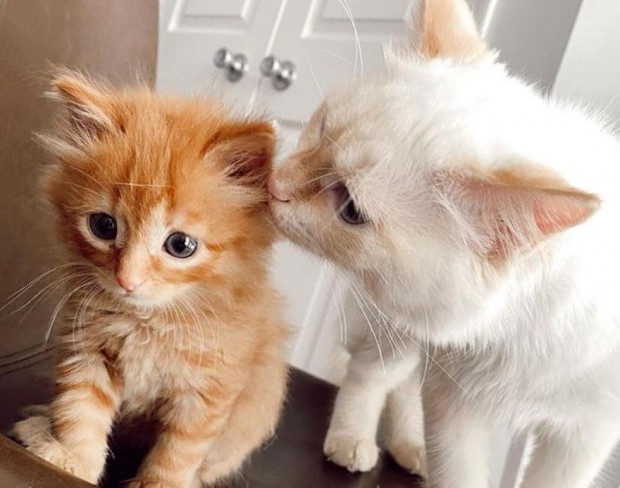 Hank realized that resistance was futile. They started to play everywhere in the house and even shared the same bed.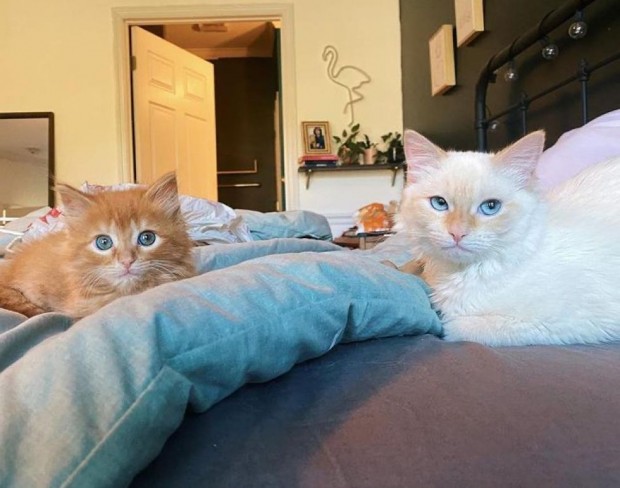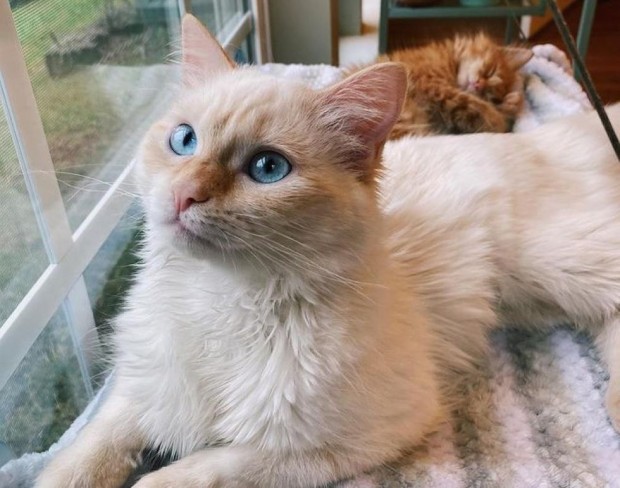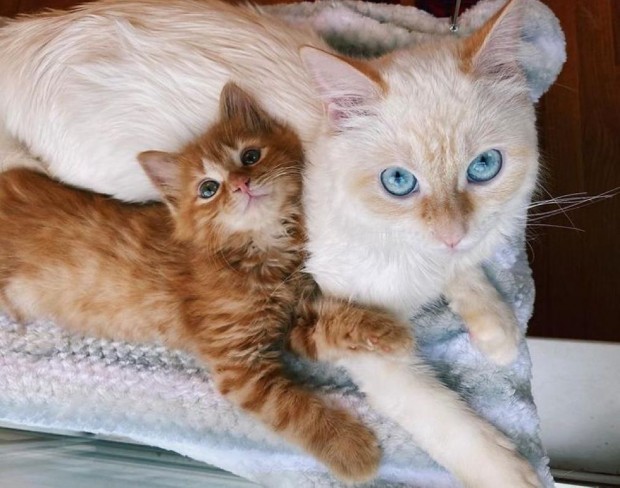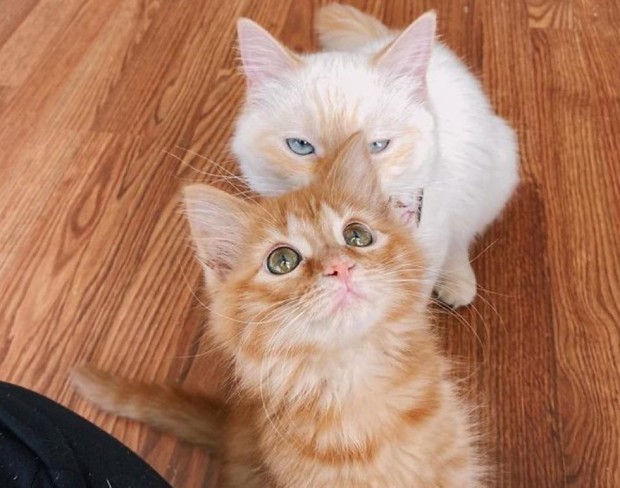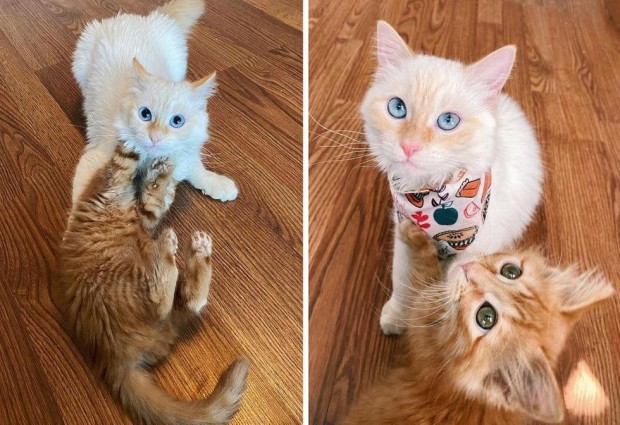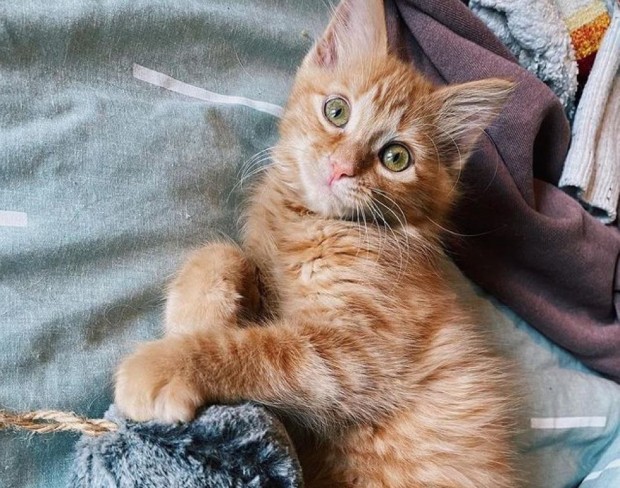 They are inseparable now!