North West Shines with her Vivacious Personality Amidst Family Antics
Known for its inescapable paparazzi, Hollywood often throws celebrities into the limelight for the minutest of their daily activities. Yet, some manage to stand out even amidst the ever-flashing camera lights. One such personality is none other than Kim Kardashian's eldest daughter, North West.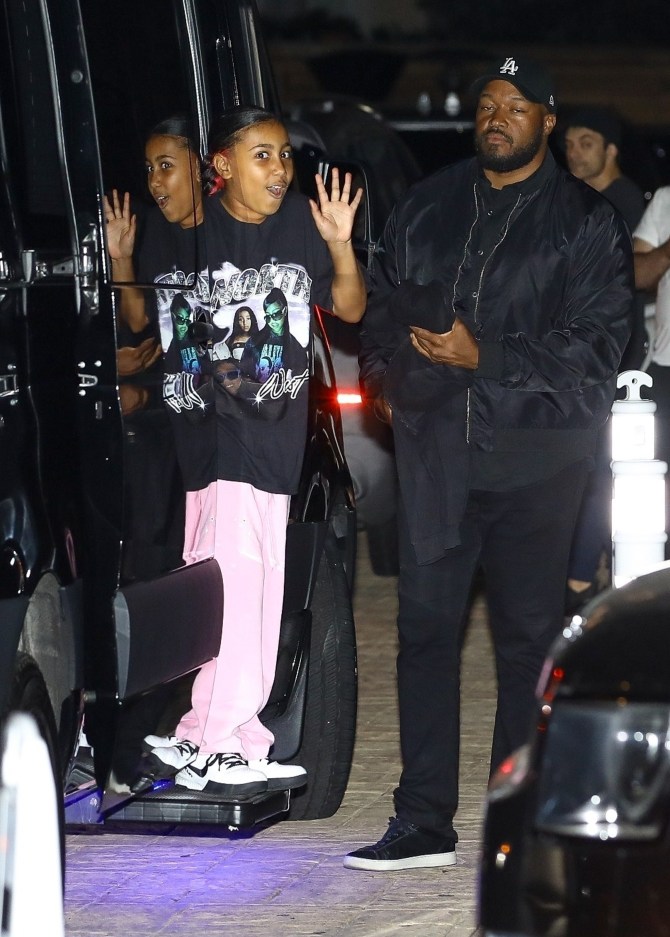 Spotlight on North: A Young Star in the Making
On what seemed to be an ordinary day, with Kim picking up her son, Saint, from his basketball game, North turned heads and made headlines. The ten-year-old didn't just lighten the atmosphere post her brother's shocking gesture but turned it into a delightful showcase of her bubbly persona.
Spotted heading to a dinner at the posh restaurant Nobu, North sported a quirky black t-shirt that featured, interestingly, her own face. The young star was evidently in high spirits, making amusing faces and striking poses, much to the amusement of the onlookers and paparazzi.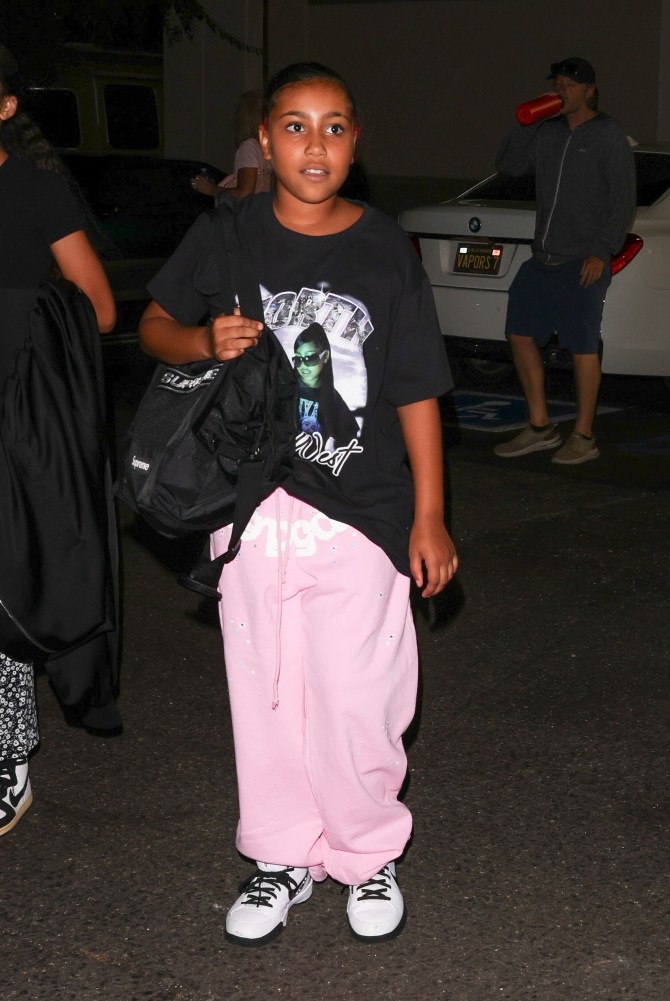 Kim's Stylish Appearance
Accompanying her spirited daughter, Kim Kardashian flaunted a chic look. Donning a dark black corset top paired with oversized jeans, she presented a sharp contrast to North's playful demeanor. And in true Kardashian style, despite the evening setting, she chose to accessorize with a pair of stylish shades, her hair neatly slicked back.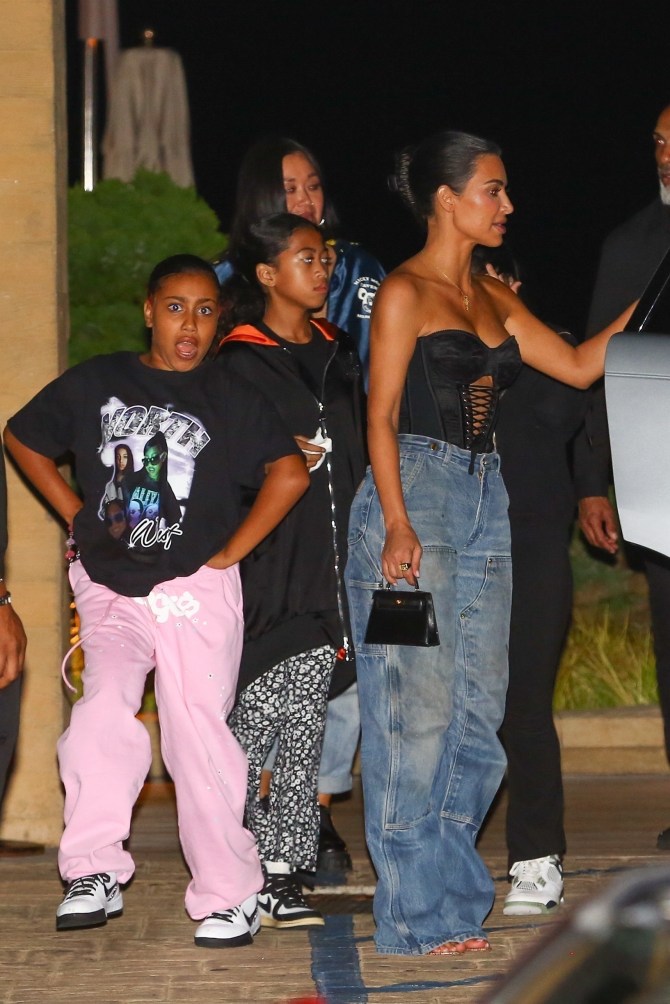 Online Buzz: Fans Gush Over North's Antics
As the photos from the evening started making rounds on the internet, fans couldn't contain their excitement. Many took to online forums, celebrating North's vivaciousness. Among the wave of appreciation, comments like "North is really out here being an icon" and "North is such a mood" stood out. One particular fan's remark, "I love North's comedic, vivacious personality," resonated with the majority.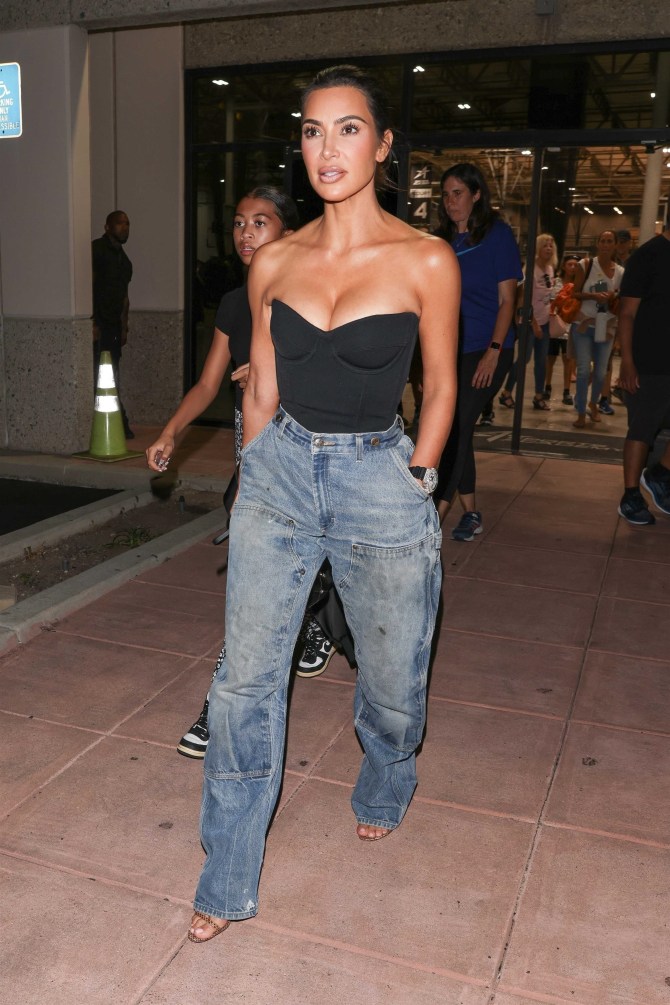 Family Moments: Not Always Picture Perfect
Earlier in the day, an unexpected incident involving Saint, Kim's son, stole the spotlight momentarily. Exiting his basketball game, young Saint was spotted making an unanticipated gesture at the paparazzi – flashing his middle finger. Kim, clearly taken aback by her son's act, was observed giving him a bit of a reprimanding.
However, Saint's unpredictable antics aren't a new revelation. A while back, Kim shared a video clip on her Instagram Stories that showcased the young boy's playful, if slightly mocking, approach towards his mom. From stating "I say you're nothing to me, but you mean the world to me" to proclaiming his affection, saying "I love you more than my cute little brother, Psalm," Saint's spontaneous moments leave audiences amused and occasionally, surprised.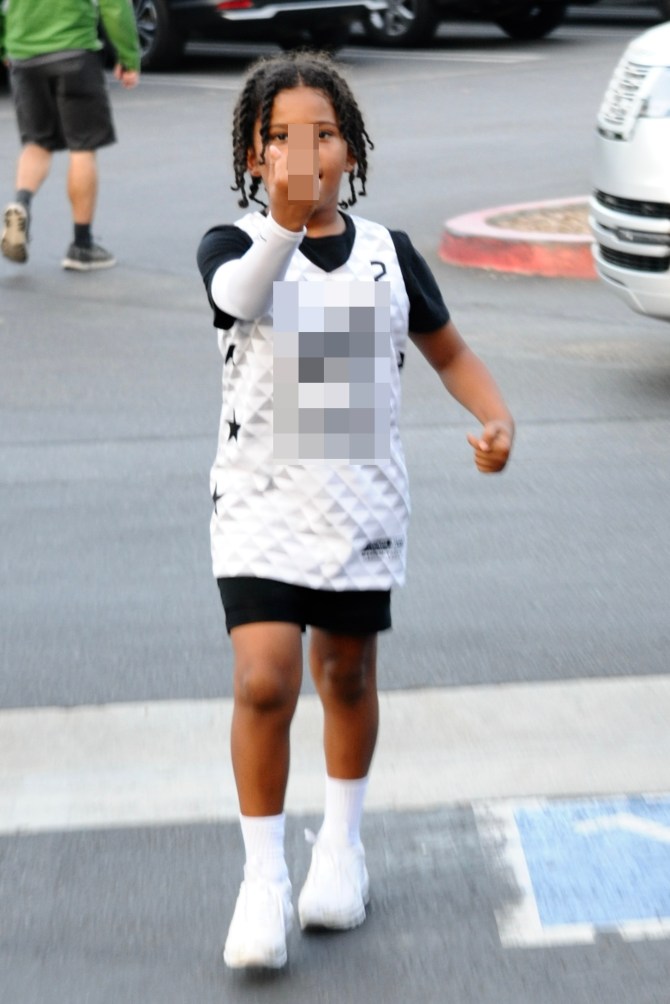 A Peek into North's Recent Endeavors
Adding to the series of entertaining events, North gave her hairstylist a memorable appointment recently. During a session, the stylist found herself chuckling at North's dance moves, which the young Kardashian showcased while gazing at herself in the mirror. Adding to her style, North also introduced pink streaks to her already long hair, giving her a fresh look.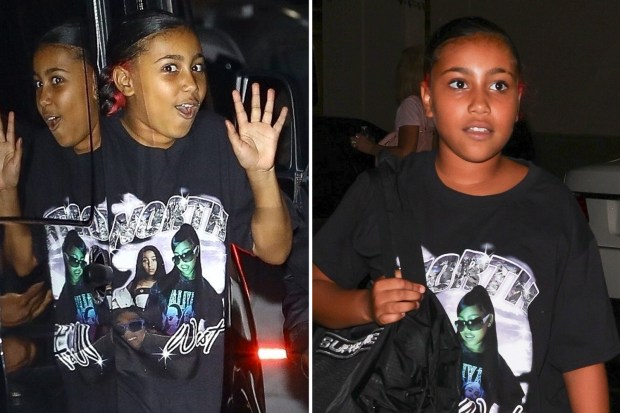 Wrapping it Up
In the bustling life of the Kardashians, every day is an event. But amidst the flurry of flashing cameras and headlines, the younger generation, especially North West, is certainly carving out a niche for themselves. With personalities as vibrant as theirs, they're certainly the ones to watch out for.
Source: The Sun