Keira, Kaley and Christian pitched their father's invention on Sunday's episode of Shark Tank that is already sold out. The siblings' dad, Keith, was a fire fighter in the New York City who died due to cancer after giving his contribution in cleaning the aftermath of the attacks of 11 September that left the entire city terrified.
Kaley said,
It was his dream to pitch it on Shark Tank. Unfortunately, he passed away before he had that chance, but we're here today to continue his legacy and make that dream a reality.
Keith also won the Food Network's Chopped twice, but sadly the show aired in June which was after his death. The product is called the Cup Board Pro and includes a chopping board that has a detachable bowl that enables the user for easy cleanup. The product also bears a special logo that incorporates a firehouse symbol to honor the fire fighters who died in the attack of 9/11.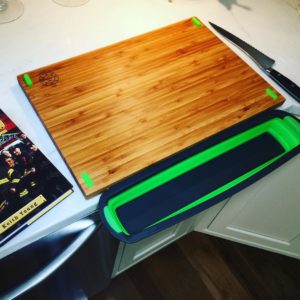 The siblings are between 15 to 24 years of age and they said that the delay in the release of the product was due to their mom's sickness. Their mother was diagnosed with breast cancer and died because of it in August 2012. Kaley said,
He put everything on hold to be at her side. On Aug. 22, 2012, God called our mom home, and our dad showed us what strength was in every moment he continued to show up for us, and in life in general. He was a true inspiration, like our mom.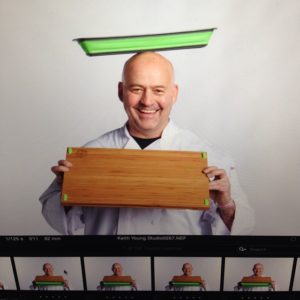 The siblings also started a store online to honor the legacy that their parents left behind and will run the business from their home. The episode was so emotional that it left everyone in tears. Their product is already sold out as they got a really positive response.
Source: People.com, CNBC