The Houston Rockets forward and guard Kevin Porter might get traded to the Milwaukee Bucks this summer. The 23-year-old point guard was speculated to be the face of the team at one point, but things changed quickly. The Rockets have Fred VanVleet, Amen Thompson, Jalen Green, and Dillon Brooks on their roster, and Kevin does not have the same importance he once had.
The USC Trojans product played 59 games for the Rockets last season and averaged 19.2 points, 5.7 assists, and 5.3 rebounds while shooting 36.3 percent from beyond the arc. With many quality players to play at the 3, the Rockets might consider moving him out. The Bucks have shown interest in the youngster. Can they land him? Here is all the information you need about the trade between the Houston Rockets and the Milwaukee Bucks involving Kevin Porter.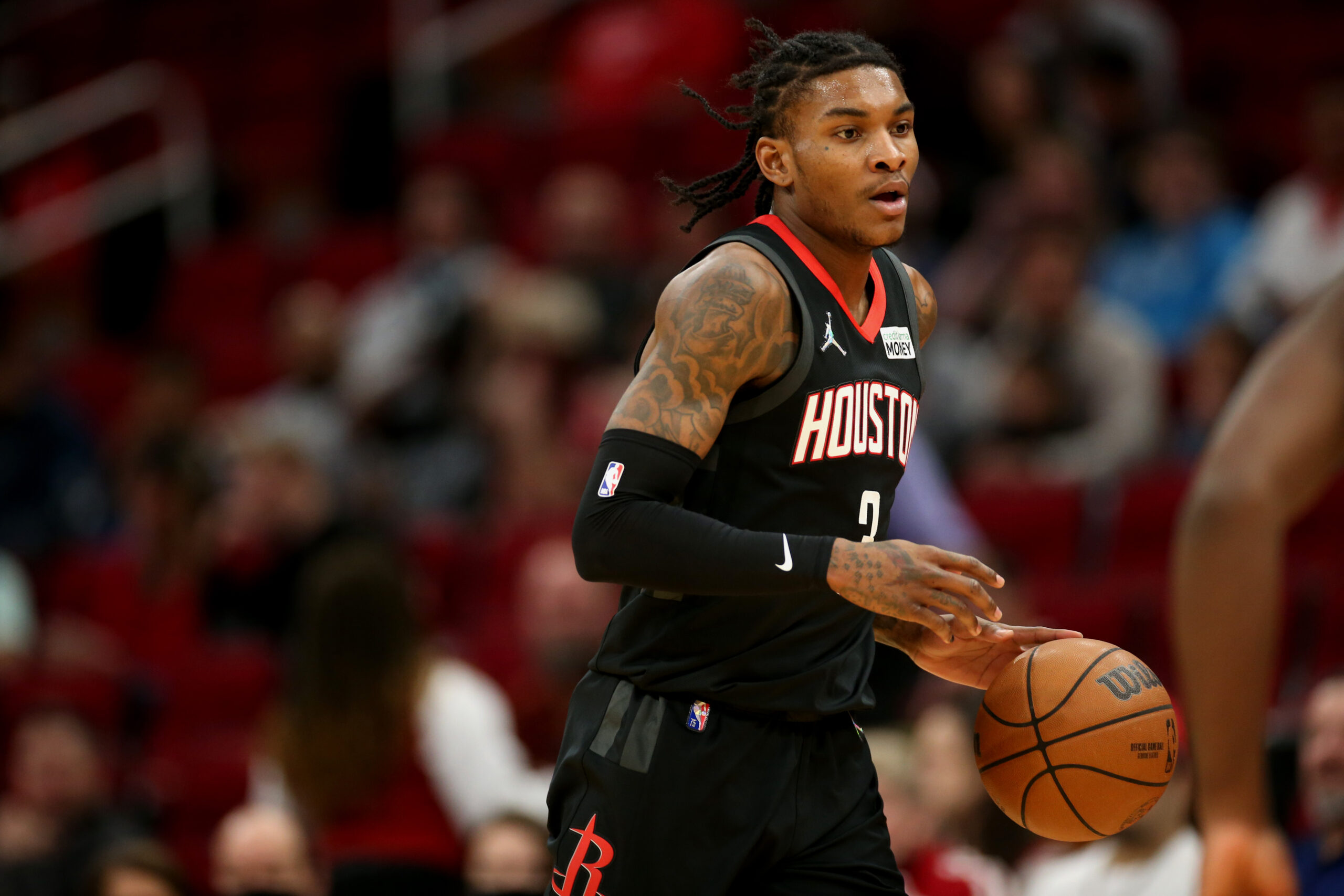 What would the Bucks offer for Kevin Porter?
The Bucks are likely to offer Bobby Portis, Grayson Allen, and a 2028 top-five protected first-round pick in exchange for the American guard. Off-the-court incidents are another reason for trading Kevin; the Cleveland Cavaliers traded him for the same. Are the Rockets going to do the same? The player has improved over the years and has immense talent.
https://twitter.com/BradeauxNBA/status/1676258539189198849
Why would the Rockets trade-off Kevin Porter?
The American professional performed pretty well last season. The Rockets do not necessarily need him, and they would love to trade him considering the return value they are getting for him. Two decent players and a protected first-round pick might be enough for them since they got him very cheaply.
The #Rockets assumed off-season outlook if they don't sign James Harden:

Amen/Scoot (trade up)
Jalen Green
Tari Eason
Jabari Smith Jr.
Alperen Şengün
Kevin Porter Jr.

– 60M+ in cap space (most in the NBA)
– 7M in MLE money
– Pick 20/Future Brooklyn Picks

Houston brings in… pic.twitter.com/gjO9tKo0ru

— Bradeaux (@BradeauxNBA) June 6, 2023
Why would the Bucks like to sign Kevin Porter?
Porter is a brilliant player. He can create his own shot and is incredible at catch-and-shoot play. He can be added to the duo of Giannis Antetokounmpo and Jrue Holiday, which will make the Bucks better for sure. Even though first-round picks are valuable, the Bucks would not mind losing one for Kevin.
If this deal goes through, the Rockets would thank themselves for signing Kevin. Will the Bucks land him knowing his off-the-court issues? We'll keep you updated.