The San Antonio Spurs guard and forward Keldon Johnson is on the radar of the Detroit Pistons. The Spurs have already landed Victor Wembanyama through the lottery system, and if they want to make use of it again, they might drop some more quality players. But shouldn't they build their roster around Victor and head for the title?
The Pistons are rebuilding, and they have got a lot of guards on their roster. They would like to swap some of them for a quality winger. Spurs' Johnson is a brilliant option. Can they manage to land him? Here is all the information you need about the trade between the San Antonio Spurs and the Detroit Pistons involving Keldon Johnson.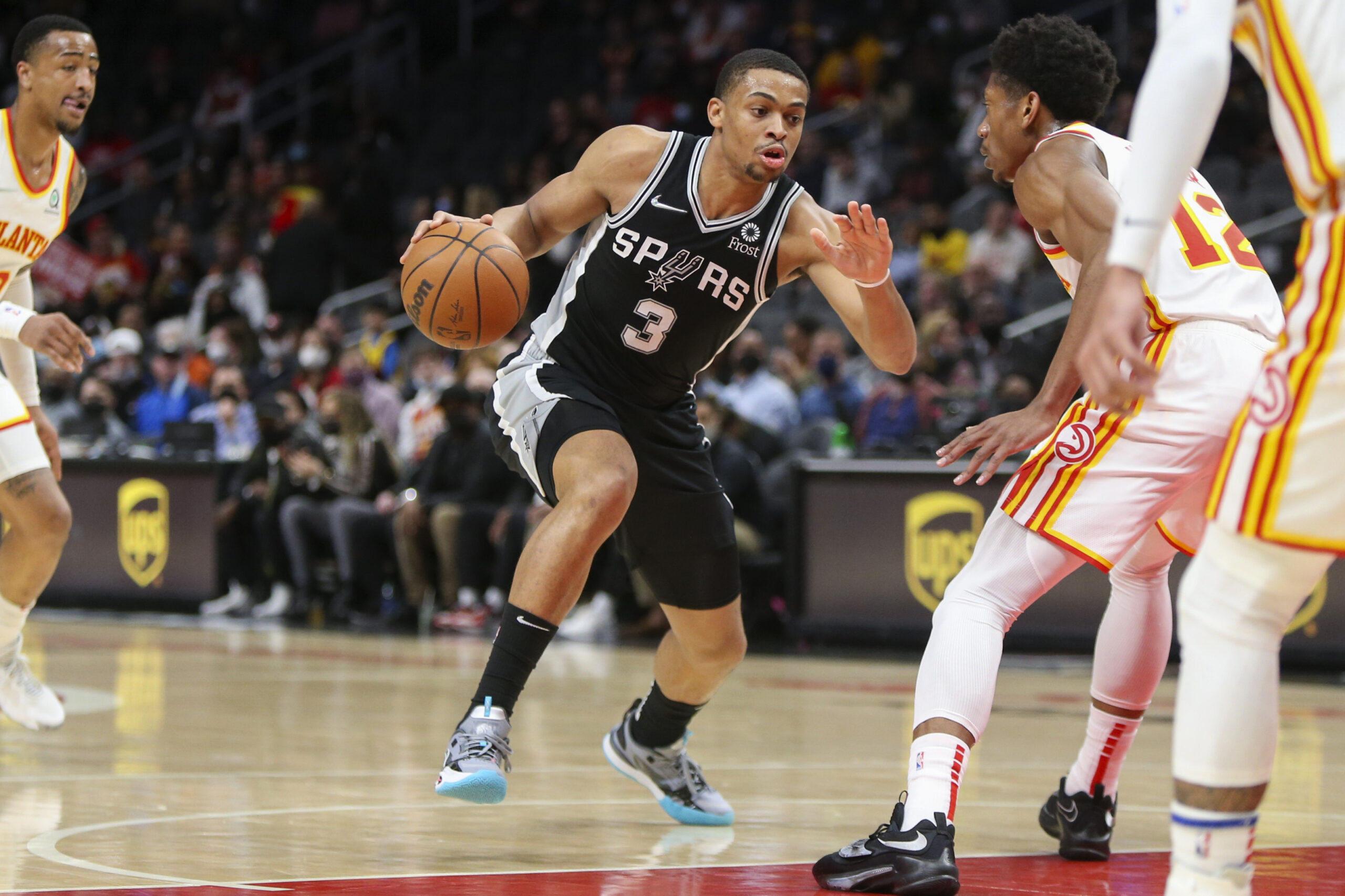 What would the Pistons offer for Keldon Johnson?
The Pistons are expected to offer James Wiseman, Killian Hayes, and a 2026 first-round pick in exchange for Keldon Johnson. The NBA lottery system gives higher chances of landing a better player to the weaker teams. It looks like the Spurs found the loophole and traded Dejounte Murray and landed a generational talent. But does moving Johnson after landing Victor make sense?
Highest And-One Frequency%

1. Bennedict Mathurin—6.7%
2. Devin Booker—5.01%
3. Kawhi Leonard—5.0%
4. Keldon Johnson—4.8%
5. Kenyon Martin Jr—4.7%
6. DeAaron Fox—4.3%
7. SGA—4.2%
8. Paolo Banchero—3.6%
9. Harrison Barnes—3.31%
10. Cam Thomas—3.3%

AND ONEEEEEE pic.twitter.com/HcRpHRklSg

— NBA University (@NBA_University) August 23, 2023
Why would the Spurs like to trade off Keldon Johnson?
In 2022, Keldon Johnson signed a 4-year / $74,000,000 contract with the San Antonio Spurs, including $74,000,000 guaranteed and an annual average salary of $18,500,000.
If the Spurs are trying to pull off another lottery pick like Victor, this might be the best thing to do. But they just signed a star player. Shouldn't they keep other quality players to support him? But if they want to add players to their roster, this makes sense. They are getting two players plus a draft pick in exchange. They can pair the guards with Victor, and things might work out for them.
Most 10-point quarters for the Spurs this past season:

37 – Keldon Johnson
14 – Devin Vassell
7 – Jeremy Sochan, Malaki Branham

Scoring in BUNCHES 🎯 pic.twitter.com/Rvr7xq4aGe

— Spurs_Muse (@spurs_muse) August 20, 2023
Why would the Pistons like to sign Keldon Johnson?
The Pistons are in dire need of a wing. They currently have Ausar Thompson on their roster, but Johnson would be a much better fit for them. But they are giving up on a lot of assets, especially the first-round pick. Signing a wing would strengthen their squad and that is probably what the Pistons would want at the moment.
Will the Pistons put their faith in the squad they have built and sign Johnson anyway? Or are they going to keep their first-round pick to themselves? We'll keep you updated.