The Minnesota Timberwolves' forward and center Karl Anthony Towns might get traded to the Orlando Magic this summer. Karl has failed to perform up to the Timberwolves' expectations even though they signed Rudy Gobert to cover for him. They rarely played together due to the injuries. Now, the Timberwolves would like to trade either of them and since Karl would give better returns, he might be the one to go.
Karl played a total of 29 games for the Timberwolves last season and averaged 20.8 points, 4.8 assists and 8.1 rebounds per game. It was below par for the Timberwolves' management, can the Magic acquire him? Here is all the information you need about the trade between the Minnesota Timberwolves and the Orlando Magic involving Karl Anthony Towns.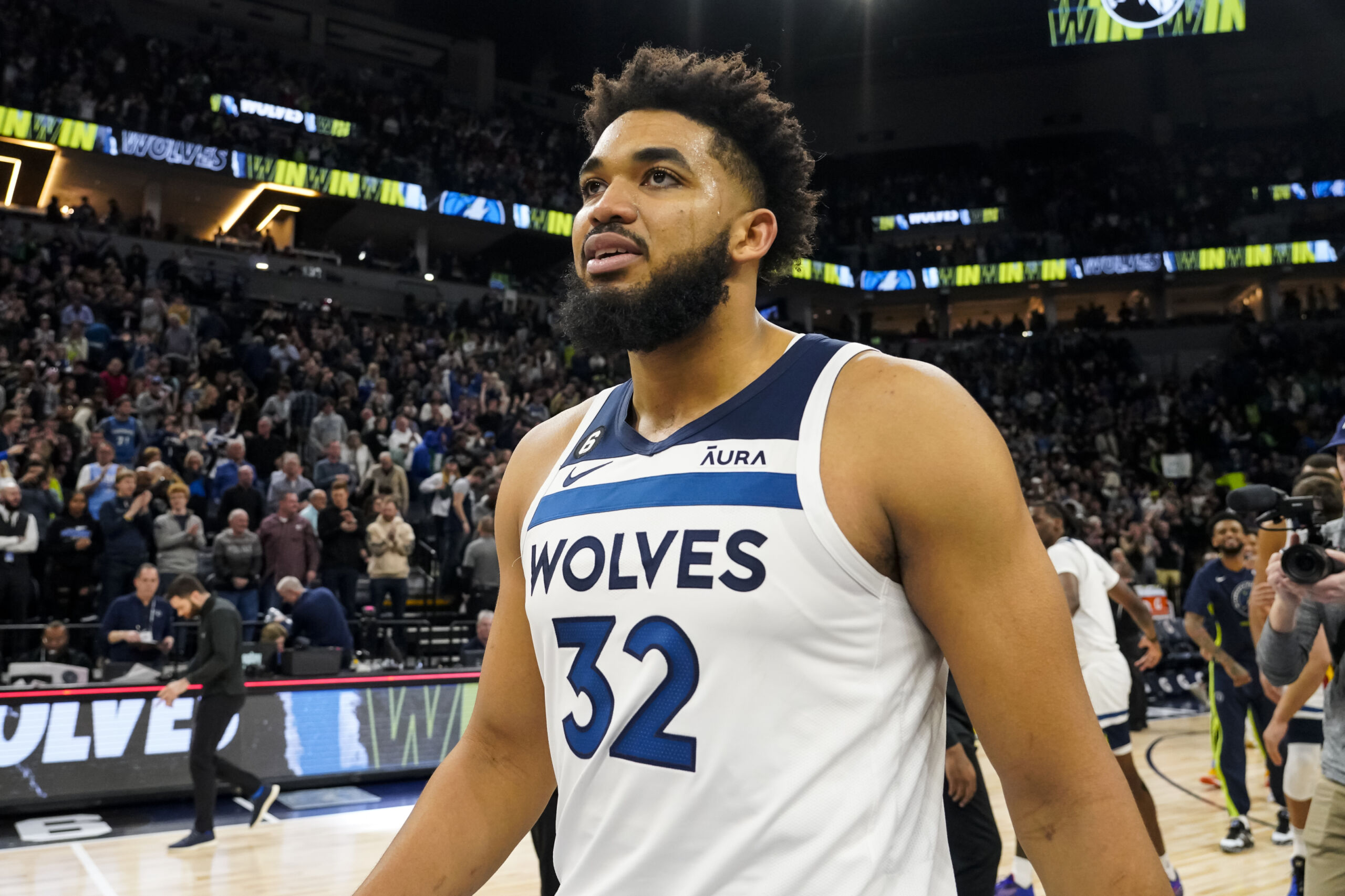 What would the Magic offer for Karl Anthony Towns?
The Magic are expected to offer Jonathan Isaac, Markelle Fultz and a first round pick each from the year 2025,2027 and 2029 in exchange for Karl Anthony Towns. Both of the times have not been consistent for a while. They made it to the playoffs sometimes and failed to do so on some occasions. It is very likely that the two would make some changes to their roster this summer.
Damian Lillard for Karl-Anthony Towns????@BillSimmons creates this fake trade and ponders whether it could possibly happen on the #BSPodcast. pic.twitter.com/JGfP7Ae6BX

— The Ringer (@ringer) August 22, 2023
Why would the Timberwolves let Karl Anthony Towns go?
The Timberwolves are getting enough return for their star player in this deal. If Isaac manages to keep himself on the floor, it would be a steal deal for the Timberwolves. Fultz will be a great addition to the roster as we while the most luring part is three unprotected draft picks. They are getting what they spent on Gobert and a lot more.
Karl Anthony Towns career shooting stats:

2017: 101 3pm || 36.7 3p% || 61.8 Ts%

2018: 120 3pm || 42.1% 3p% || 64.6 Ts%

2019: 142 3pm || 40 3p% || 62.2 Ts%

2020: 114 3pm || 41.2 3p% || 64.2 Ts%

2021: 122 3pm || 38.7 3p% || 61.2 Ts%

2022: 150 3pm || 41 3p% || 64 Ts% pic.twitter.com/klZYlhj3HJ

— nbatrend (@nbatrend) April 6, 2023
Why would the Magic like to sign Karl Anthony Towns?
The Magic have a lot of point guards and this deal lets them get rid of a few so that they can give time to other players as well. Although they are spending a lot on Karl, they would not mind doing so for landing a superstar. If Karl fits into the squad, the Magic might do wonders this season.
Will the Timberwolves accept the haul and let their superstar go? Will the Magic think it over again? We'll keep you updated.