Kanye West responds to the label of "crazy."
The controversial rapper, 45, made the following remarks in the second segment of his in-depth interview on Fox News's Tucker Carlson Tonight, which aired on Friday: "They continue to say, "Oh he's insane, he's crazy." And when people say that, it makes me feel hurt."
"It makes me uncomfortable when people genuinely inquire about my well-being."
West made his most recent comments after facing criticism for a worrying tweet he wrote to Boosie Badazz (formerly known as Lil Boosie), who had attacked West's White Lives Matter t-shirt.
He wrote in all uppercase, "Don't speak on me Lil Boosie speak to me," which has since been deleted but was screenshotted and circulated on Twitter.
Added West "Come shoot me, come smack me. I am the one who was victimized by the black celebrity community as a whole. I'm returning now to shoot up the school."
West has been vocal about his battle with bipolar disorder, as has his ex-girlfriend Kim Kardashian.
The Kardashians star, 41, said in a 2019 Vogue cover story that her husband had accepted his bipolar disease even though he chose not to take medication to manage it.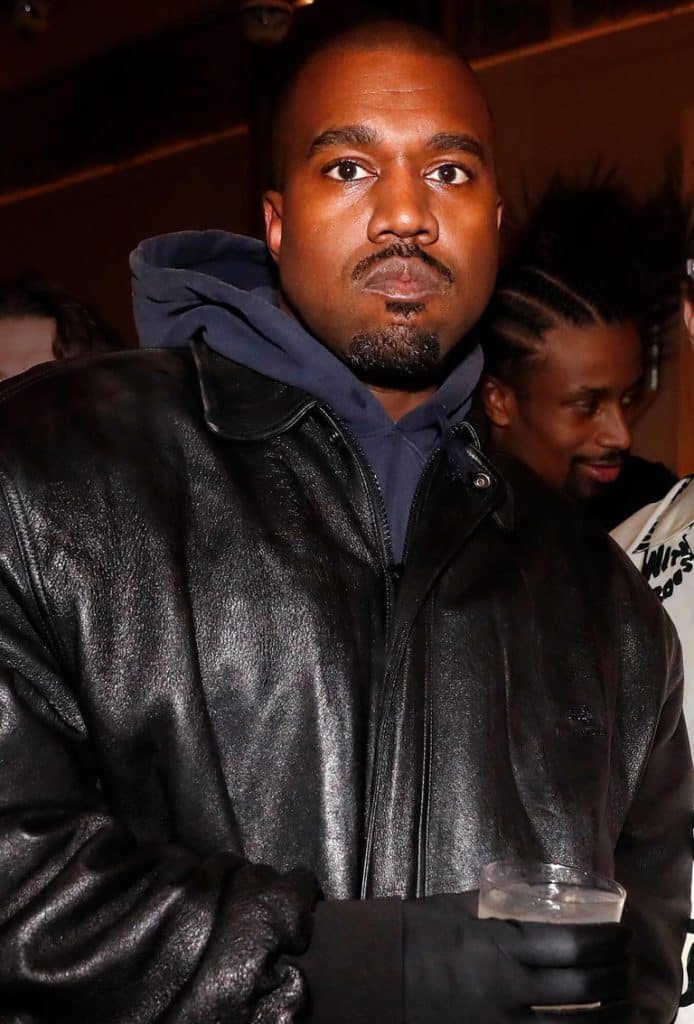 The couple had arrived at a "fairly good place" in his mental health journey, she said at the time, adding that taking medication was not really an option for him because it really changed who he was.
It is undoubtedly an emotional process, she continued. "Everything is incredibly tranquil right now. However, we are aware of when episodes will occur and how to deal with them."
The "Stronger" rapper, who unveiled his White Lives Matter clothing at his most recent Yeezy Season 9 presentation at Paris Fashion Week, doubled down on it in part one of his interview with Carlson.
"I just channel the energy and do things based on feelings. It only seems right. West described the original decision as employing "a gut instinct, a connection with God, and just brilliance."
He described how his father Ray West felt about the shirt, which was also worn by right-wing commentator Candace Owens in a backstage photo with West.
"White Lives Matter," remarked my dad, an educated former Black Panther, in a text message he sent to me today. He recalled saying, "Ha ha ha ha," "I said, 'I thought the shirt was a humorous shirt,'" she added. I found the prospect of wearing it amusing. I then questioned, "Dad, what makes you think it was funny?" 'Just a Black man,' he said.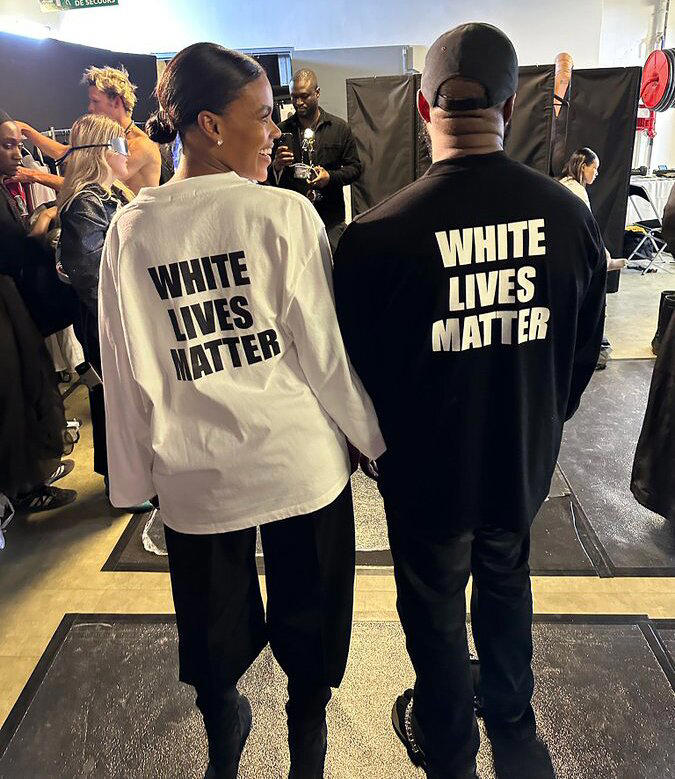 Continued the Donda artist: "My favourite reaction was that one. People are searching for an explanation, and people respond by saying, "Well, as an artist you don't have to give an explanation," however you must as a leader."
"Therefore, the reason I wrote "White Lives Matter" on a shirt is that it is true. The obvious thing is that, "said West.