The Washington Wizards shooting guard Jordan Poole is likely to part ways with his current team in the coming days. When a team acquires a player, a few of the most followed paths include adding the player to rotation, using him as a starter, or trading him off for a star. But in rare scenarios or coincidentally, some teams choose to land a star player to sell him at a higher price after his value increases. Are the Wizards on the same track? Did they plan this, or is it just a mere coincidence?
An NBA insider, Marc Stein, has speculated that the Wizards are looking for a good package for their shooting guard, and if any attractive offer arrives, they would not mind sending him away. If the Wizards had planned this, they would be thanking themselves for doing so since the valuation of the player has increased further. There are many teams in the market who would love to add Poole to their roster. Will the Wizards be able to crack a deal? Here is all the information you need about the future of Jordan Poole with the Washington Wizards.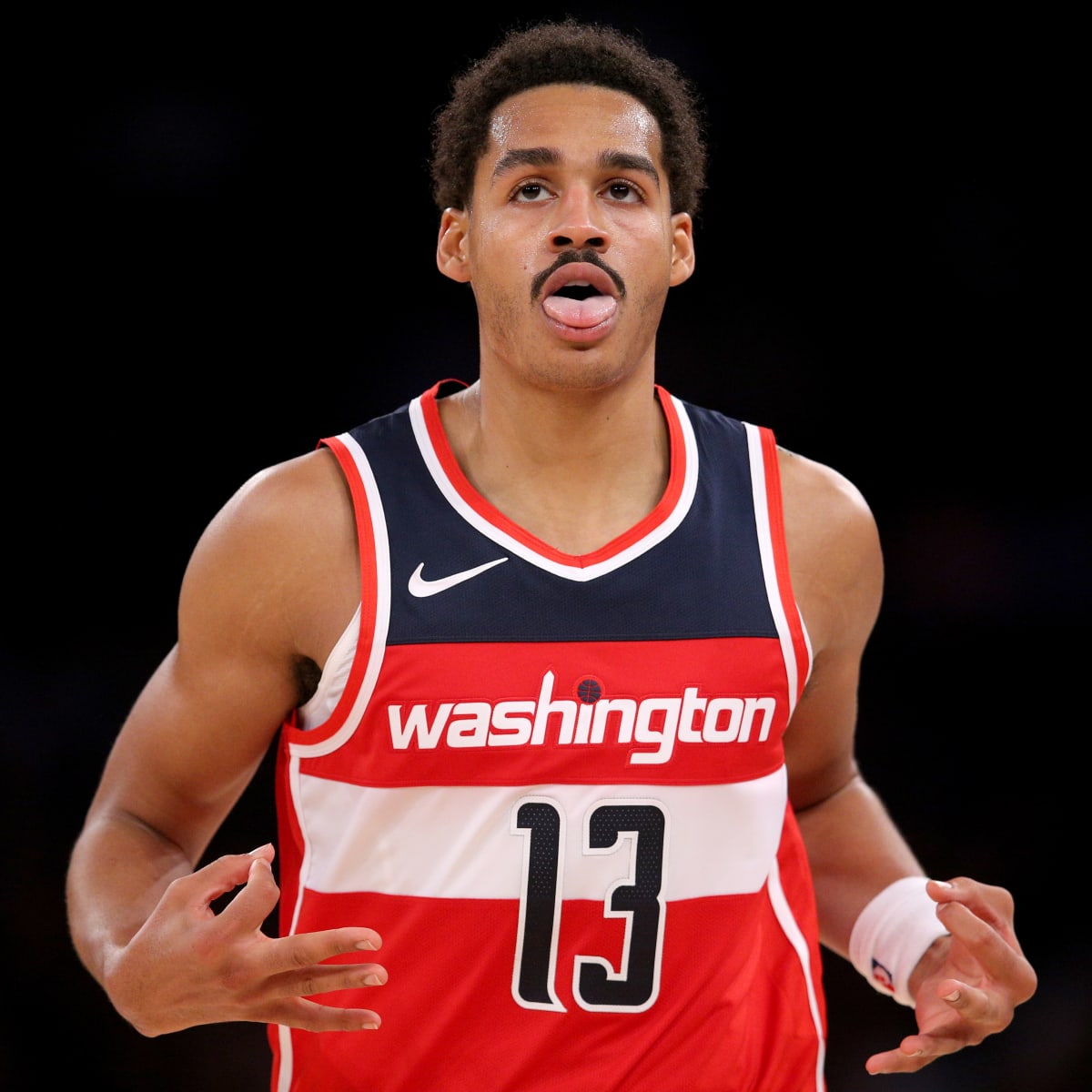 Jordan Poole: Contract details and previous team
The Wizards acquired the 24-year-old from the Golden State Warriors in the last offseason. He signed a four-year-long contract worth $128 million with the Warriors in October 2022. He is set to earn $27.5 million this season.
Jordan Poole When Starting Last Season:
▫️43 GP • 33.0 MPG
▫️24.6 PPG | 3.1 RPG | 4.6 APG
▫️0.9 SPG • 0.3 BPG
▫️44/34/88 splits (52.8 2P%)
▫️58.2 TS% | +0.1 rTS%
▫️Thirty-Two 20+ Point Games

The Warriors desperately need a secondary scorer like this. pic.twitter.com/Q81YQAlQ5a

— Dubs💍 (@dubsforever8) November 12, 2023
How has Jordan Poole performed so far this season?
The Wizards' #13 has appeared in 11 games this season and averages 16.2 points per game. He has charted 3.6 assists and 2.6 rebounds per game as well while shooting 30.1 percent from beyond the arc.
Wizards Already Eyeing Potential Jordan Poole Trade? https://t.co/1OJe0N2Aur

— Game 7 (@game7__) November 16, 2023
What did Jordan Poole say about his transfer?
Poole mentioned that it is great to have his own team, and after learning from some of the best, he has managed to achieve this feat. He enjoys the process of building everything from scratch since he had to fit into the Warriors' system.
Where would the Wizards send Jordan? How would they line up? We'll keep you updated.