The New Orleans Pelicans' center Jonas Valanciunas is expected to be signed by the Lakers this summer. The Pelicans have Zion Williamson on their roster, who is one of the finest players in the NBA, but his injuries have been a concerning issue, and they would like to get a backup for him.
Jonas is a quality attacker but struggles at defense. This might be the reason that the Pelicans are looking forward to trading him off. He played a total of 79 games last season and averaged 14.1 points, 1.8 assists, and 10.2 rebounds per game for the Pelicans. He is a bit slow, but he can do wonders alongside defensive anchors. The Lakers are keenly interested in signing him.
Here is all the information you need about the trade between the Los Angeles Lakers and the New Orleans Pelicans involving Jonas Valanciunas.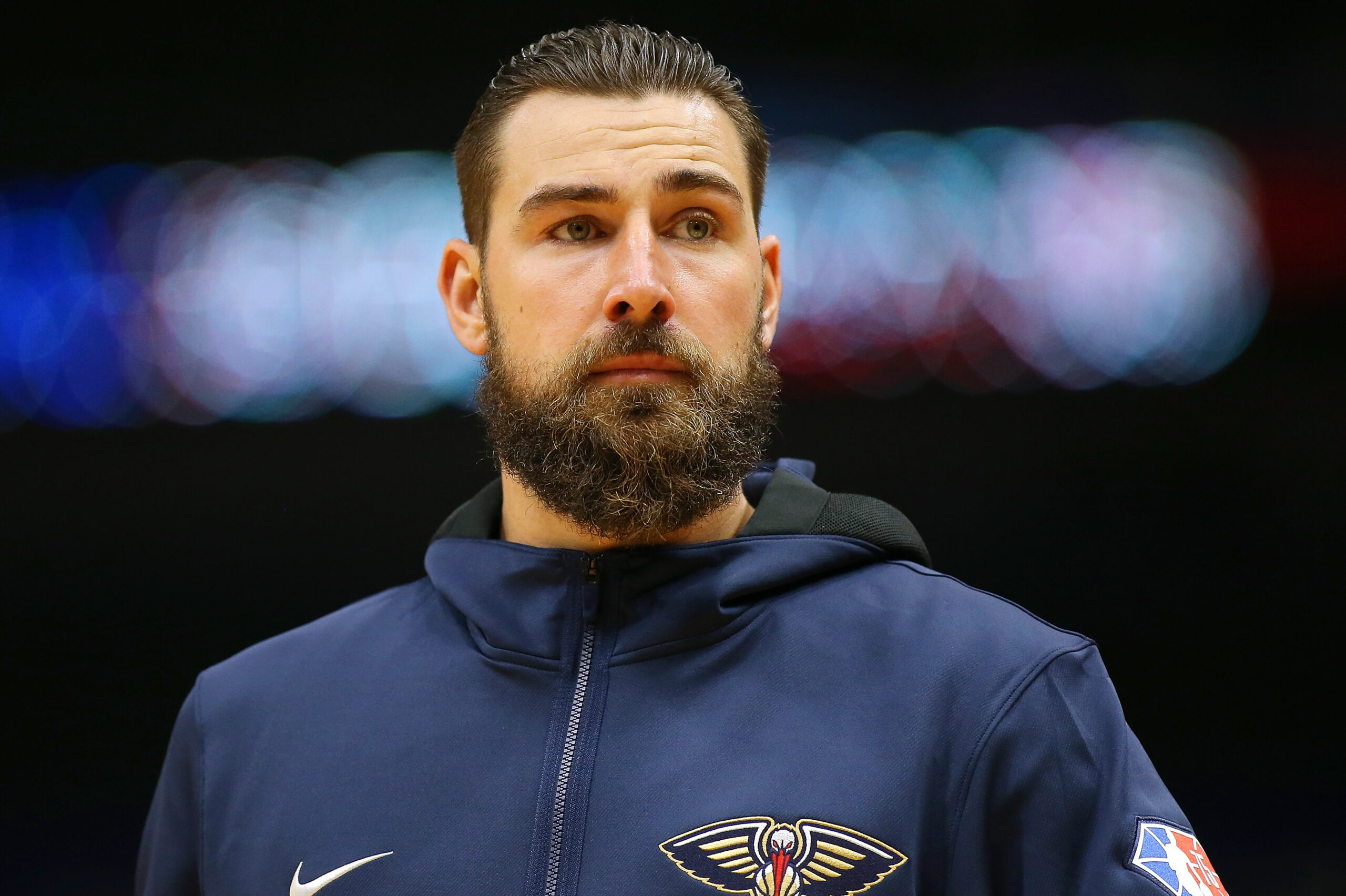 What would the Lakers offer for Jonas Valanciunas?
The Lakers are expected to send Rui Hachimura in exchange for Jonas Valanciunas in this swap deal. The Lakers are built around LeBron James, and Hachimura was a quality companion so he thrived. The same is likely to be true for Jonas but can Williamson do the role which James played for Hachimura? It is very unlikely. We'll have to wait and see how it rolls.
Latest names linked in a potential blockbuster trade involving the Heat, Blazers and others:

Robert Covington
Jonas Valanciunas
Danilo Gallinari
Saddiq Bey

(Via @GregSylvander ) pic.twitter.com/ri1vcmZWE5

— NBACentral (@TheDunkCentral) July 9, 2023
Why would the Pelicans trade off Jonas Valanciunas?
The Pelicans are probably seeing an asset in Hachimura. They already have Williamson, Brandon Ingram, Trey Murphy and Herb Jones and the roster along with Larry Nance. Hachimura can be traded later, which was not the case with Jonas since his contract was expiring very soon.
A three-team trade idea surrounding New Orleans, Cleveland, Charlotte:

• Pelicans acquire Jarrett Allen

• Cavaliers acquire PJ Washington, Kira Lewis Jr., 2025 first-round pick (via MIL from NOP)

• Hornets receive Jonas Valanciunas, 2024 first-round pick (via LAL from NOP)

— Jake Weinbach (@JWeinbachNBA) August 10, 2023
Why would the Lakers like to sign Jonas Valanciunas?
If Hachimura's performance is good enough, the Lakers might not do this deal at all. But if we look at the bigger picture, Hachimura has not been that great. Jonas would be a great addition to the roster since the Lakers have Anthony Davis to cover his defensive limitations.
This deal is likely to make both the teams happy, but are the Pelicans ready to go through a two-step process to land a backup for Williamson? We'll keep you updated.