The New Orleans Pelicans' center Jonas Valanciunas is likely to get traded to the Boston Celtics this offseason. The Celtics think that having a bigger size would lead them to success and that has worked for them as well. They made trades to do the same this summer and landed Porzingis for Marcus. They would be looking to do a few more of those.
The Lithuanian professional played 79 games for the Pelicans last season and averaged 14.1 points, 1.8 assists, and 10.2 rebounds while shooting 34.9 percent from beyond the arc. The Pelicans would like to trade the player since he has some shortcomings. Can the Celtics take the opportunity and make themselves even bigger? Here is all the information you need about the trade between the New Orleans Pelicans and the Boston Celtics involving Jonas Valanciunas.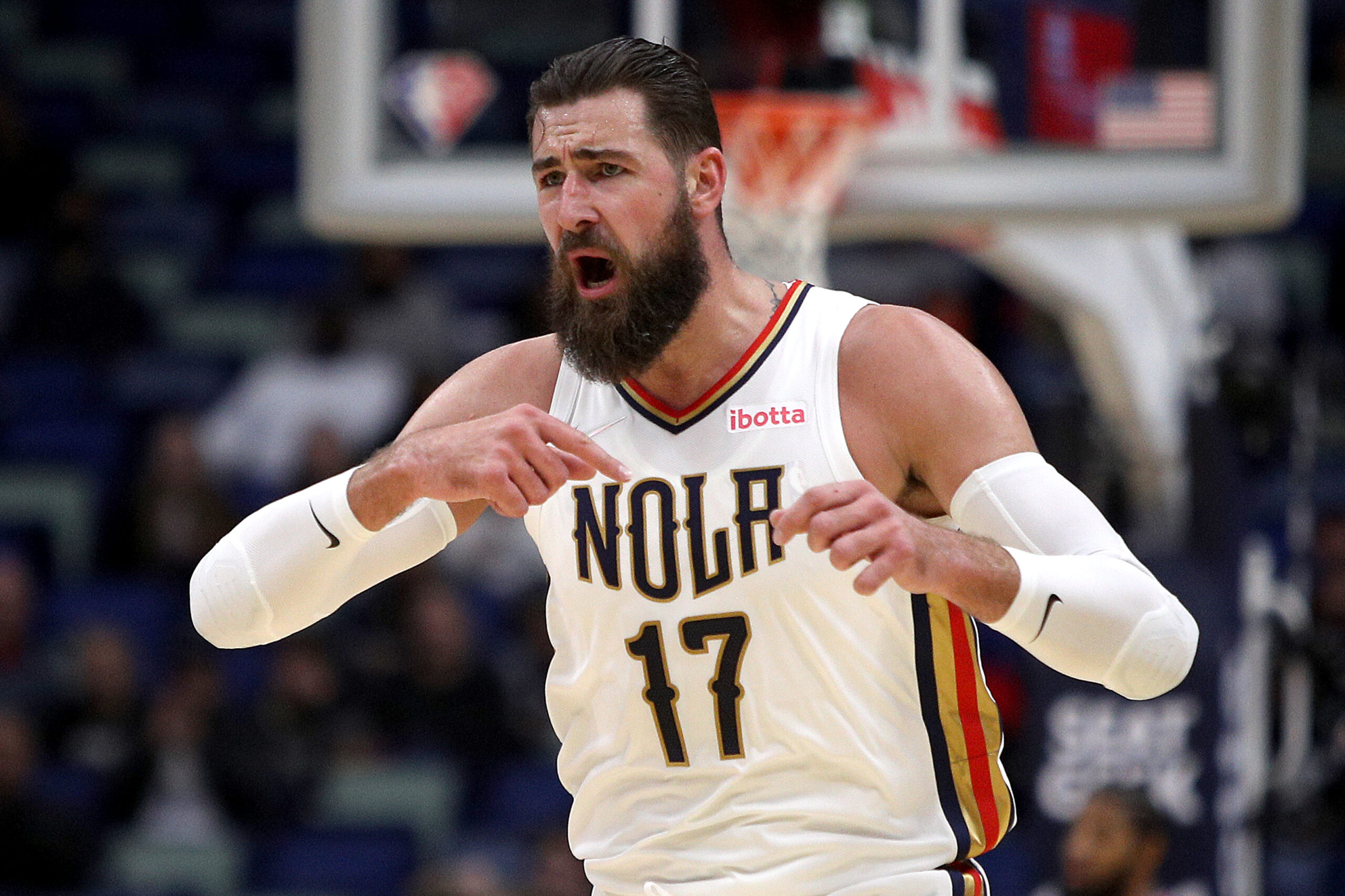 What would the Celtics offer for Jonas Valanciunas?
The Celtics are expected to offer Al Horford and Payton Pritchard for the Pelicans' #17. While the Celtics are focused on size, the Pelicans are more concerned about the injuries of the players. They have a quality squad, but the health of their players has been holding them back. They would like to fix that as soon as possible.
A three-team trade idea surrounding New Orleans, Cleveland, Charlotte:

• Pelicans acquire Jarrett Allen

• Cavaliers acquire PJ Washington, Kira Lewis Jr., 2025 first-round pick (via MIL from NOP)

• Hornets receive Jonas Valanciunas, 2024 first-round pick (via LAL from NOP)

— Jake Weinbach (@JWeinbachNBA) August 10, 2023
Why would the Pelicans trade off Jonas Valanciunas?
The 31-year-old center is not that great at defense, and that is probably the reason the Pelicans would be happy to trade him off. They would be landing Horford, who they can use for defense. Getting a veteran like him would help in syncing the whole squad, and they would become a much better team. They can use him for the time being and use him later for signing a star player.
The Lakers Are Proposing a Trade to Acquire Jonas Valanciunas From the Pelicans 👀 Follow us for more daily #NBA content! #nbanews #basketball #nbabasketball #nbaplayoffs #nbafinals #nbamemes #nbahighlights #nbadraft #lakers #ballislife #nbaallstar #dunk #bball pic.twitter.com/o8yPCvE7TZ

— Gambla Sports (@gamblasports) July 29, 2023
Why would the Celtics like to sign Jonas Valanciunas?
The Celtics are taking a risk here by giving up on Horford, and if Robert Williams can not keep up with his health, they might get into trouble. But if things work out for them, they would consider this as a jackpot.
Will this risk payoff for the Celtics? Will Jonas do better in a different environment? We'll keep you updated.