WWE and Hip-Hop Crossover: Drake Mentions John Cena
John Cena, the WWE superstar, recently found himself in the unique position of being mentioned in a new diss track by hip-hop icon Drake. In his latest EP, Drake makes a reference to Cena in the song 'Wick Man,' sparking curiosity and discussion among fans of both the wrestling and music worlds. The lyrics, "I'm almost expressionless, John Cena wouldn't know the emotions that I wrestle with," create an intriguing connection between the two entertainment spheres.
Cena's Respectful Response to Drake
In a move characteristic of his often cryptic social media presence, Cena responded to Drake's name drop not with words, but with an image. He posted a photo of Drake holding a WWE Championship title on his Instagram account, suggesting a mutual respect rather than any form of rivalry. Cena's response has been seen as a nod of acknowledgment to Drake, indicating that he was not offended by the mention in the song.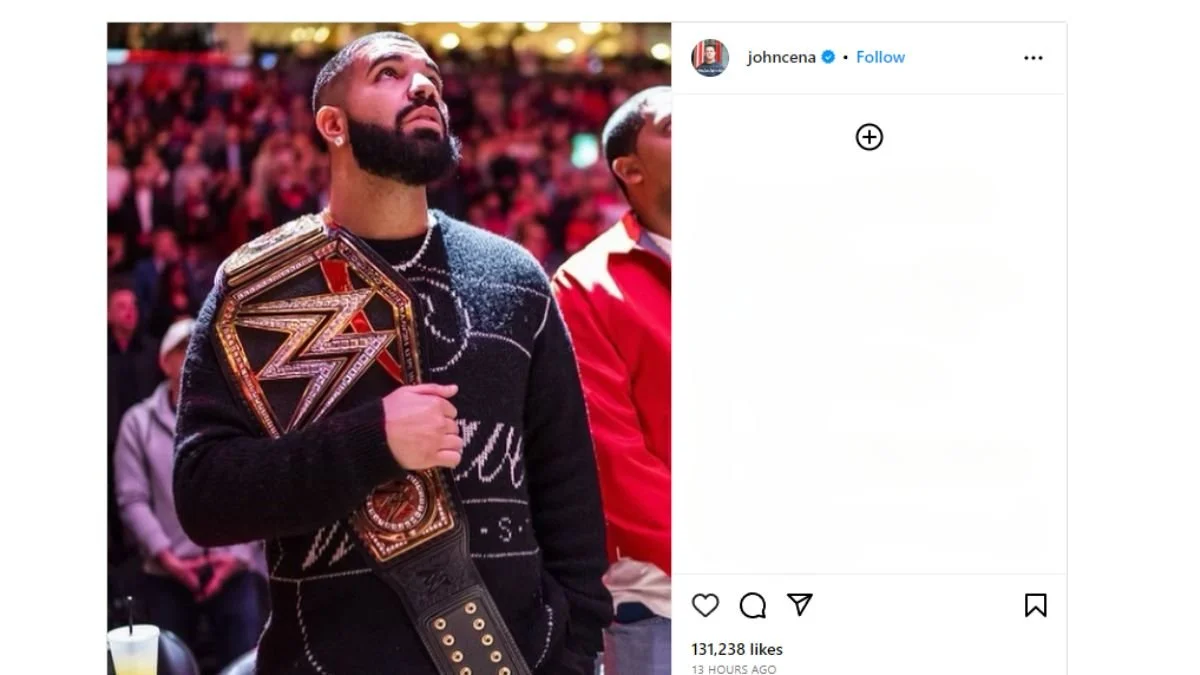 The Growing Trend of Mainstream Crossovers in WWE
This interaction between Cena and Drake highlights the ongoing trend of mainstream stars crossing over into the WWE universe. As WrestleMania 40 season approaches, fans are anticipating more such exciting crossovers. The blend of wrestling with other entertainment sectors has become a hallmark of WWE, often bringing fresh excitement and new audiences to the world of professional wrestling.
View this post on Instagram
Cena's Future in WWE: Uncertainties Post-Crown Jewel
While the spotlight briefly shines on Cena due to Drake's track, questions linger about his future in WWE. Following his appearance at Crown Jewel, there has been speculation that it might be his write-off for a significant period. Cena's involvement in WrestleMania 40 remains uncertain, leaving fans guessing about his next move in the wrestling ring.
A Blend of Worlds in Entertainment
The mention of John Cena in Drake's new track, and Cena's subsequent response, symbolize the ever-blurring lines between different entertainment genres. From hip-hop to professional wrestling, these crossovers create unique interactions and discussions among diverse fanbases. As WWE continues to integrate mainstream elements into its narrative, it keeps fans on their toes, wondering which celebrity might step into the wrestling world next. Whether Cena will make a return at WrestleMania 40 remains to be seen, but his current exchange with Drake adds an intriguing twist to his legacy in entertainment.